What a Year!
Monday December 31, 2018
What a year it's been!!
I have experienced so many adventures this past year. How will I ever top 2018?
I don't suppose I need to, though. I will just let it go down in my history as being one of the best travel years ever.
So... let's go down 2018's memory lane.
The year started off in Florence, Italy. The Four Seasons Hotel Firenze gave me the best New Year's gift ever - a grand, luxurious suite for four incredible nights! What a start to the year.
In early March I headed to Paris to meet photographer Loc Boyle. He's responsible for the magical photo that became the front cover of Passport to Self Discovery. The photo below is another one of my favourites from the 1,800 pictures he shot that morning.
In May, my husband and I embarked on a trip to Milan, Saint-Jean-Cap-Ferrat, Versailles, and we finished up in Paris. Exploring new hotels, and revisiting ones I already love, is what made that trip so special.
This year my somewhere new was Mexico City, which took place in late spring. I absolutely loved everything about that trip. Click here for the deets!
The summer started off with an annual roadtrip to Newport, Rhode Island to see my beautiful friend, Bettie. I cherish these visits more than she will ever know.
After a three-day getaway to New York City in mid August, my husband and I returned home and hopped into our car to drive two hours north of Toronto, and into the countryside, so we could sleep in the trees! Lynne Knowlton, and her husband Michael, are dear friends and it is always such a treat to spend time with them... especially when it involves sleeping in their amazing treehouse!
September was one of the craziest, and most exciting, travel months I have ever had. It started in Paris, then to Marrakech, then back to Paris, then to Reykjavik (Iceland) and then to Ballyfin (Ireland).
Our first night was spent at Hôtel Plaza Athénée. Look at this view!! My husband and I sat on our terrace for hours that evening enjoying the sparkling Eiffel Tower.
The Royal Mansour and Amanjena in Marrakech were both so completely over-the-top in beauty, luxury, and customer service. We will never forget our time spent in these two magical spots.
The photo below is of me sitting in our very own private courtyard at The Royal Mansour.
Spending the day at The Royal Mansour's main pool. Looove!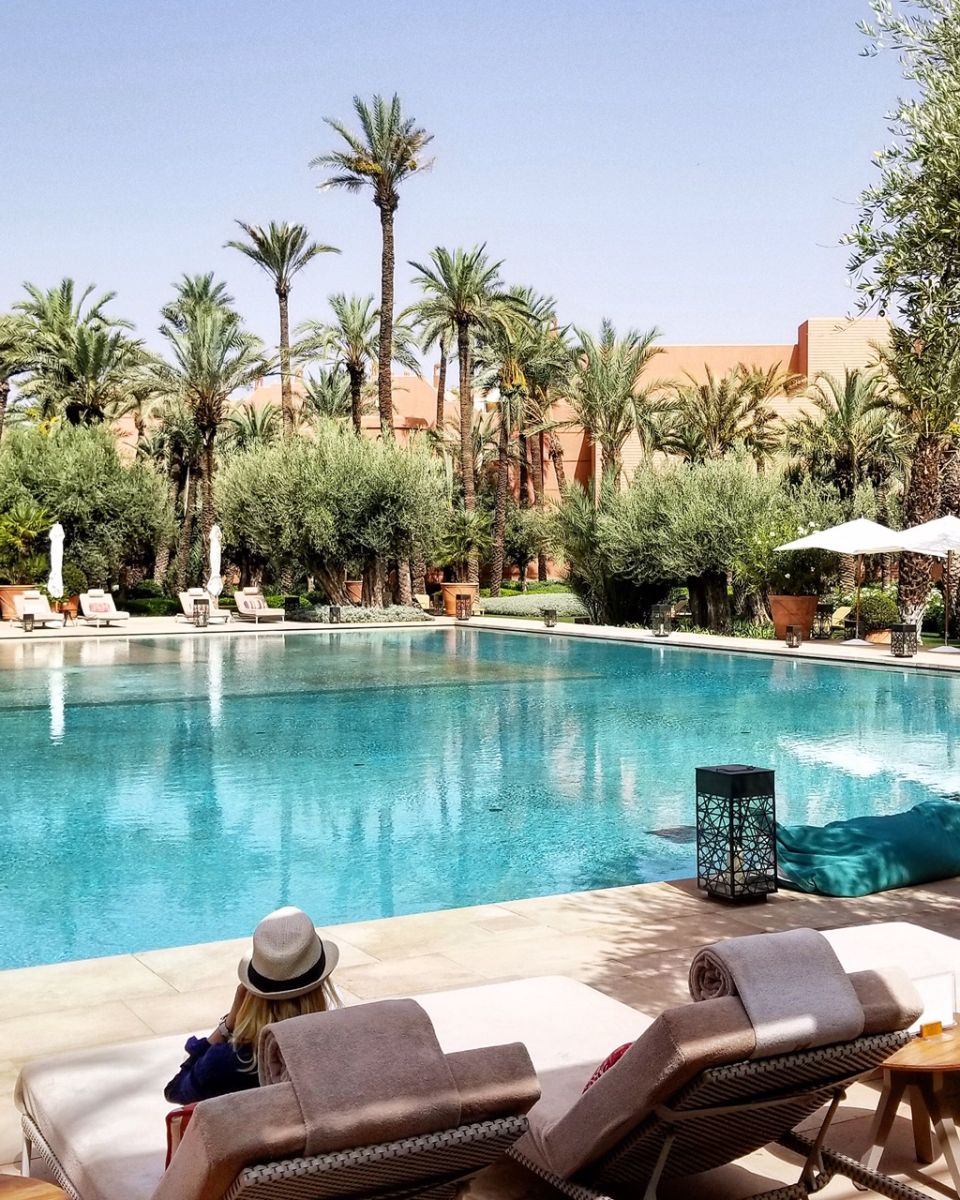 On our way home from Marrakech we had to connect through Paris. We decided to spend our last night at the Shangri-La Hotel Paris.
Here's another incredible view! Click here for my post on this one-of-a-kind hotel.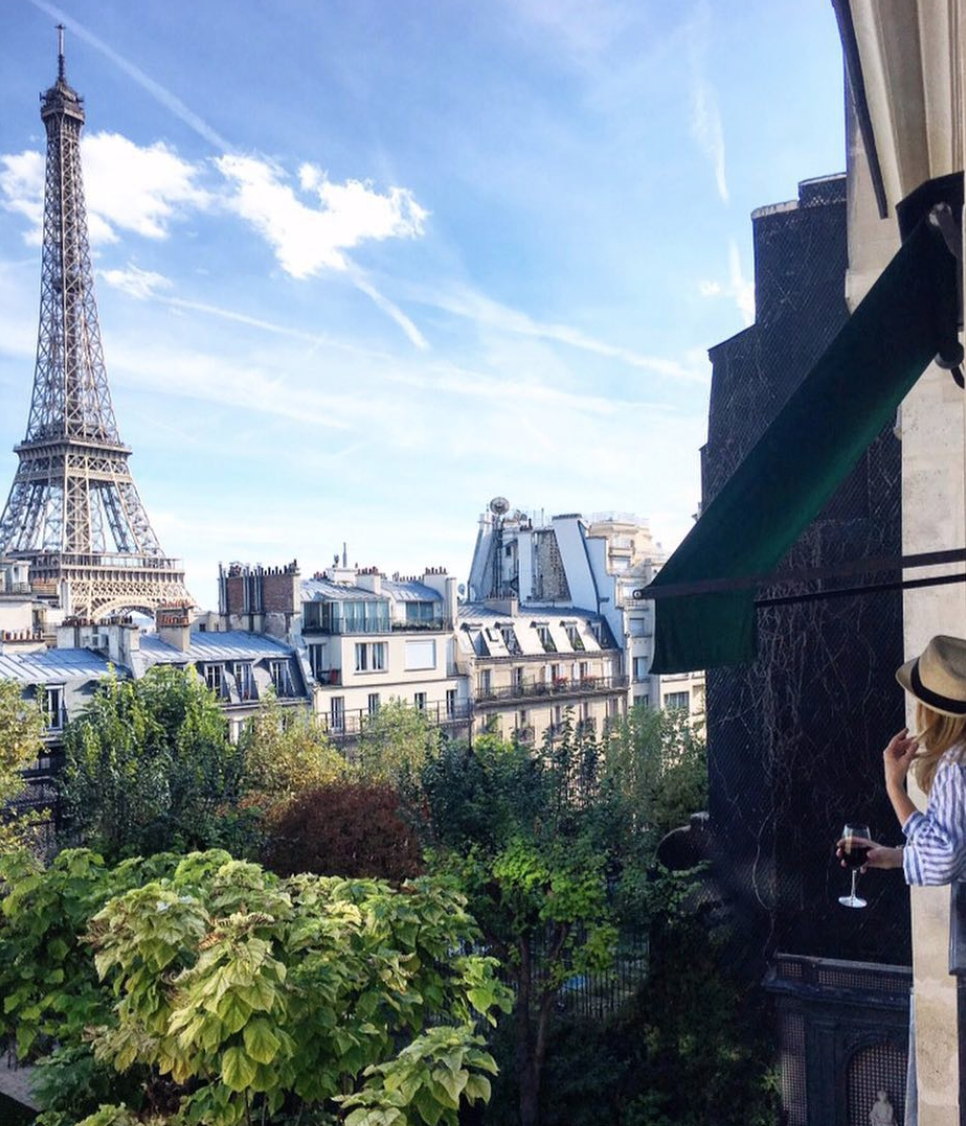 After spending an interesting 24 hours stuck in Reykjavik (not such a bad thing!), my husband headed home and I headed off to meet my friend Bettie in Ballyfin, Ireland. Well! There are simply no words for how hard I fell for this place! Click here for more.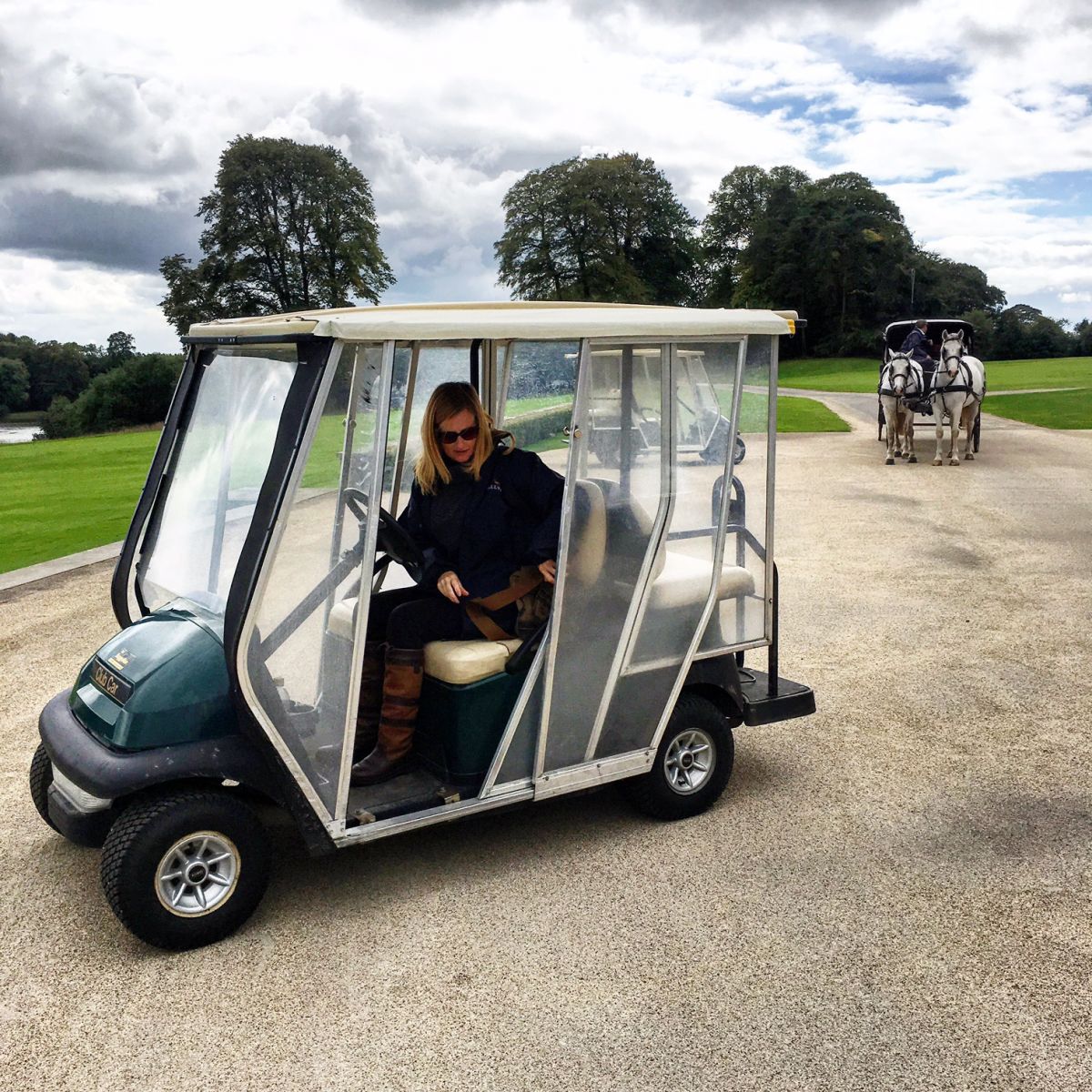 In November there was that fun weekend in Chicago. Snuggling up to The Peninsula bear was just too sweet.
This year our Christmas was celebrated in London and Paris. It was a whirlwind trip, but a fantastic and memorable one! Spending the holidays in a place like London or Paris should be on everyone's bucket list.
And, so here it is, December 31st. How? That time just loves to whip by!
We are ending this wonderful travel year at my favourite hotel in New York City. It will be a quiet night, with a couple of friends and it's just the way I like it... considering I will most likely be in bed by 12:01 a.m. Tee-hee! I hope you have a fun New Year's eve, wherever you are!
I am so incredibly grateful for the opportunities I have been given... especially over the past 12 months. It is something I certainly don't take for granted, and it's important to me that my readers know this... but it also hasn't come without a lot of hard work.
What a year it's been.