April in Paris: Part Two
Monday June 10, 2019
If the lottery would be gracious enough as to offer me an enormous amount of money, my new existence would pretty much be me moving into here! (Ahhh!)
In early 2015, the eighth arrondissement, with its already impressive buildings such as the Grand Palais and Petit Palais, welcomed yet another wonderful addition to this fabulous area.
La Réserve Paris – Hotel and Spa is perfectly situated off of the Champs-Élysées and offers views of the Eiffel Tower and the Grand Palais.
In 2019 I finally had the chance to experience this little piece of heaven on earth.
The intimate boutique hotel contains 40 rooms and suites. It is furnished in glorious antique décor and throughout the hotel you will find rich velvet fabrics in vibrant colours, stunning chandeliers, marble fireplaces and beautiful art.
There are several decadent spaces to relish, such as the library, which instantly became my personal favourite!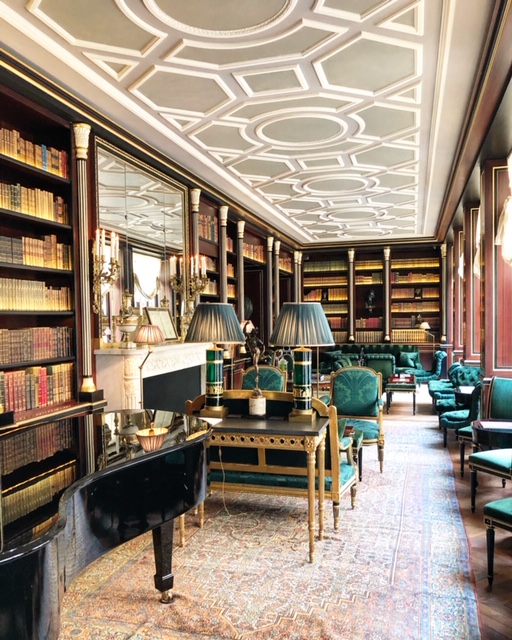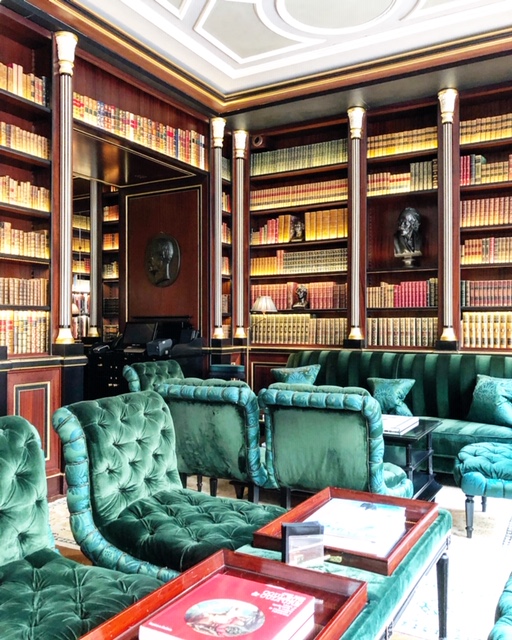 The oohing and aahing began the moment I stepped out of my carriage (aka Uber) and continued while I entered the hotel, passed by the pretty velvet tufted settee in the reception area, and made my way to the elevator. And the ooing didn't stop when I settled into my luxurious room.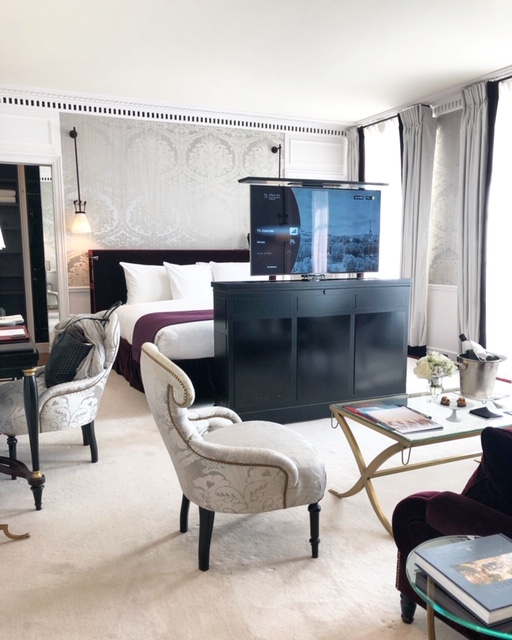 There were too many marvellous features in my suite to mention. One item that I immediately noticed and fell in love with, was the elephant ring holder in my en-suite.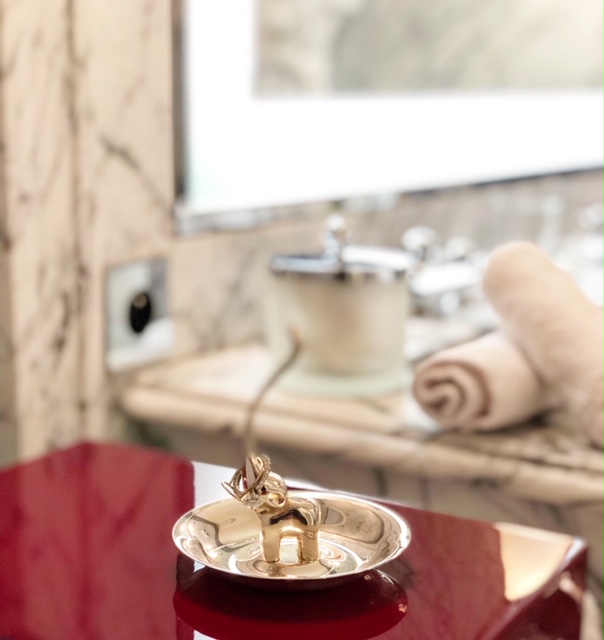 I called reception to say that their adorable ring holder might go missing!
Kidding aside, two minutes later I had purchased my very own, which was beautifully packaged and sent up to my room.
Now it sits in my en-suite at home and I just adore it! The elephant is symbolic of strength and wisdom, and is the emblem of the hotel owner – the Michel Reybier Hospitality group.
Of course, winning the lottery is not required in order to experience a stay here; however, it might come in handy should you have the strong desire to move in like I did!!
"Experience a different vision of luxury. La Réserve." – La Réserve Paris – Hotel and Spa