My Stay in a 16th-century Venetian Palazzo
Friday September 13, 2019
Ever since launching my website, I've had a ton of fun visiting world-renowned hotels. The experiences over the years have been extraordinary – in fact, so much so that it has been a challenge for me to put these precious moments into words. My recent visit to Aman Venice will prove to be one of those times… but I will give it a go!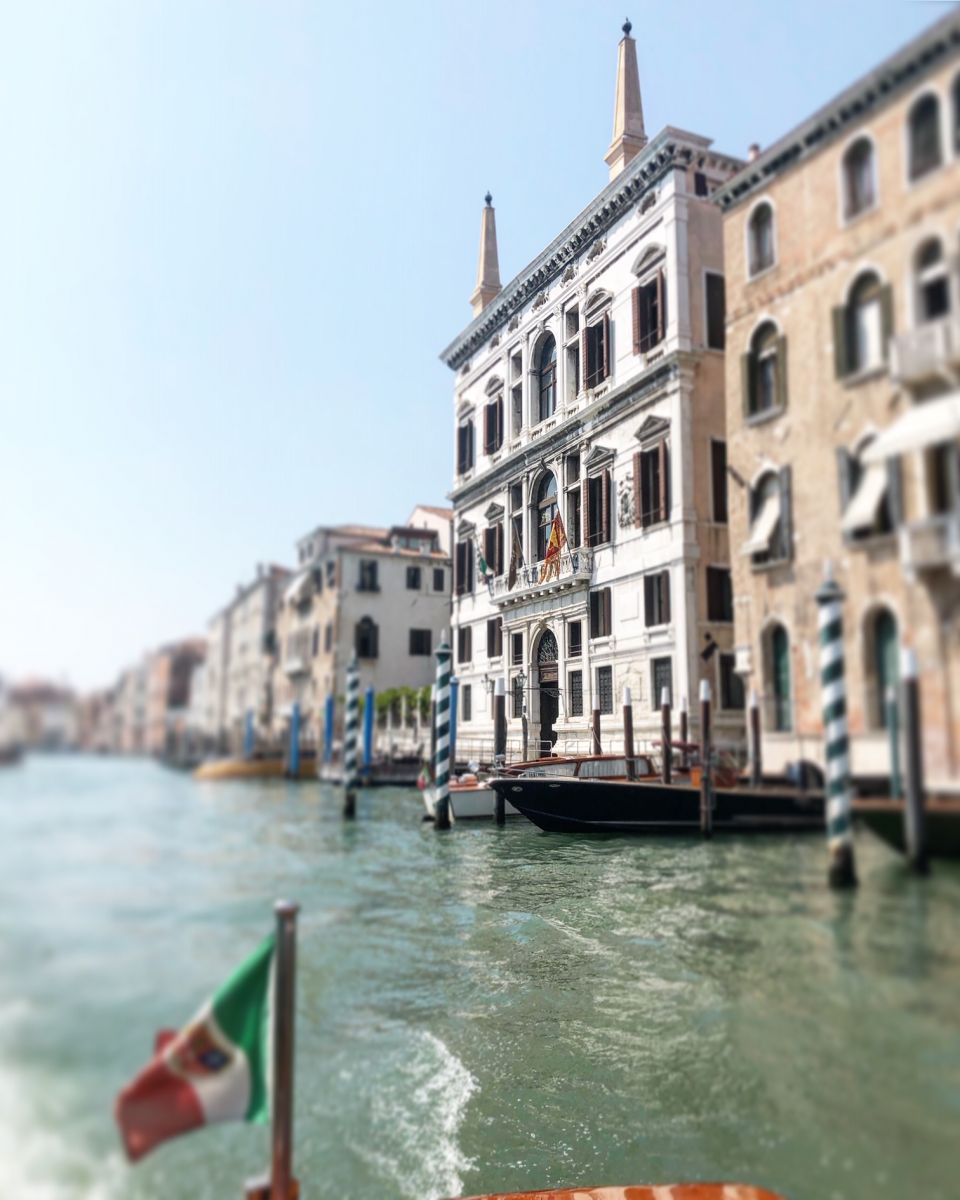 Having been to Venice twice before, I hadn't planned on returning in the near future. Not that I don't adore the beautiful and romantic Italian gem, it's just that there are so many other places in the world I would love to see.
What prompted a return, however, was a hotel – Aman Venice. Seeing bits of her in magazine articles and on social media is what lured me back.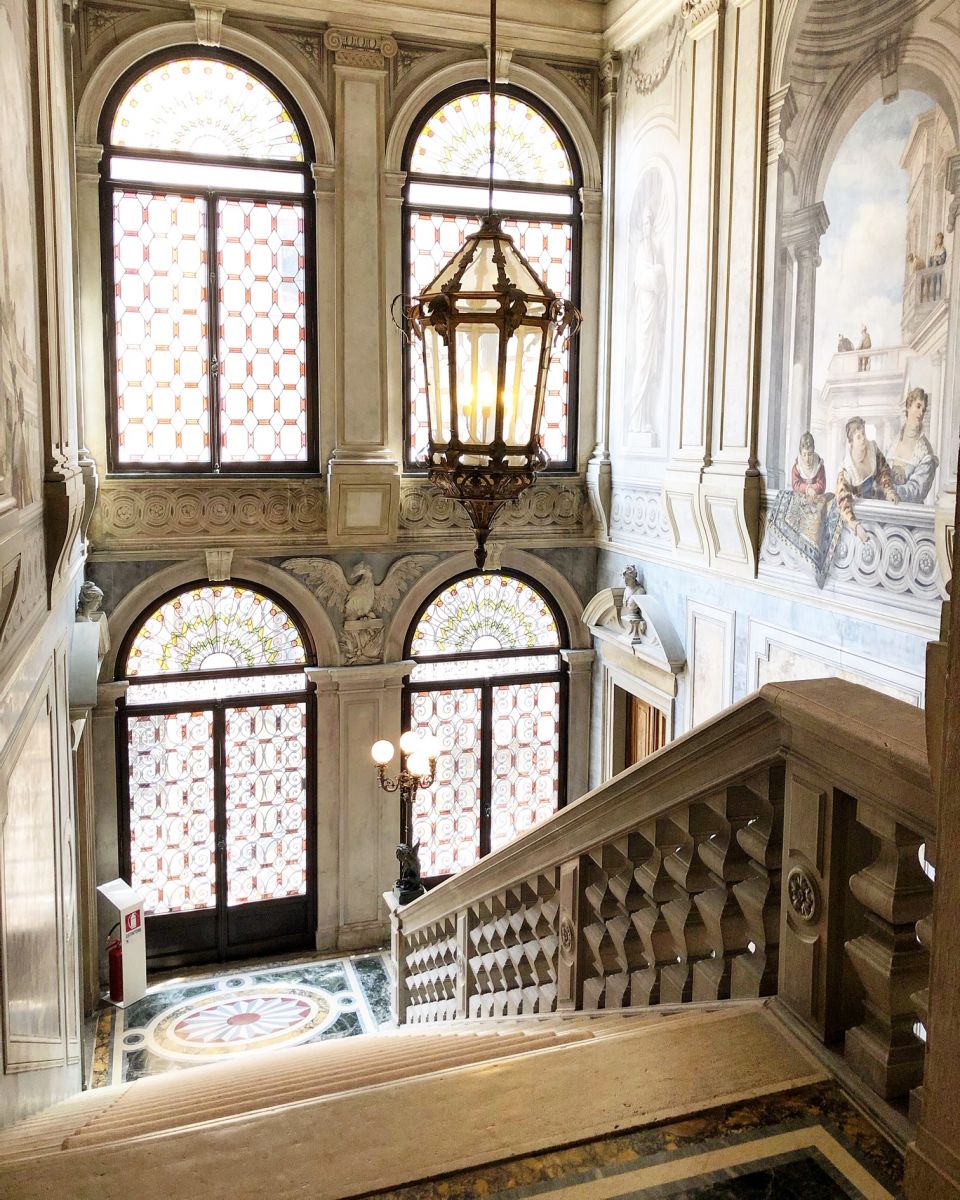 The arrival to a new place is always my favourite part. The anticipation makes me incredibly giddy, especially when coming in on a boat!
After check-in we were escorted to our suite, where I became even giddier. The suite door was opened and we were guided over the threshold, which was the point where I almost burst! Ahhhhhhh! (An Aman hotel will do that to you!)
After the delightful staff left us to settle in, we decided to play the hotel channel on our TV for a little informative background noise. Shortly after it began we found ourselves sitting on the bed listening to the extremely impressive restoration story of how the 16th-century Palazzo Papadopoli became Aman Venice. I am so glad we took the time to watch the story. My appreciation for the refurbished old frescoes, gilded and wooden ceilings, walls of 300-year-old leather, terrazzo floors, and so on, exploded after seeing the care and devotion that was applied. It was clear that every inch of the palazzo was respected. I have an enormous amount of admiration for those who undertake the challenge to restore rather than demolish and build anew.
Whenever I arrive at a hotel that I'm new to, it doesn't take me long to find my favoured spots. At Aman Venice they were easily and quickly determined: this breakfast table in the garden with the views of the Grand Canal…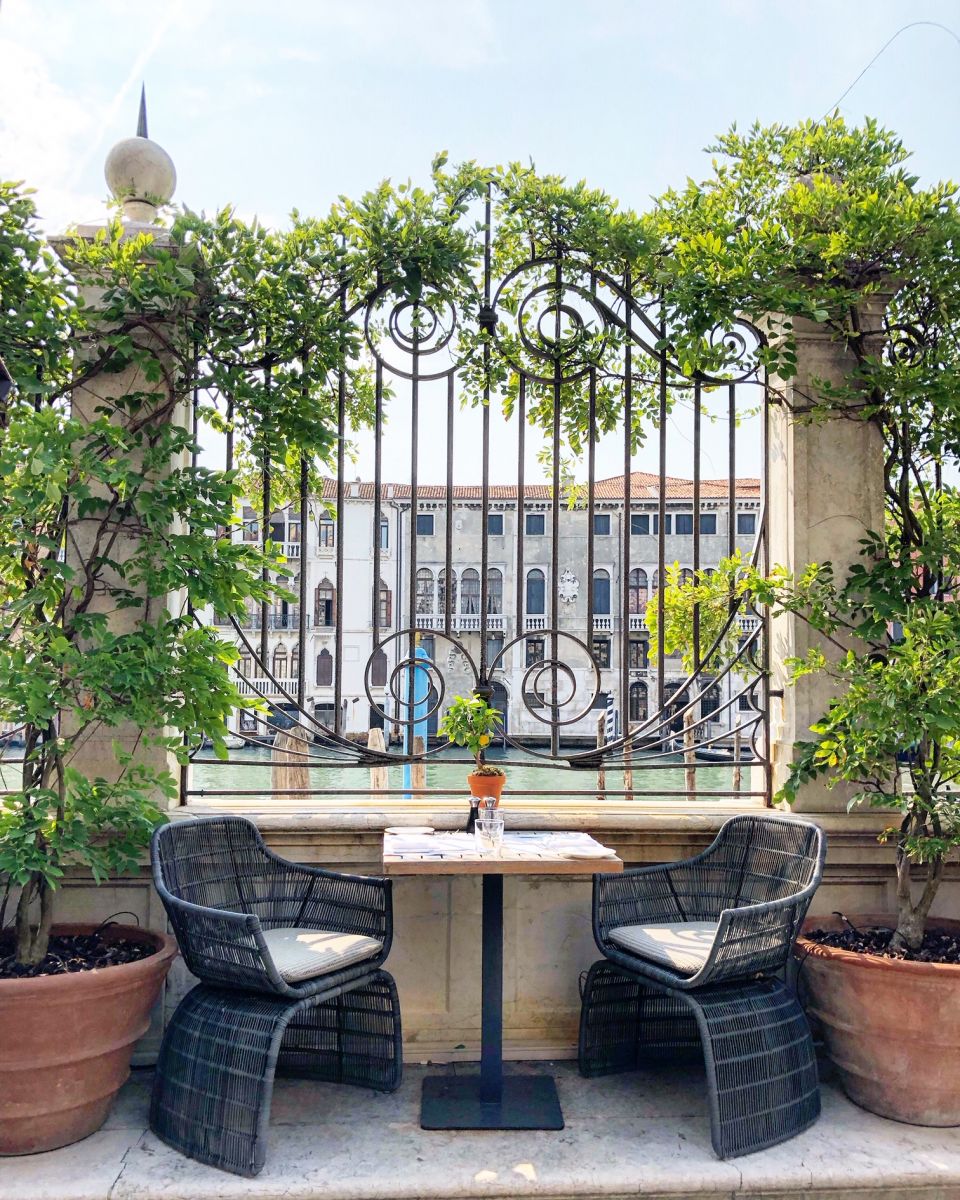 … and lounging at this table in the bar while sipping an Aperol Spritz. Divine!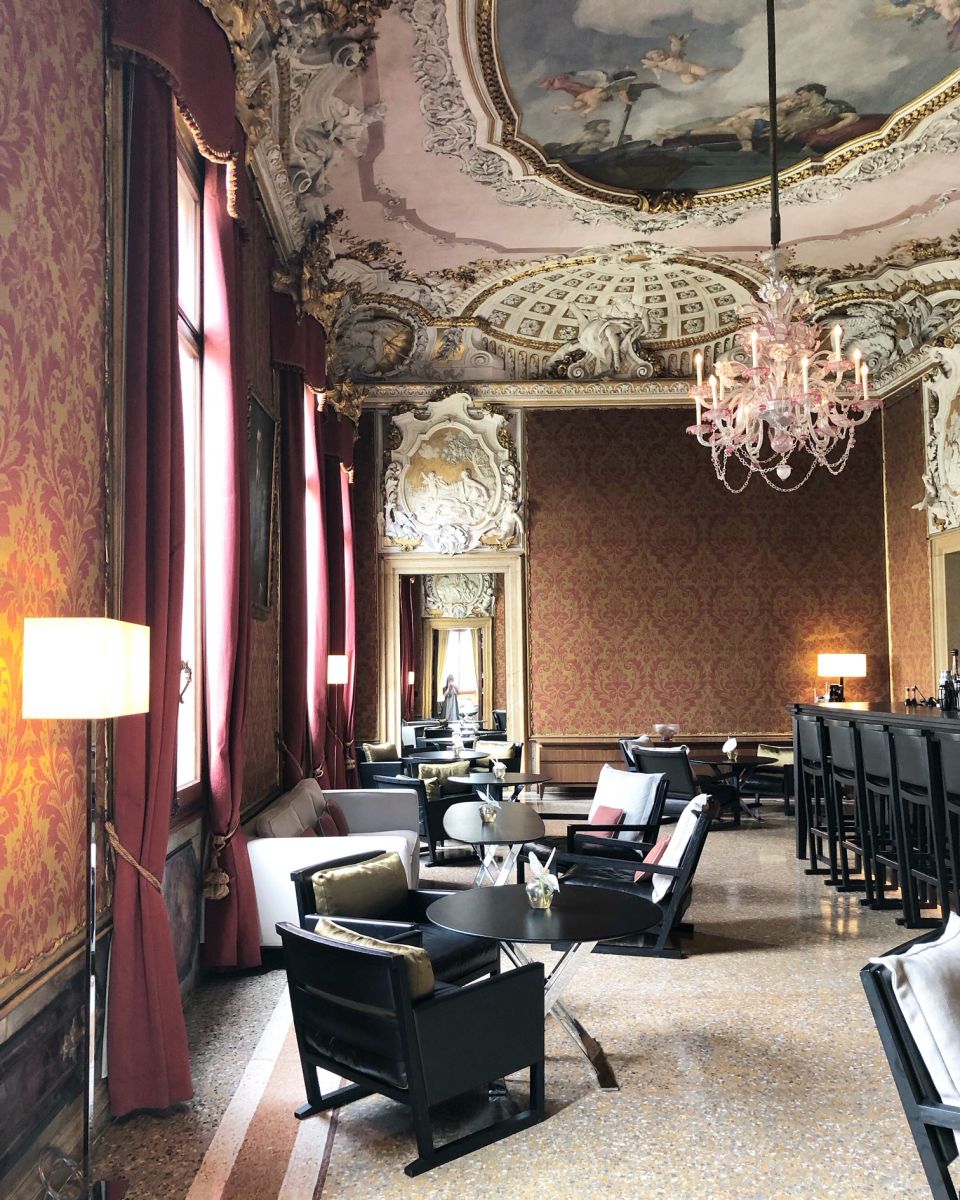 Our lux room, with its terrazzo floor and comfy modern finishes, was the perfect cool refuge from the summer heat. And the decadent bed linens ensured us a good night's sleep.
The location of the hotel is perfect. We enjoyed venturing out and into the San Polo district. We zig-zagged our way to places we hadn't seen before and I believe staying north and away from San Marco was key to enjoying Venice during the busy tourist season.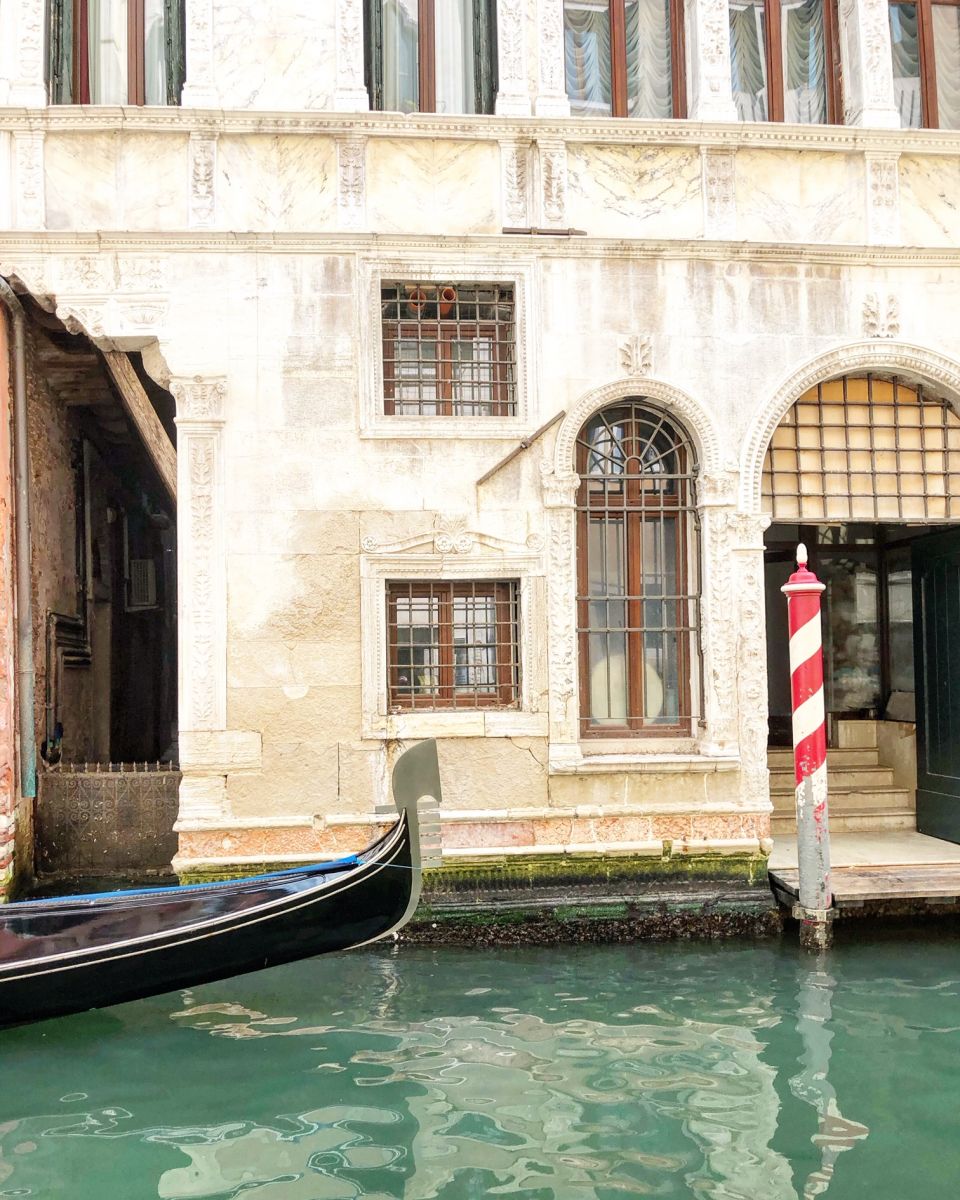 Aman Venice was my third Aman hotel experience. The love affair began with Amanjena in Morocco and continued on to Amangani in Jackson Hole. Both were spectacular! My next Aman location? Crossing my fingers for Amanzoe! #letsgotogreece