Glorious Days and Magical Nights in Marrakech - Part Two
Saturday October 20, 2018
It's such a thrill to leave one eye-popping experience while knowing you're about to begin another.
When I left the lush driveway of the Royal Mansour hotel in Marrakech, taking with me such beautiful and unique memories, I was euphoric that my next stop was the nearby Amanjena – an Aman Resort.
I've dreamed of staying at an Aman Resort for many years. Both the Royal Mansour and Amanjena offer a rich environment of quality and over-the-top customer service; however, the ambiance at Amanjena is completely opposite to that of the Royal Mansour.
After the total opulence of the Royal Mansour, we found an oasis of understated luxury at the Amanjena. It was absolutely everything I had imagined. One is certainly not superior than the other; they are just different. They are both an 11-out-of-10 in my books. My husband and I very much enjoyed the contrast between the two spots.
When I travel, the greatest gratification is when a hotel gets the first impression right. It's all about the arrival. When a handsome man in a tailored hotel uniform opens your car door, with two others standing behind him, and the first thing you hear is: "Welcome to Amanjena, Mrs. Thiessen!" – you know you're in for a real treat. They make you feel special, as though they've been waiting for months for you to arrive. 'It's me! I'm here!' I wanted to yell out. (Of course, with a little self-control, I kept it all inside – but really, this was how I felt.)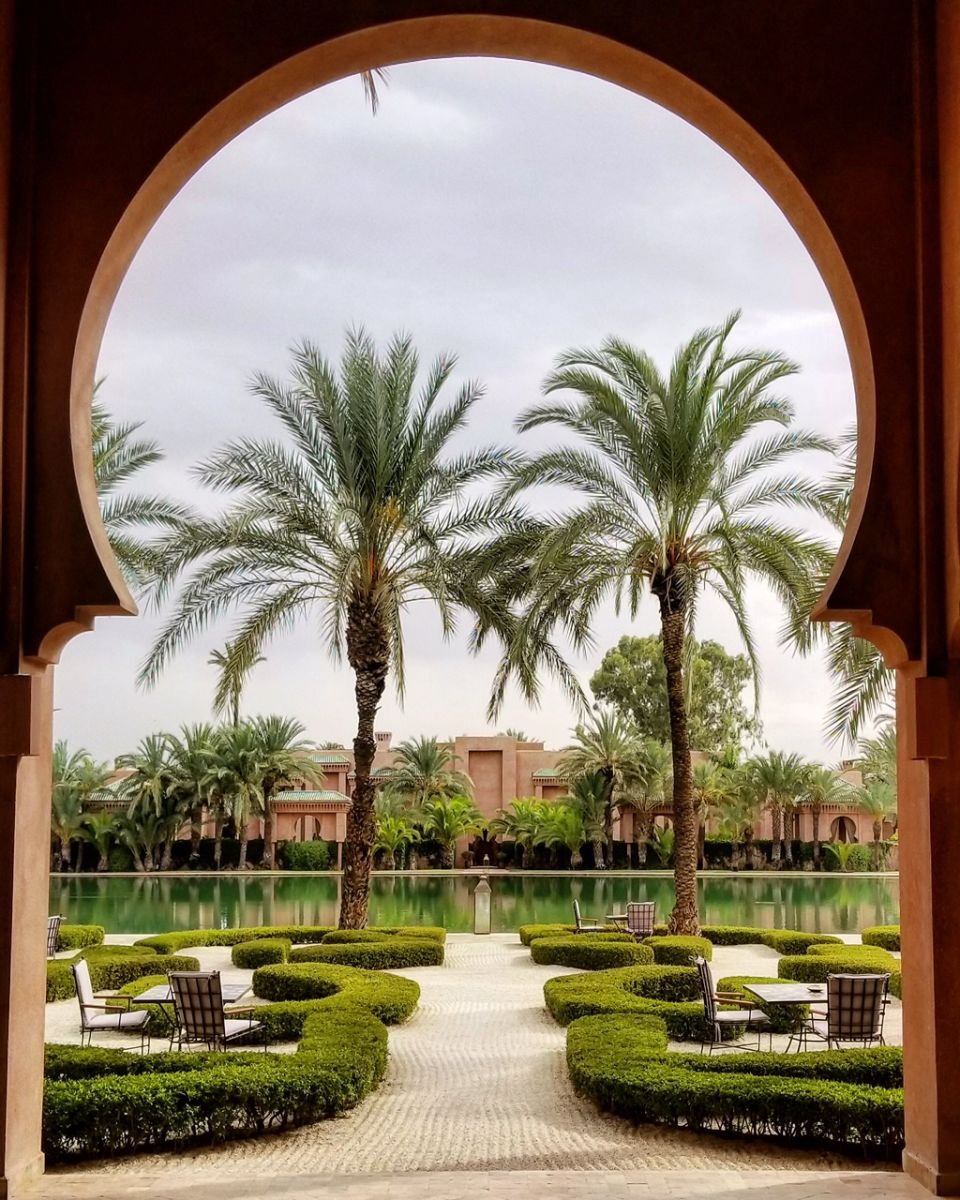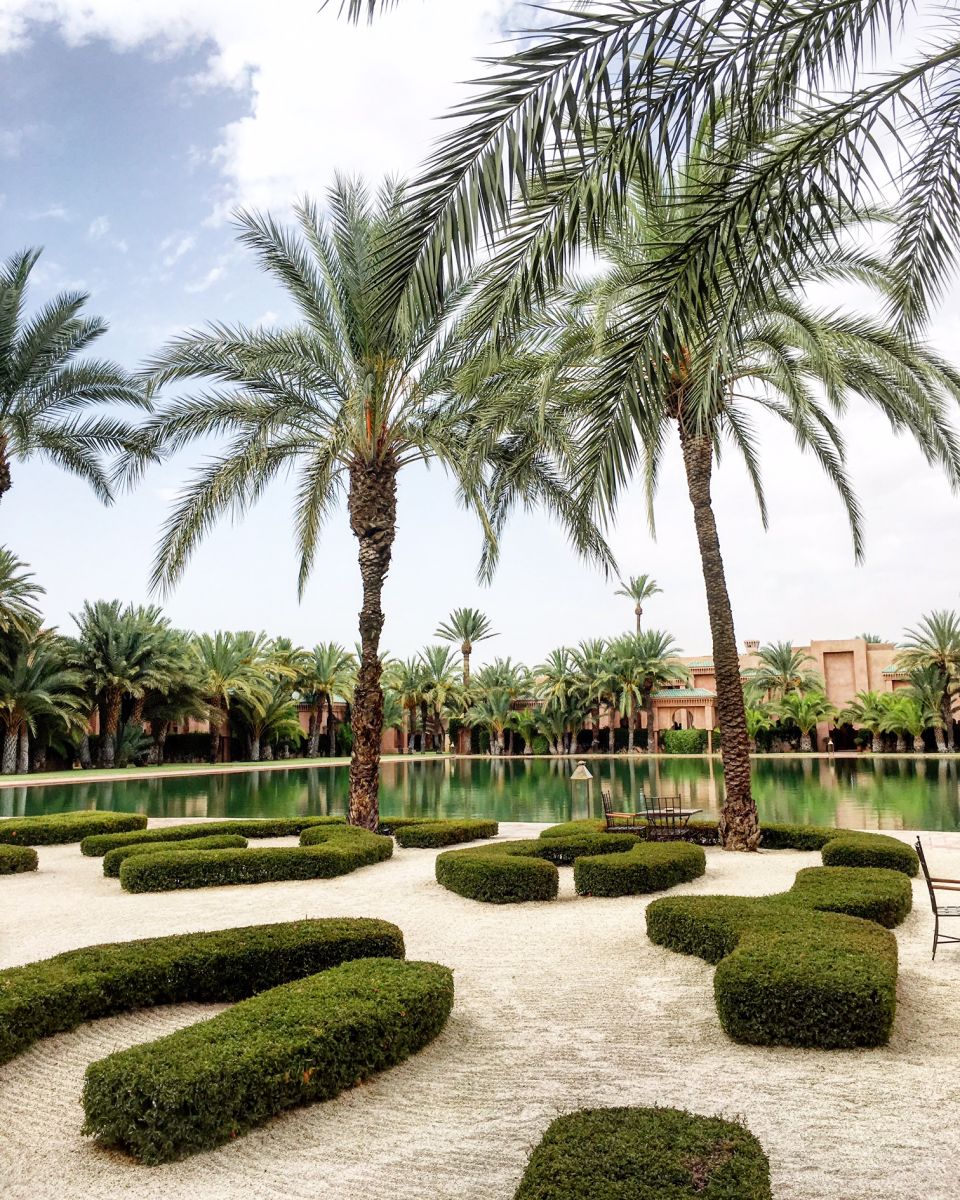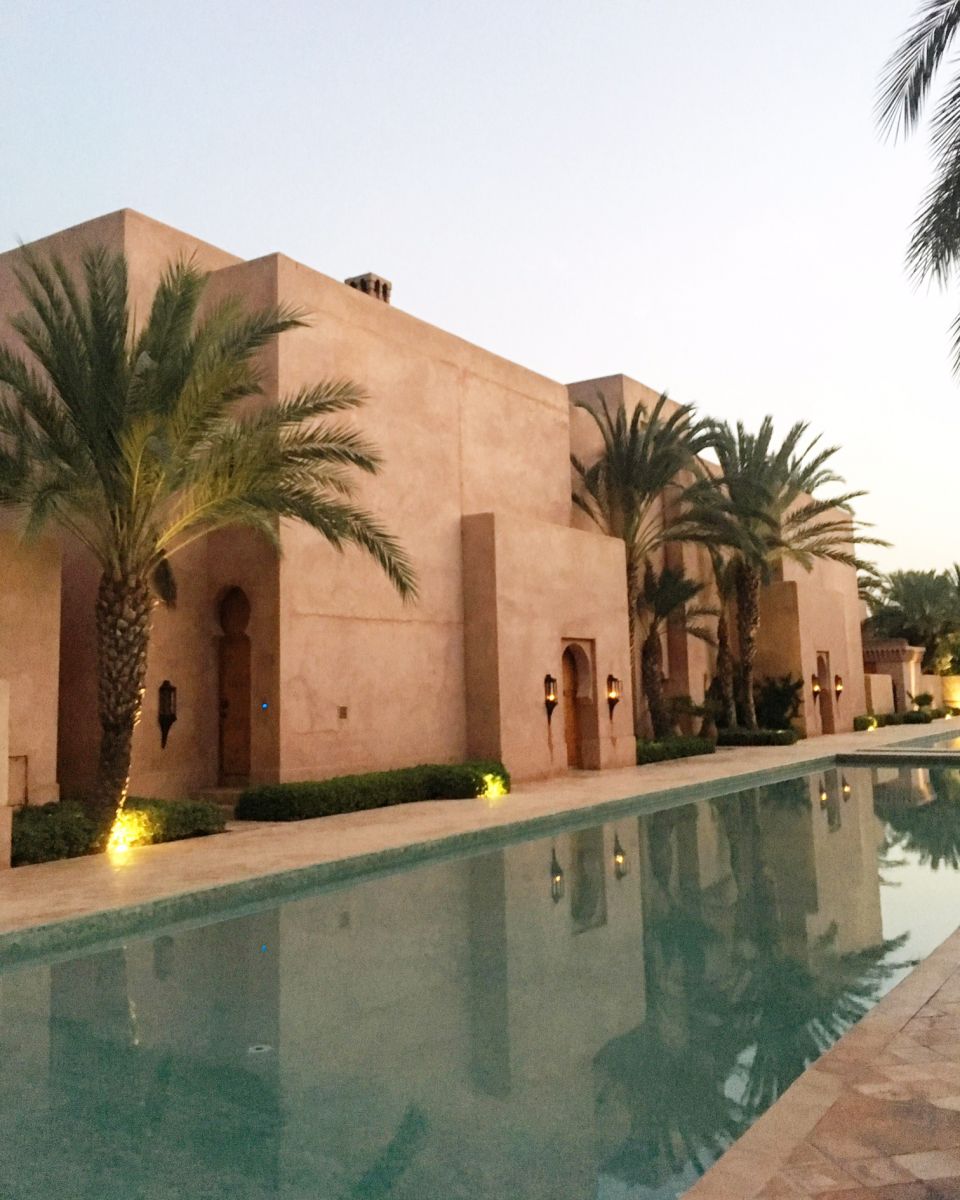 After the friendly welcome and a brief tour of the grounds, we were escorted to our pavilion.
Wha what!? Our pavilion!!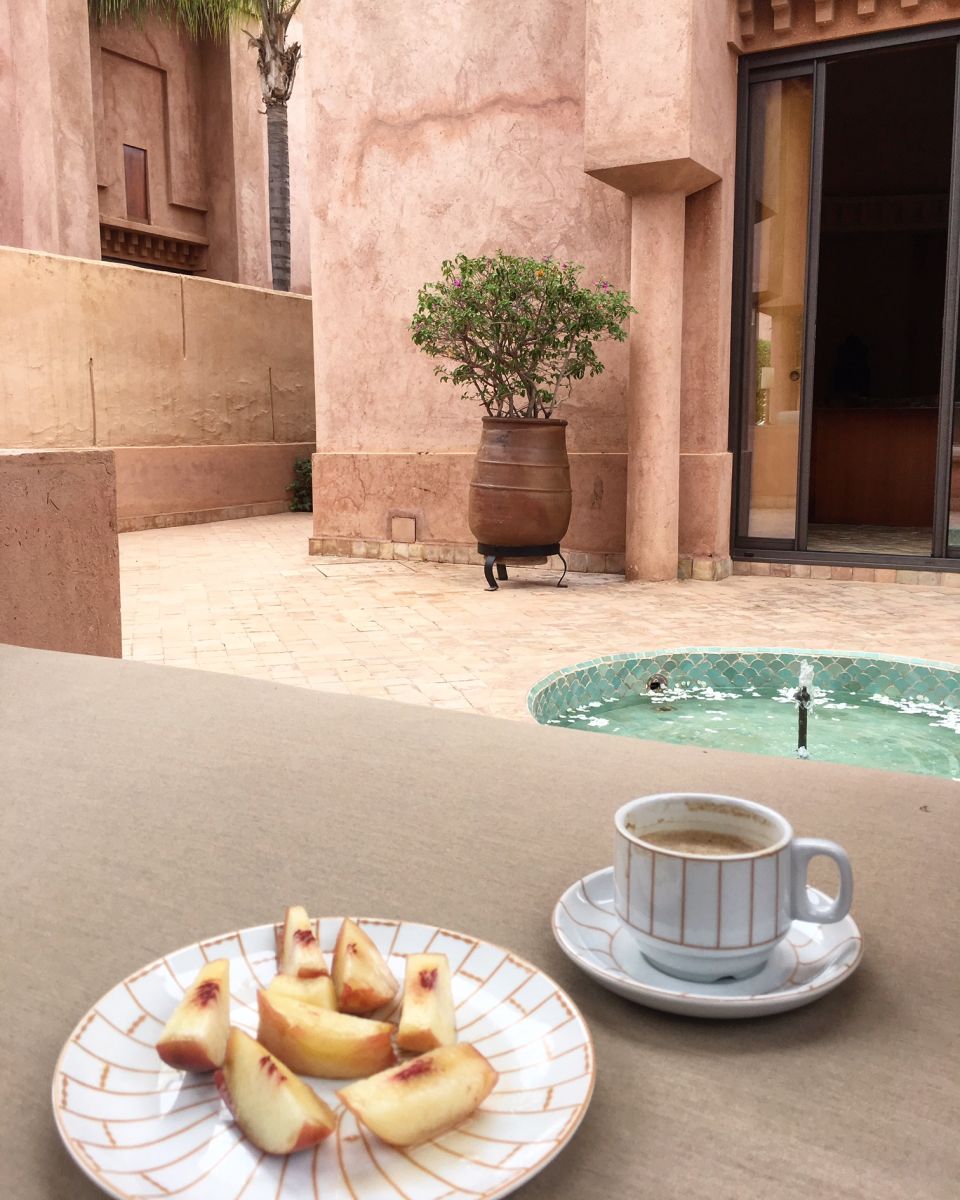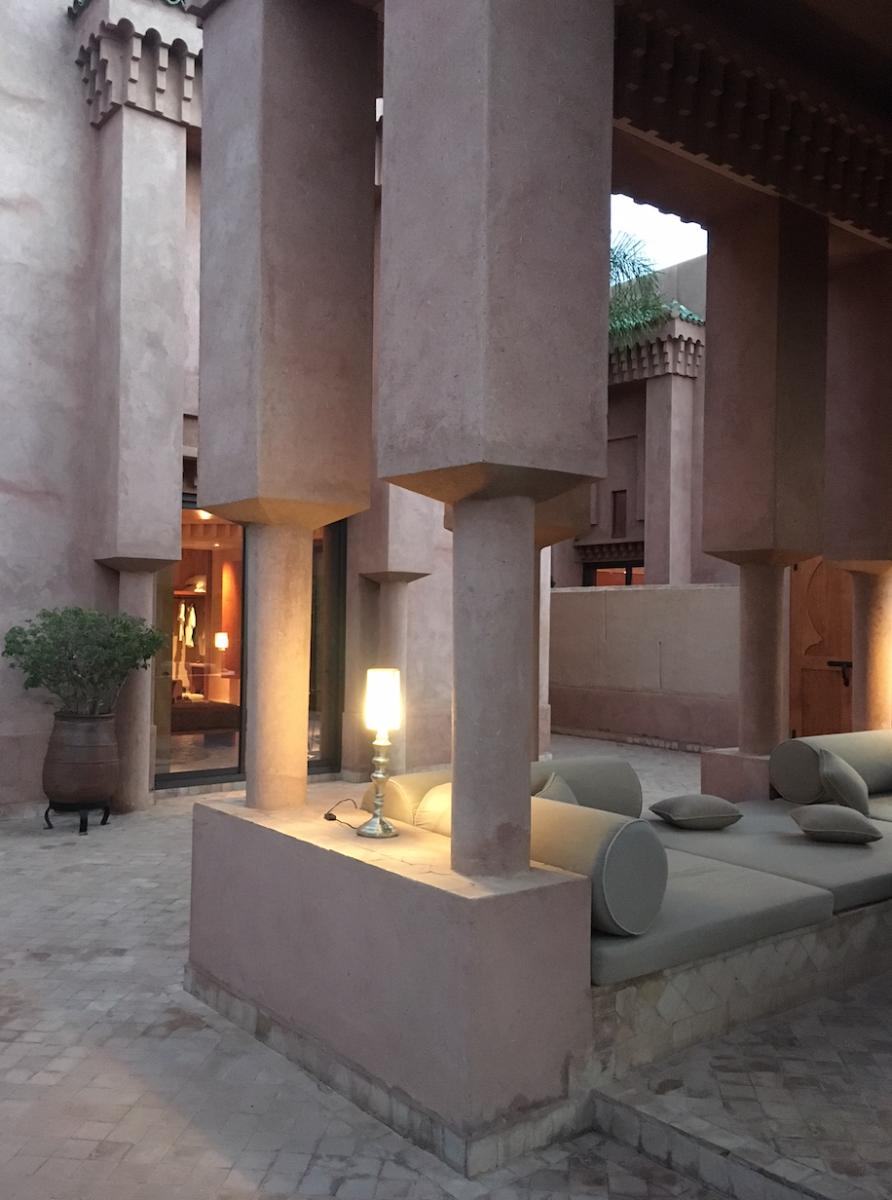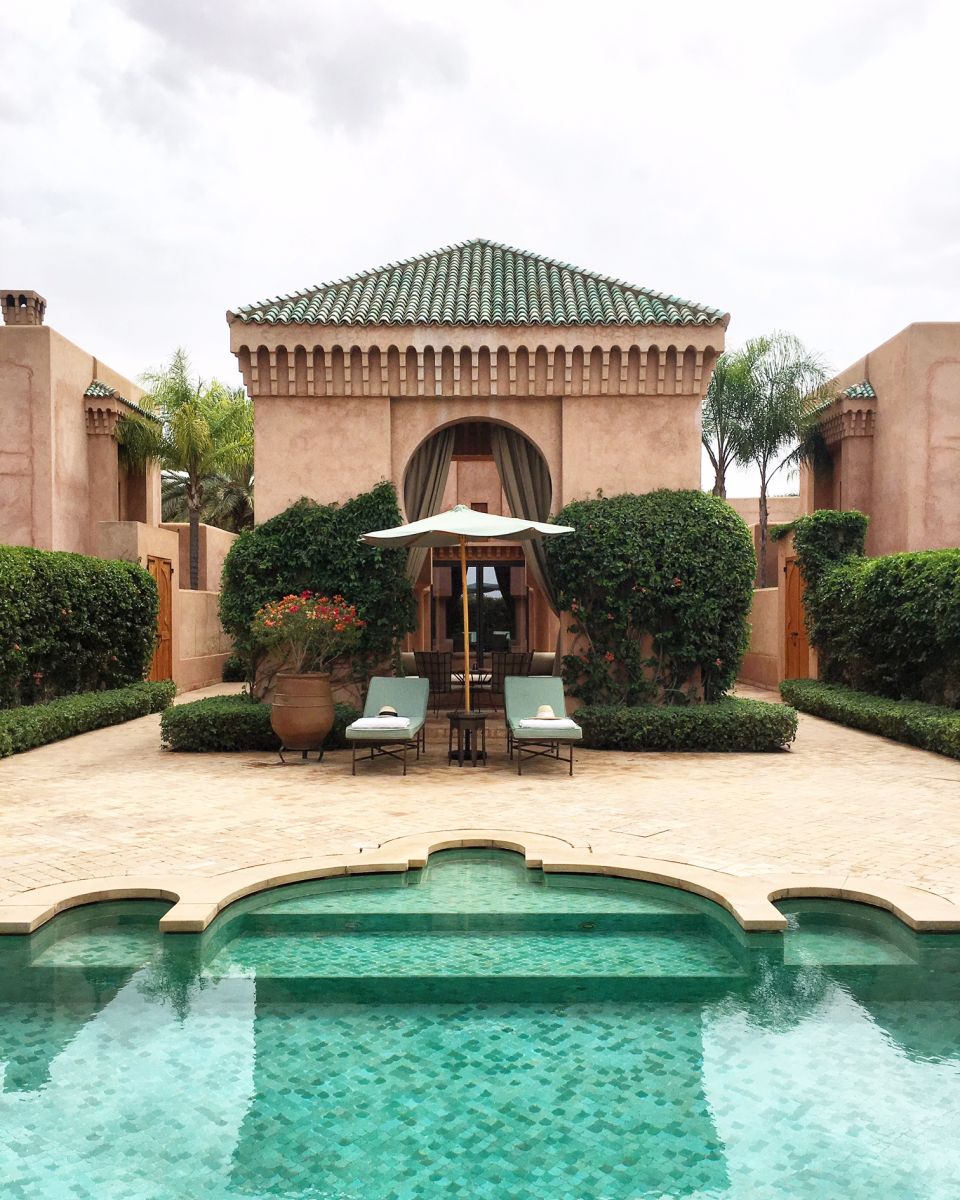 There are no words! Actually, there are a million words to describe this place, but I do like it when my photographs can speak for themselves.
We only left Amanjena once, as a visit to the souks is a must-do when in Marrakech! We wanted to take in the heavenly smell of spices and experience the hustle and bustle of the energetic medina.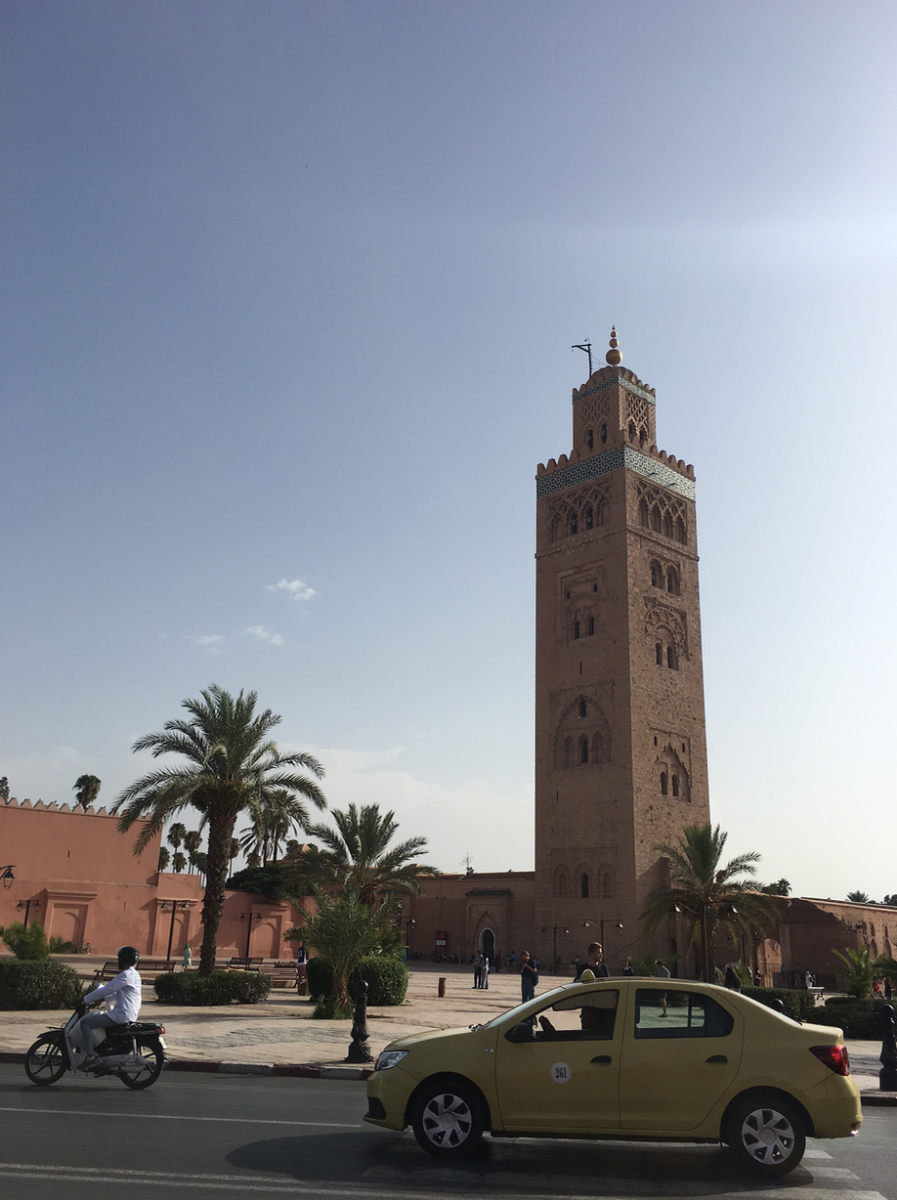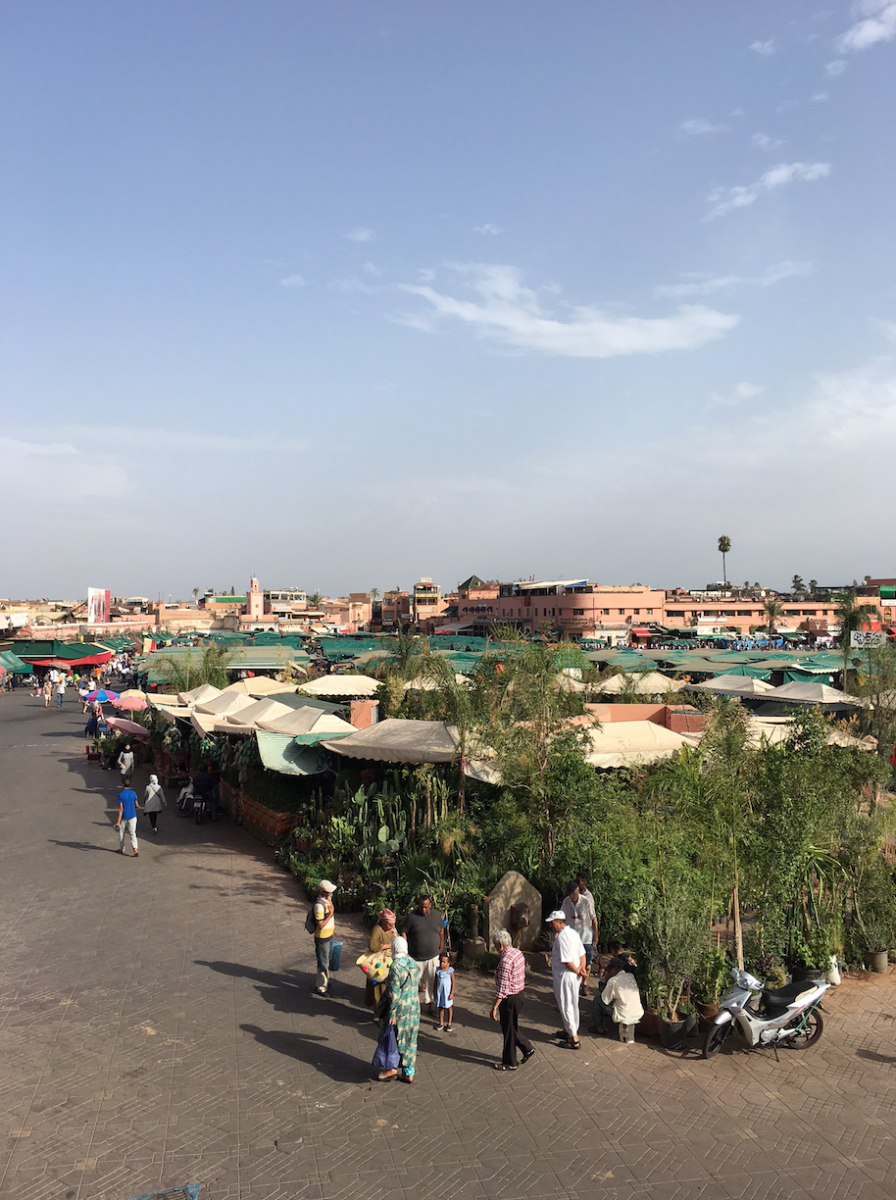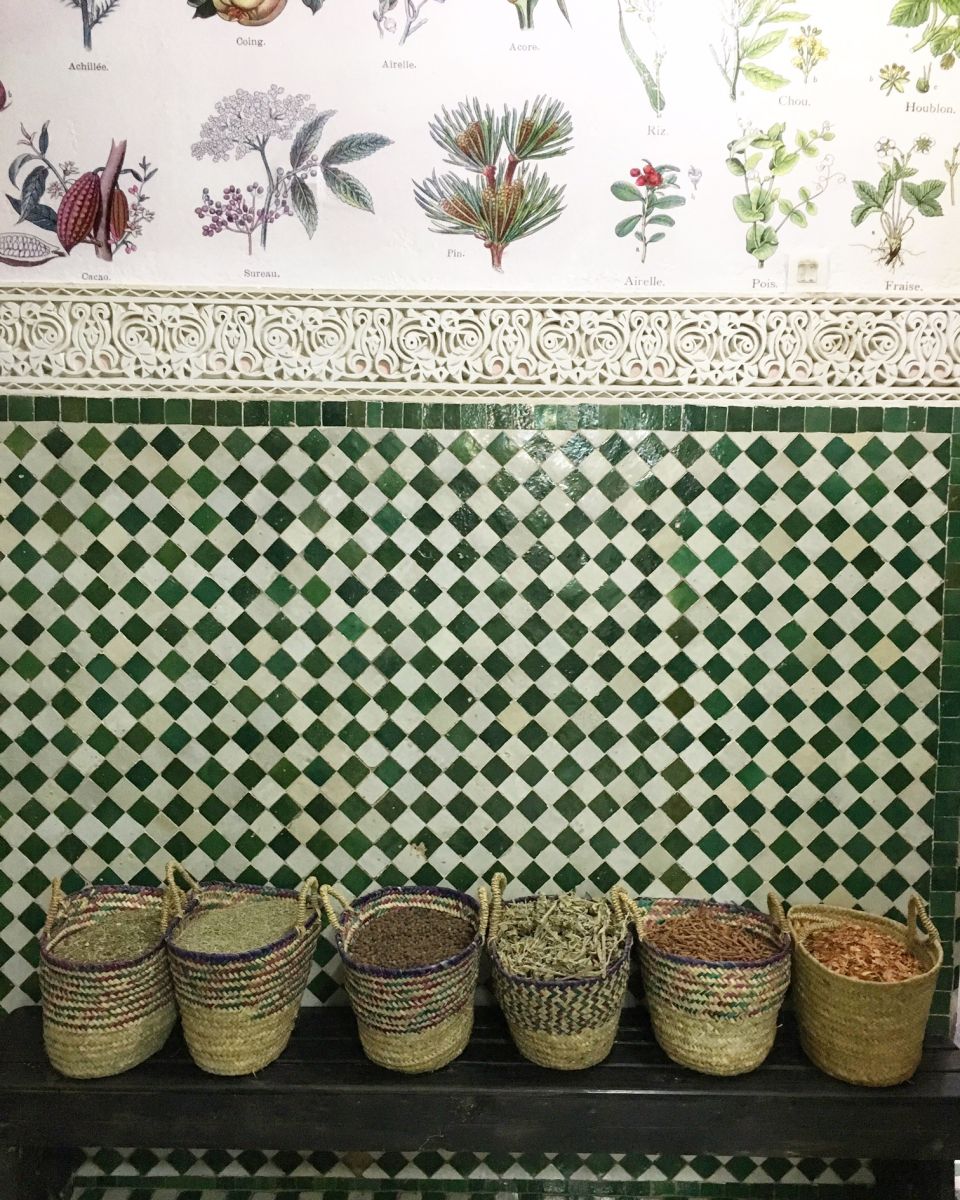 The following morning over breakfast we heard a camel-like noise...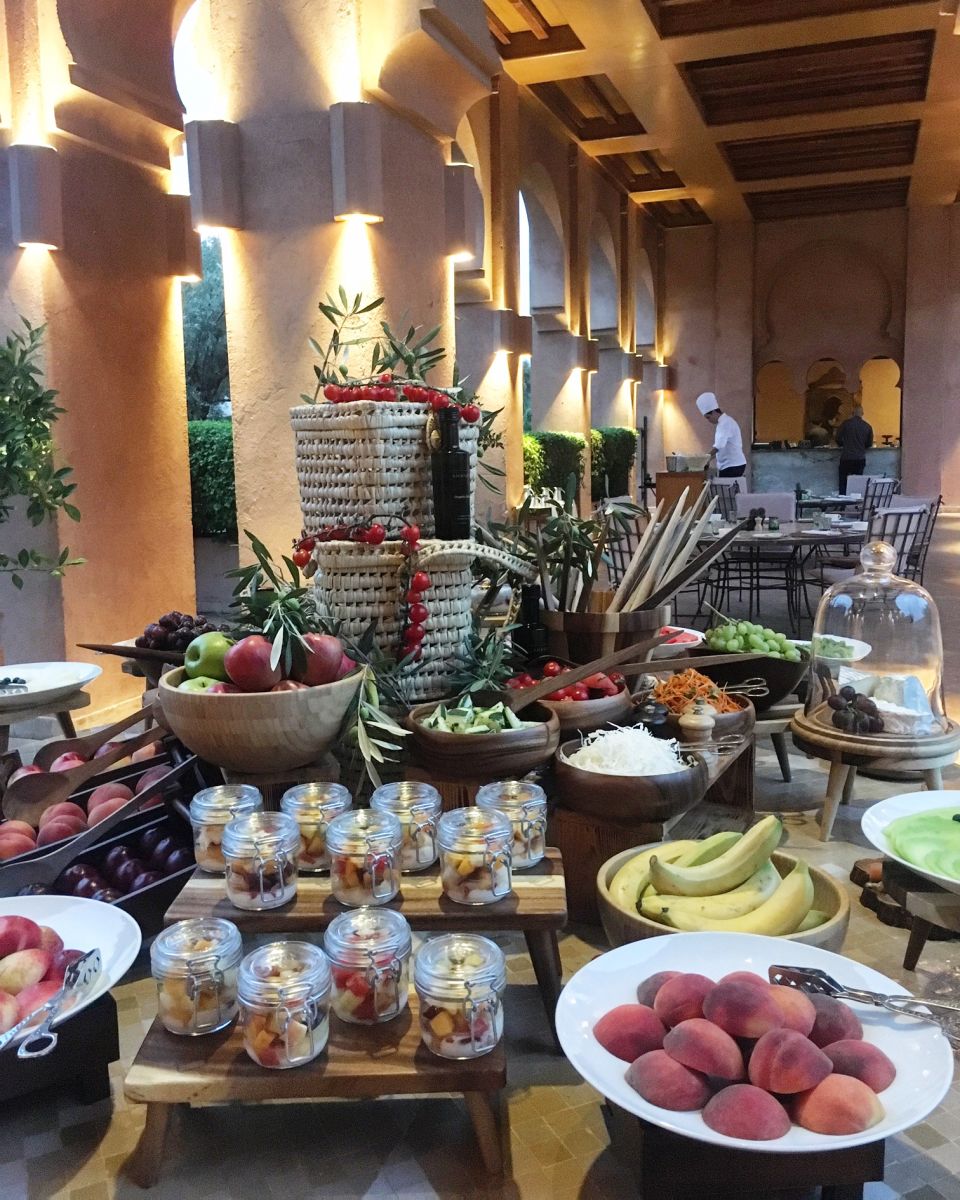 ... of course I was drawn to the sound so after a little investigation we found Aman, the hotel donkey. Yup! Amanjena has the cutest donkey ever, named Aman. It was love at first sight! How cute is he!?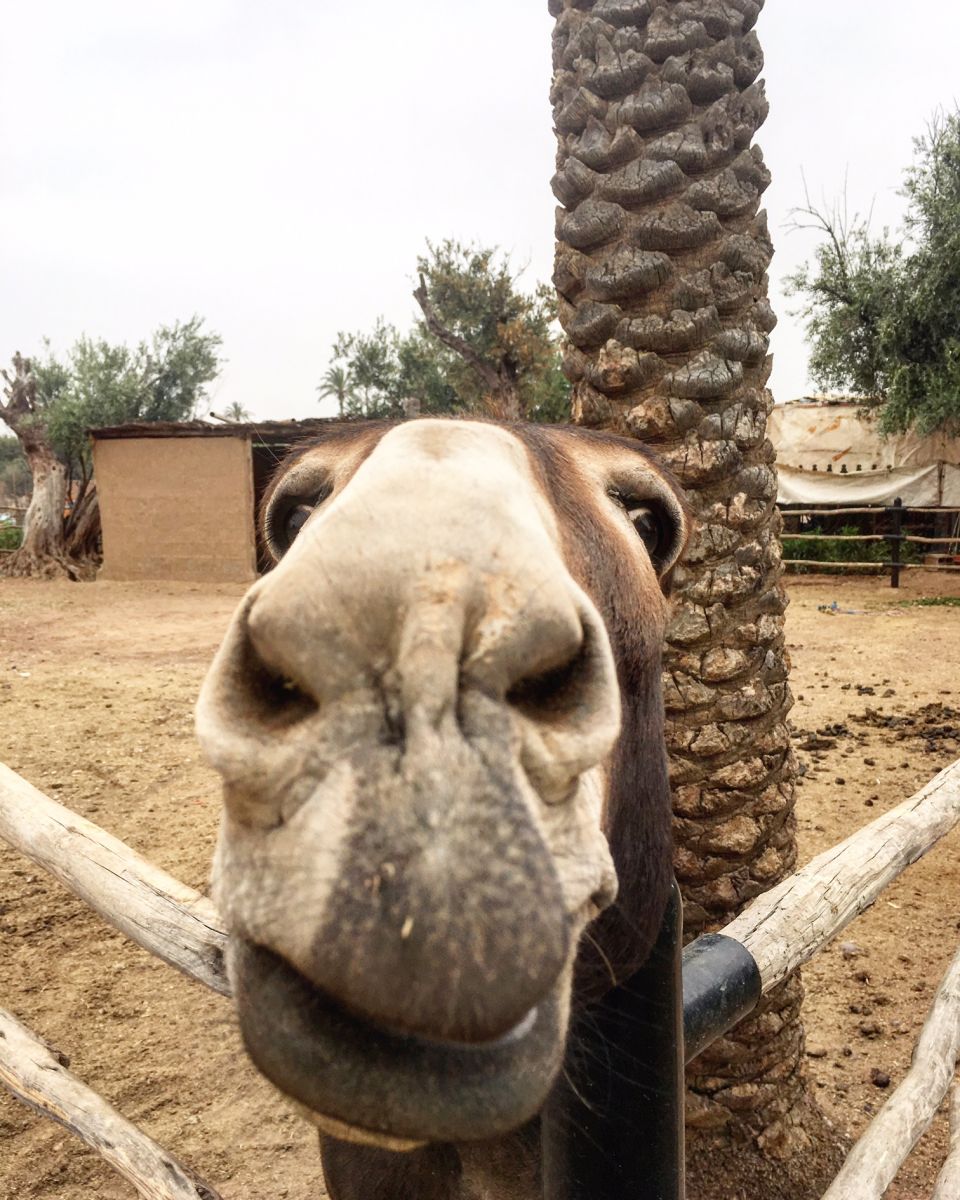 If you are about to celebrate a special milestone, wedding anniversary, or searching for the perfect honeymoon – or simply wanting an experience of a lifetime – here it is. It is worth every hard earned penny. I swear.