April in Paris: Part One
Friday May 24, 2019
Since spring refuses to arrive in Toronto, I have no choice but to hang on to those warm and sunny April days I spent in Paris. Eight days of perfection in every way possible. It was simply glorious, from morning to night!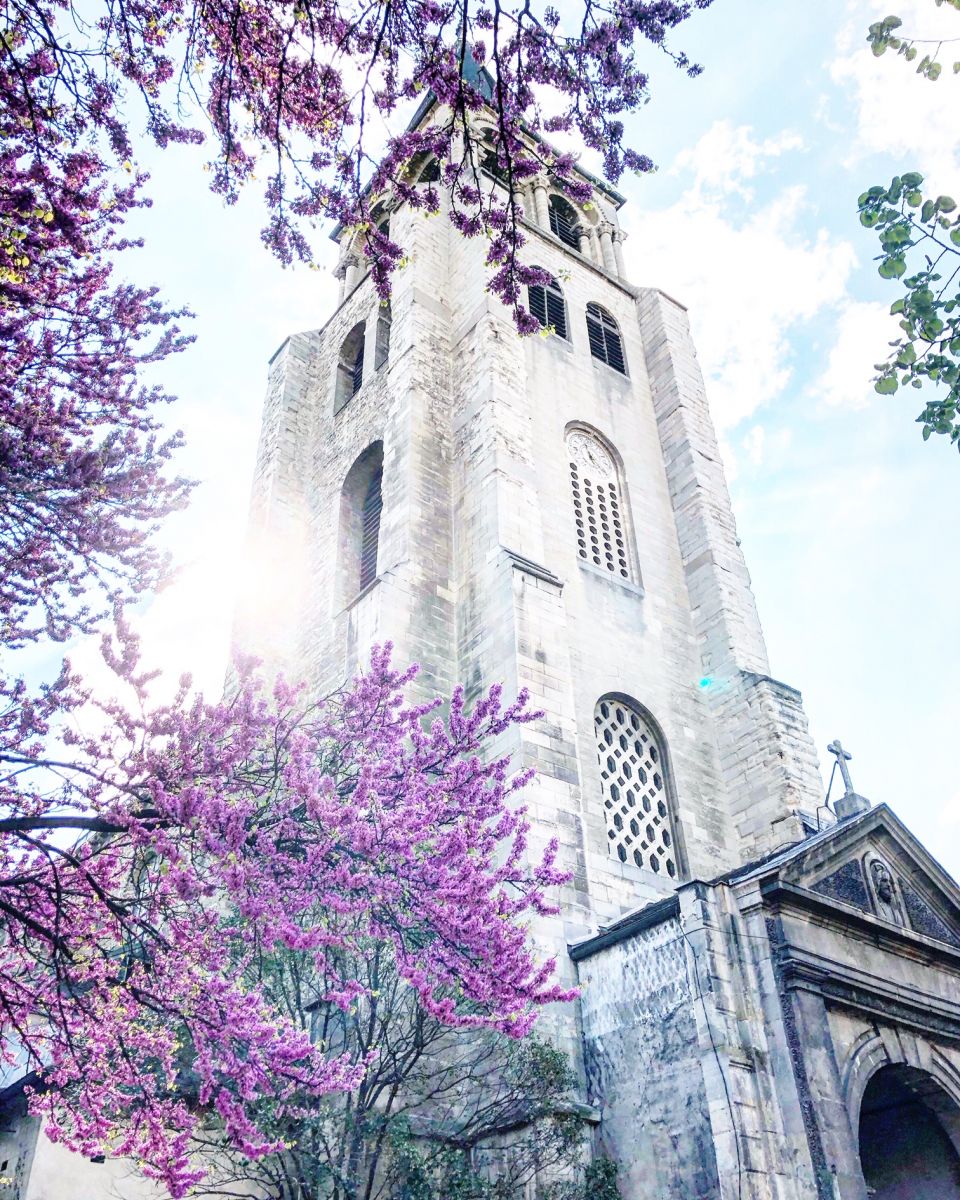 On this last visit I split up my stay between two hotels – Hôtel Alfred Sommier and La Réserve Hotel & Spa. Both were exceptional! I will start with the former since it's where my trip began.
Hôtel Alfred Sommier is a fairly new hotel which opened its doors in July 2018. I happened to come across it while searching something or other on Google. The photos immediately caught my attention and within minutes I had my first three nights booked!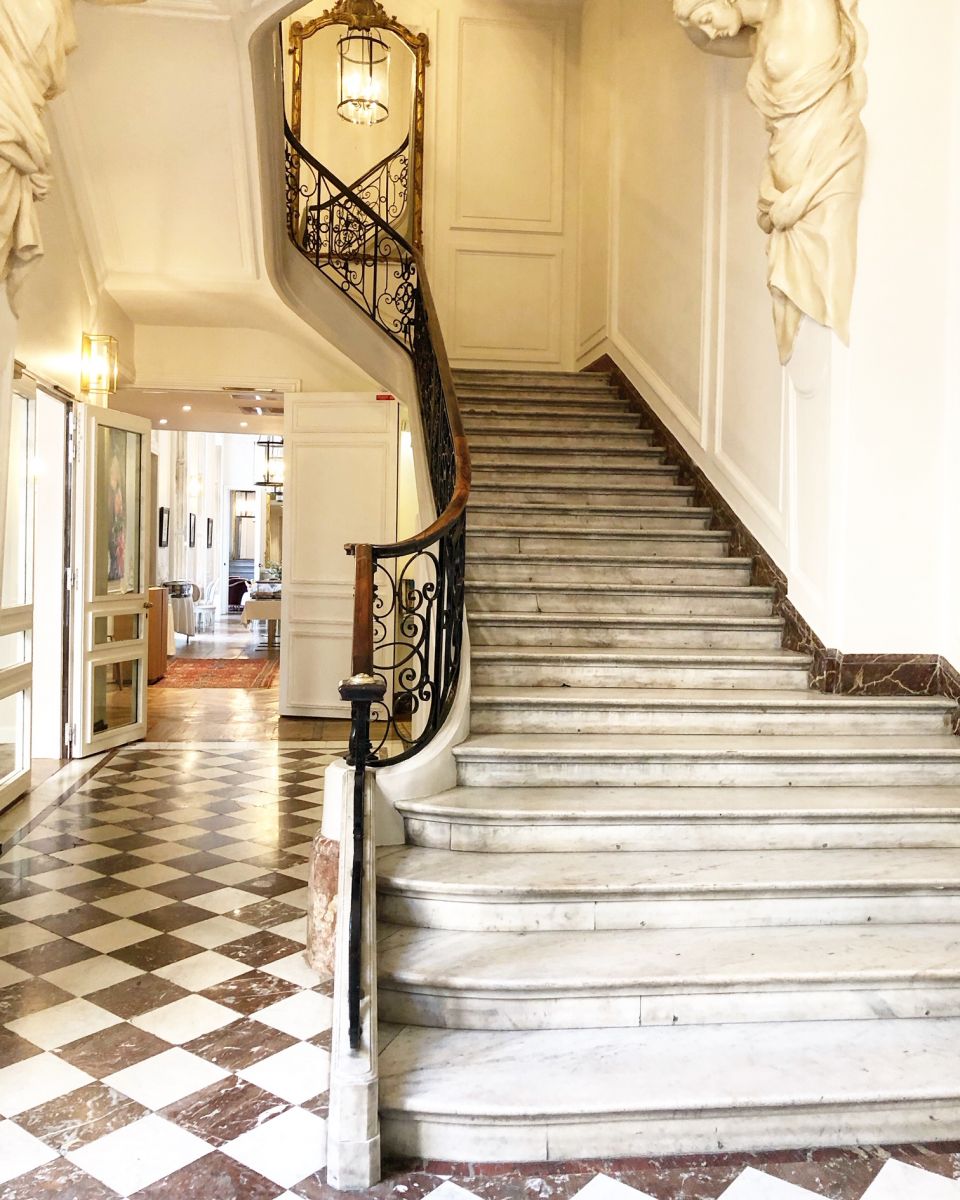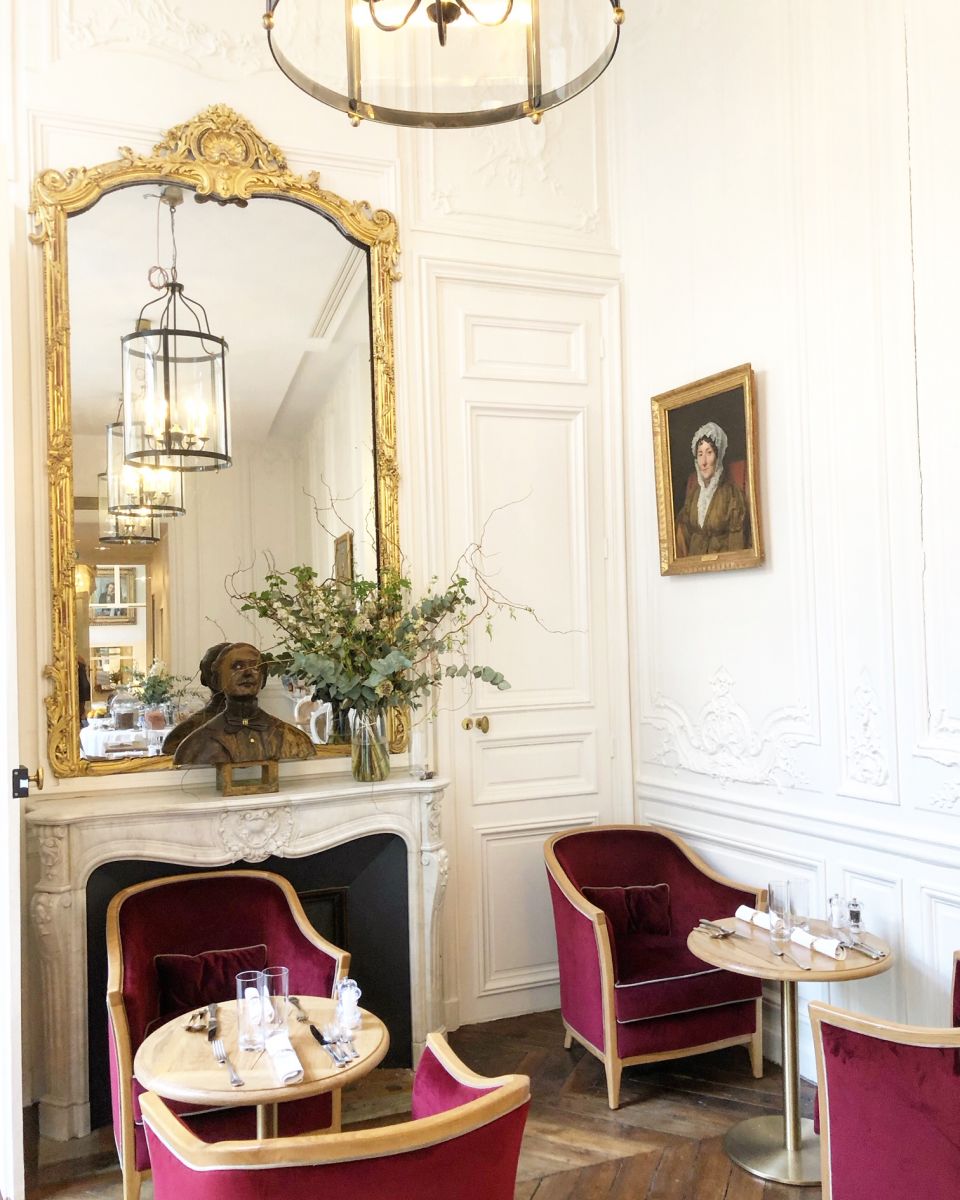 The hotel is beautiful. I love its location in the La Madeleine neighbourhood, and also the fact that it was the Parisian home of a nineteenth-century French businessman. The warm feeling of staying in an establishment that used to be someone's precious home is special to me.
The high ceiling in my suite added such glamour and elegance to the space… and the garden views! One evening I opened my two large windowpanes, dragged over a chair and table, and sat there for hours bundled up in my throw while sipping wine and enjoying a little takeout.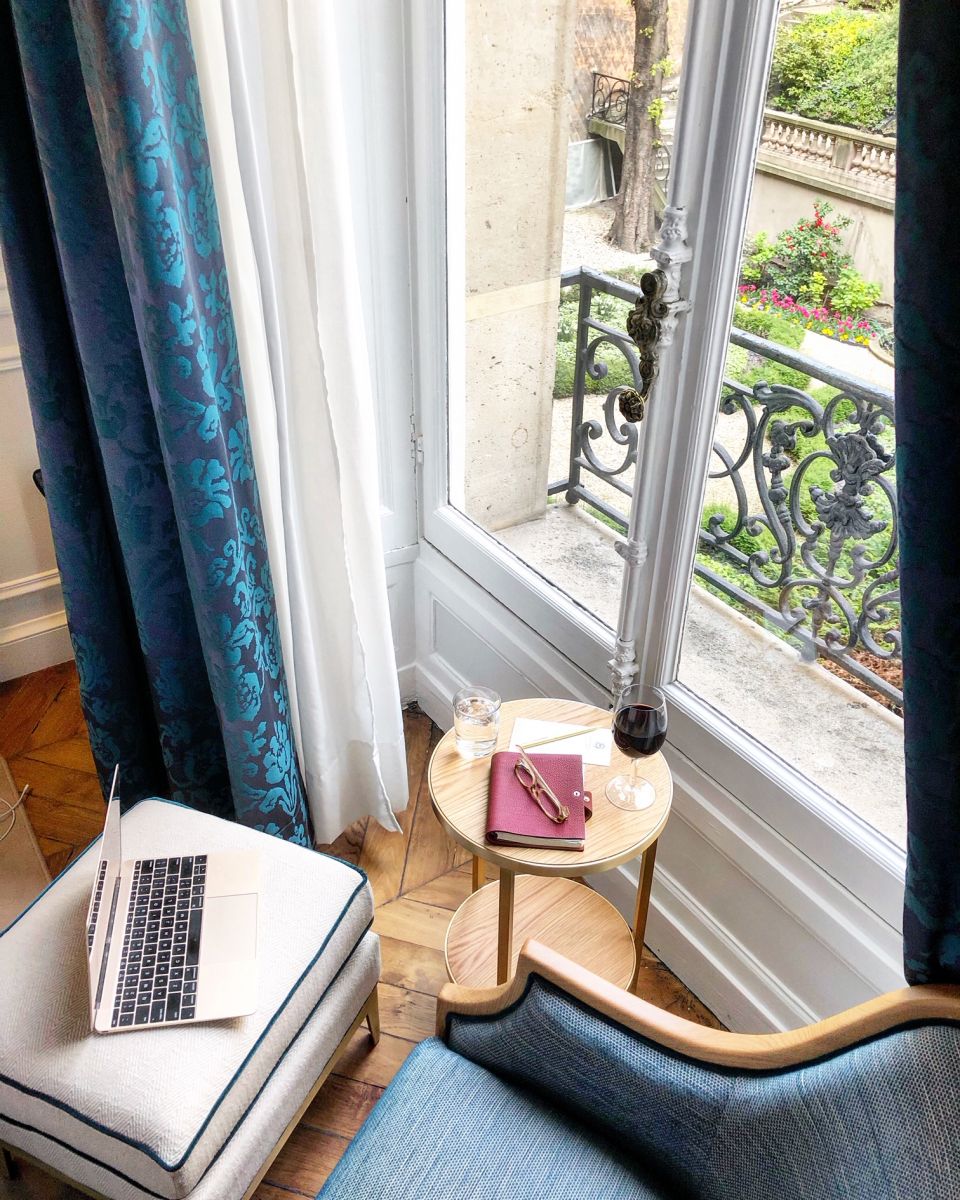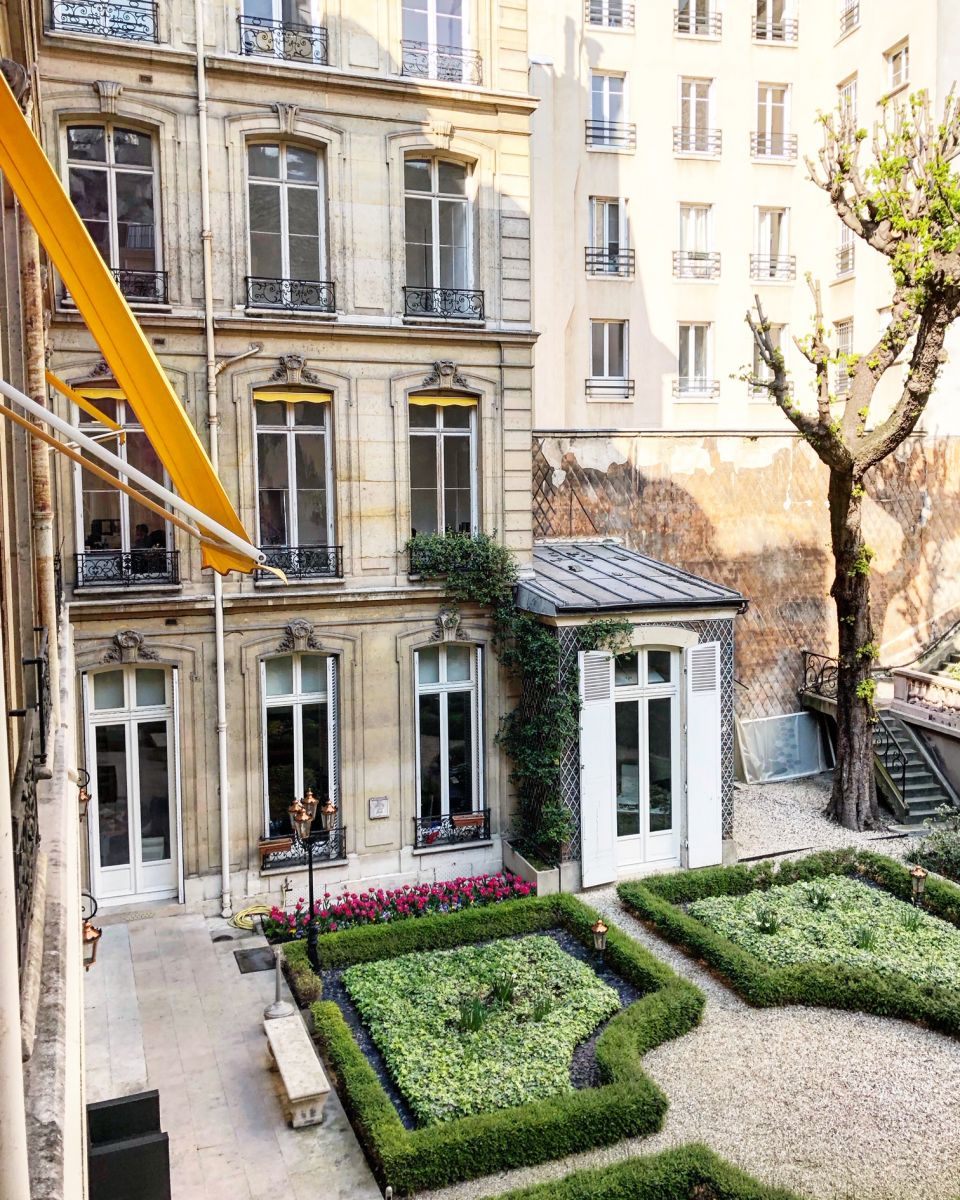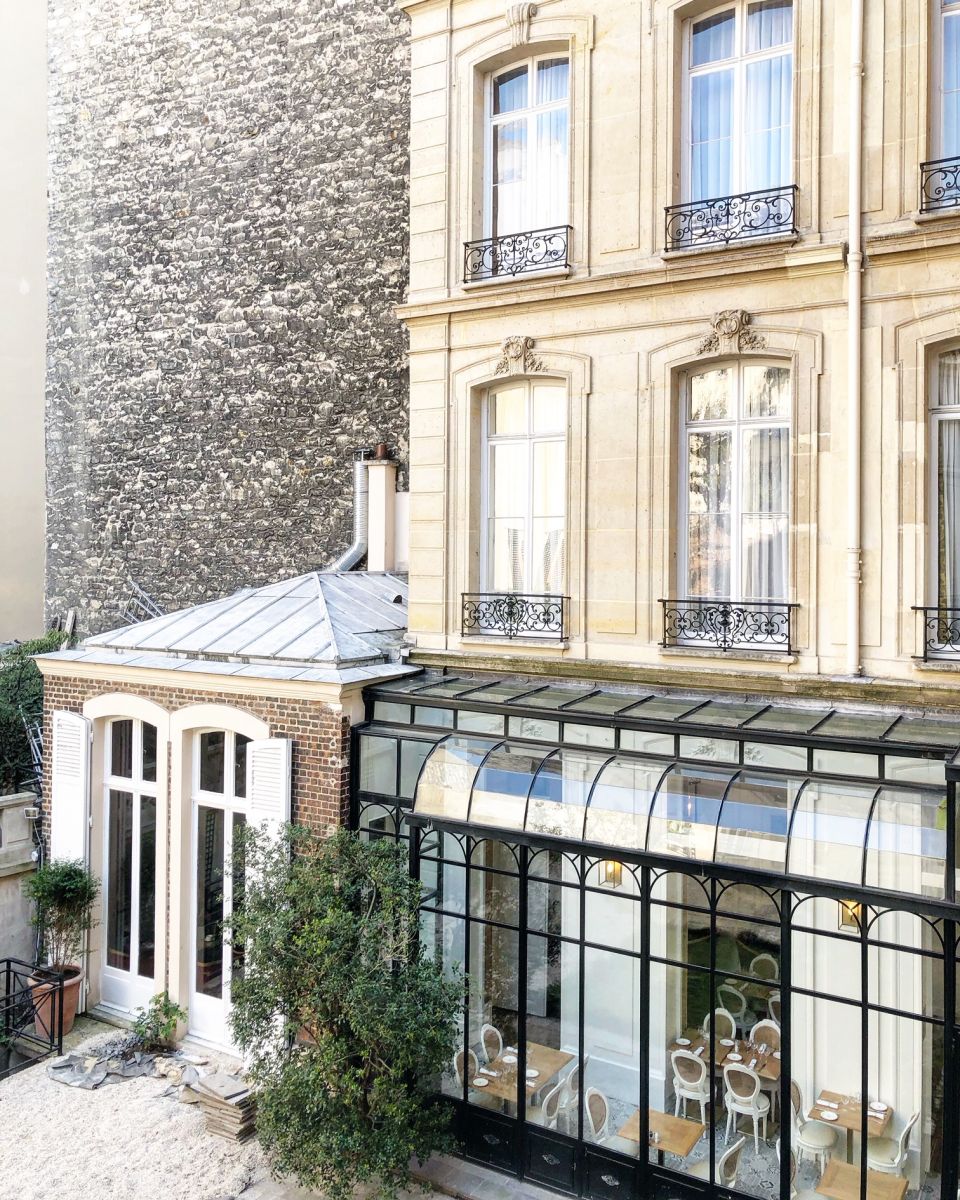 Beautiful, and comfy, bed!
If you read my last post you will know that my first stop was going to be Parapharmacie Monge Sacré-Coeur. A few hours after landing there I was, as planned, in my parapharmacy stocking up on my favourite must-haves. A photographer happened to be there taking photos for the parapharmacy and, long story short, I ended up being a little part of it.
I am thrilled to have this photo of me and Florence, my go-to cosmetic expert girl!
She's a beauty, and I take her advice seriously. We literally talked for over an hour about all sorts of different products, which I plan on sharing with you in a later post.
As far as how the next several days went, well, my mission was to just go with the flow. I did it very well!
After breakfast I would head out of the front door turning right or veering left – it didn't matter. I would have an idea of where I wanted to eventually end up, but I made sure to zigzag the whole way there.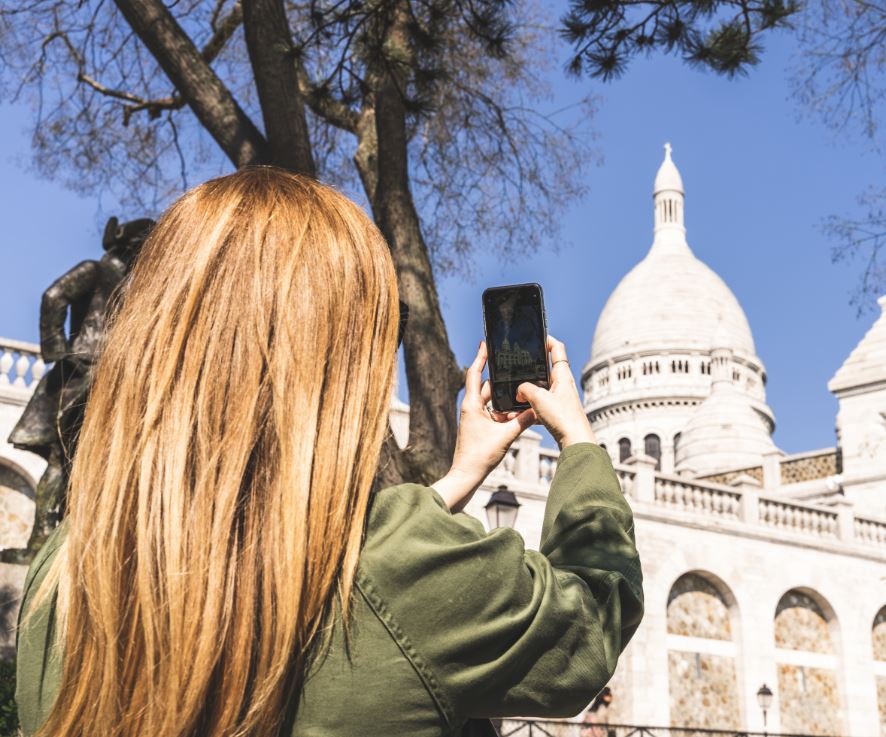 One day my destination was the Astier de Villatte boutique on Rue de Tournon. I've been before so knew what I was in for, but when I opened the front door and walked into this… I nearly died!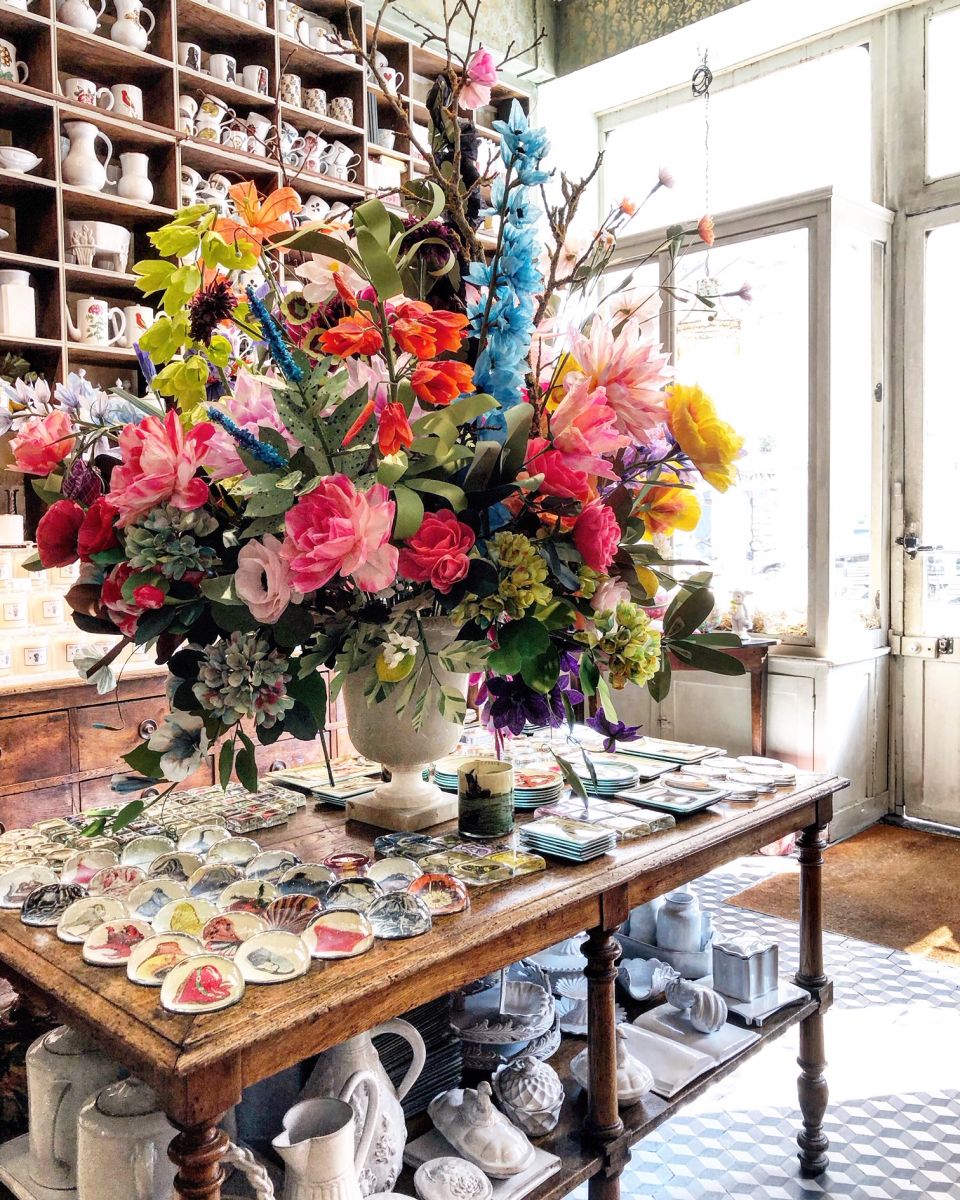 It really is one of the prettiest boutiques I have ever seen. And then I saw one of the prettiest mugs I have ever seen, so I bought it! J'adore!!!!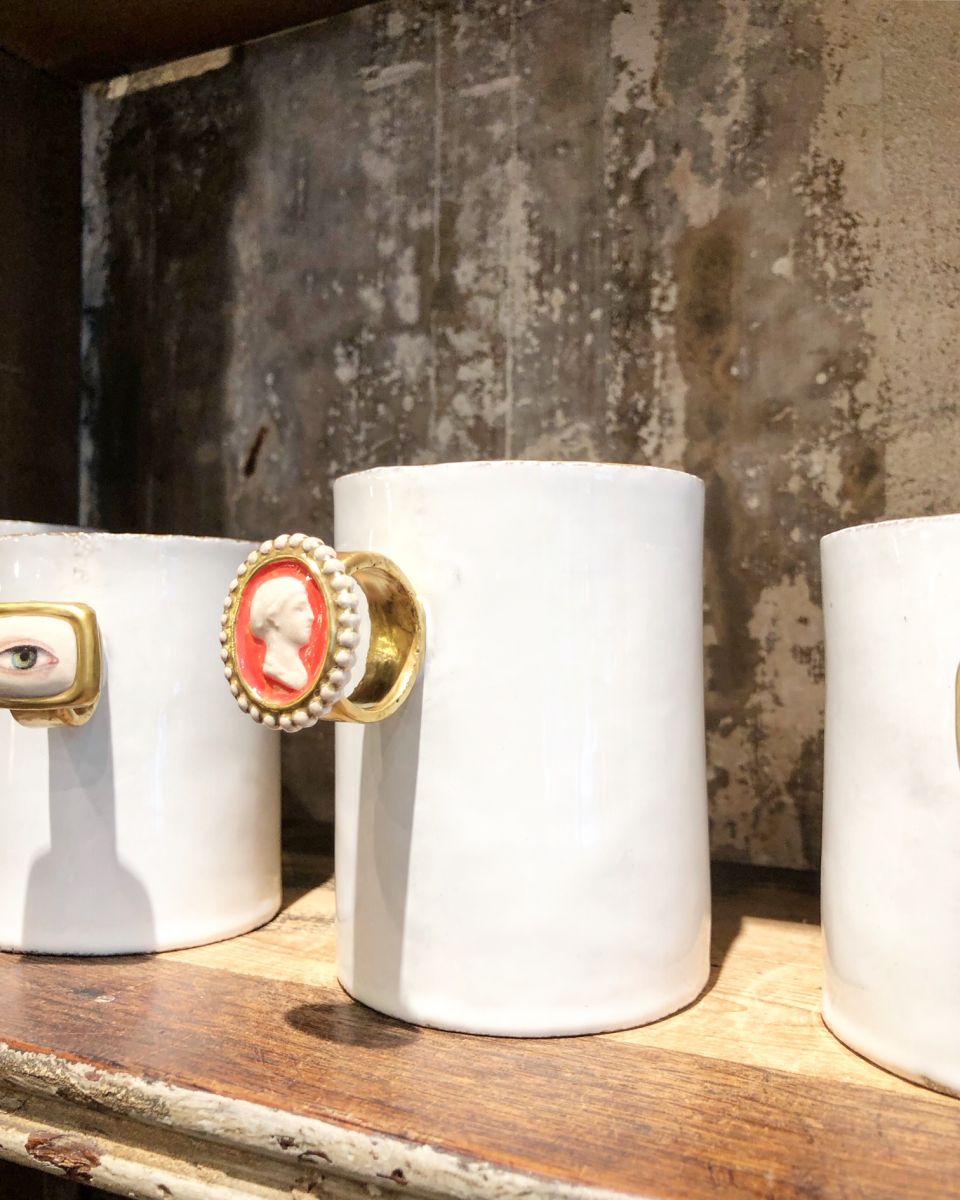 Every day was exciting in its own way. Every evening I sipped wine, feeling incredibly grateful for where I was. I was on a complete high and hadn't even met La Réserve Hotel & Spa yet!
Next up: La Réserve Hotel & Spa – be still, my beating heart!! AND, my plans for Friends in Paris – May 2020.
Photos 11 and 12 taken by (the very talented!) photographer Vincent Kronental.