Pleasant Surprises
Thursday March 28, 2019
During last year's travels, I was constantly surprised by the interesting, beautiful, quirky and unique moments I experienced. Whether it was finding a little takeaway gift left in my hotel room, or being struck by sublime decor, or tasting the most delicious meals, these wow moments are special ones I will never forget.
I thought it would be fun to share a few with you.
Restaurants & Dining
Here we go… and I'm starting off with quirky! The egg-like pod toilettes at Sketch restaurant in London, UK were an awesome surprise. I followed the directions I was given to the ladies' room and then all of a sudden I was in the middle of a sci-fi film – standing in front of a slew of egg pod toilettes! Loooove!
I am a fruit freak. My breakfast is always a bowl of berries, or some other type of fruit such as mangos, kiwi, bananas, etc. I crave fruit every day, all day long. I think you get it. This is why the Grand-Hotel du Cap-Ferrat, a Four Seasons Hotel located in the glorious French Riviera, wins my favourite dish award!
One of the prettiest facades I have ever seen is at the sweet Au Vieux Paris d'Arcole café. It is famously photogenic and easy to find all over Instagram and other social media outlets. I had never actually seen it in person until last year. This adorable place is covered in glorious "Lavender Lace" wisteria and has now gained another fan - moi! I hope to one day see it in bloom.
I try to veer away from desserts while at home. When I am away, however, it's quite the opposite as I seem to be drawn to them! Last year's most delicious dessert prize easily goes to La Veranda at the Four Seasons Milan. This mango tart was a slice of heaven... and the view of their garden, enjoyed while (politely!) stuffing my face with this delightful sugared mango, wasn't so bad either.
Spa Treats
In London, UK, I found the best dental kit (yes, dental kit), from the spa at The Beaumont Hotel. The toothbrush was pretty perfect in itself. However, it was the cutest teeny-tiny Marvis toothpaste that made me flip out. What a treat!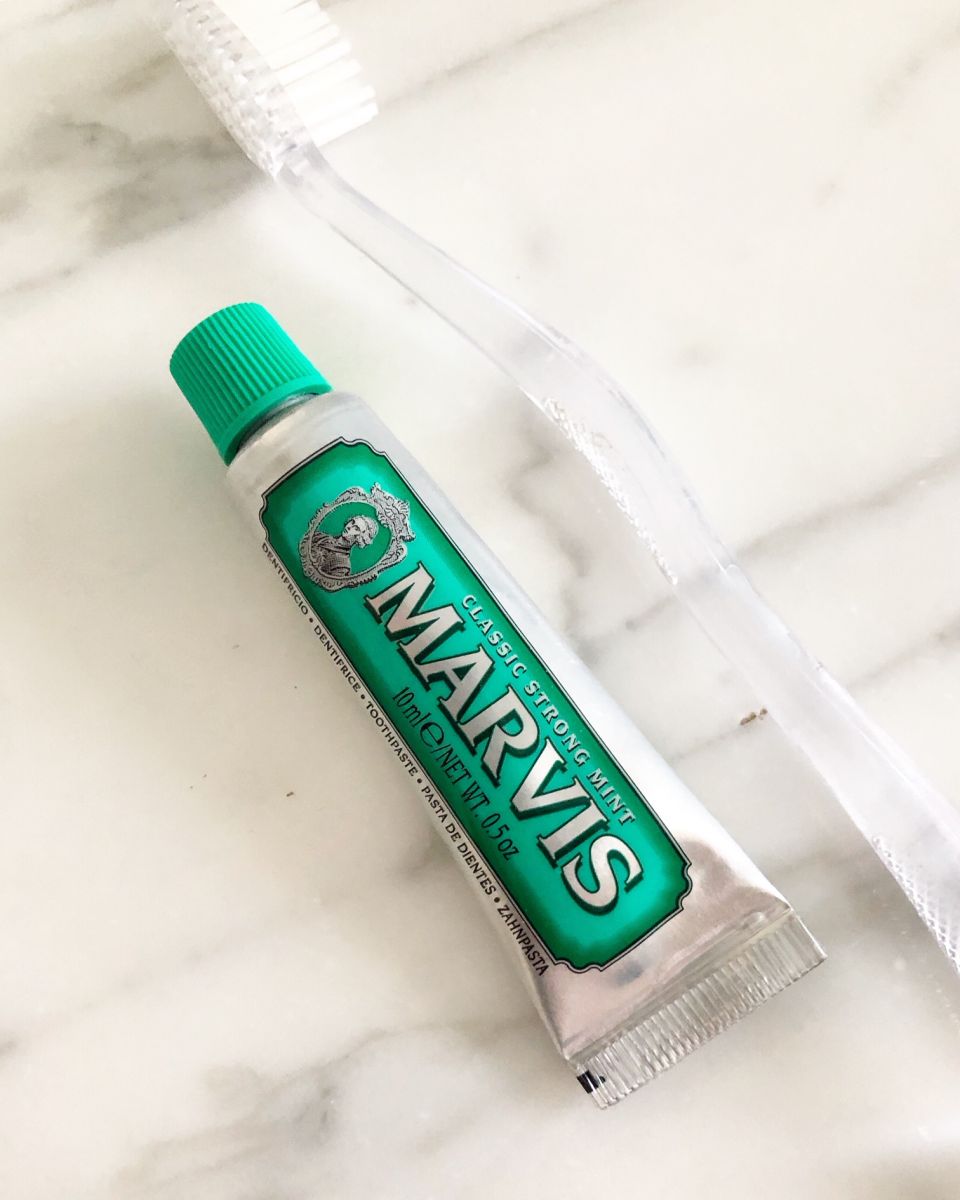 My favourite spa experience was being bathed and scrubbed and having jugs of hot water thrown on my face and poured over my head. I know what you're thinking, and you're wrong! Teehee. The treatment was at the Royal Mansour in Marrakech, at the most wonderful hammam. A hammam is a traditional Moroccan bath that you must try at least once in your life.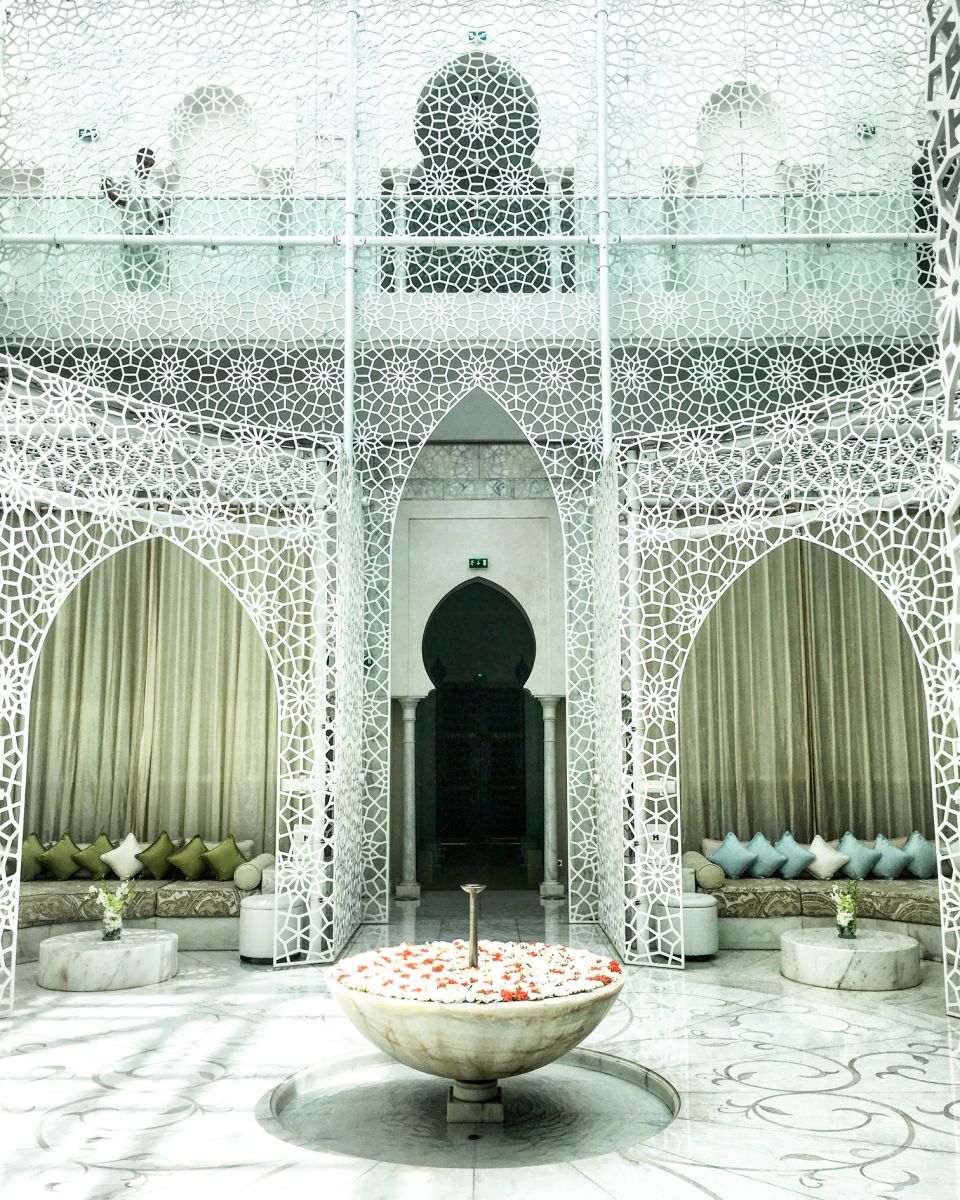 Hotel Moments
There were two hotels last year that left little takeaways in our room. It is just impossible to choose between the two, so I have no choice but to mention both.
Every night when we returned to our suite at the Amanjena in Marrakech, there was a gift left for us along with a lovely note. A handcrafted wooden box made from a local tree, the Tetraclinis, is my favourite keepsake from Amanjena, and it now has a perfect spot in my home. Every time I look at the box I think of Amanjena.
There is a heavenly aroma when you walk into the Shangri-La Hotel in Paris.
When I stayed last year and noticed the little fragrance diffuser takeaway in my room I was thrilled. Now, when I walk into my home there is a heavenly aroma that makes me reminisce about my time in Paris.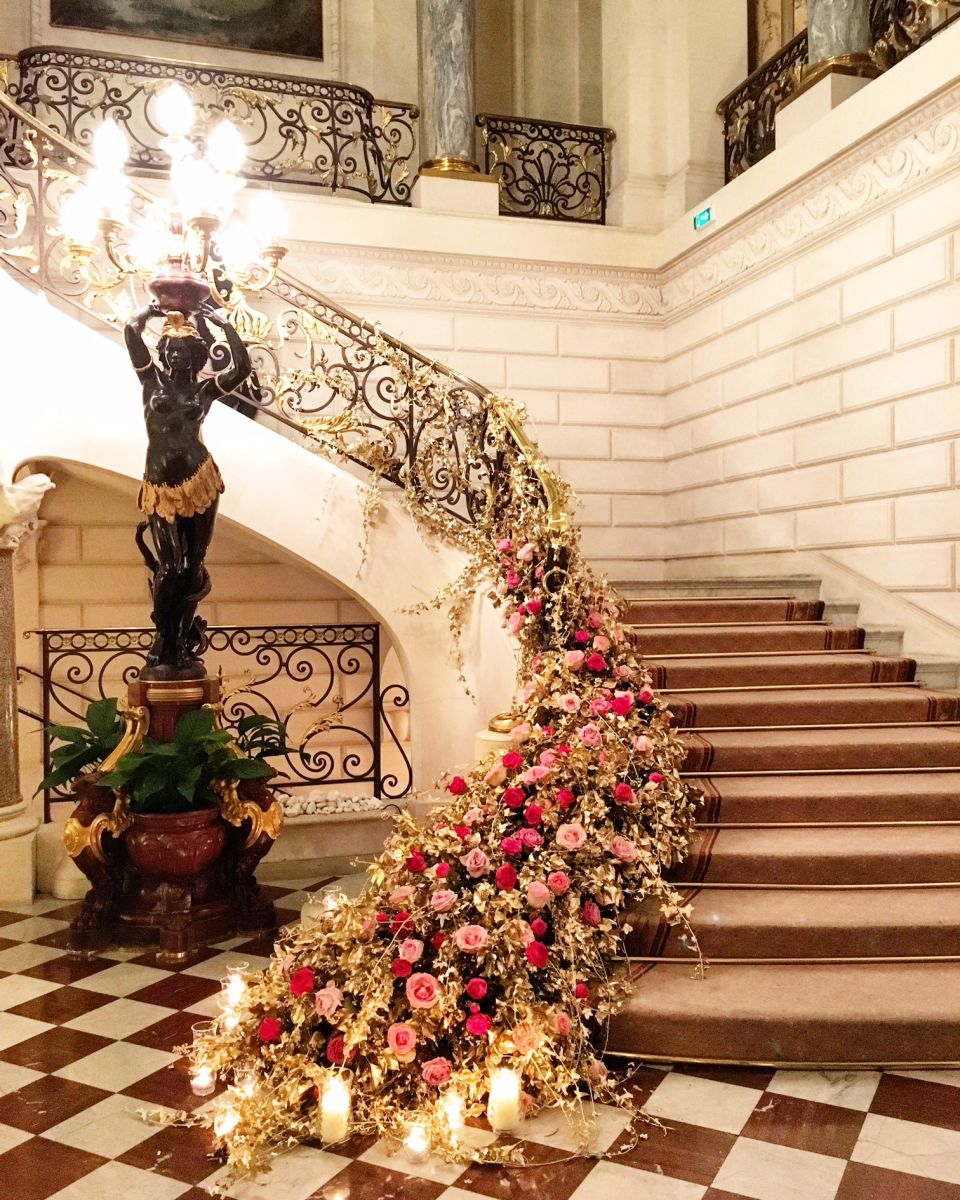 But it was the Hôtel Ritz Paris that won the personalized service award, hands down. When my husband went into our hotel suite bedroom and noticed our embroidered pillows, he said… "Um, you're not going to believe this. Our initials are embroidered on the pillows." Whaaaaaaattttttttttttt? Yes, they were. I was flabbergasted. They are both now on our bed at home. Thank you, Hôtel Ritz Paris!
Very early last year, my husband and I had the pleasure of staying at the Four Seasons Hotel in Florence. Our suite contained the most beautiful bathroom. Soaking in the enormous tub while gazing up at the 400-year-old ceiling frescoes was an experience I will always remember. How often do you get to bathe in a museum!
… And A Little Magic
It has been fun and a little nostalgic writing this article. I could easily add a part two… which I might just have to do! I am going to end this one though with the time I spent in Ballyfin. (Click here for the entire experience.)
In short, my friend Bettie and I fell head-over-heels in love for an estate called Ballyfin in County Laois, Ireland. It is pure magic. The land, the architecture, the rich history and the people behind the challenging restoration of this estate… there is just no other word for Ballyfin than magic.