I Left My Heart in Ballyfin
Monday November 12, 2018
If I were to write a revised version of Tony Bennett's song, "I Left My Heart in San Francisco," it would be titled "I Left My Heart in Ballyfin."
There is an estate called Ballyfin in County Laois, Ireland. The only reason why I know of its existence is because of a photo I spotted several years ago while leafing through an edition of Travel + Leisure magazine.
The picture was of a housekeeper in a classic chic black-and-white uniform, ascending an elegant cantilevered stone staircase. The backdrop was a wall painted in the prettiest shade of blue I have ever seen. On it were large, colourful portrait paintings, set in wide gold frames.
The moment I laid eyes on that image I knew I would be climbing those stairs one day. I mumbled something along the lines of: "Heaven's me… where is this place?!" Well! It took me over seven years… but this past September, there I was: Ballyfin, Ireland.
And up the pretty stairs I went!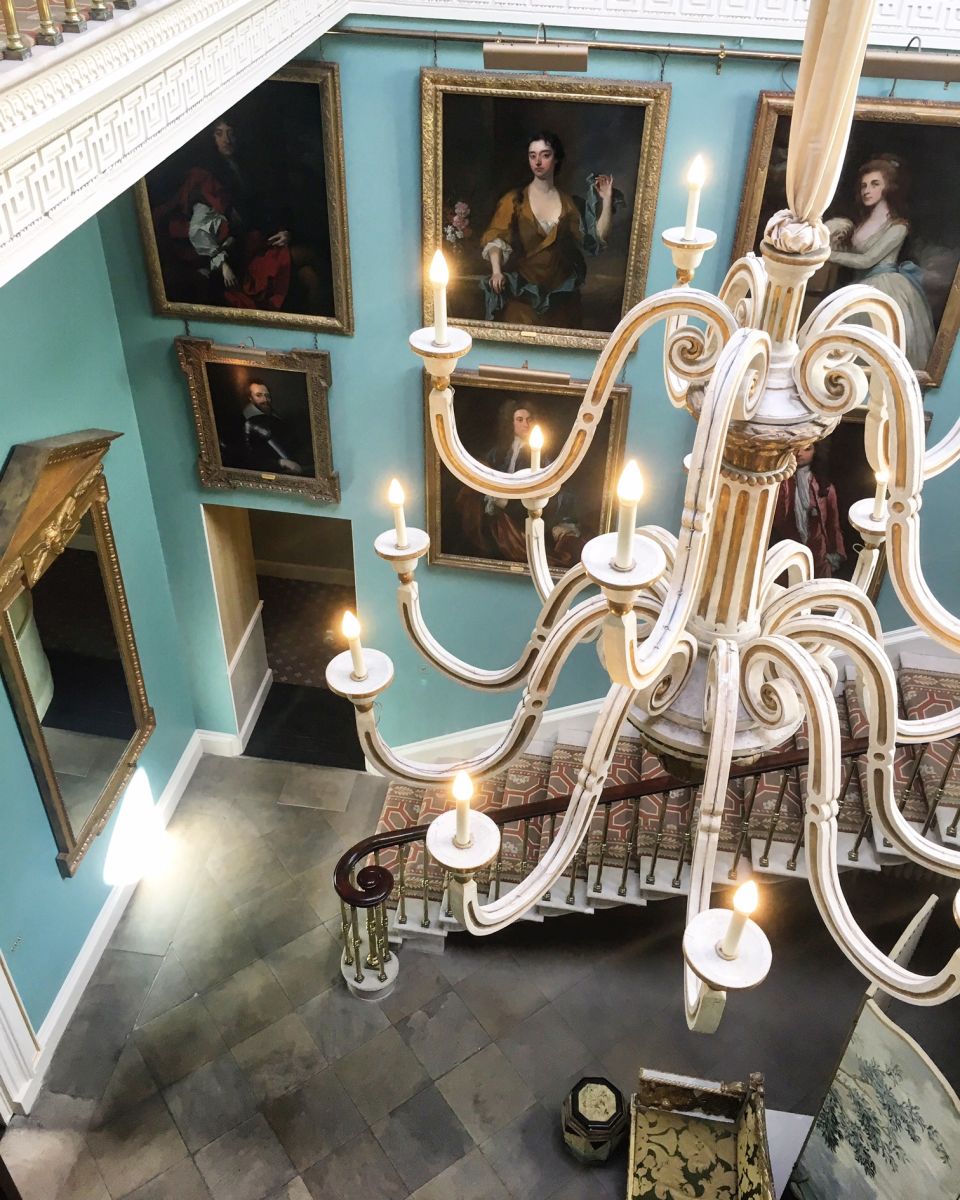 This breathtaking country-house hotel is easily accessible, at a mere hour-and-a-half drive from Dublin.
I was a little (lot!) wired when I arrived, which would perhaps explain my not-so-gracious entrance. While I was driving up the long scenic driveway in my teeny-tiny rental car (sans hubcaps), in the distance I saw what appeared to be a Downton Abbey type of reception. Not kidding! The manager and a few staff members were all lined up to await my arrival. When I pulled up I rolled down my window and hollered, "Do you like my car??" I suppose the insecurities set in when I felt the welcoming didn't match my dinky rental car.
My excuse will be the 48 hours leading up to this trip. It was just a wee bit crazy. The quick story is, my husband and I were returning from Morocco, via Reykjavik, Iceland. Due to mechanical problems with the plane, we were delayed and didn't fly home until the following evening. After 30 hours in Iceland we finally made it back home to Toronto. I regrouped, had a 24-hour reunion with my pup Oscar, kissed my husband goodbye, and back to the airport I went.
A sleepless overnight flight to Dublin later, I hopped on the wrong bus to the wrong car rental company. After getting out and hailing (like an idiot!) the right bus, I finally made it to my car. Many hours later, there I was in the tiniest rental car, sitting on the right-hand driver's side, about to drive in the left-hand lanes. Eeeek! This is when it finally sank in—I was about to see Ballyfin. Ahhhhhhh!
It goes without saying that a magical place like this would impress anyone. Stone walls enclose 614 acres of ancient woods, a lake, gardens, fountains, a medieval-style tower and grottos. For me, however, the effect went so much deeper than that. It put me in a bit of a trance the entire time I was there. The entire estate has incredible mojo.
There are only 20 bedrooms, creating an intimate experience, and a large amount of space in the reception rooms for you to enjoy a quiet corner to yourself.
I had a few hours before my friend Bettie arrived. My plan was to relax, have some tea and read my book in one of these reception rooms. Well. I literally sat down in one room just to get up to find a better spot in another room. I must have done this at least five times… schlepping my pot of tea and book with me.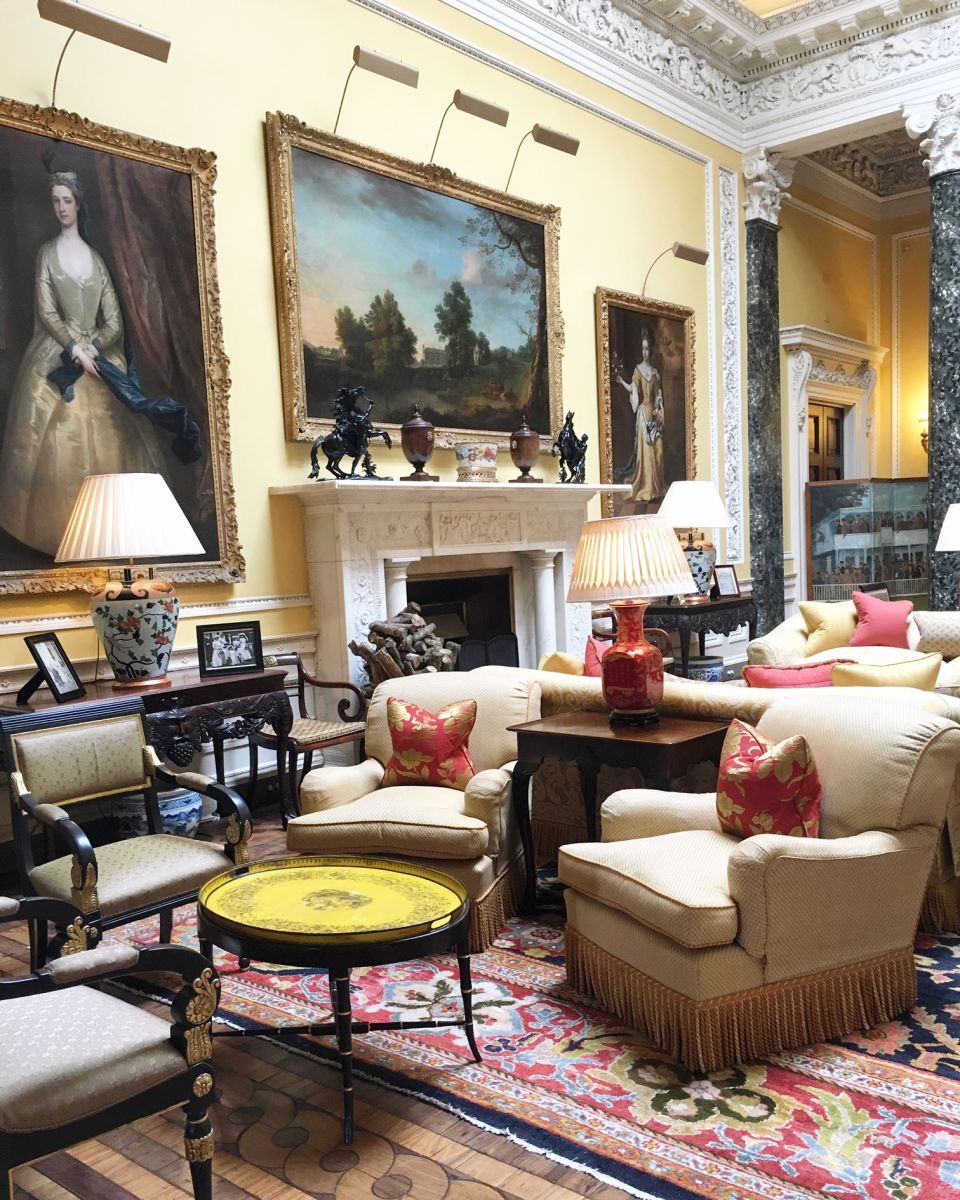 How can you possibly decide between the eight-foot Library, an enormous Salon which sits at the heart of the house or the sun-filled Conservatory, reached through a secret door hidden in a bookshelf of the Library?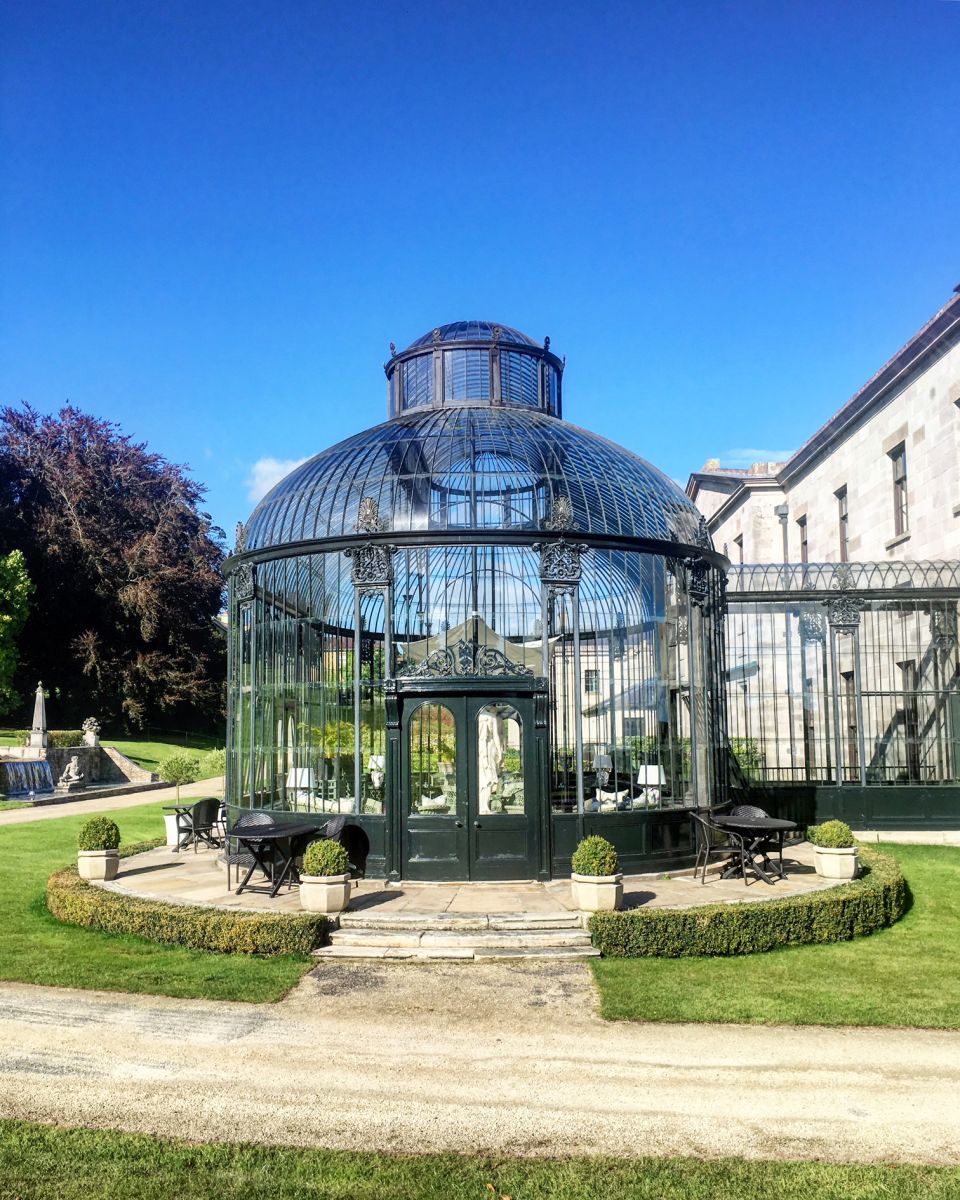 … Or how about the Gold Drawing Room?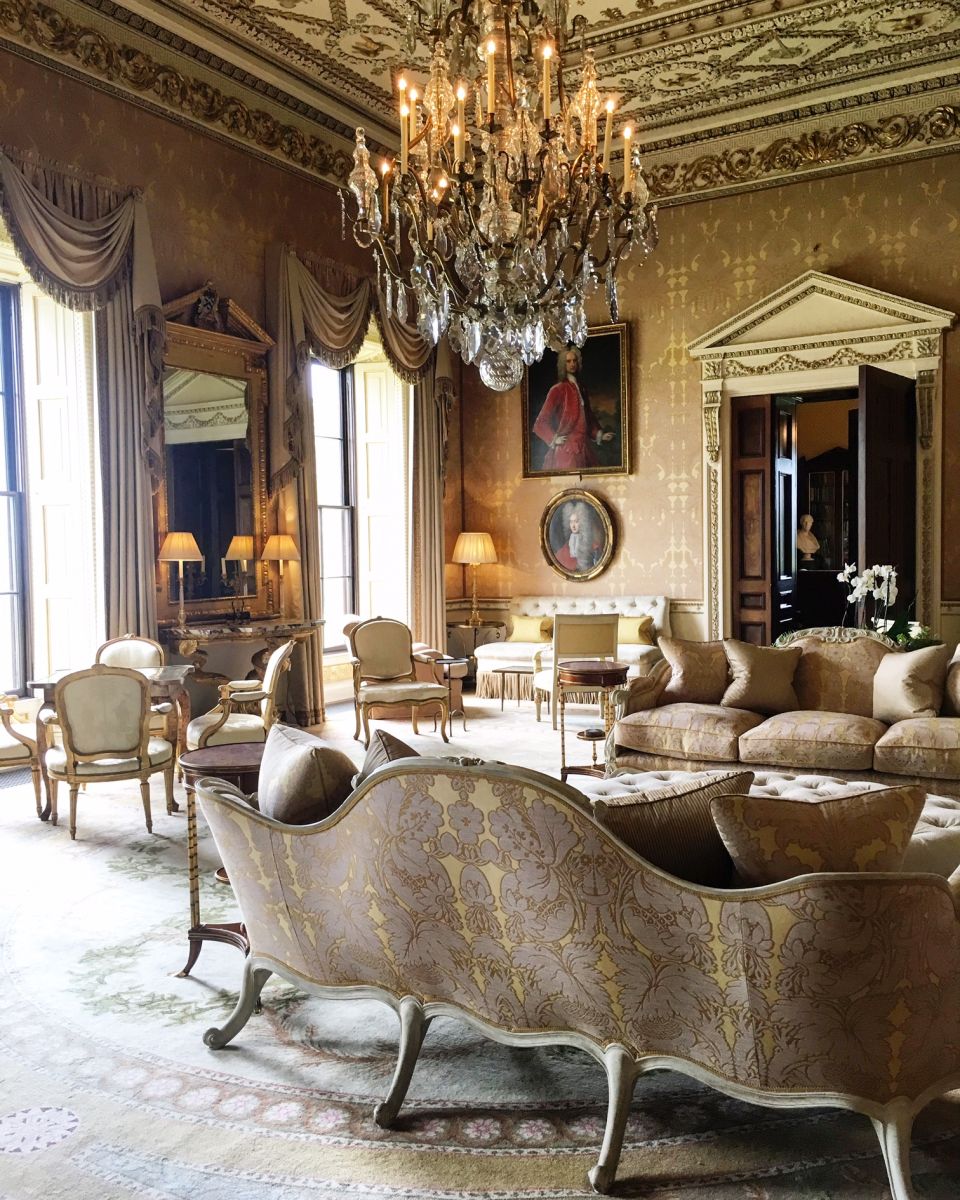 When my gardening enthusiast friend Bettie arrived, I had finally ended up in the Gold Drawing Room, but it didn't take long before we were out in the gardens. The staff dressed us up in full head-to-toe rain gear and sent us off in our little own golf cart to tour the estate.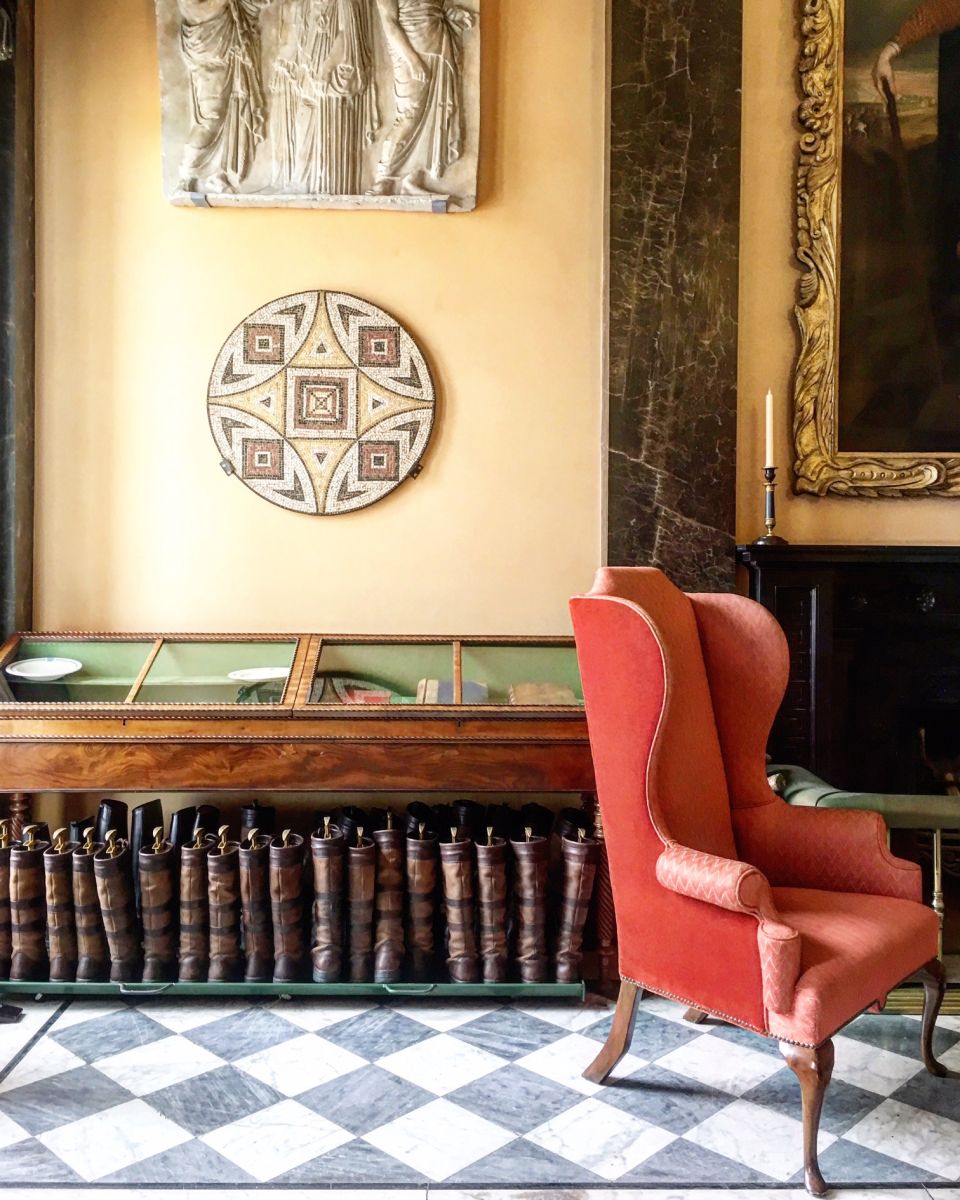 While almost flipping the cart during an attempt to reverse down a twisty path, the wind blew our estate map right out the window. We spent the next few minutes trying to fetch the darn thing and laughed so hard our heads hurt. The tone was set! The rest of the tour was nothing but giggling and being amused while taking in some of the most spectacular scenery we have ever seen.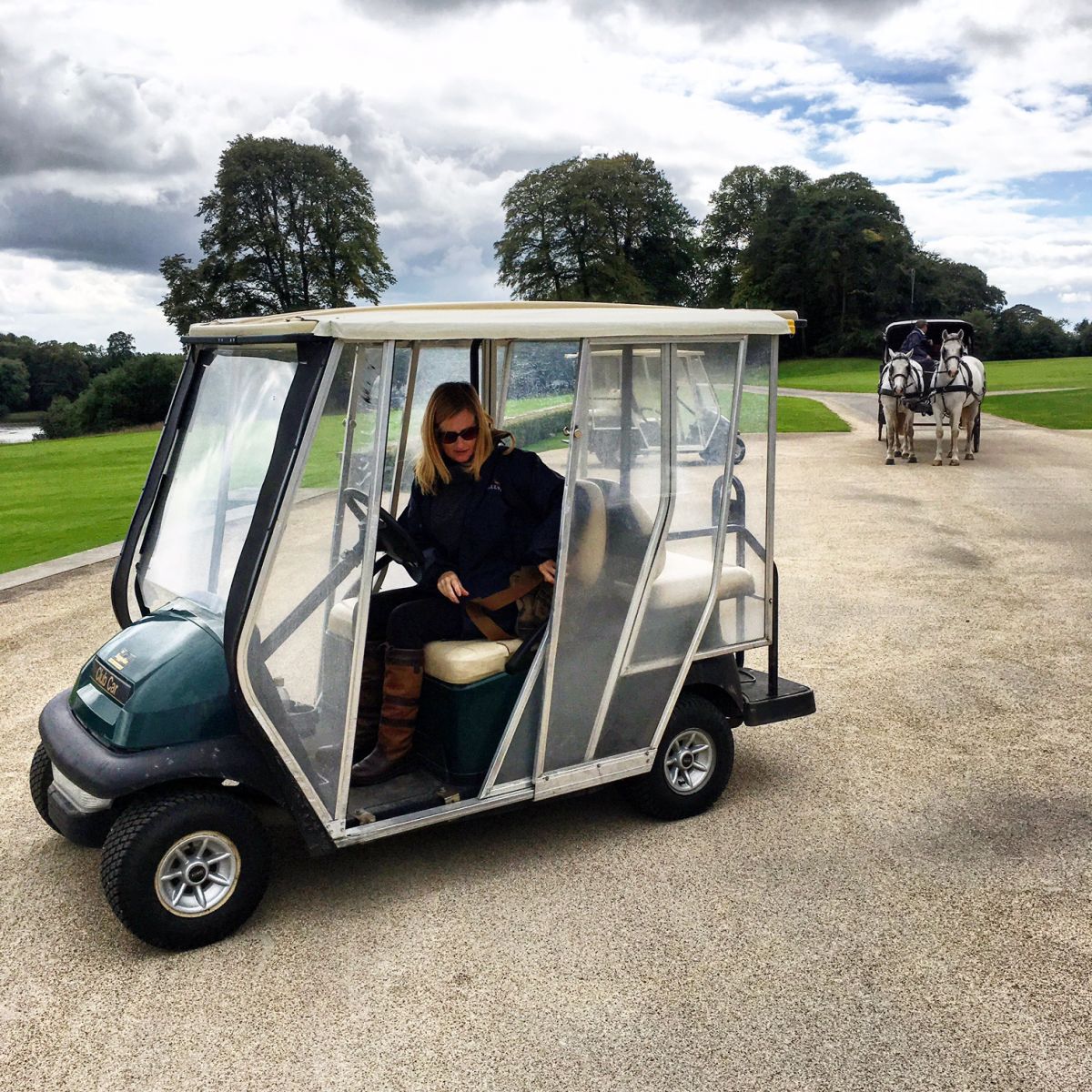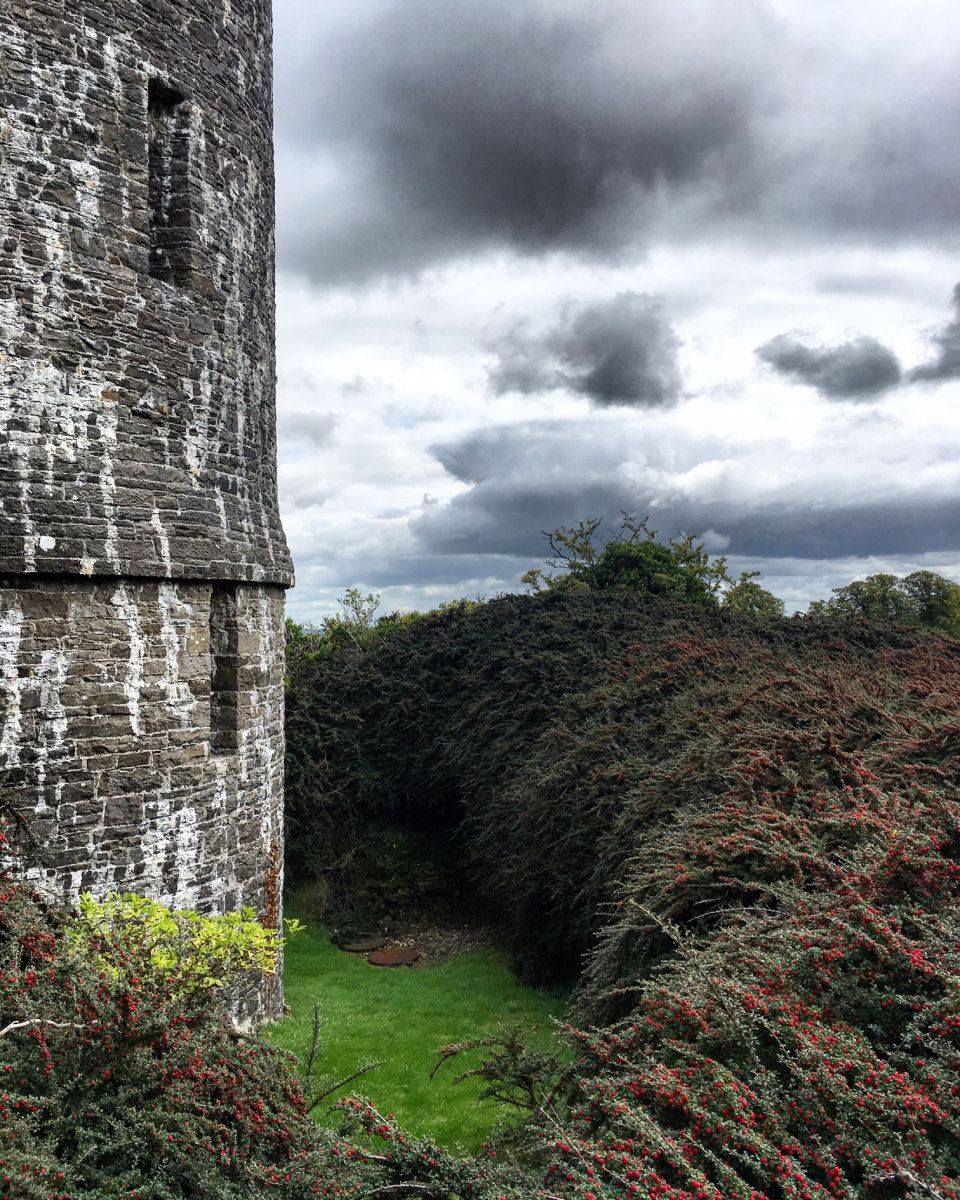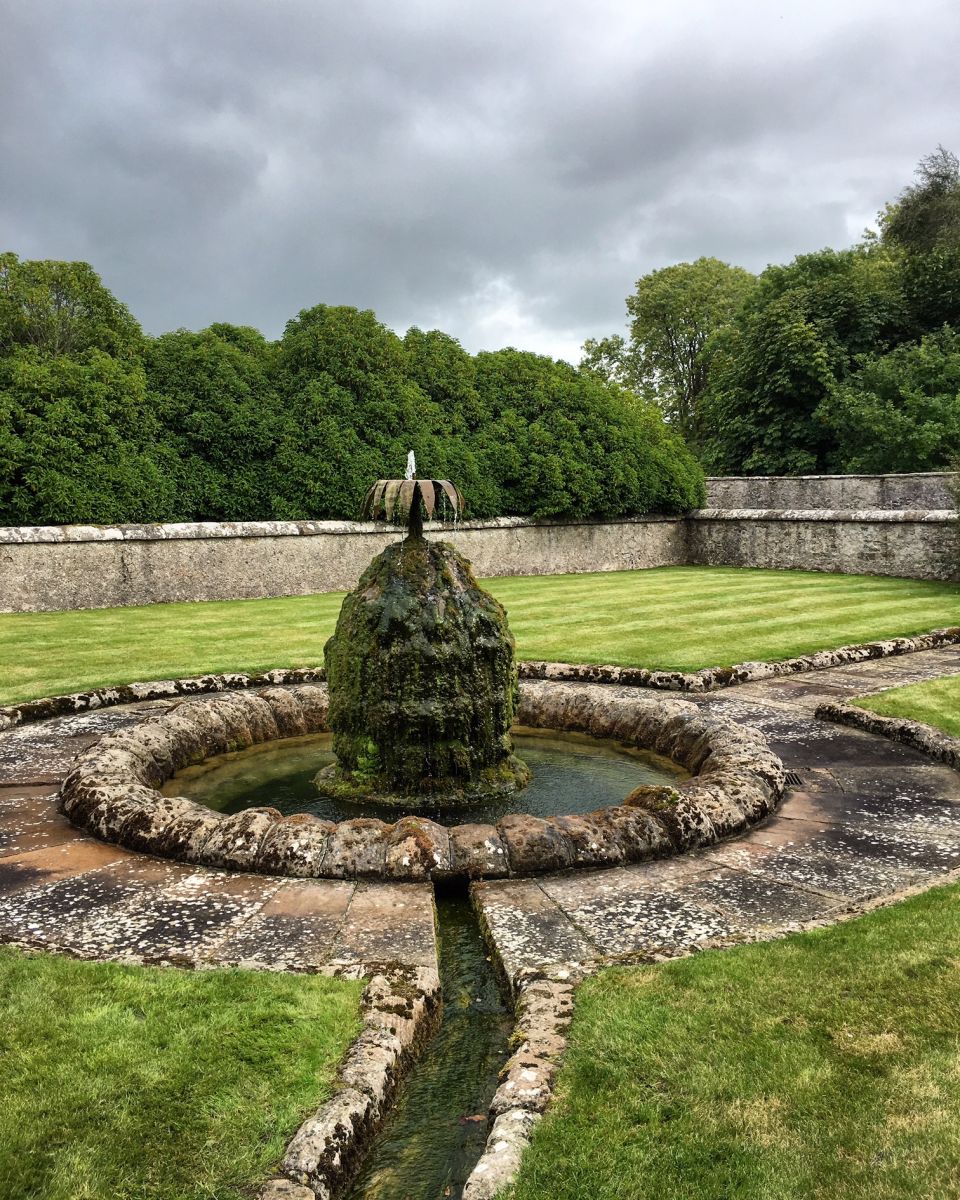 My bedroom looked on to the vast parkland and a pretty fountain. Unless it was absolutely freezing outside, the first thing I did when entering my room was to open a window. The sound of the fountain and horses clip-clopping in the distance was absolutely dreamy.
Those who read my posts know I'm a fan of breakfast-in-bed. After my necessary wake-me-up cup of coffee in bed, I managed to make it over to the fireplace.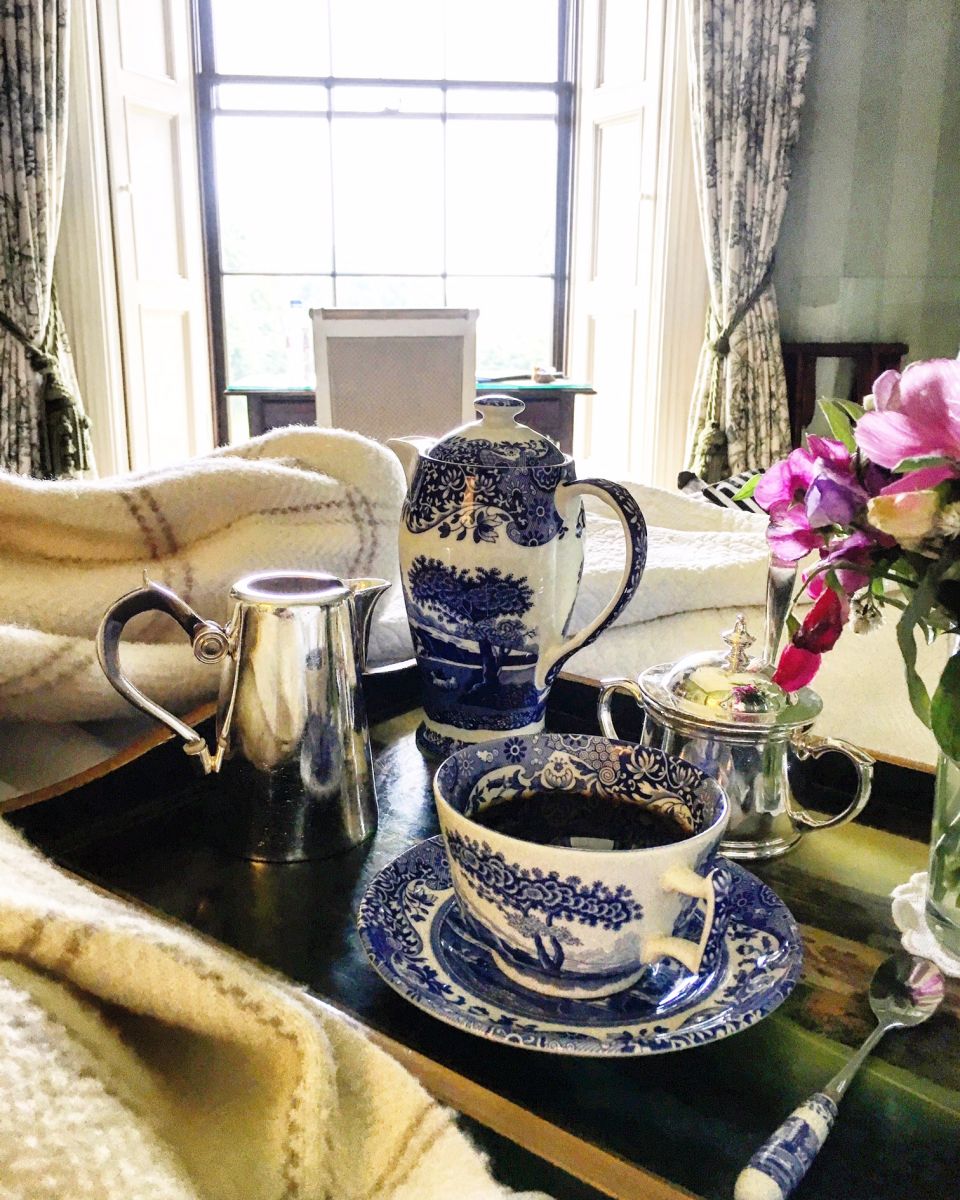 Who wouldn't jump out of bed for this!?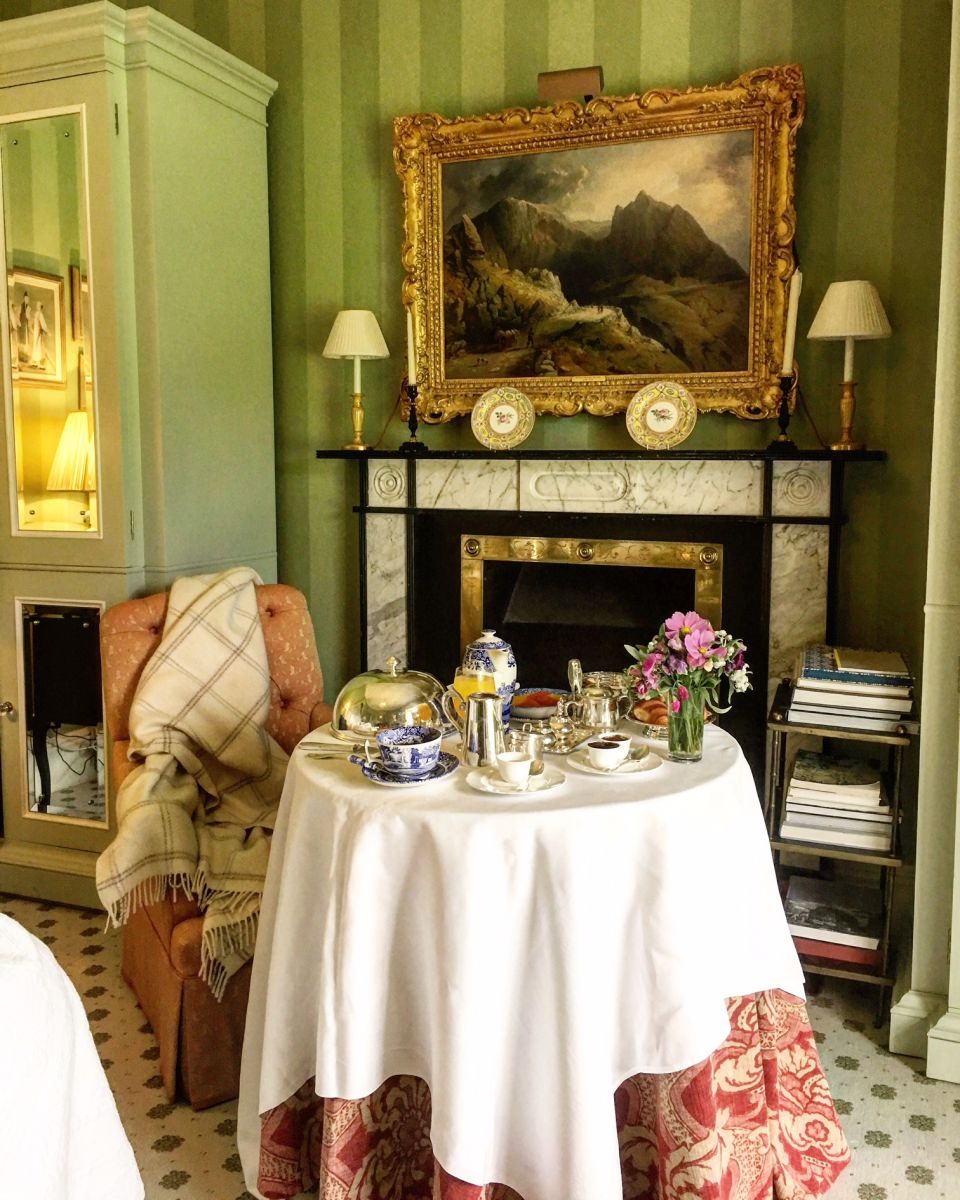 Another lovely morning turned into another lovely afternoon, with a delicious lunch in the Gold Drawing Room…
During our 48 hours at Ballyfin, Bettie and I repeatedly discussed our intention of returning – sooner rather than later. Next time, though, we'll drag with us our significant others. So start wrapping your heads around it, fellas, because there's no room here for "no"! Pretty please!!!!!!!!!
Thank you to Damien and all of his wonderful colleagues for making my stay so very, very special. Without a doubt, I'll be seeing you again!