Francis Ford Coppola's Palazzo Margherita Takes the Cake!
Sunday October 20, 2019
The wonderful thing about the fall is that you get to reminisce about the summer! Since the memories are still fresh, it's easy to compose a little account of my summertime fun. It also motivates and inspires me to start planning for next year's adventures. Yeah yeah!
One of my favourite times to travel during the year is September. There are many benefits to traveling late in the summer: you lengthen the already short season, and the crowds have significantly diminished – giving you the luxury of a little more space.
If you've been reading my recent posts, you'll know that last month I visited Venice, Florence and Rome. There was another destination in Italy that I visited: Bernalda, a sweet little town in the Basilicata region. It was my second visit to the area and I will lay the blame on Palazzo Margherita!
Francis Ford Coppola's Palazzo Margherita takes the cake… especially when you get to spend three nights staying in the great man's own bedroom! (But with my great man not THE great man – just to be clear!)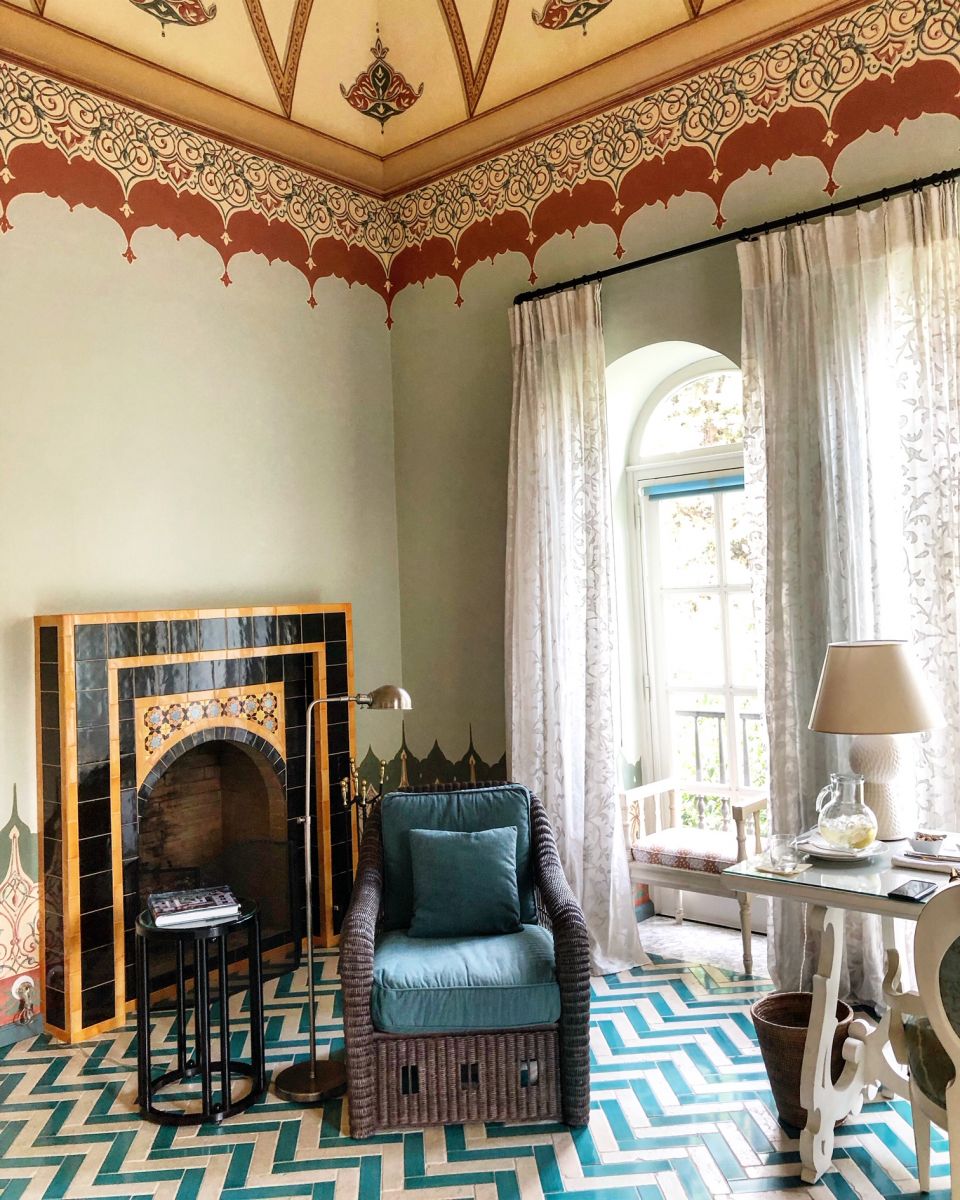 This floor!!
Palazzo Margherita is a beautiful and intimate nine-room villa owned by the famed film director. He bought the house to share with his family, but also to share with others like me and you. He wants all of his guests to feel right at home during their stay. Bravo to all the wonderful personnel, because that is exactly how I felt!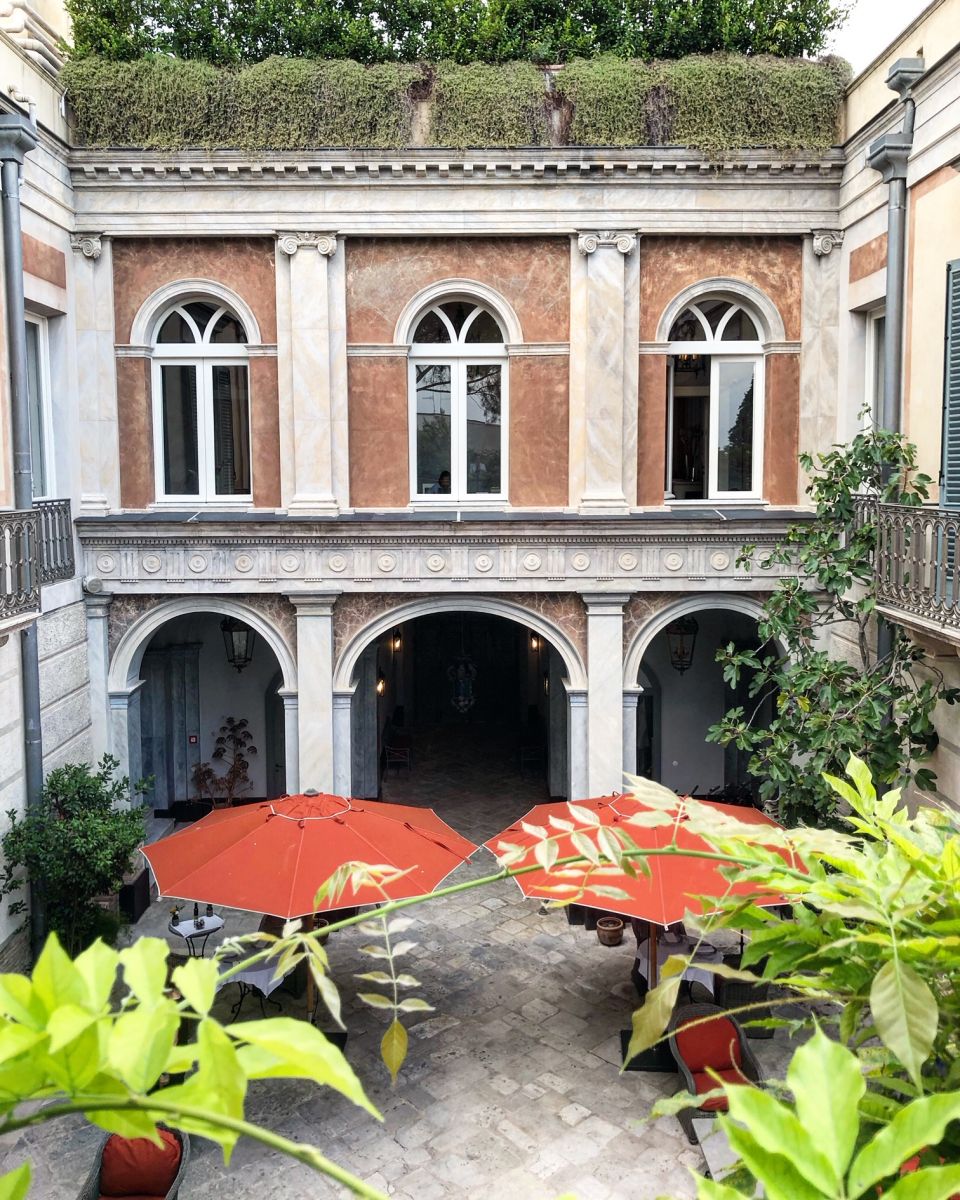 A one-night stay is not enough. You need at least two nights, if not three, giving you two full days. One to spend by the glorious pool at the hotel, and the other to explore the surrounding area.
The day that we managed to tear ourselves away from the hotel was a busy one. We spent some time at the local beach in the late morning and visited Arabello and Locorotondo in the afternoon.
Arabello is a beautiful town known for its unique trullo houses. However, the charming village of Locorontondo was my favourite of the two. Its winding alleys are full of white buildings with colourful, flowered balconies. Every corner I turned upstaged the one before, in what seemed like an endless tour of perfection. Breathtaking!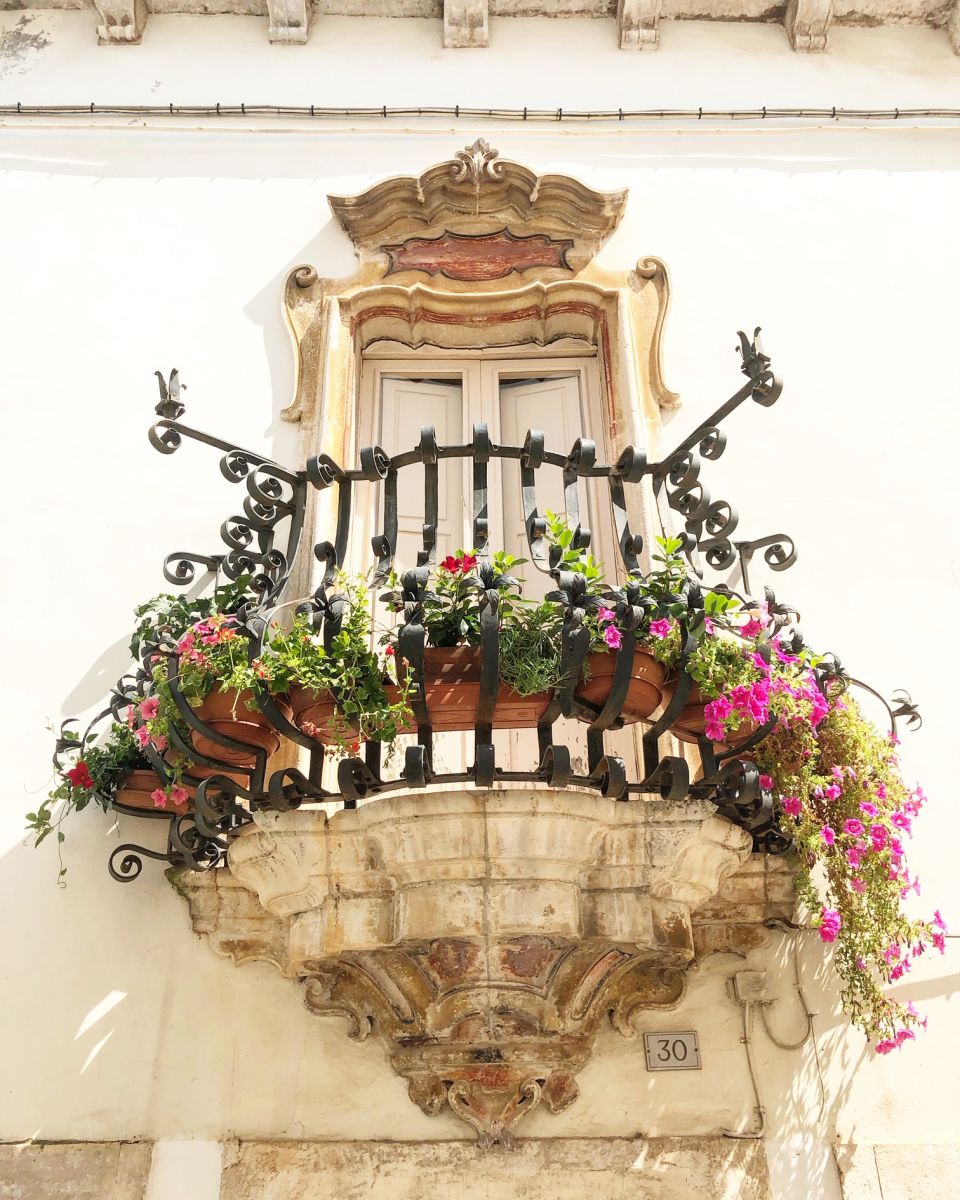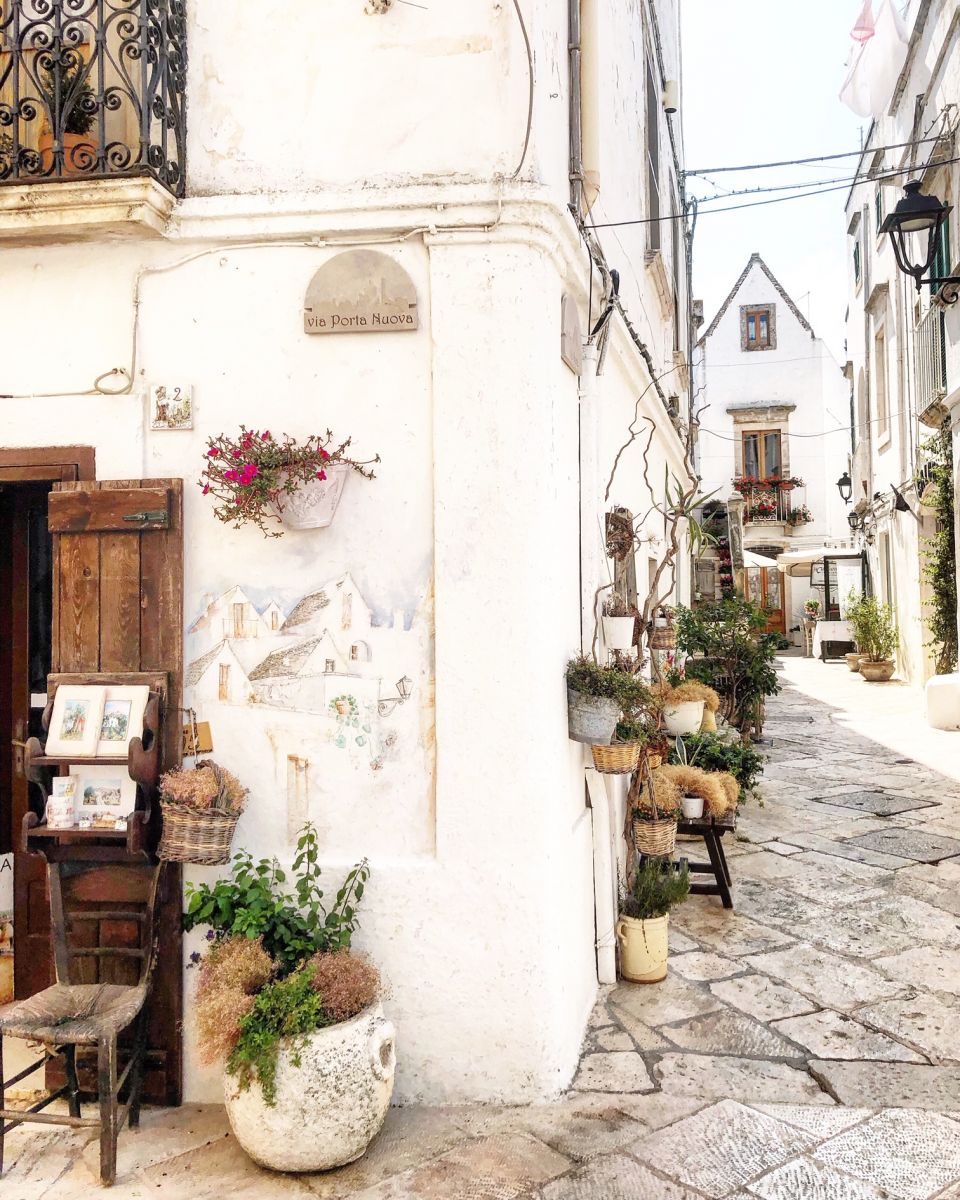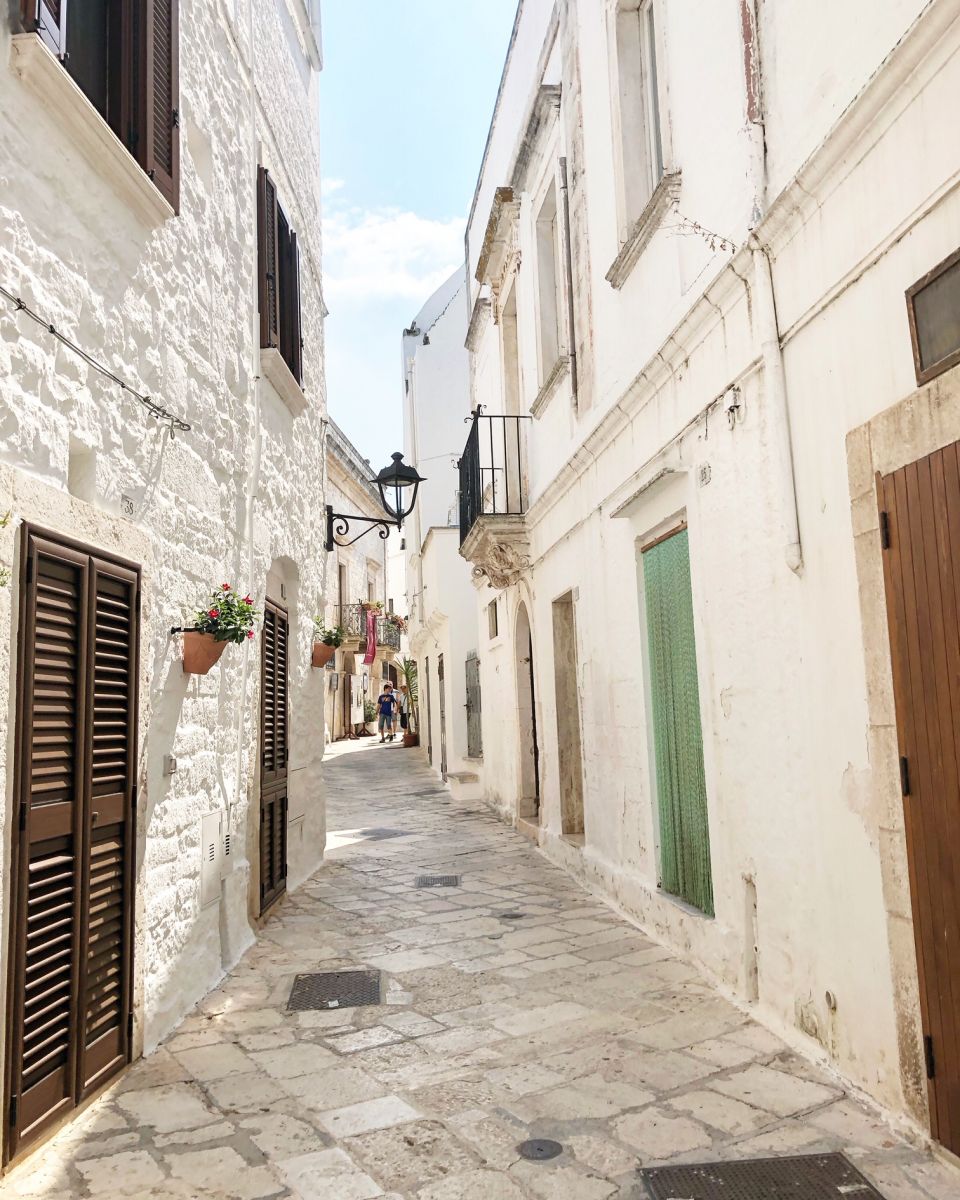 Evenings at Palazzo Margherita can be filled by taking a pasta cooking lesson, baking your own pizza or enjoying an aperitivo. You can take your drink at the charming little pool bar or at my personal favourite, the family bar. You can also choose a movie from Francis Ford Coppola's list of favourites and watch it in the private screening room, or dine on the magical moonlit terrace.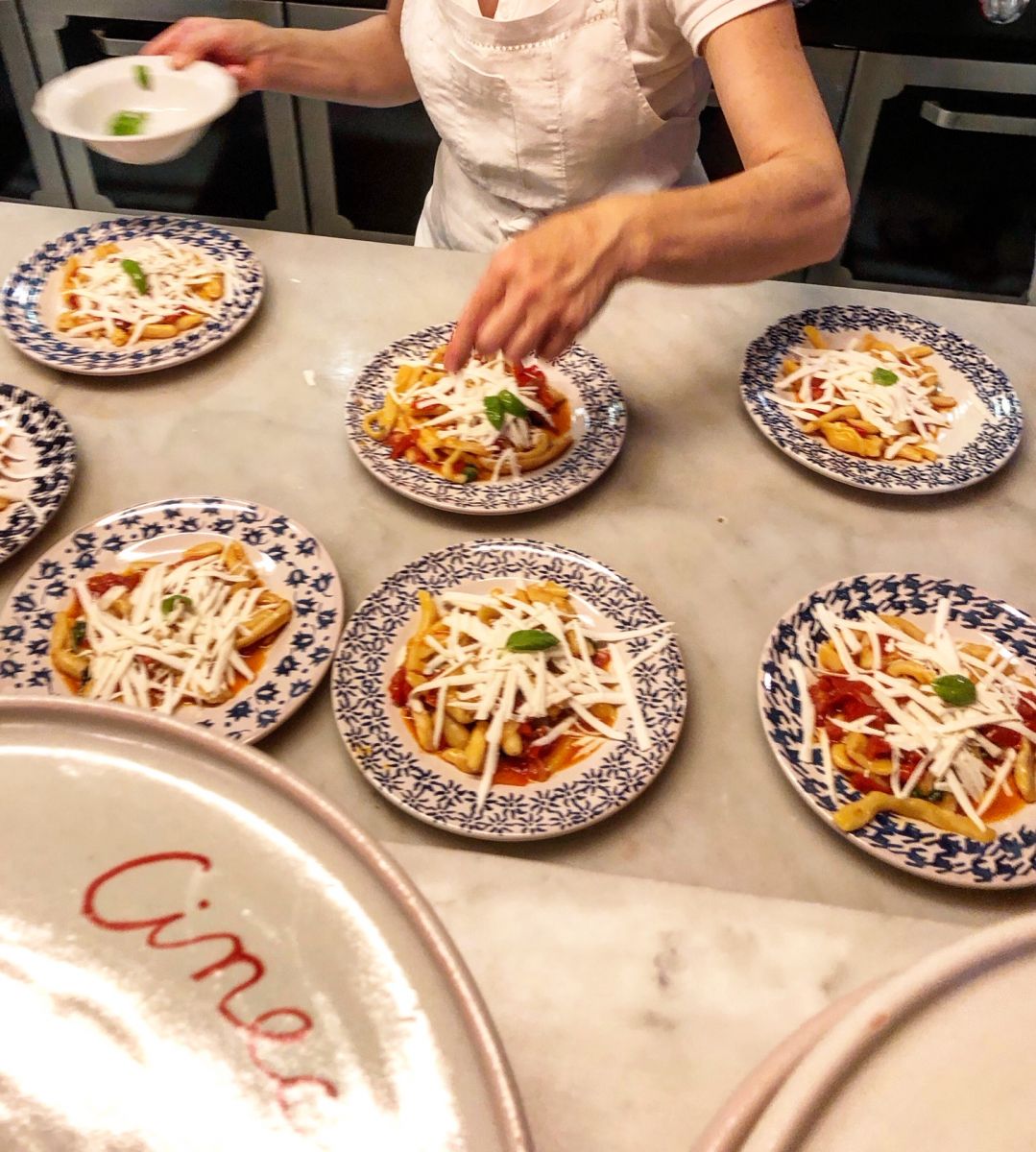 My evenings back at the hotel began with soaking in a Santa Maria Novella bubble bath! What is Santa Maria Novella? It's one of the world's oldest pharmacies, and their bath products are absolutely heavenly! Click here for the deets.
One evening, after my glorious bath time, my husband and I met up with friends at the family bar.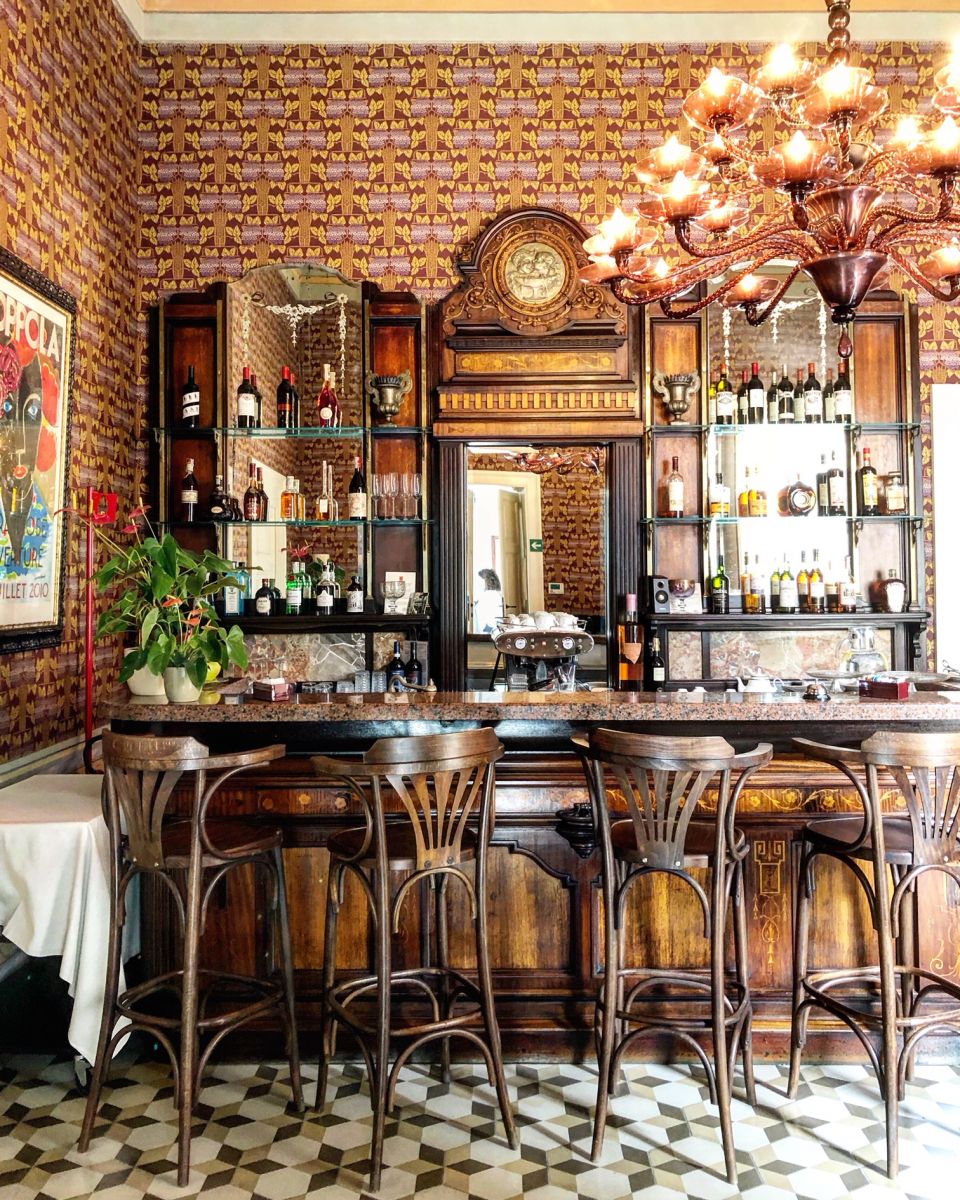 The evening continued back at our suite for one of the most amazing in-room dining experiences I have ever had! You see, Mr. Coppola's suite has this wonderful little private terrace that looks out over the property...
... and on this terrace, our candlelit dinner for four was one of my favourite moments on our entire trip. It is ALL about the experience! And that, my friends, is why I am such a sucker for a spectacular hotel.
Thank you, Mr. Coppola, for opening up and sharing your beautiful home.
I wasn't sad to check out of Palazzo Margherita, because I know that one day I will be back!