If you don't feel like spending your life savings on one night in a "luxurious" hotel then I recommend one of these dreamy hotels. Just shy of the insanely expensive, you can still experience ultra chic and high quality without having to spend 600 Euros a night!
In this section...
Hôtel de Vendôme
This small, yet elegant, boutique hotel is located in central Paris on Place Vendôme, two blocks from the pretty Tuileries Garden and walking distance to just about everything you will want to see while in Paris.
Luxurious rooms, beautiful bathrooms, a fine lounge: this little known treasure is a perfect place for a romantic weekend getaway. When inside, you would never know the hotel is located on one of the busiest corners in Paris.
And, of course, I cannot help but adore this hotel considering that my dear husband proposed during our stay.
The service was exceptional overall, as I specifically recall the bell boy running after us as we pulled away in our taxi at the end of our stay "Monsieur, Madame!" I had forgotten our passports in the safe! Ahhh!
Le Meurice
Ultra chic, and defines elegance to every degree!
Facing the Tuileries garden, Le Meurice sits proud. Any hotel situated close to the Tuileries garden will automatically be a favorite of mine, but on top of the location this hotel has a real wow factor outside and in. You are hit with opulence the minute you walk through the front doors.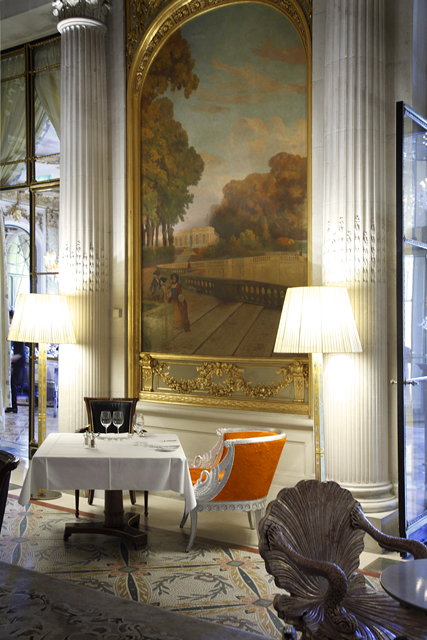 After visiting Le Meurice for an afternoon tea and another time for a refresher in the lobby bar after a day of shopping, I added this spot on my Must Stay list.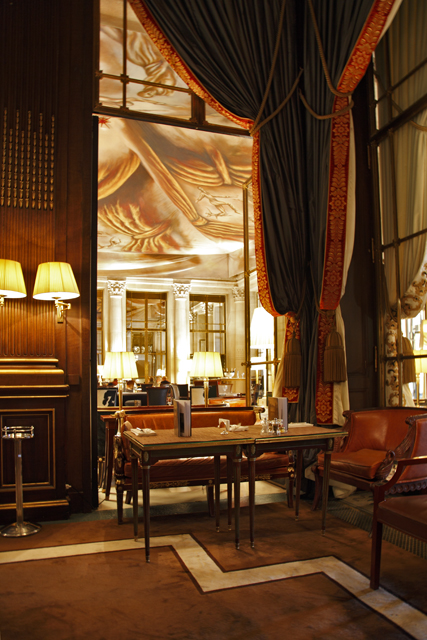 It truly is a beautiful place. I cannot say enough about it. The entire package is impressive; the room, the staff, the food: all was splendid!
Pavillon de la Reine
Serenity and finesse describes this hotel best. Nicely tucked away in a charming courtyard off of the glorious Place des Vosges sits Pavillon de la Reine. Pure bliss!
Ever since I laid my eyes on this hotel I had wanted to experience it, and I did just that on my last trip.
The mood of the hotel is quiet and peaceful, almost spa-like. In fact there is a spa and the calm from there spreads throughout the entire hotel; it's a perfect place to rest after a busy day out on the streets of Paris.
The lobby consists of two comfortable lounges where you can help yourself to cold drinks, a glass of wine or even a fine Cognac. Though this service is not included in your room rate, the availability and help-your-self concept is a very nice touch.
Staying in the Marais district has many advantages. The shopping and restaurants are fantastic but you are also surrounded by cobblestoned narrow streets, architecture and landscape that have hardly been altered for hundreds of years. An intriguing part of Paris indeed!
Tiara Château Hotel Mont Royal Chantilly
On our way home we were looking for an alternative to an airport hotel. I've stayed at the Sheraton before and it's expensive for what you get. I appreciate the convenience; however, when having to spend 24 hours in a hotel prior to a flight, the Sheraton wasn't the place I wanted to be. After a bit of googling I discovered Château Hotel Mont Royal in Chantilly. It's breathtakingly beautiful, situated in the middle of a forest, located only fifteen minutes from Charles de Gaulle airport and less expensive than the surrounding hotels!
We booked a standard room, which was quite comfortable, roomy and had an amazing view of the forest. Our last evening was spent sitting in the lounge sipping wine by the fire. The buffet breakfast the next morning was not only delicious but served in the gorgeous old ballroom.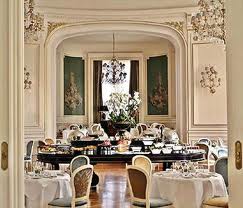 All in all, it was perfect. Château Hotel Mont Royal is now my official airport hotel!
Location
&

Address Details

Route de Plailly 60520 La Chapelle en Serval | Google Maps
Les Etangs de Corot
Les Etangs de Corot is located in Ville-d'Avray, a small town 15 minutes from Paris and only five minutes from Versailles. The Parisians love and frequent the hotel because of its location. It gives you the feel of a weekend in the country yet you are still so close to home.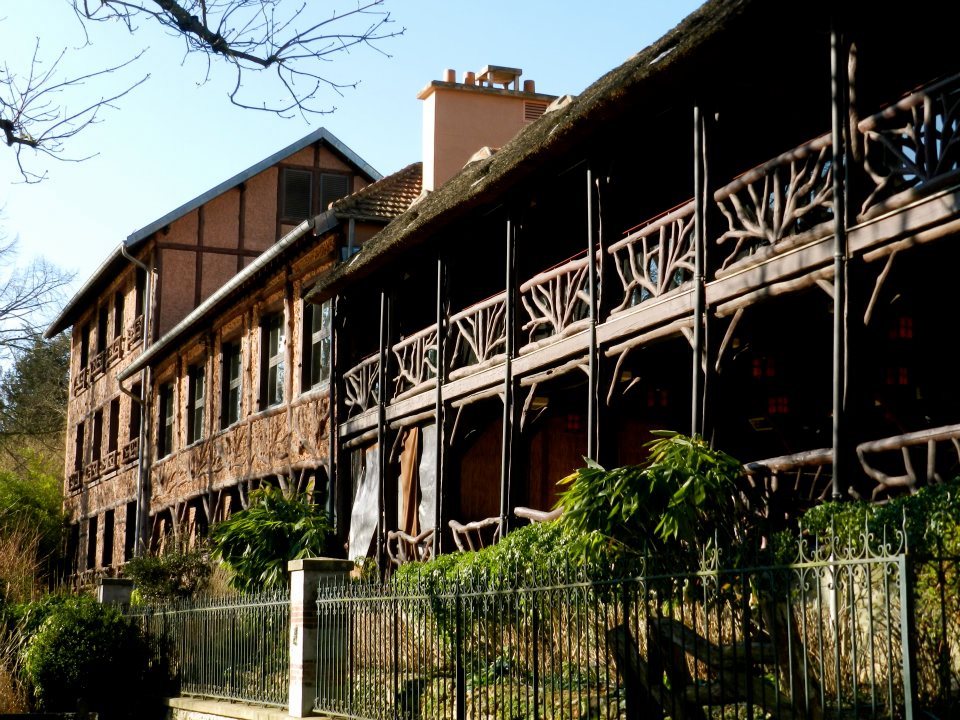 The lobby is beautiful, comfortable, inviting and warm. I loved it straight away!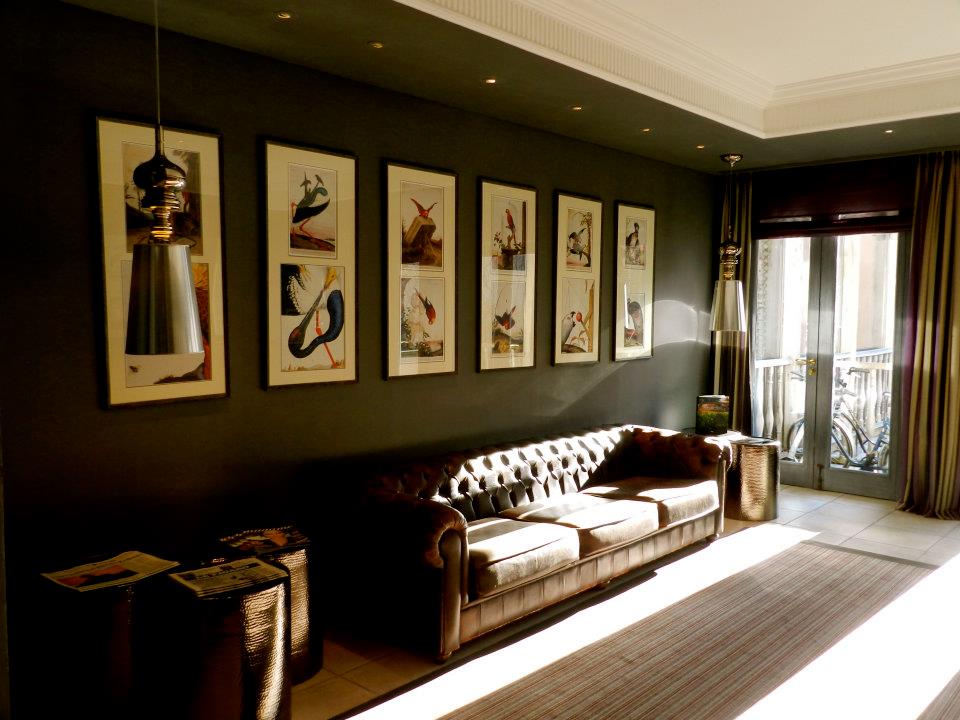 The sunlit corridors lined with bottles and little nooks here and there holding furniture, old desks, mirrors and bookcases are wonderful.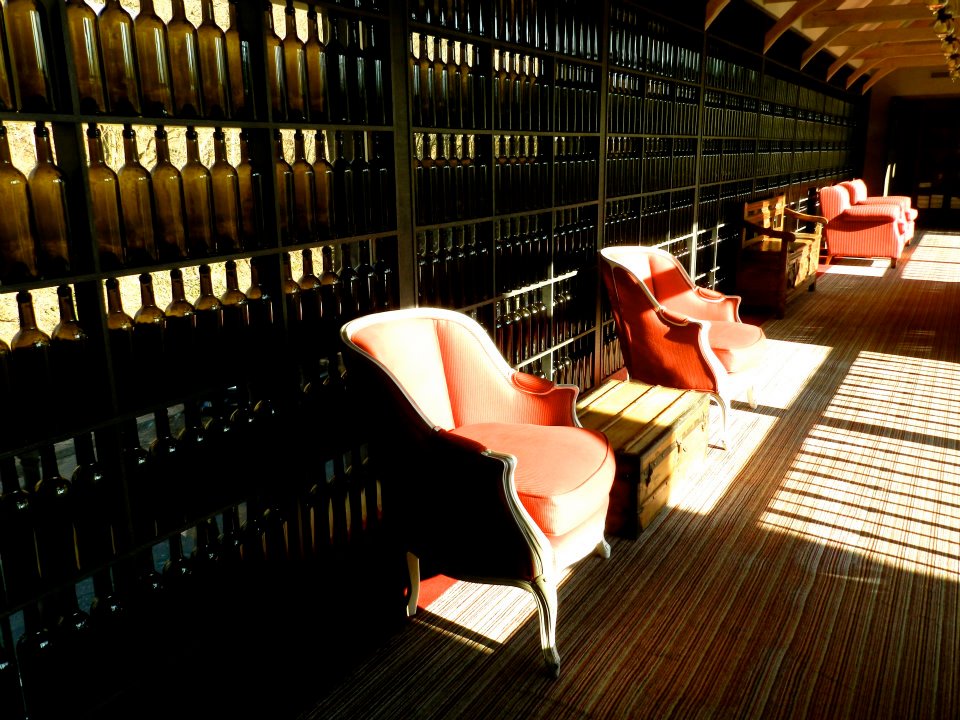 As it's known for its Vinothérapie spa which offers vine and grape-based treatments, there was no question: I had to participate. My choice was a Merlot Friction Scrub and the Caudalie massage. Both were fantastic!
My friend and I dined on lamb, Bavaria beef sirloin and a mouth-watering pumpkin puff with basil and goat cheese in Le Café des Artistes. With their house wine being Smith Haut Lafitte, we didn't have to look twice through the drink menu. And for desert, who could resist the poached pear and apple tart?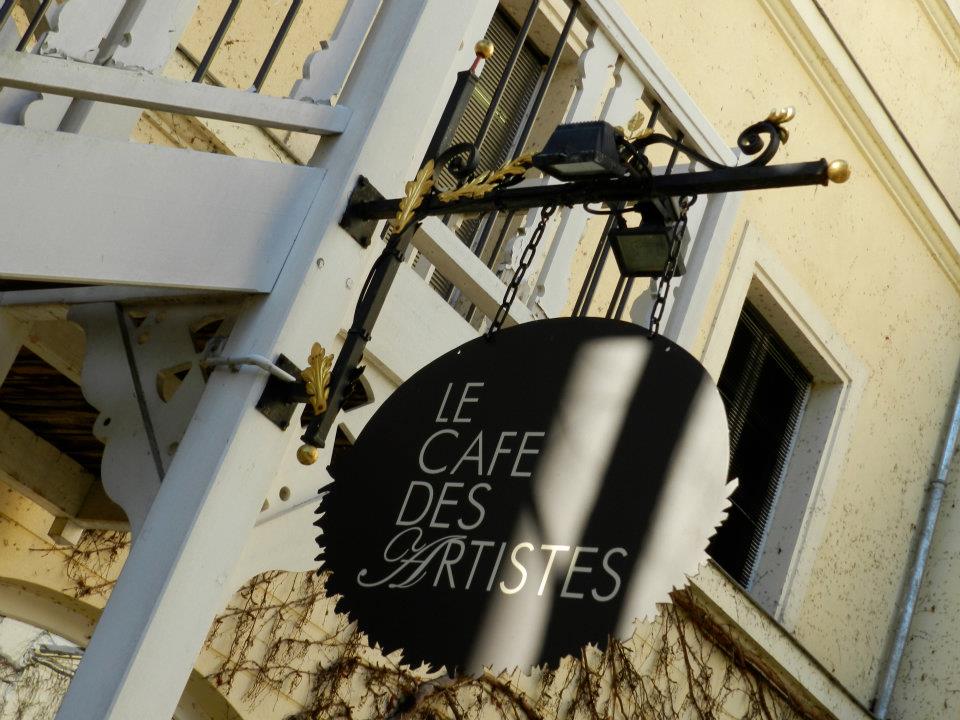 Les Etangs de Corot is a magnificent spot and I hope to return over and over.
L'Hotel
It was so exciting checking in to the very desirable L'Hotel – the previous home of Oscar Wilde! He died in this hotel and as I entered I couldn't help but remember one of his famous last quotes: "My wallpaper and I are fighting a duel to the death. One or other of us has got to go".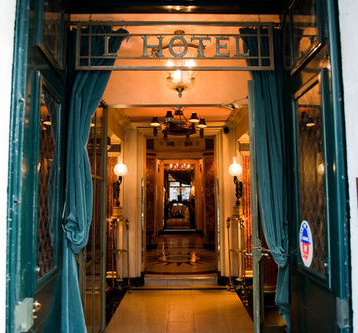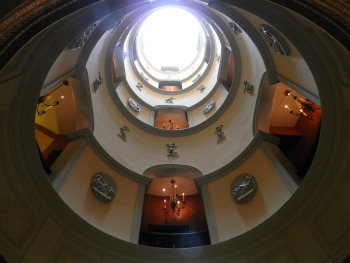 From the moment I was greeted by the purple velvet suited staff, in honor of Mr. Wilde no doubt, I was hooked.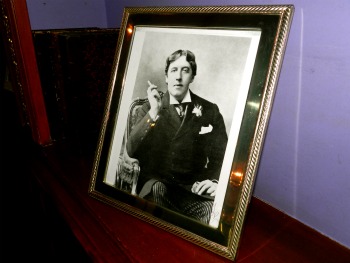 The hotel oozes charm and offers an incredibly calming ambiance. My room was full of character and, for lack of a better word, adorable. The lovely scent of their Green & Spring beauty products sealed the deal – another winner!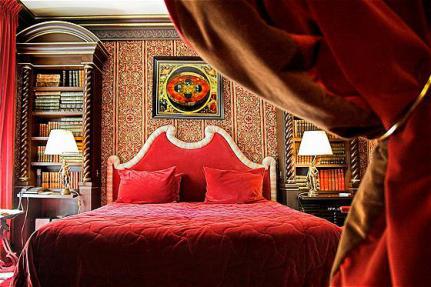 L'Hotel is located on a quiet, pretty street only steps away from Boulevard Saint-Germain, and one of my favourite lunch spots, Les Deux Magots.
The evening consisted of aperitifs with friends in L'Hotel's intimate lounge and dinner in the lavish dining room. "Please don't hate me for ordering well-done Pigeon," I begged my Parisian friends. I cannot possibly eat it raw! Every dish was a work of edible art and the precious mini-desserts topped it off.


As another perfect day was coming to an end, my eyes were starting to become heavy and I looked forward to retiring to my dreamy little room. It was now pouring with rain and with my windows wide open I took great pleasure in the sounds of the city as I lay there at L'Hotel, reflecting on another amazing time in Paris.