My Kind of Town
Sunday November 25, 2018
Chicago has many nicknames, with the most popular one being the "Windy City."
I looked up the other nicknames, and it took me two seconds to choose my favourite – "My Kind of Town". It is exactly how I feel about Chicago!
There were two reasons why I returned just a few weeks ago: the first was to reconnect and snuggle up with the Peninsula Bear…
… and the second was to try a doughnut from the Doughnut Vault. Yup! A doughnut and The Peninsula Chicago were enough to lure me back, not that there aren't a hundred other reasons why you would want to visit Chicago.
I think the desire to try one of these famous doughnuts became even stronger when we arrived at the Doughnut Vault last summer, and they had run out! Argh!!!
We left the hotel early in the morning to line up for a doughnut, because this is what you have to do to get one. Ugh.
While in line my husband and I decided which doughnut each of us would get, because they are quite large and we were definitely only getting one each. But then we thought, we should get three so we can at least taste three different kinds. After a few minutes I started to think, well I don't really want to give up half of a doughnut – what if it's really, really good?
We left with four!
No, we didn't finish them all and yes, it was worth the trip! Yummmmmmmmmmy!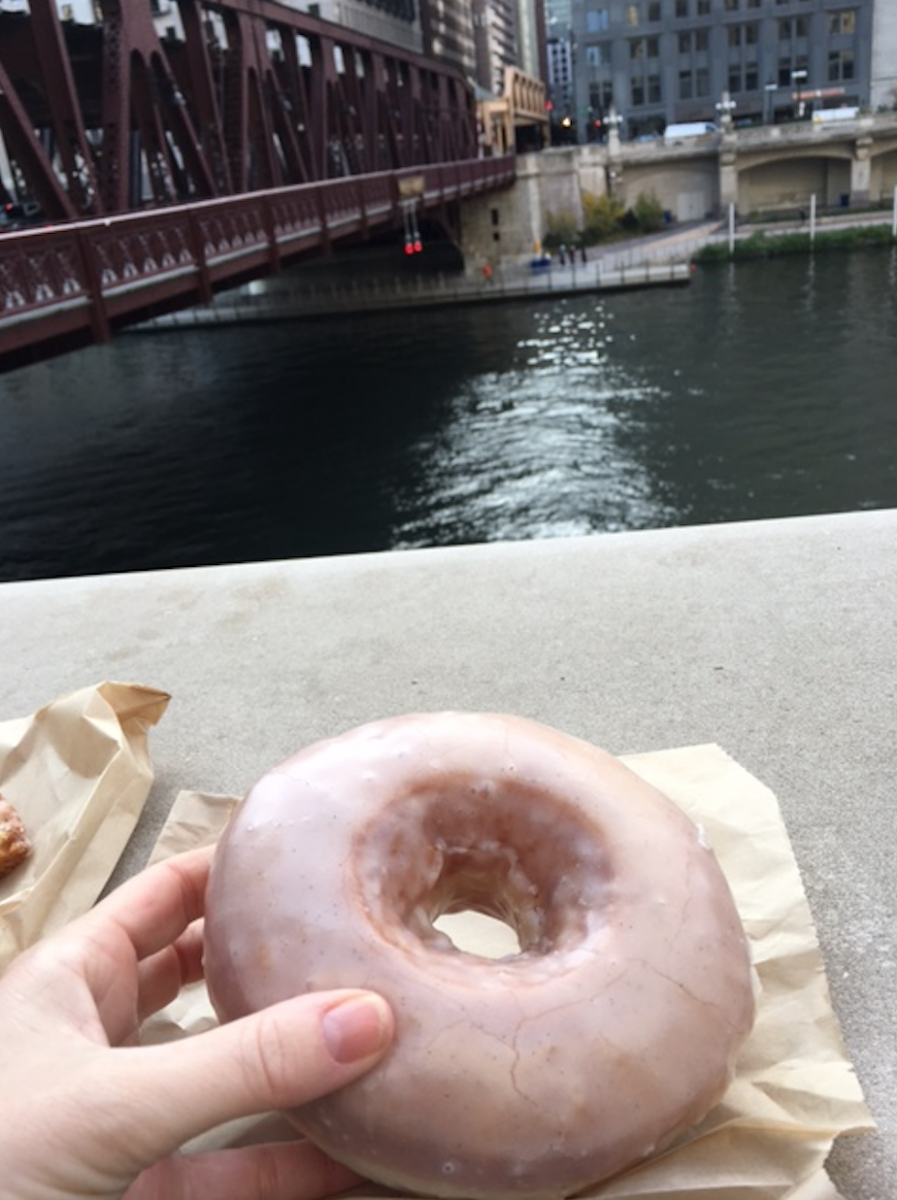 If you are in Chicago during the warmer months, I highly recommend the river tour. It really is the best way to see so many of the city's architectural gems. Since it was a little cooler on this last trip we spent most of our time wandering the streets and getting to know a few of the neighbourhoods such as the Old Town, Wicker Park and Bucktown.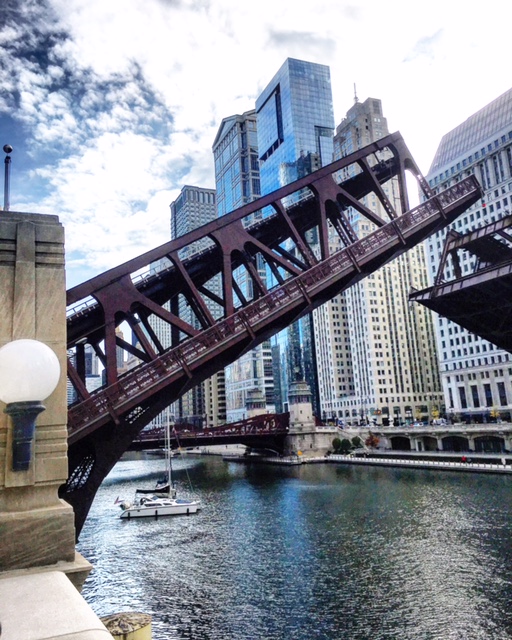 The Millennium Park is a must-see, especially with the fall colours.
While we weren't strutting the streets we were enjoying the elegant Peninsula Hotel.
The first day we hardly left the hotel. After our eight-hour road trip we were tired, and with such a pretty room…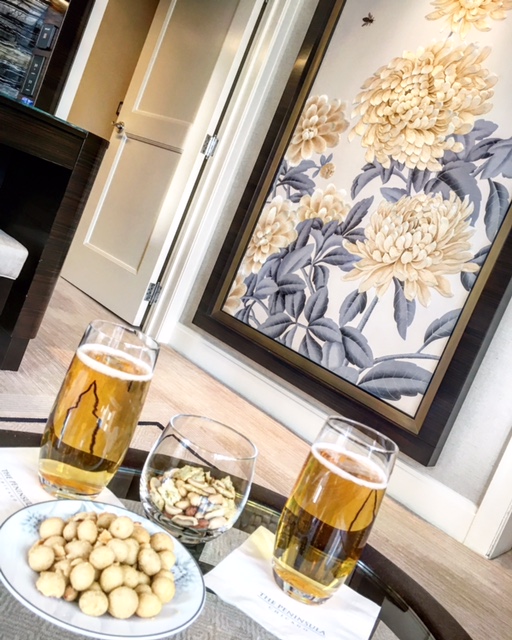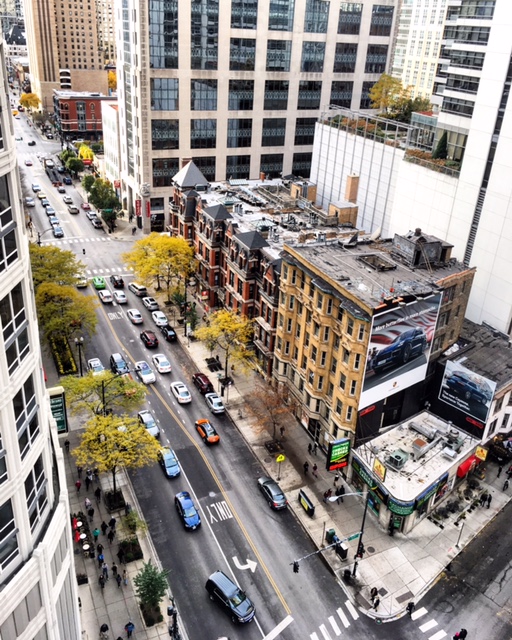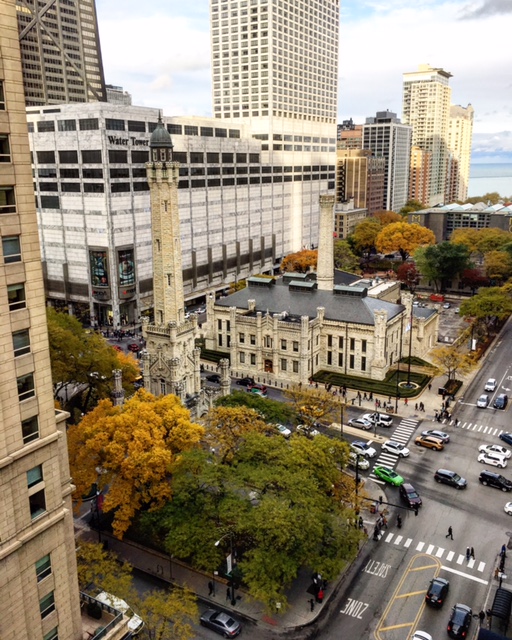 … and a restaurant with an amazing view just downstairs, we decided to stay put.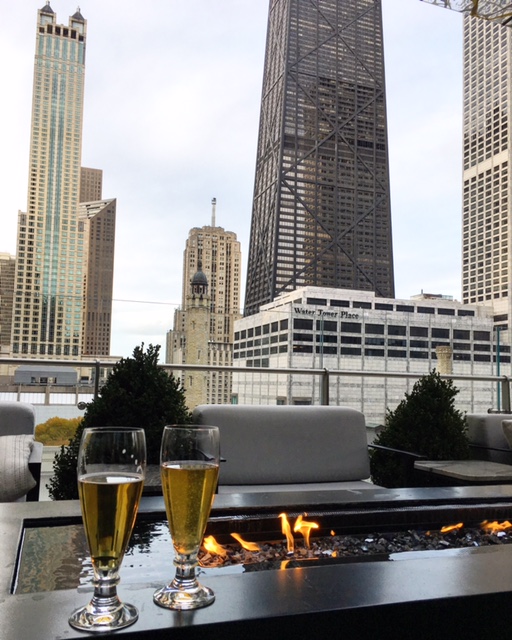 Chicago is just right. It has an incredible food scene and the street shopping is spectacular, though I have yet to hit the museums and take the The Devil in the White City tour! Have you read the book? Gasp!!!!!!! It's a goodie.
I will take on more of "My Kind of Town" the next time around… because there most certainly will be a next time!
Next up: The Christmas scene in London and Paris! Ahhhhhhhhhhhhhhhhh!!!