Italy - Part Two!
Tuesday September 26, 2017
The Four Seasons Hotel Firenze should hire a security team for those who refuse to check out – like me! (Locking yourself in your suite and hoping they won't notice doesn't actually work that well.)
But in the end, I dragged myself away from Florence, and it wasn't so bad. I was soon distracted by my excitement about where we were headed next: Basilicata!
Basilicata is in southern Italy. My first visit to the mountainous region was two summers ago, when my friends and I spent a memorable three days at a hotel in a cave, Le Grotte della Civita in Matera (and the sister hotel to Sextantio Albergo Diffuso, which I mentioned in Italy – Part One).
This time the stay was in Bernalda, a quiet hilltop town dating from the 15th century. When looking at a map of Italy, it is located at the instep of the "boot." And this town holds one of the most special hotels I have ever set foot in.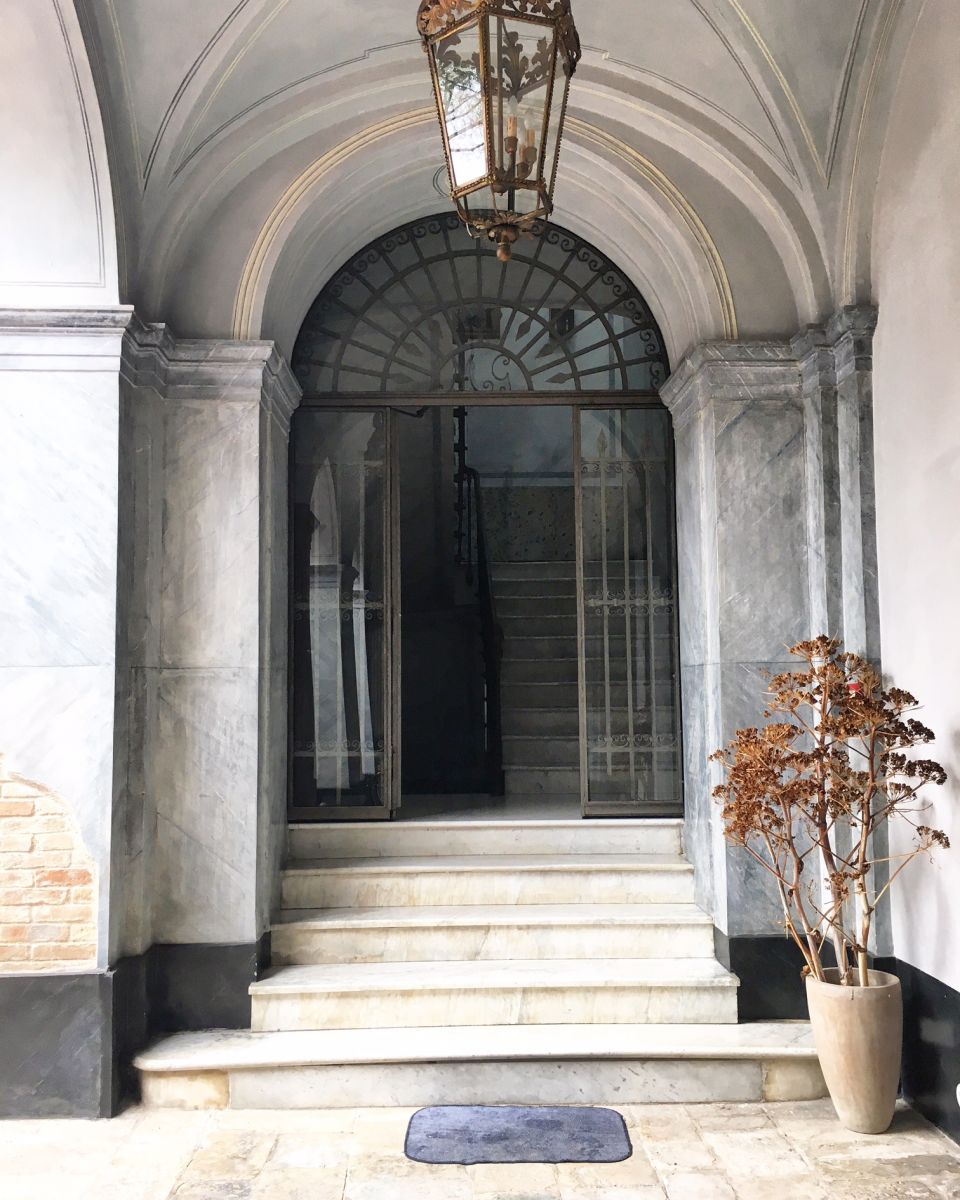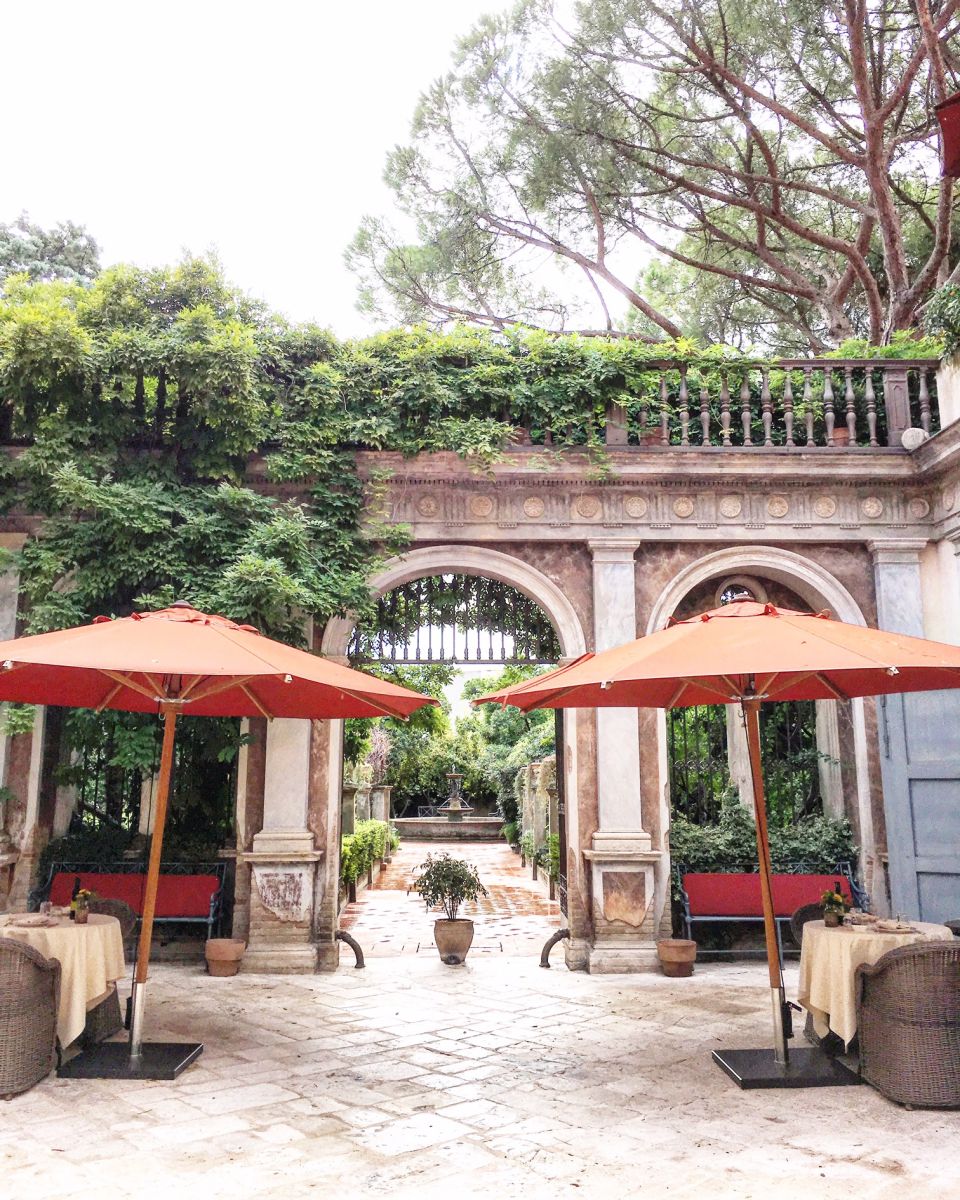 Palazzo Margherita is a beautiful and intimate nine-room villa, owned by the famed film director, Francis Ford Coppola. Walking through the lavish gardens, lounging by the luxurious pool, sleeping in our gorgeous suite, bathing with Santa Maria Novella bath products (ahhh!!), and enjoying the soft colours and elegant décor – it was almost too much to handle…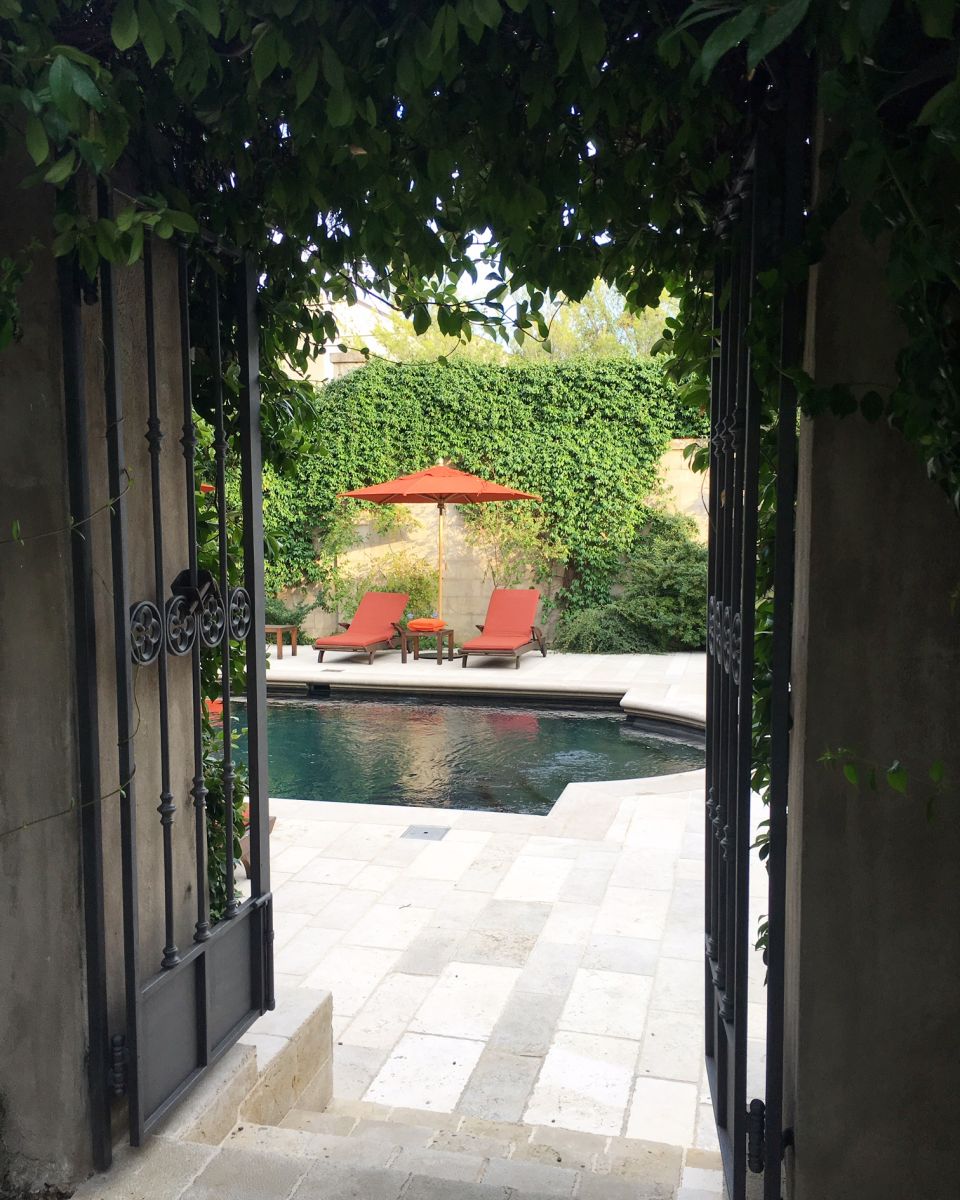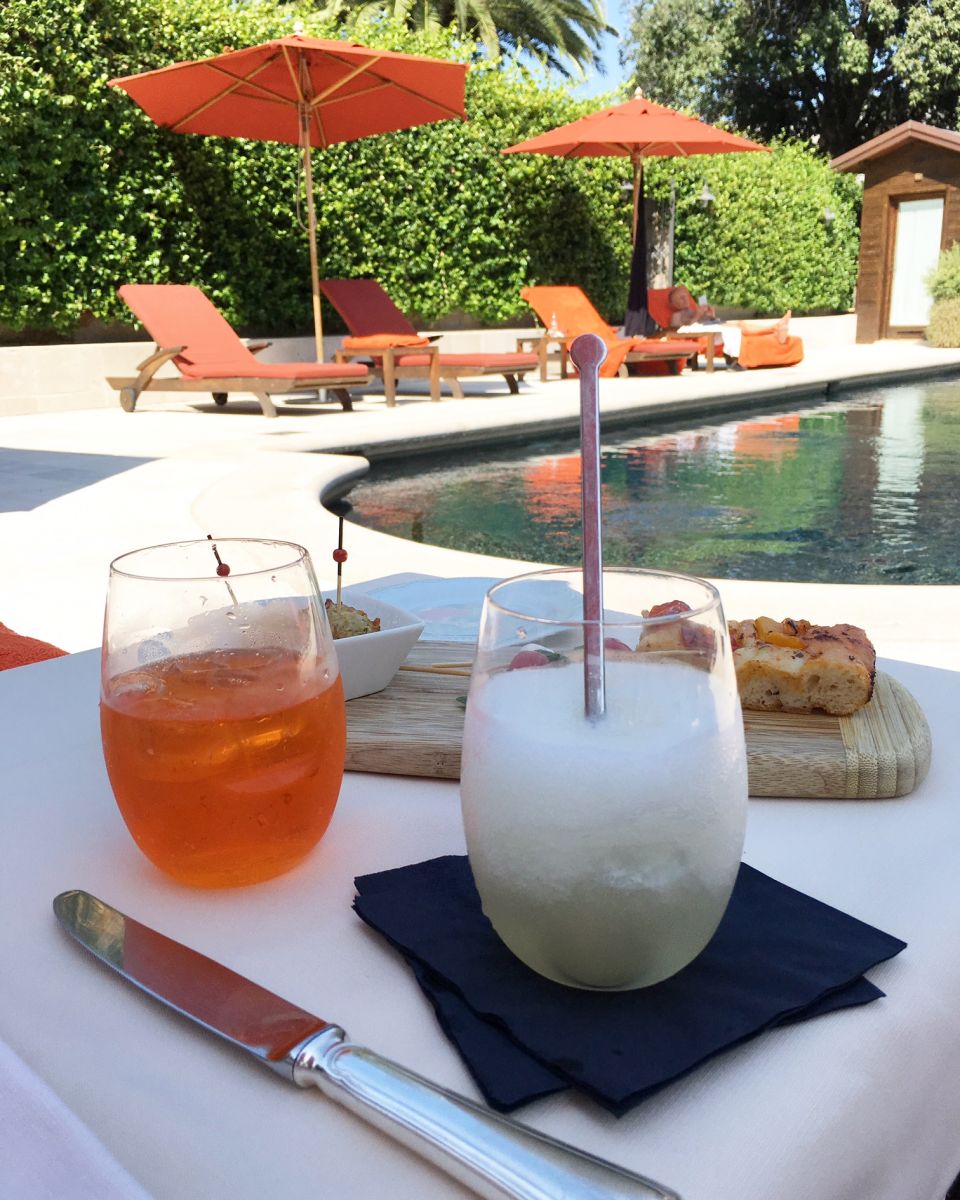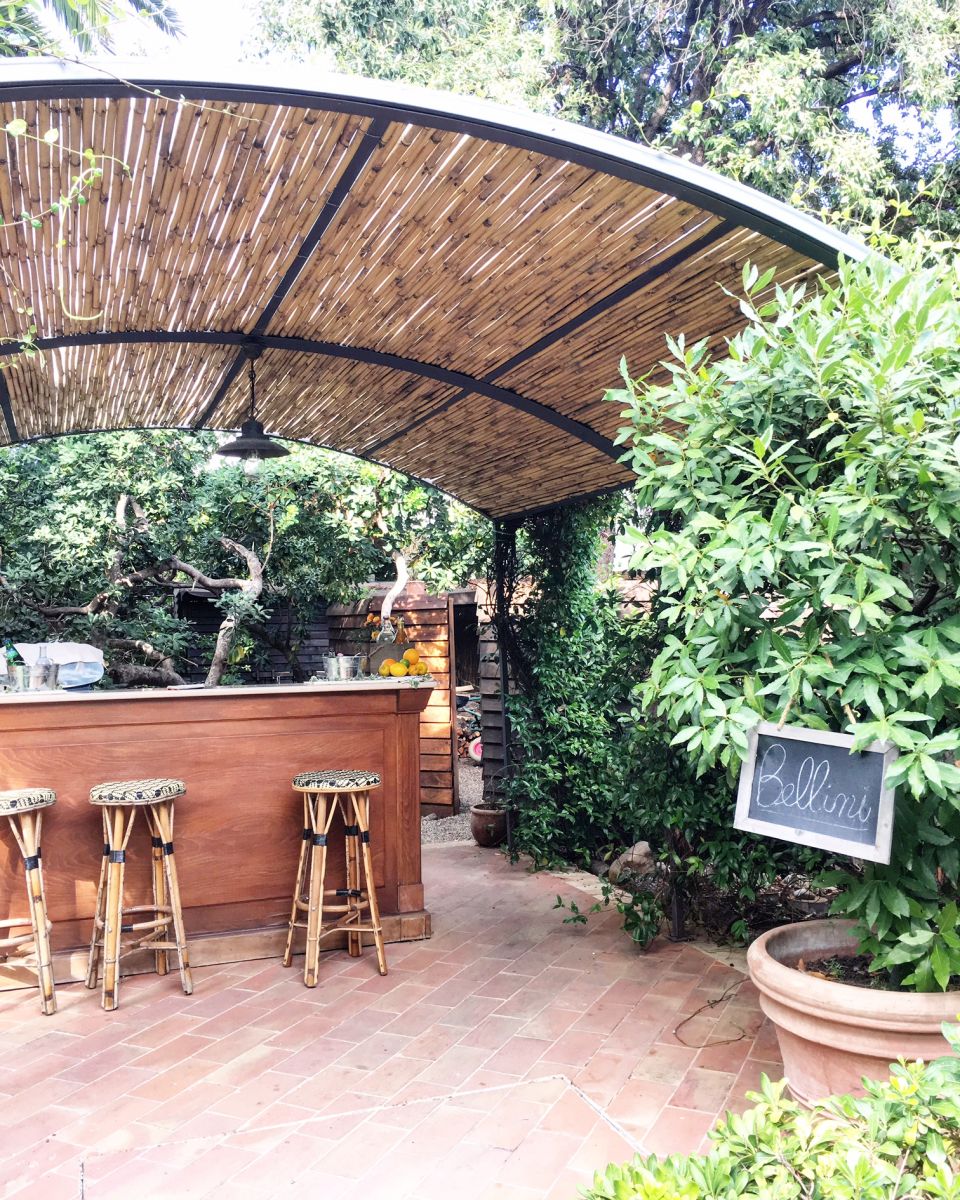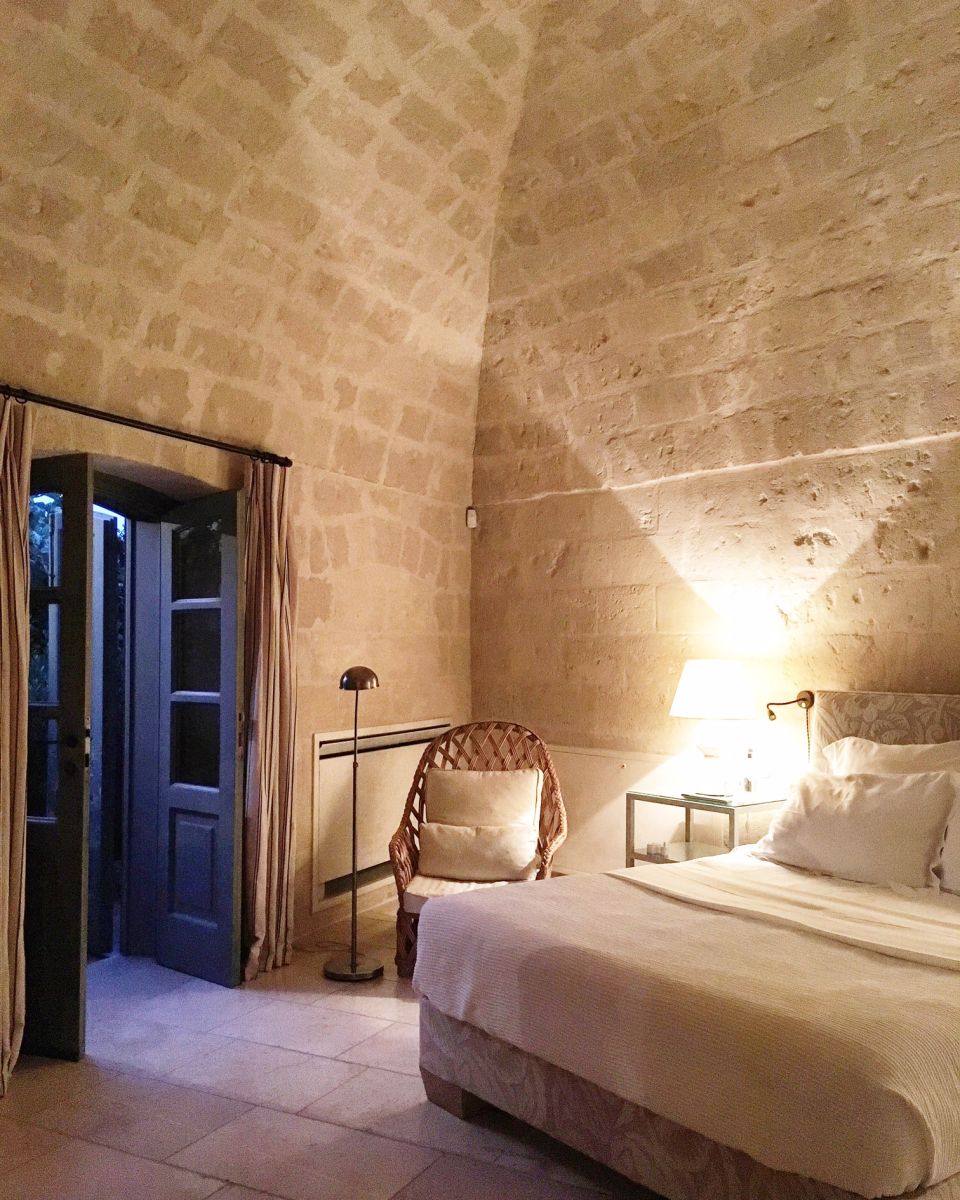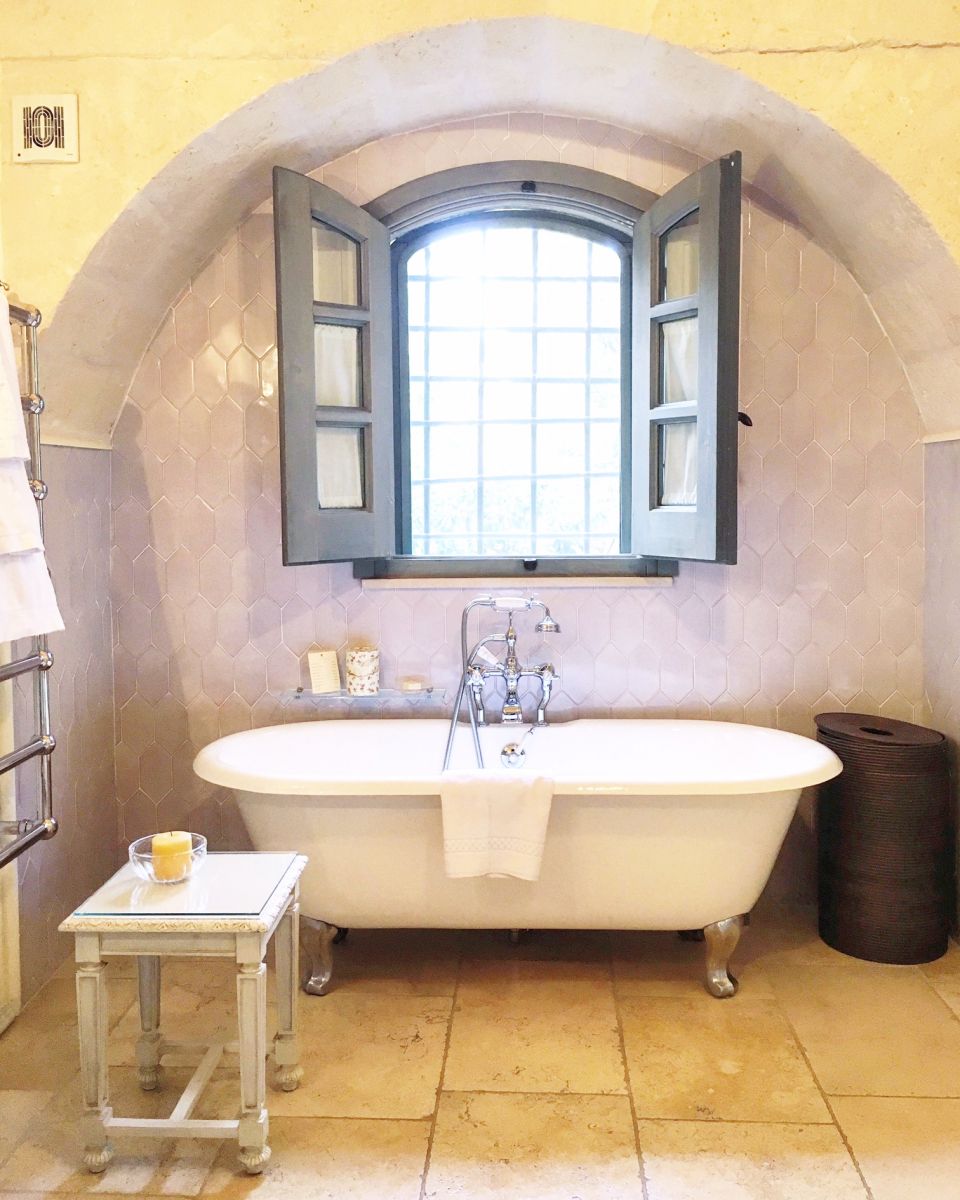 …but, what really put the entire experience over the top was our pizza-making cooking class with the pizza master himself, Mimmo. We were fascinated, and surprised, to see the work it takes to create the perfect pizza. Mimmo swore by using his five-year old yeast! Don't ask. I have no idea how to explain it. All I can say is that it was the best pizza we have ever had.
After the lesson, our steaming hot pizzas were sent up to the private screening room along with a bottle of wine. Movie night! Here you can choose a movie from Francis Ford Coppola's favourite movie list. There are 300! We chose Tucker… and there we were, just the two of us eating our pizza while watching the young, and gorgeous, Jeff Bridges and Christian Slater on the big screen. What a glorious setting. We will never ever forget this night!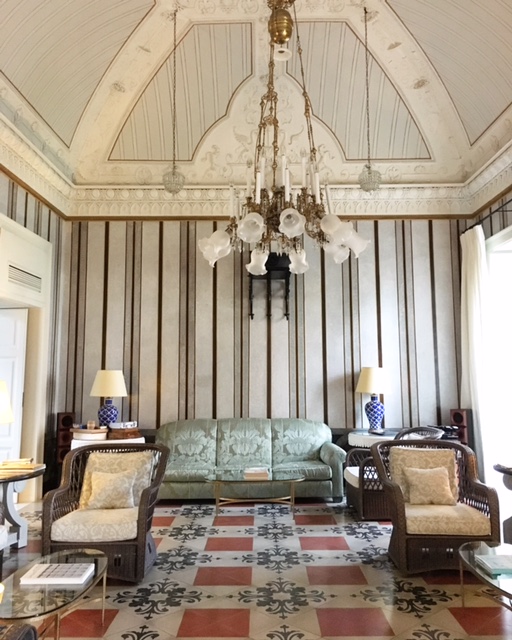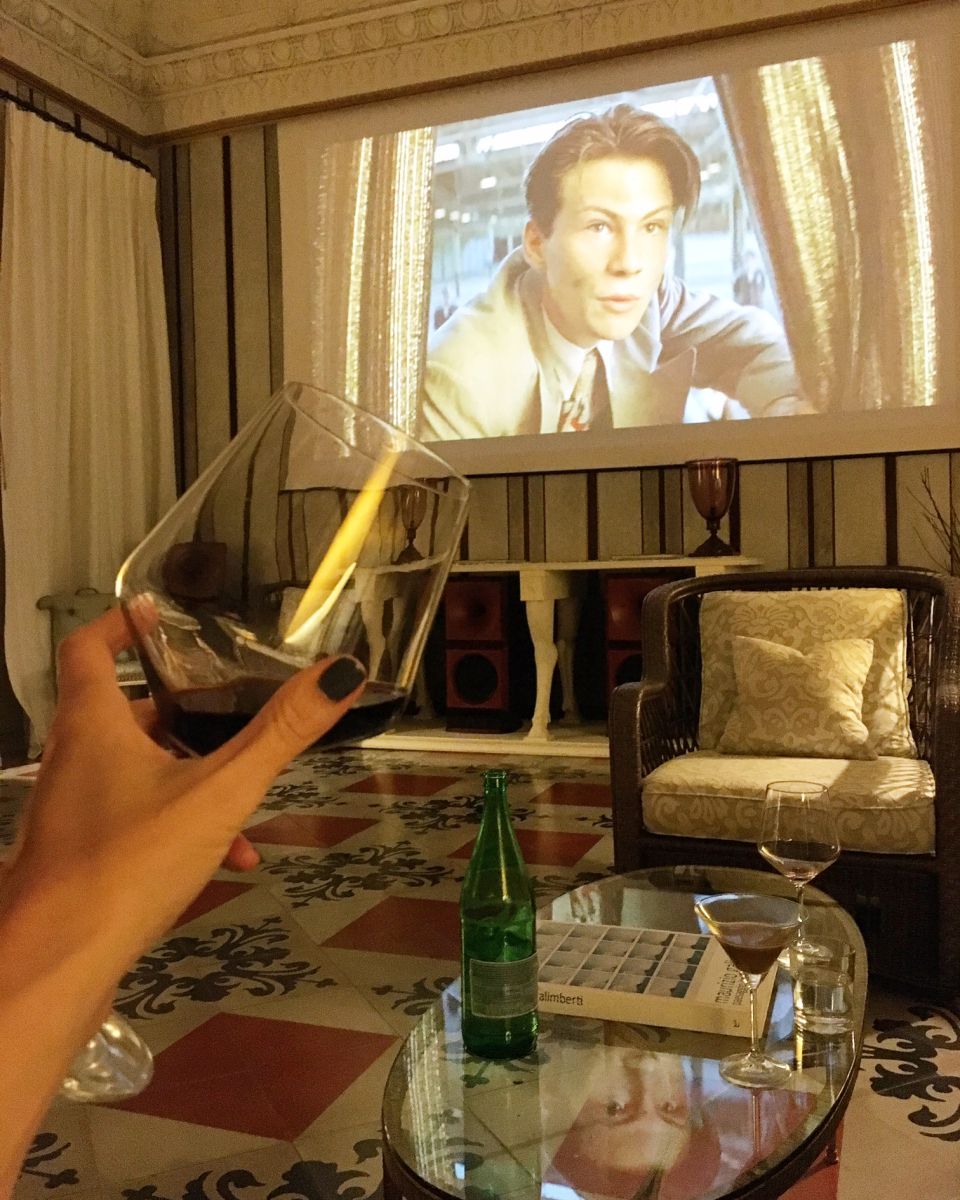 We only left the hotel once and that was to visit Craco, a medieval ghost town dating back to the 12th century. It was abandoned in the 1960's due to landslides.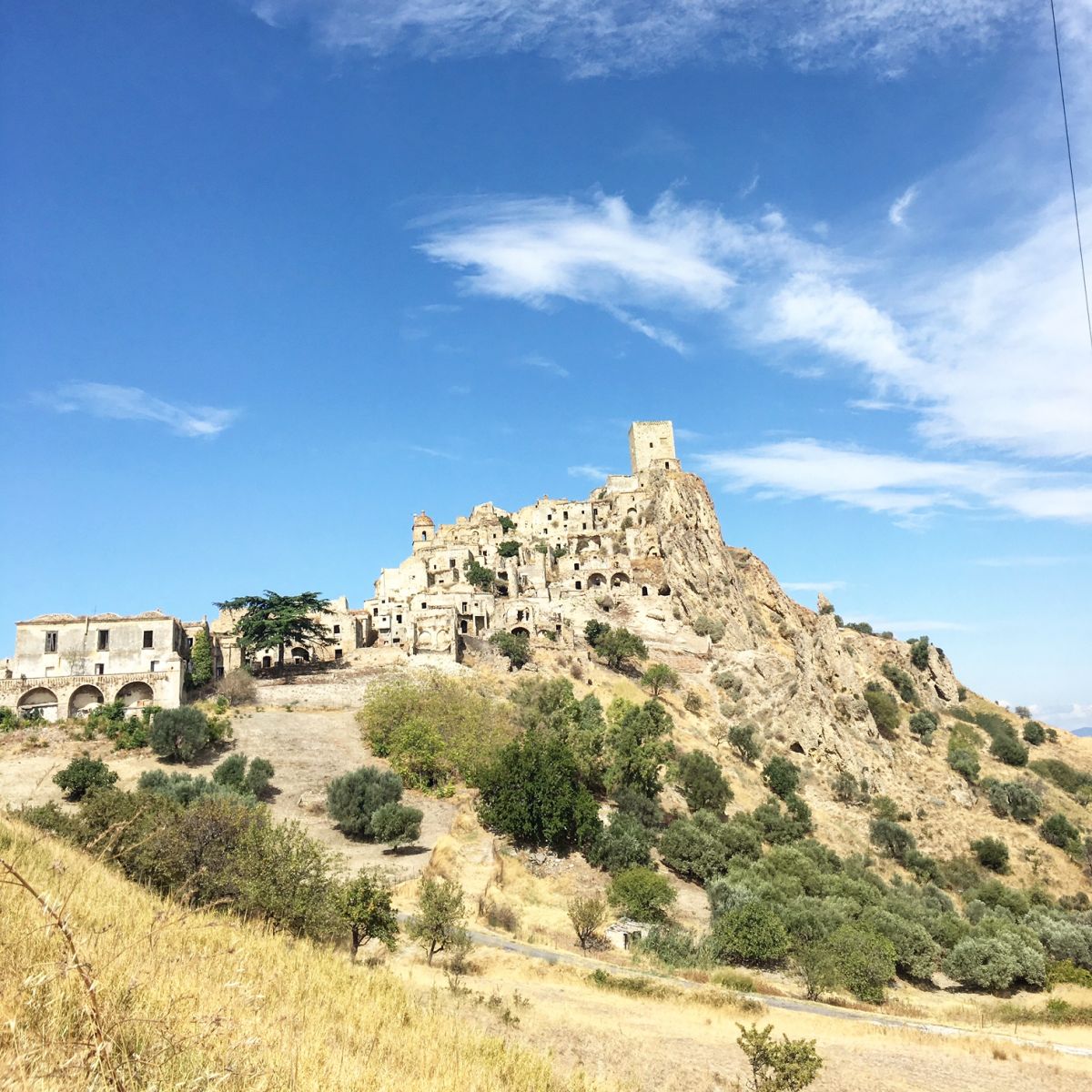 With our mandatory hardhats on, we were ready!
Our guide was excellent at explaining the history of Craco. He showed us how the earlier families would have lived in their crowded tiny homes (mostly caves) which would also include their livestock. He pointed out a few ancient frescoes and deserted items, such as baking ovens, bottles, cans, chairs, shoes, etc. It was interesting to see the colourful old wallpaper from the 1950's and our guide identified the home of Craco's last resident, who stayed until the 1980's despite the unsteady landscape.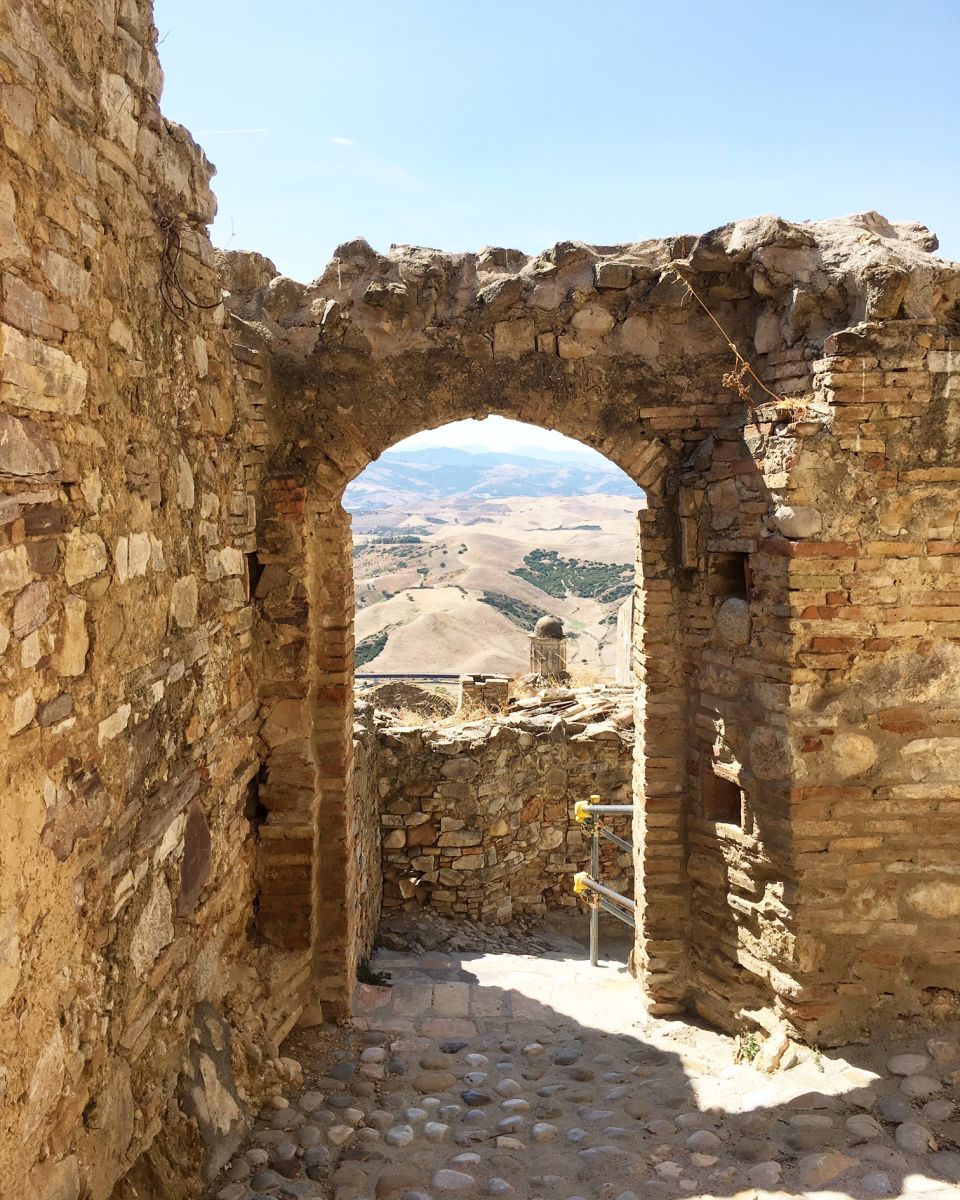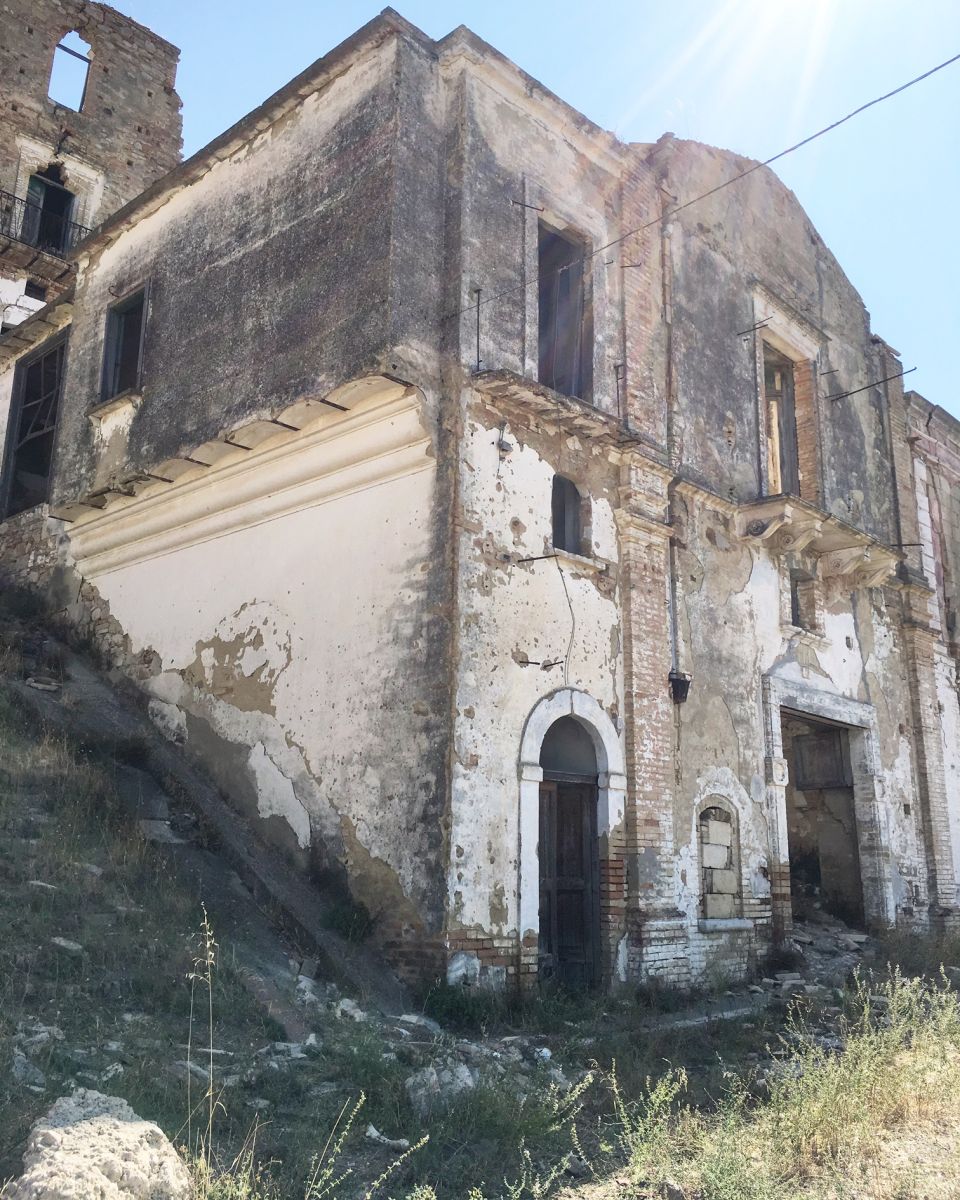 Though the tour was completely captivating, there was a small sense of gloom when we stepped into the cathedral. Over the years it has been sadly stripped of its paintings, sculptures and even the 18th-century pipe organ. While walking through Craco, our guide brilliantly brought life back into the village, making it possible to imagine its residents; this feeling, at least for me, was quite present in the church.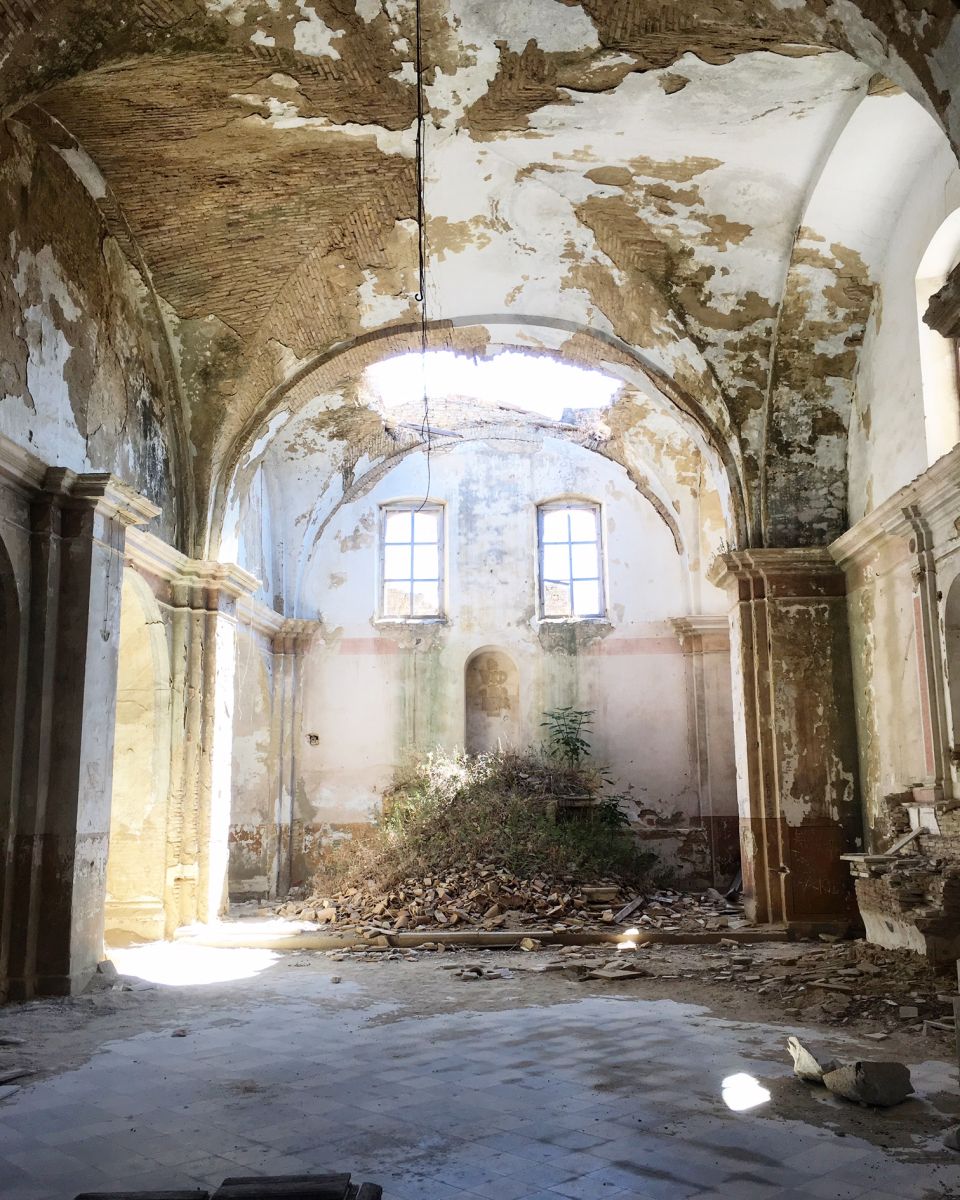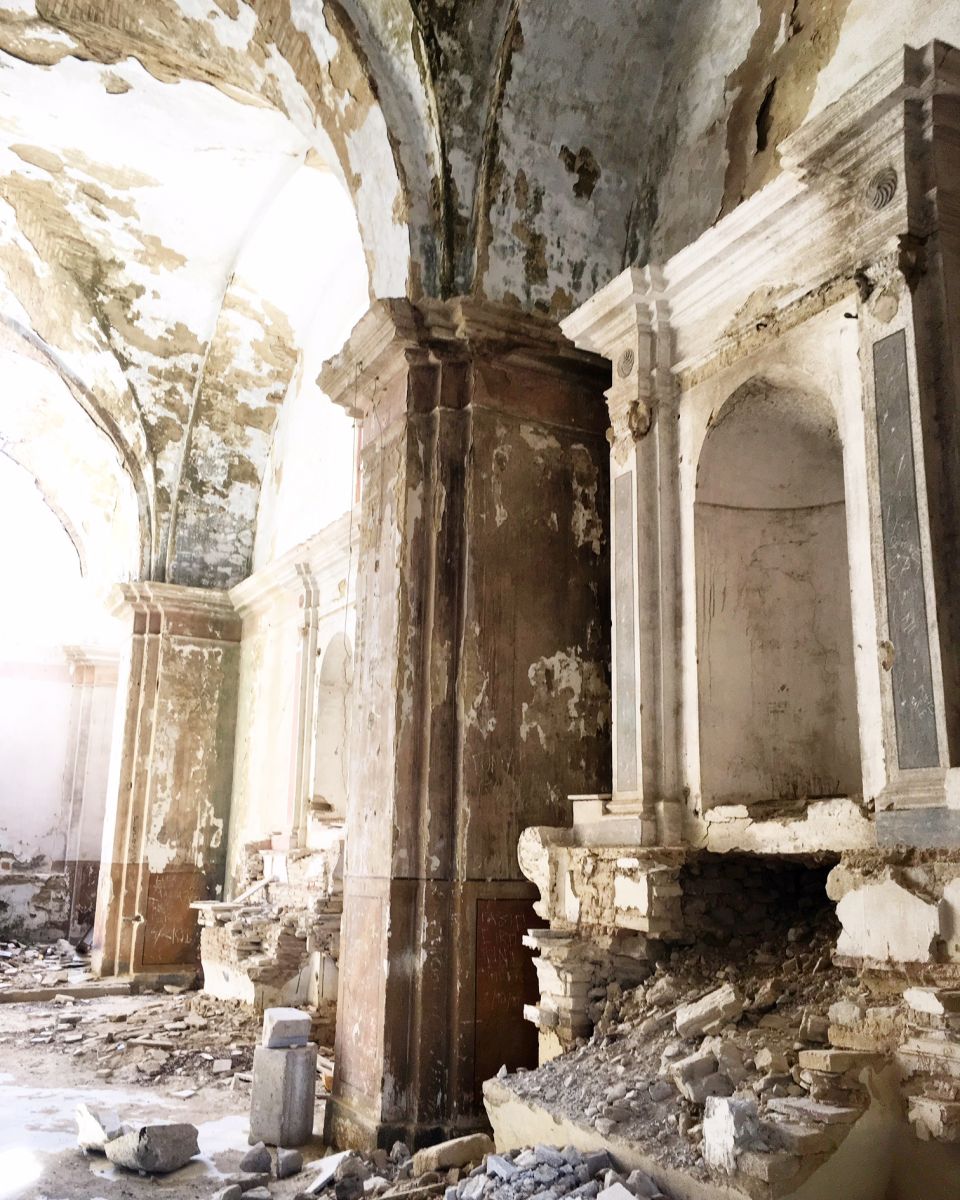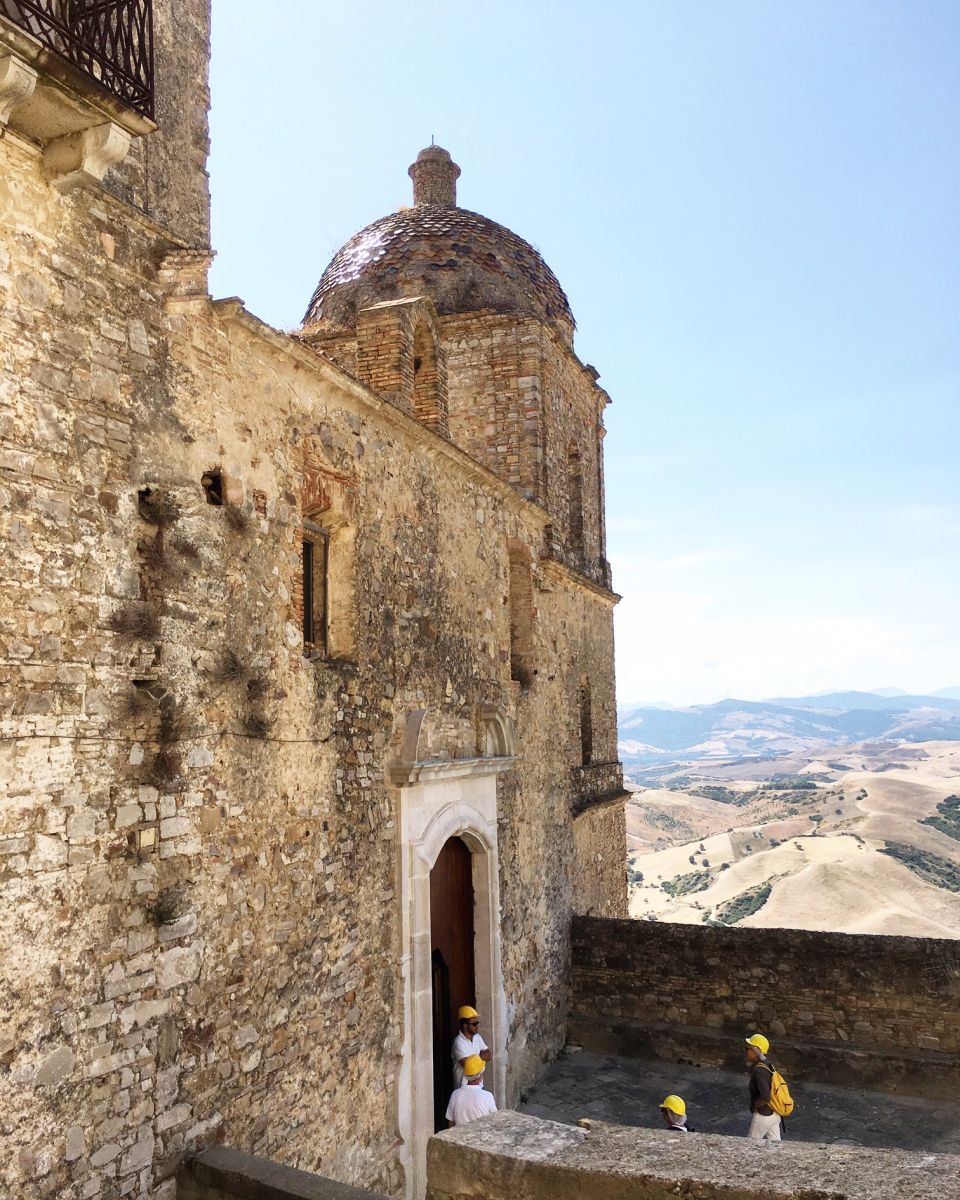 A visit to Craco is an absolute must if you are in the region, or even if you're not. I would certainly travel for it. The story is fascinating and the ruins are beautiful – yes, even the ruins in Italy are beautiful!
Basilicata was our last stop on this incredible vacation. Coming to the end of a trip is never a sad occasion for us, as we have this little guy to go home to… and, of course, after the jet lag has passed I'll be all ready to start planning the next one!