Italy - Part One
Friday September 22, 2017
Traveling is my oxygen! (That may sound a wee bit dramatic… Oh well!)
Going without trendy clothes, a pair of fancy footwear or the latest gizmos and gadgets in order to save up for that next trip is easy for me. Experiencing different cultures and seeing new places, or revisiting cities I love, brings me an indescribable amount of happiness. And, to boot, the memories are something I will always own, whereas clothes will become dated and tossed out, along with the shoes, and gadgets will quickly need upgrading. So I'm quite content in going without… as long as I am able to travel.
Having recently returned from Italy, I have to say that my love for this beautiful country continues to grow… and so do I! I believe I managed to eat Italy's entire supply of pasta.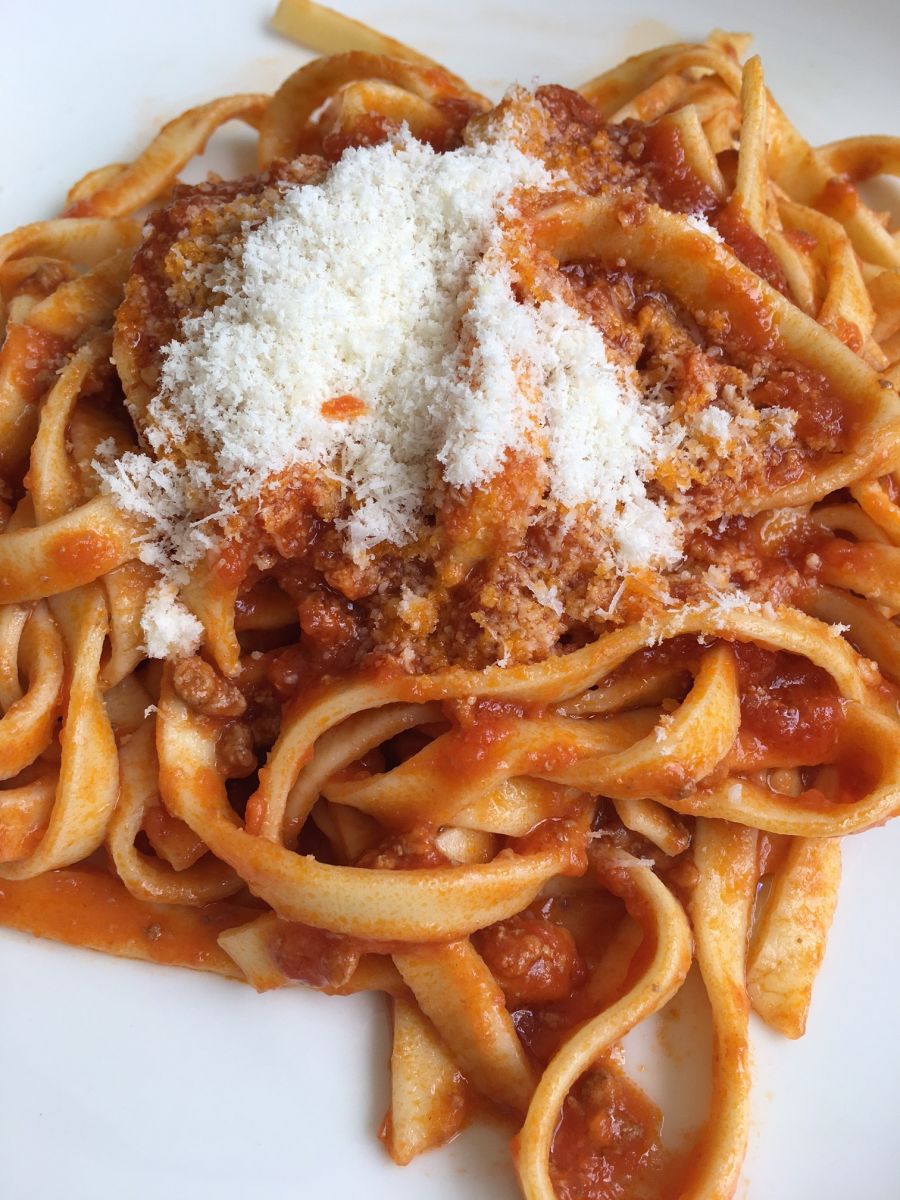 This trip's agenda included a visit to the regions of Abruzzo, Tuscany and Basilicata. Abruzzo and Basilicata were new to me and my husband. Having been to Italy several times, we were pretty excited for something different.
Abruzzo is a very special and unique experience. The landscape, with its serene, expansive views and winding roads, is quite different from what we've seen elsewhere in Italy. Even the hilltop towns have a completely different vibe. My description of this region? It is calm, refreshing and earthy, yet stunning.
The two highlights were staying at Albergo Diffuso Sextantio, in the medieval village of Santo Stefano di Sessanio, and driving through the valley on a quiet sunny day hearing nothing but hundreds of cowbells.
Santo Stefano di Sessanio suffered greatly from an earthquake in 2009. After the devastating event, the village was purchased by hotelier Daniele Kihlgren. Kihlgren revived and restored the village using only local materials, striving for historical accuracy.
A 29-room boutique hotel was created, offering simple, cozy and elegant accommodations.
I hope these photos will do at least a little justice for this magical place.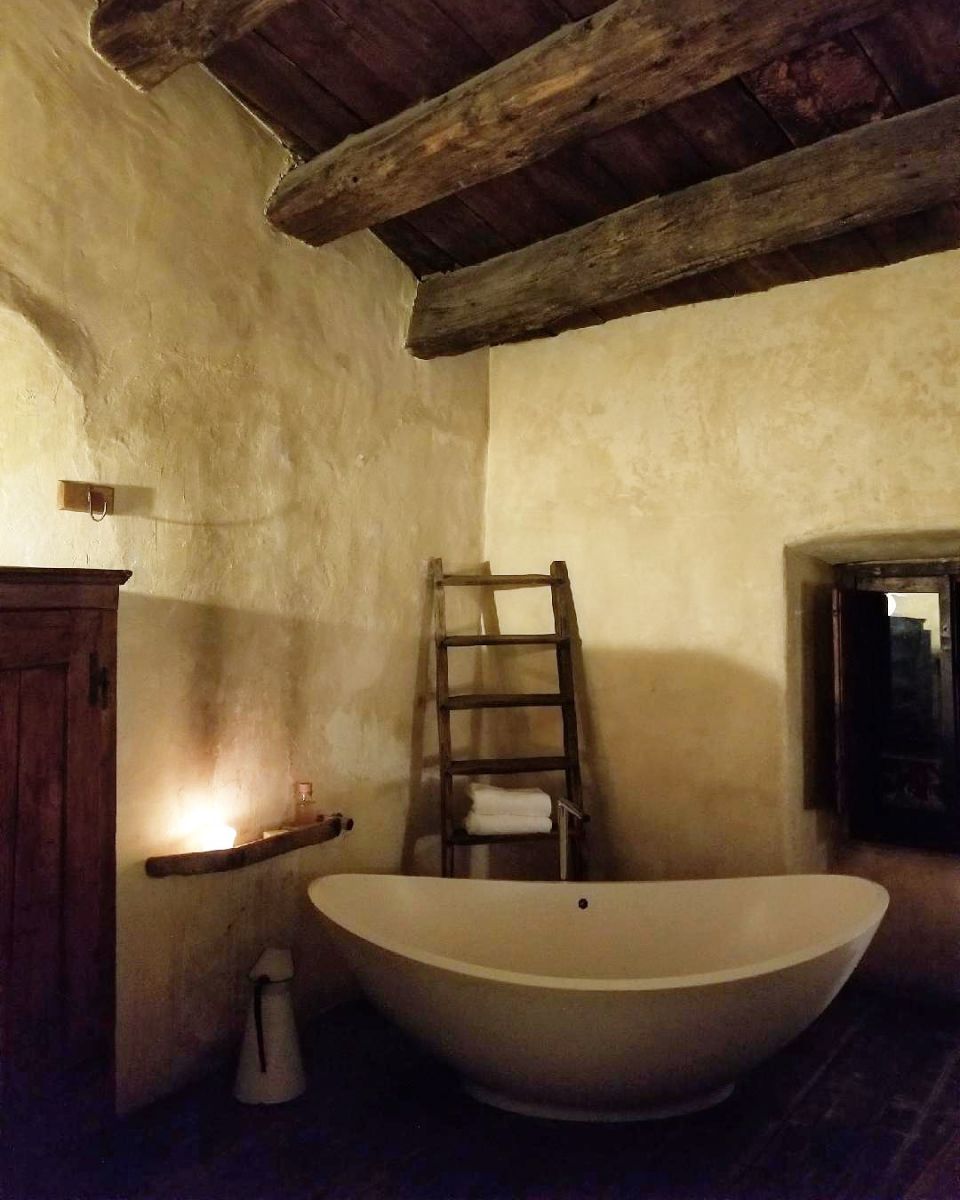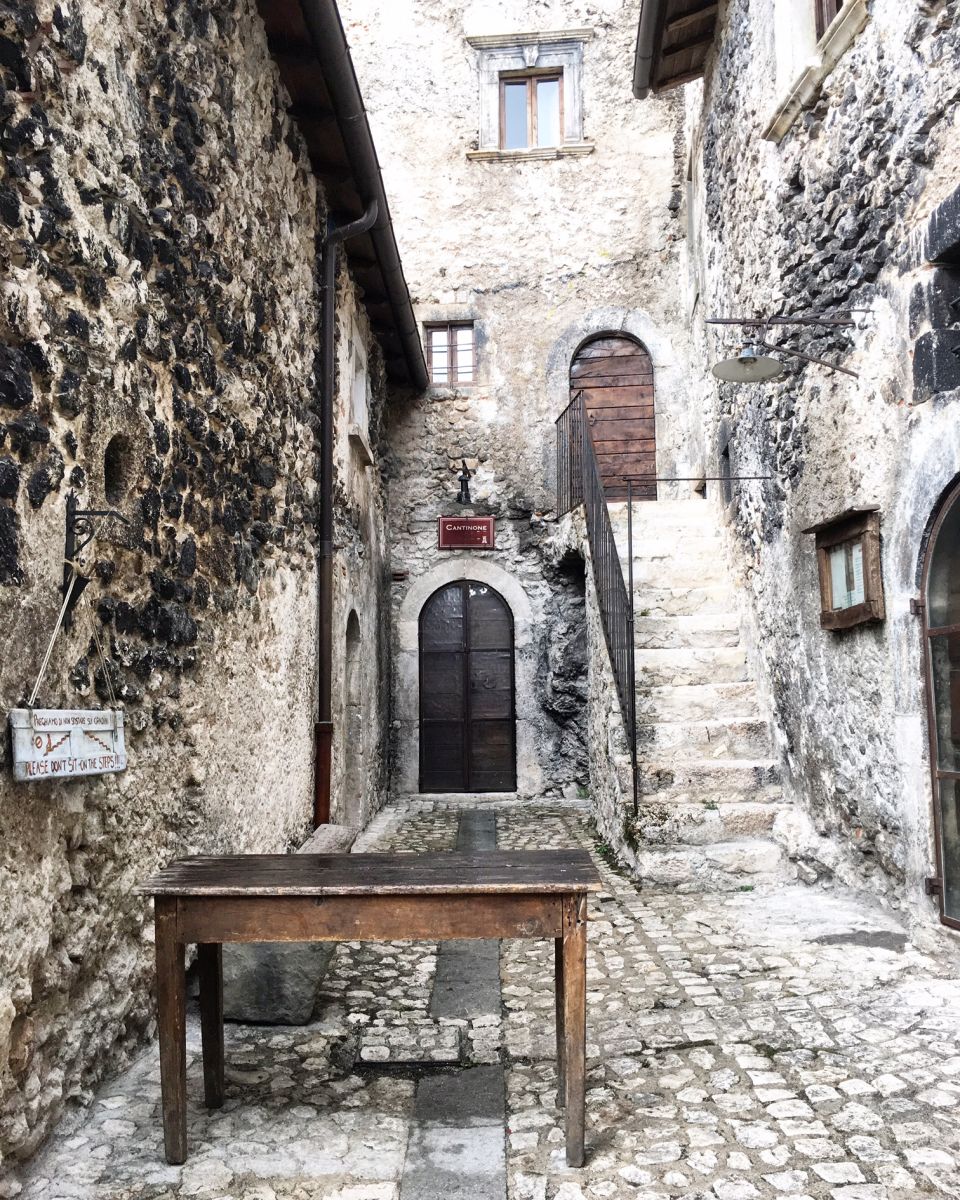 The local cuisine is bread, pasta, meet, cheese and wine. And the prominent ingredients are truffles, mushrooms, red garlic, olive oil and rosemary. There's nothing wrong with that!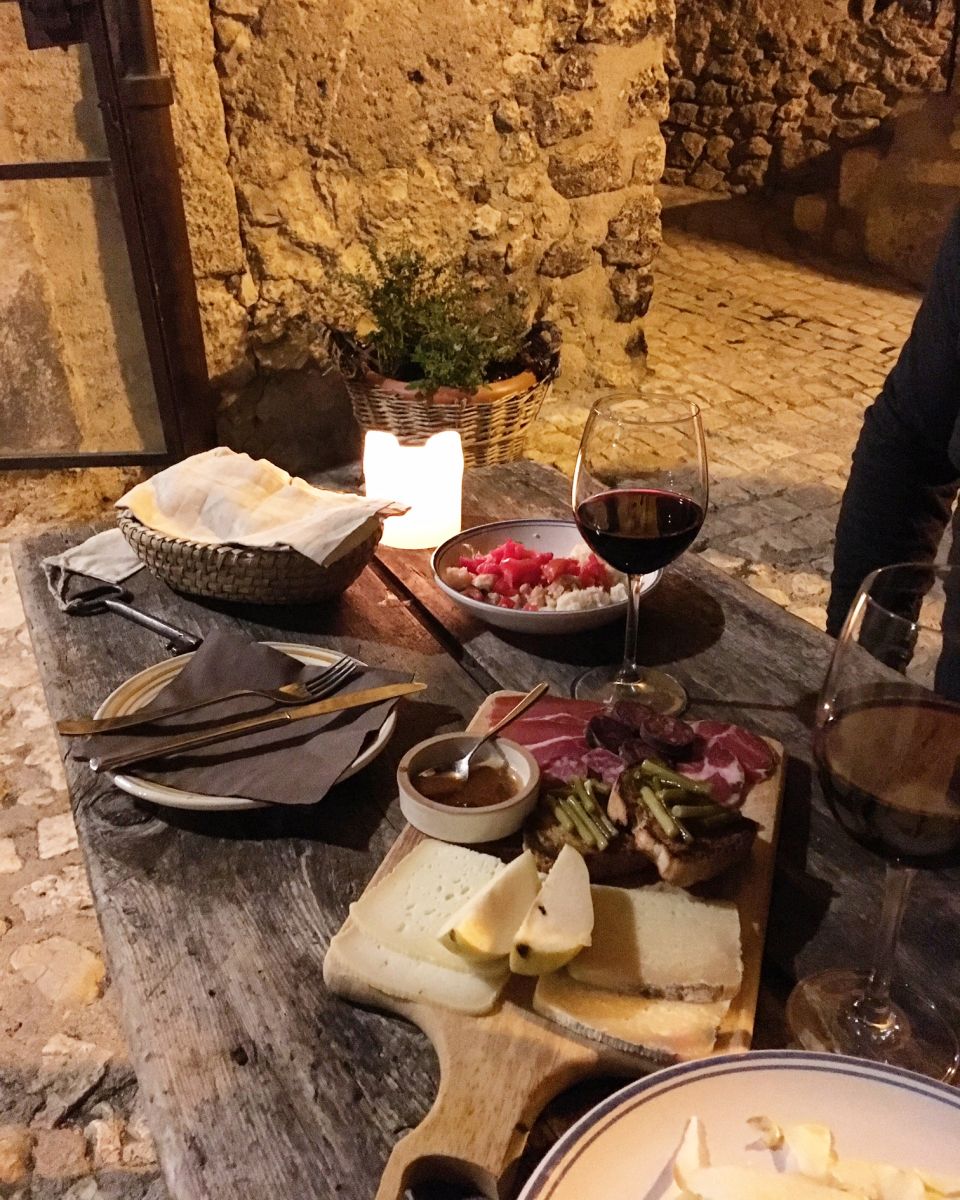 While driving through the valley we bumped into Ristoro Mucciante – a cook-it-yourself barbecue. You purchase your meat, then skewer and cook your own arrosticini – a famous lamb dish in Abruzzo. Then you sit yourself down at one of the picnic tables and enjoy lunch while surrounded by beautiful mountains. I had to pinch myself to make sure I wasn't dreaming!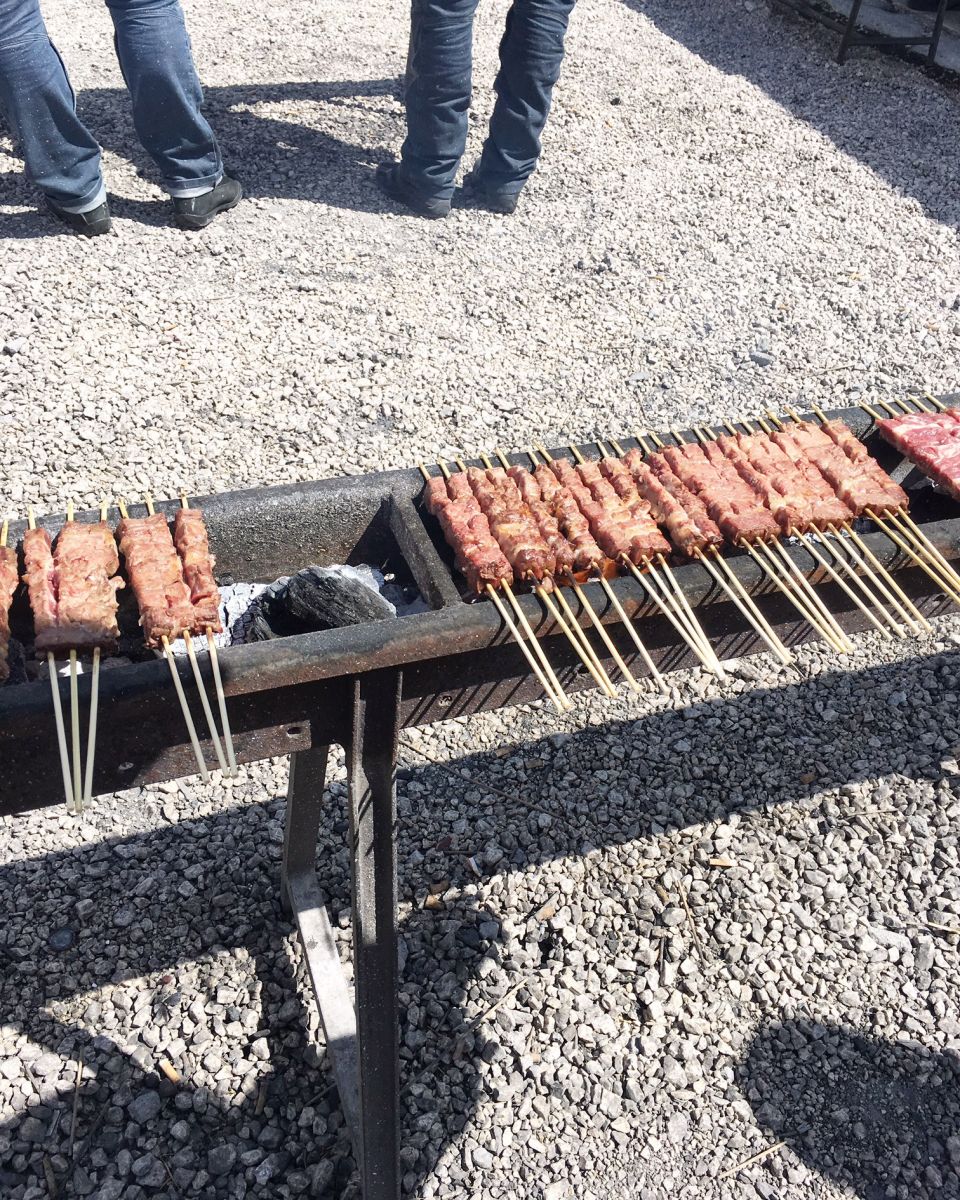 We left Abruzzo a few days later, vowing to return.
Our next destination was Florence. When in Italy, Florence is always a good idea! No? Yes!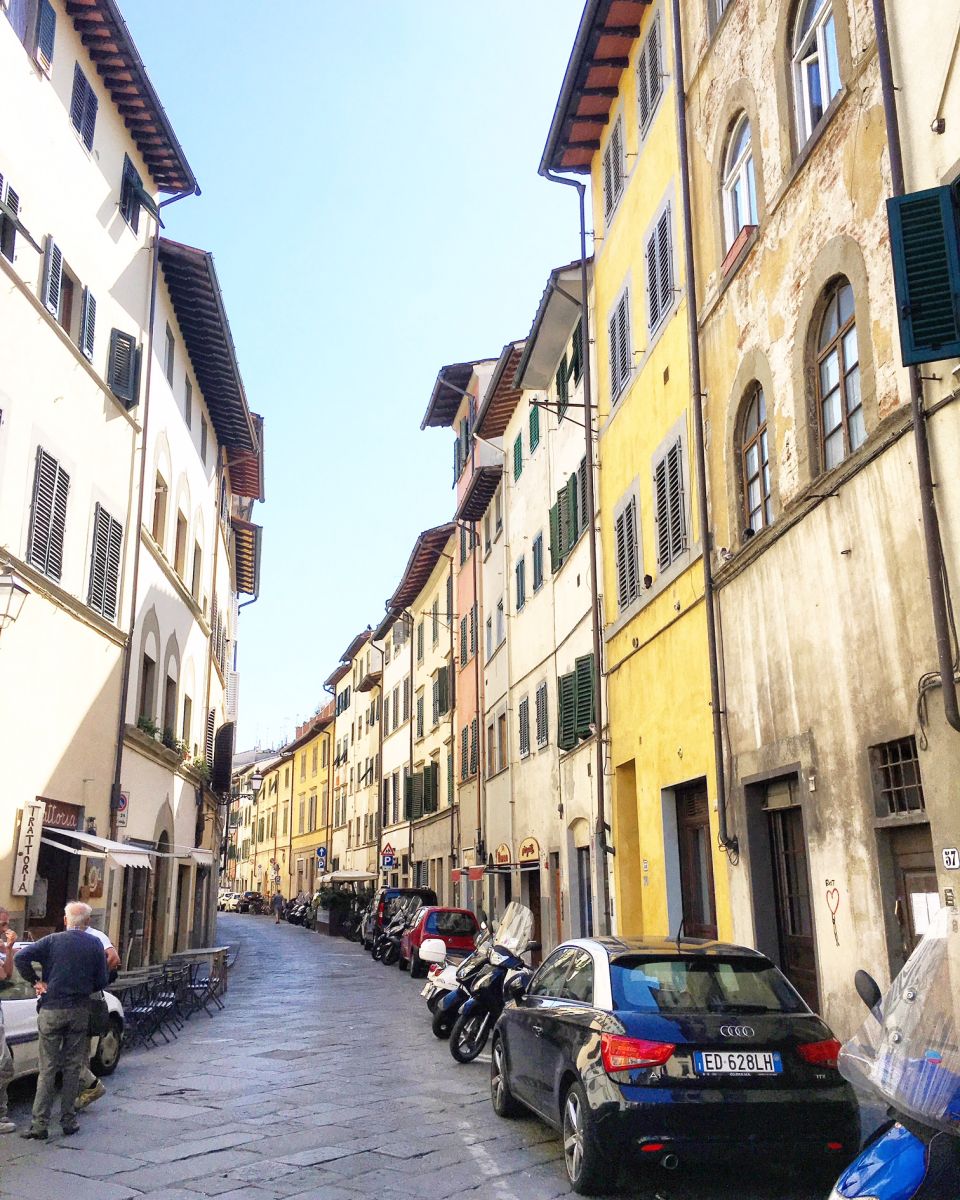 So, off to Florence we went for four days of hotel heaven at the Four Seasons Hotel Firenze. I have written several articles on this place. A hotel does not get any better than this. I have had the fortune to stay at many, and though a select few might be equal, there is none better.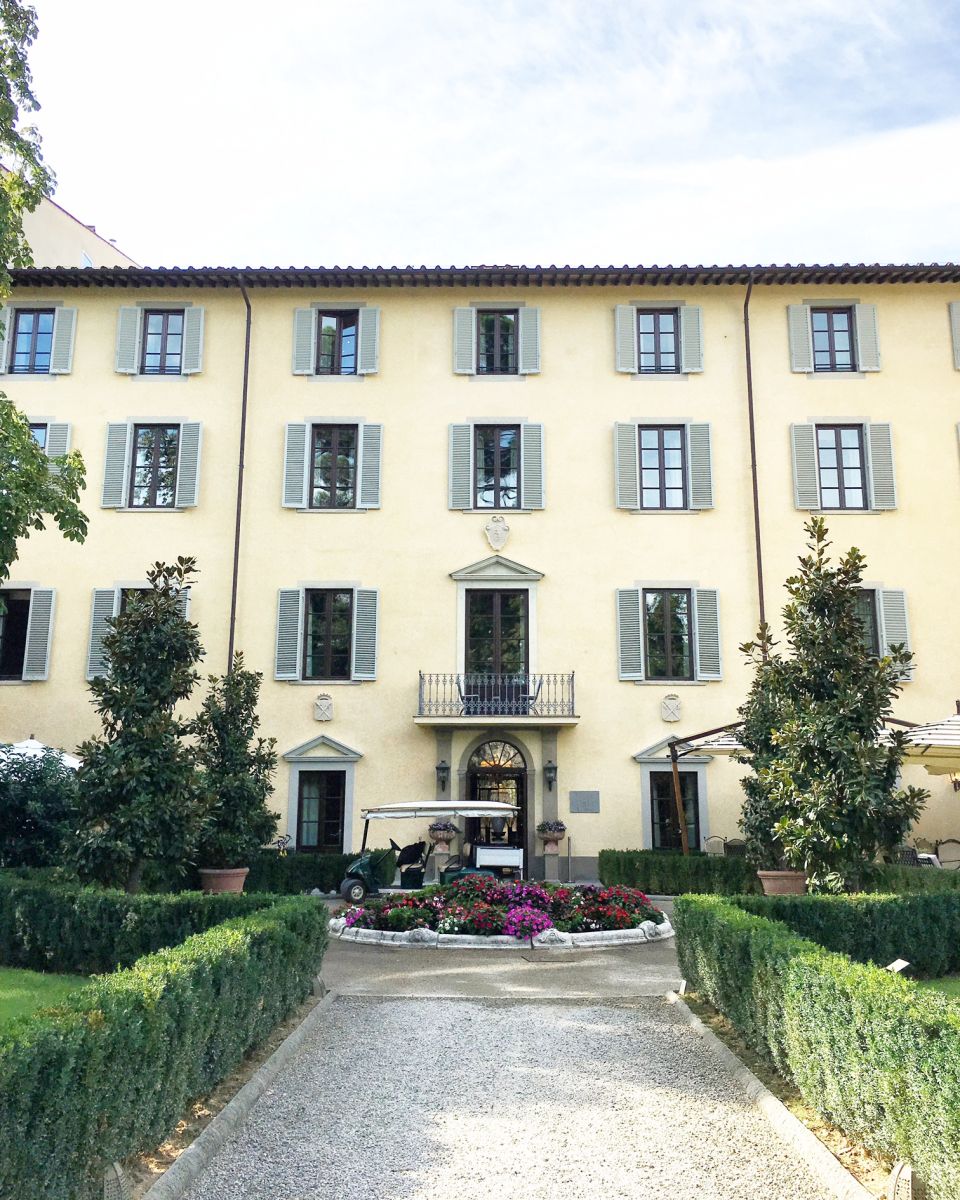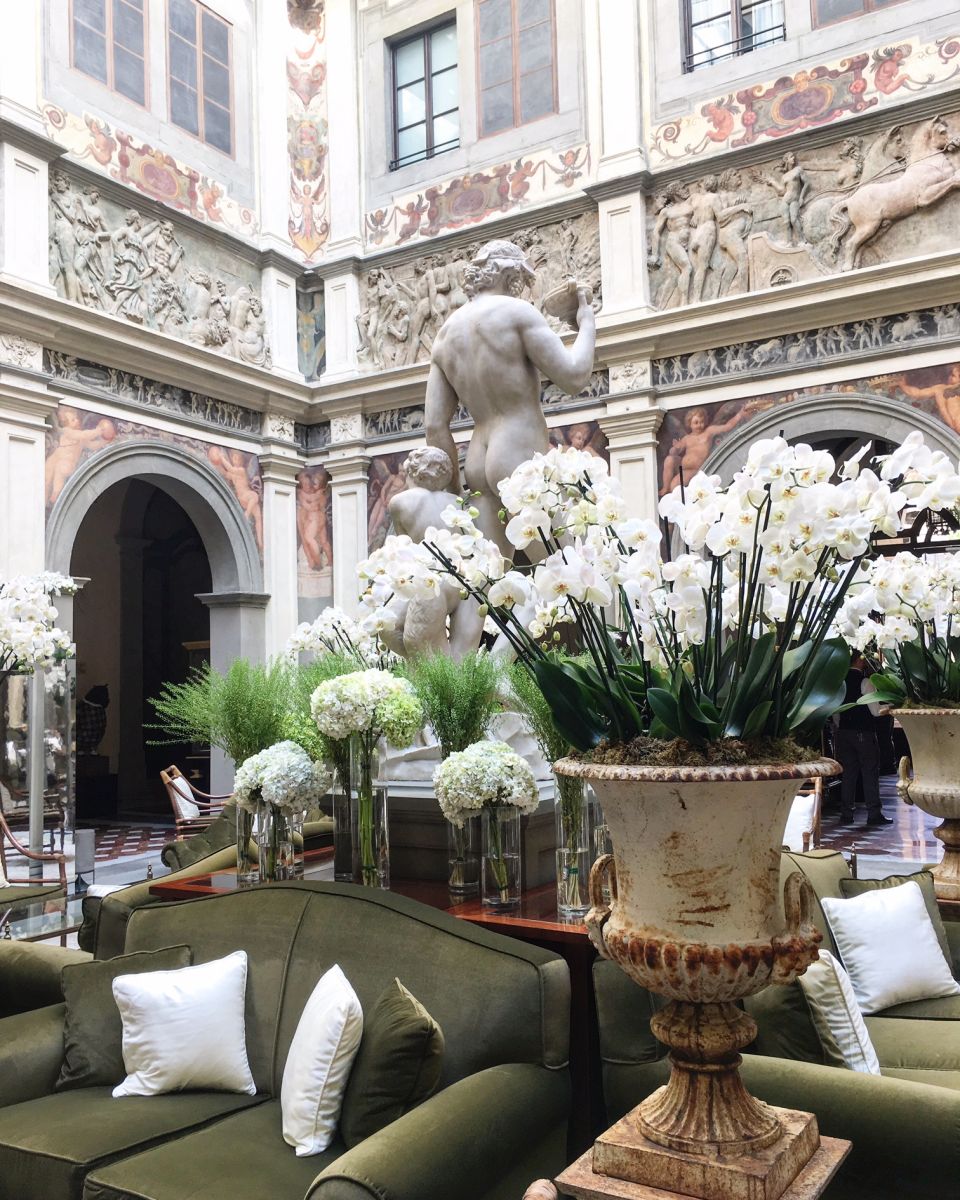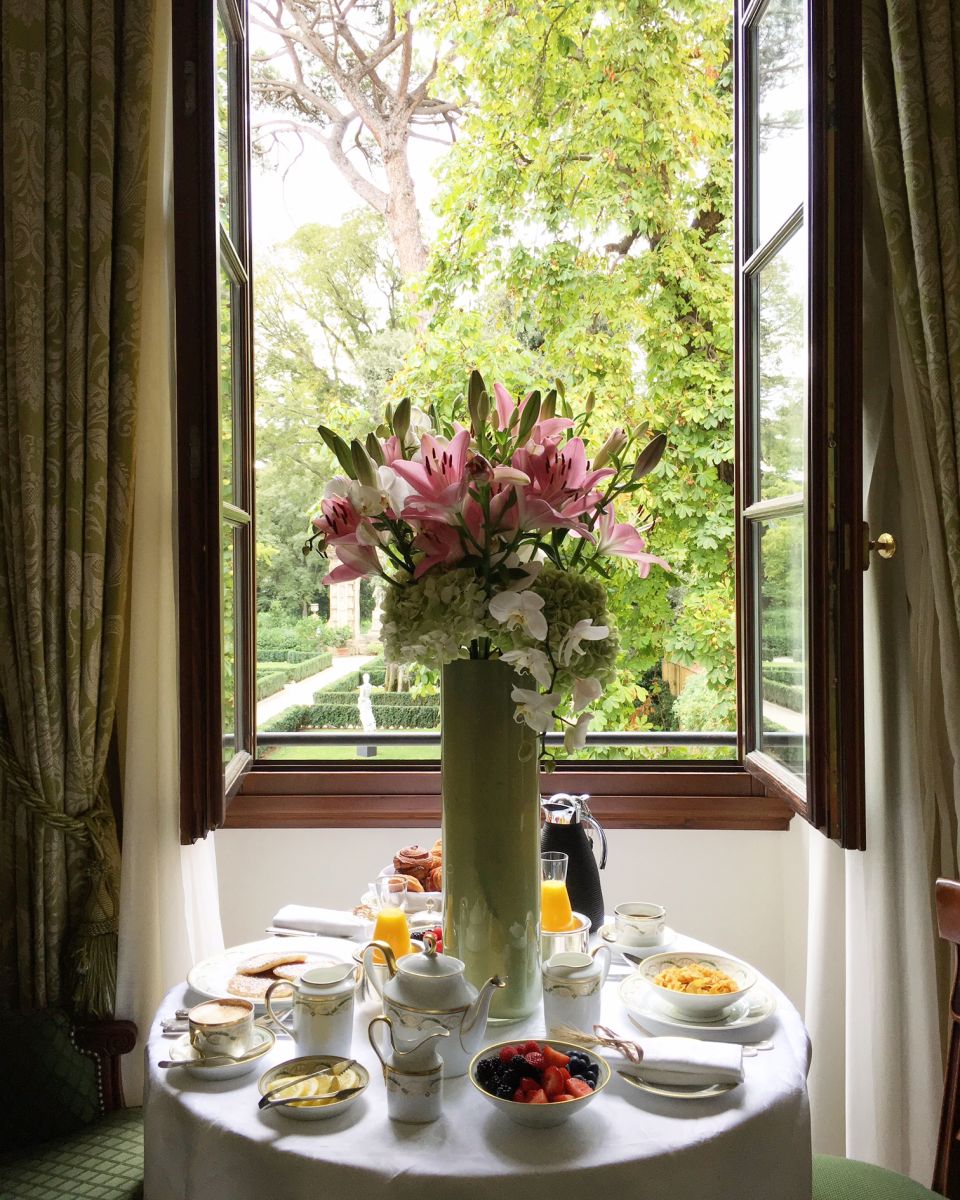 Having been to Florence several times I wanted to do something different. We decided to rent vespas. Ahhh! What an amazing day it was! For five hours we zipped around Florence and up the hills to Fiesole for a scenic view of the city. It was so much fun.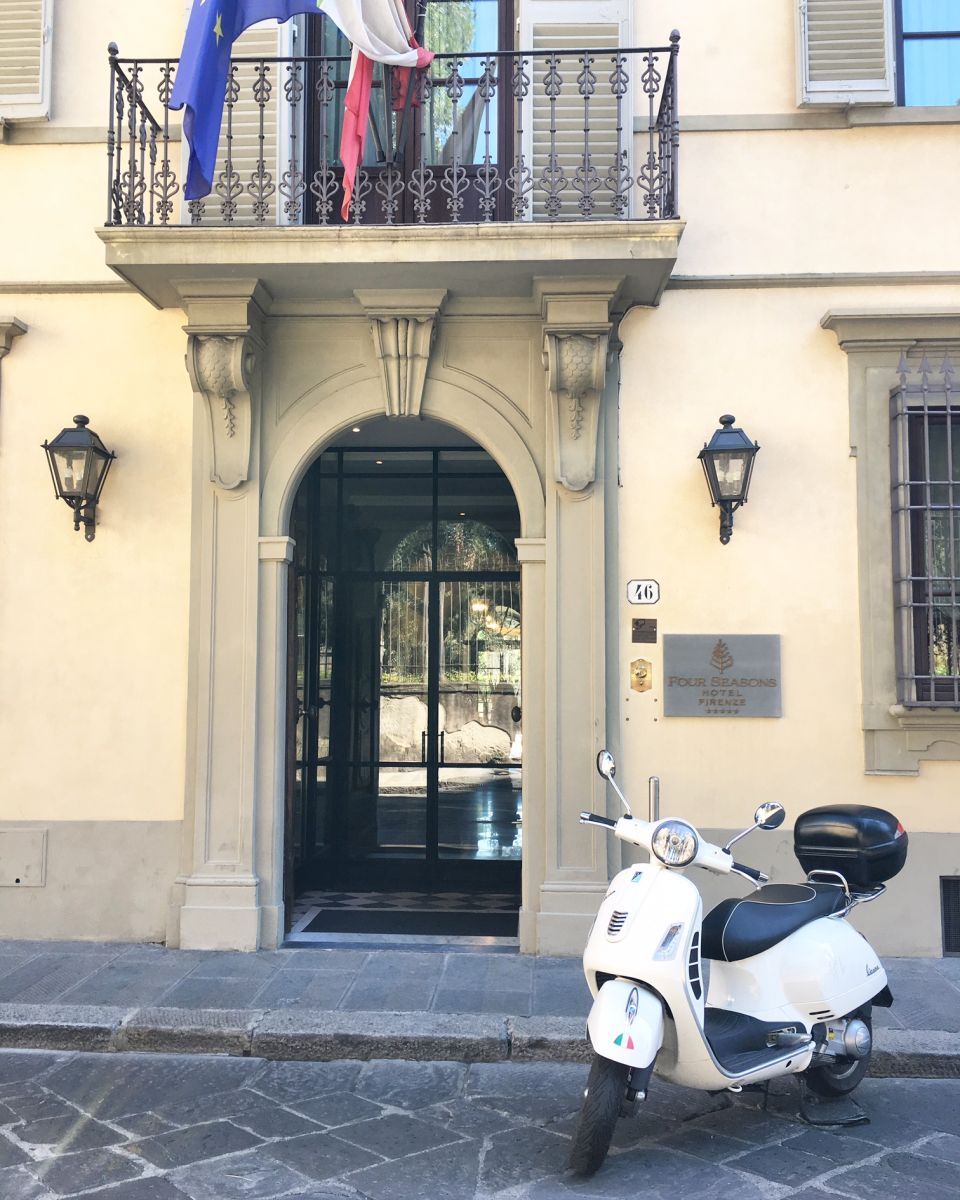 As far as meals went, since they are an integral part of one's vacation, I must mention my favourites.
The artichoke pie and brown butter chicken at Trattoria Sostanza will bring on such a food high you won't know what hit you!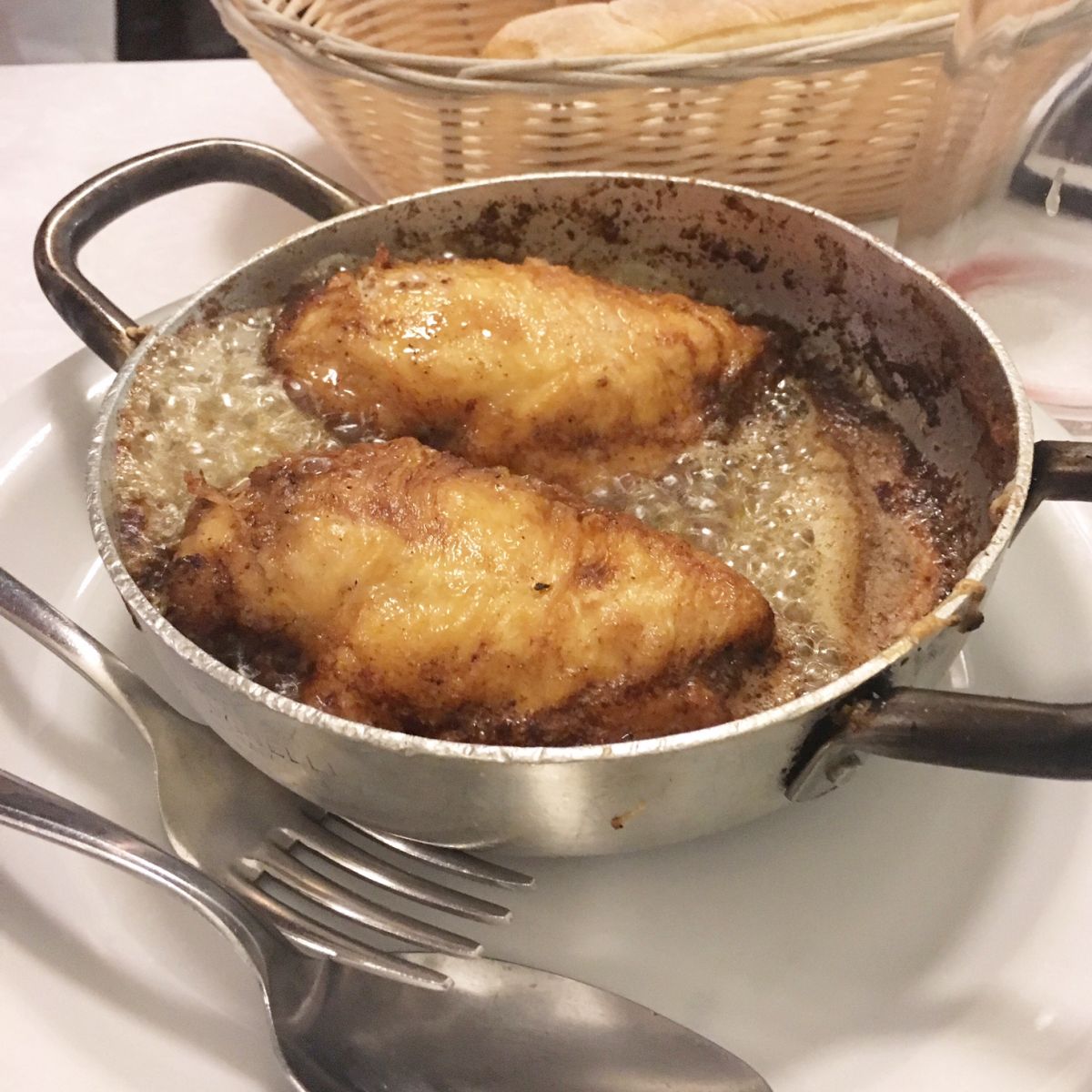 And Caffe Cibreo will NOT disappoint! Chef Fabio Picchi's incredible dishes put me into a food-induced coma.
If you are looking for a Michelin-star experience, ll Palagio should be your choice. The restaurant sits on the edge of the Giardinodella Gherardesca– one of the largest private gardens in Florence, which is also famous for being the first garden in Florence to grow the fragrant mandarin orange trees. You might want to arrive a little early so you can enjoy their very special peach Bellini (when in season) in the Atrium Bar.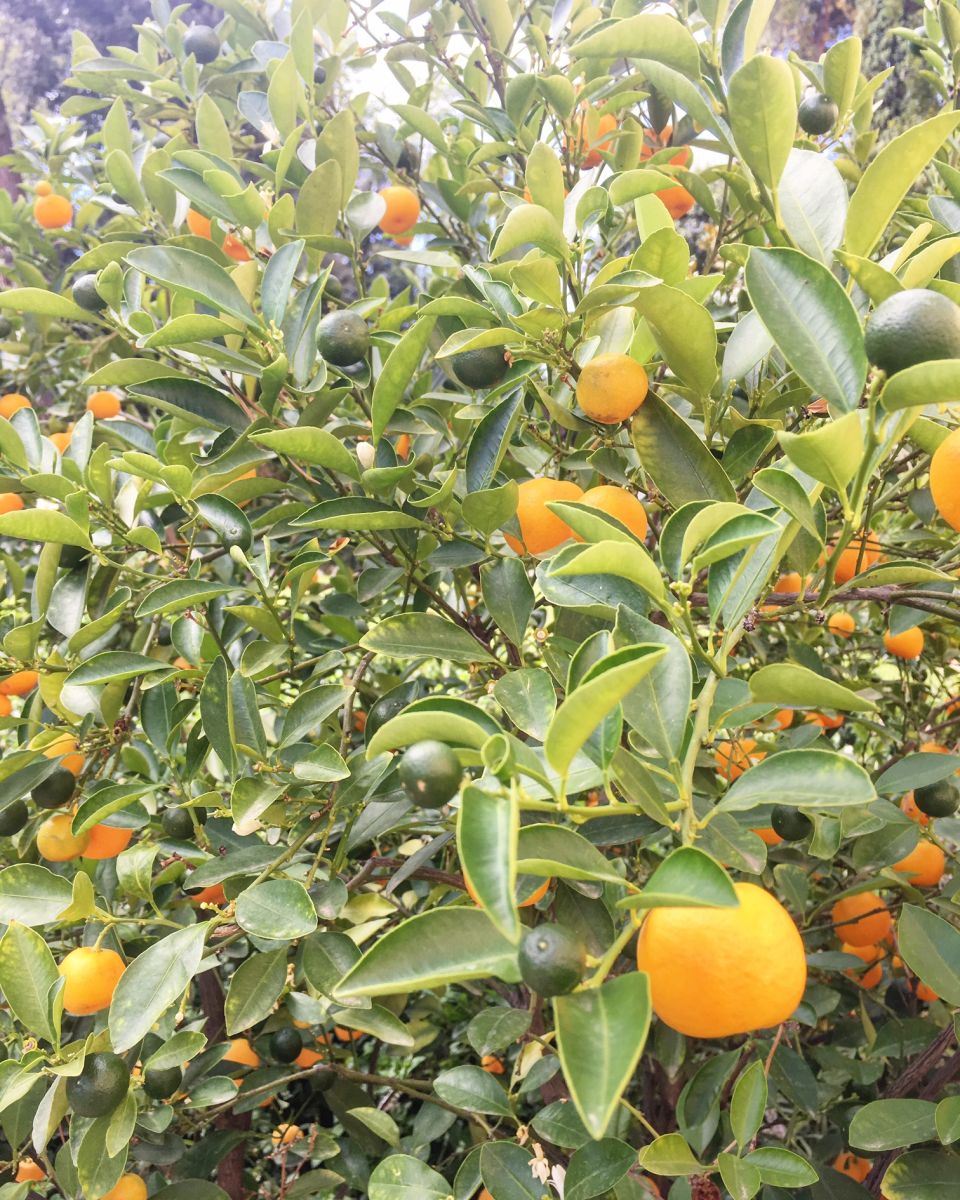 Here are a few of the tasty and extraordinary dishes at ll Palagio. What an evening it was!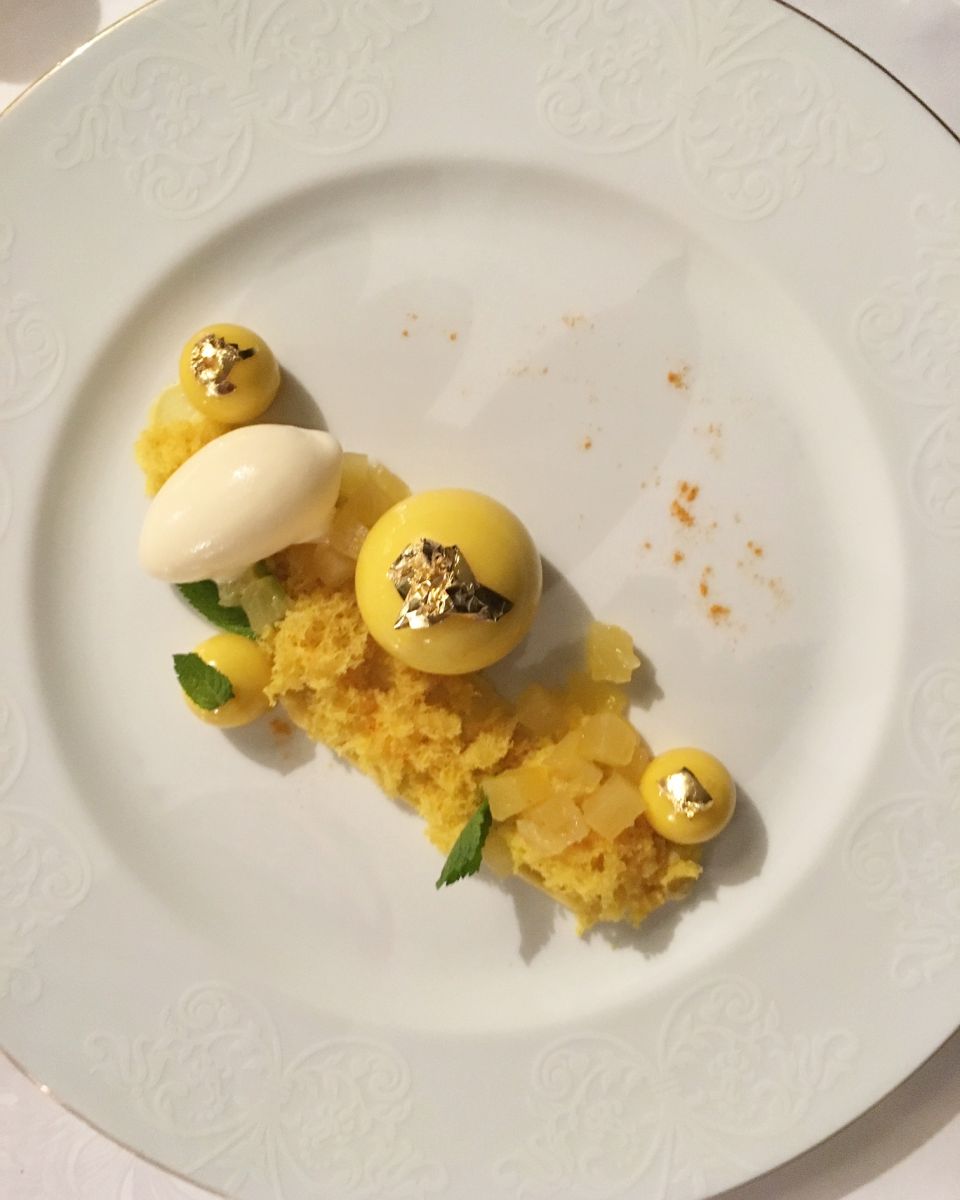 At this point in the trip I believe we were both up at least five pounds. Ugh! And little did we know that the best pizza ever was yet to come!
Basilicata is up next!