Dreaming in a Cave
Thursday September 17, 2015
I was quite literally dreaming in a cave not so long ago… and what a pleasure it was to enjoy some solid REM in one of the most amazing hotels I have experienced to date.
Albergo Sextantio Le Grotte Della Civita is a unique and brilliant creation located in Matera, a village in the southern Italian region of Basilicata. The hotel is made up of restored ancient caves. Every room is its own individual cave, including the common areas such as the reception and the breakfast room.
The easiest way to get to Matera is to fly from Rome to Bari. Here I was picked up by the hotel and after a comfortable fifty-minute drive, I had arrived.
I stepped out of the car and was immediately hit with the lovely, hot Italian sun. While the pleasant staff greeted me I looked up the cobblestone steps towards reception. I was spending three days here with a few friends and was super happy when I saw them approaching.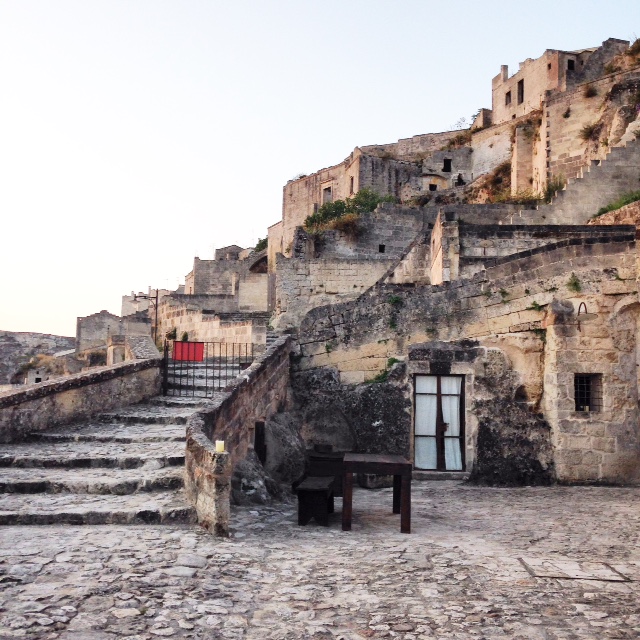 When I checked in with reception and they handed me a large fifty-pound wrought iron room key, I knew I was in for a surprise.
My wonderful heavy key opened a very old and thick wooden door leading to a cave – my cave! Months ago when I browsed through the hotel photos online I knew I would love it. But what I saw the minute I walked through the door far exceeded my expectations.
There were at least ten candles lit, giving off a magical glow that created a serene atmosphere. The stone ceiling and walls were quite high and I was immediately smitten with the smooth cobblestone floors. Rustic antique furniture…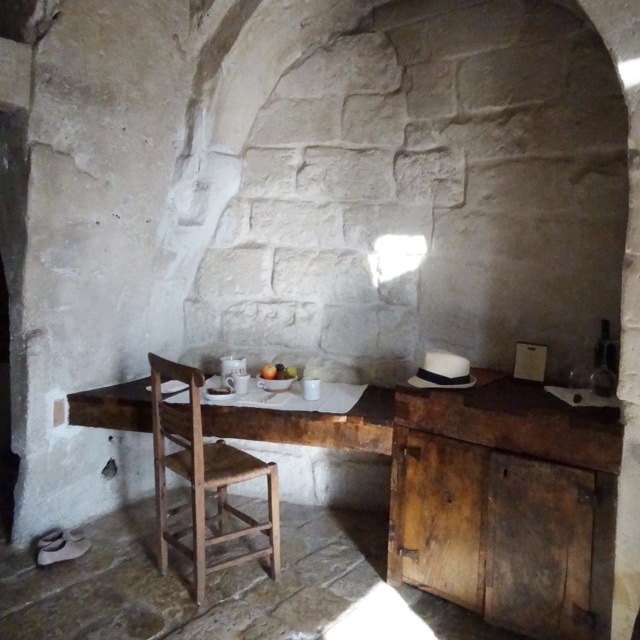 … along with the sexiest bathtub cemented my first impression: my time here would be special, an incredible once-in-a-lifetime experience.
The toiletries are locally hand made; however, I think my favourite touch is the table linens. Many years ago they belonged to local families and date back to the 1940's.
The village of Matera is enchanting. From a distance it appears uniform, with its yellowish white sandstone buildings, rock churches and caves.
Yet, as you begin to wander the charming, winding narrow streets you will find an abundance of the most beautiful colours.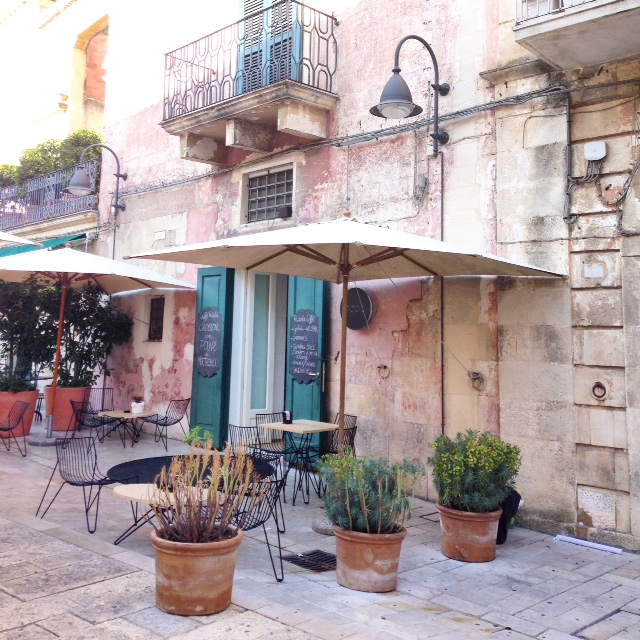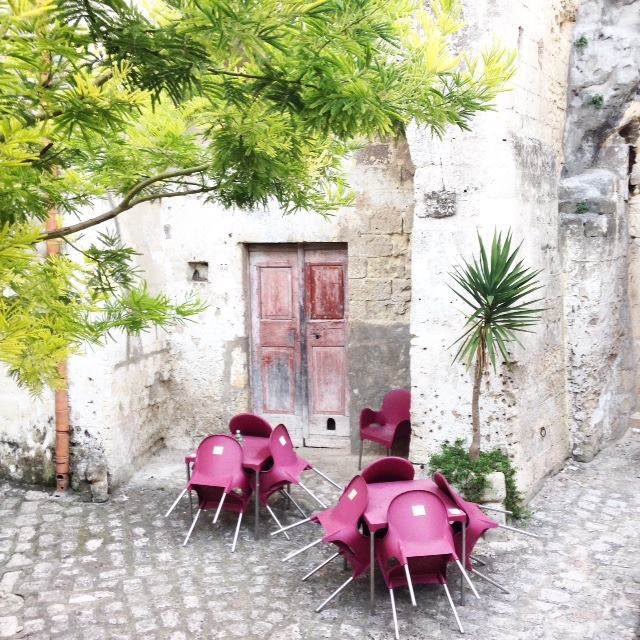 Matera has been awarded the title of 2019 European Capital of Culture in Italy. Here is a link to a detailed explanation of this special honour for Matera.
I adored my time in this gorgeous town and cannot wait until the day I return… perhaps in 2019!