Embrace Paris: Our Marvellous Sponsors!
Monday August 18, 2014
Embrace Paris would not have been possible without the extraordinary people at Hotel Plaza Athénée and Le Meurice. I am so appreciative for this group of lovely individuals; I have run out of words to properly express my gratitude. They will just need to trust me in knowing that I will be forever indebted to their kindness.
Ten women coming together from around the globe in this way was a life-changing event for all of us.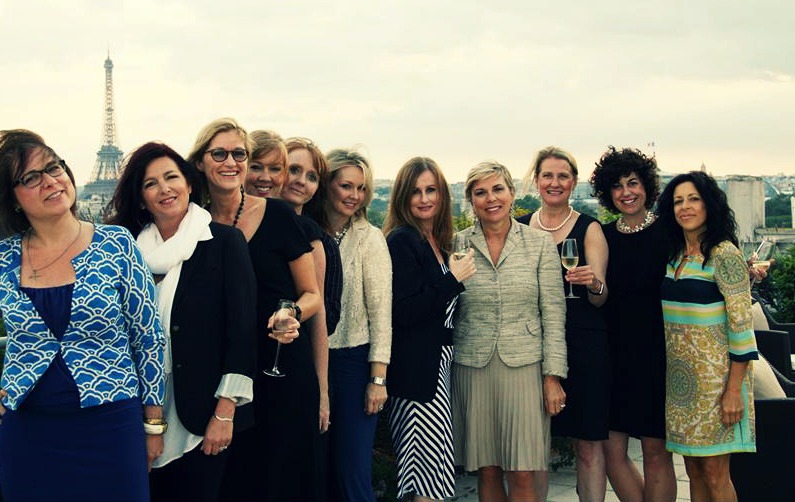 Beautiful friendships were immediately formed. Positivity and inspiration was present during the entire three days, and it is still going strong.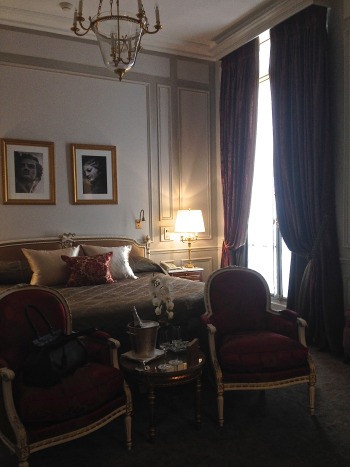 From the bottom of my heart, thank you!
I have read many biographies and novels based on King Louis XIV and the great men who surrounded him. He lived in an era that I just can't seem to get enough of. When my go-to-gal for glam exclusive tours in Paris, Marie-France of Paris Unlimited, suggested our ladies' tour Château Vaux le Vicomte, I was thrilled.
The original owner of this chateau was Nicolas Fouquet, the Superintendent of Finances in France under King Louis XIV. His story is a fascinating one! Here are my two favourite books about Nicolas Fouquet that you might enjoy: Mistress of the Sun by Sandra Gulland and The Man Who Outshone the Sun King by Charles Drazin.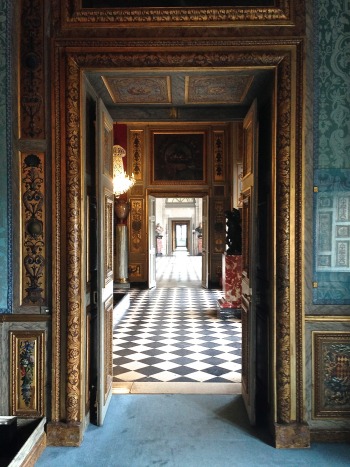 And thank you so much to Alexandre de Vogue for your hospitality and creating such a memorable day for our ladies.
The second I met Marie-France Pochna I instantly liked her. We met for cocktails at Hotel Plaza Athénée as I wanted to know more about the luxurious tours she offers. Her mission statement says it all: "Be guided by your own desires."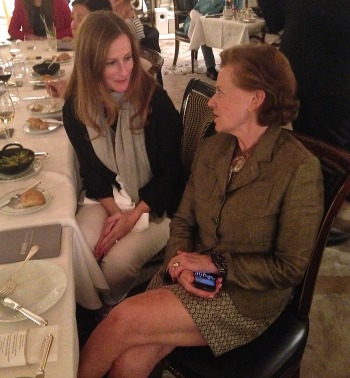 Marie-France offers unique experiences such as access to institutions and private places generally unavailable to the public, personal shopping with exclusive access to ateliers and private showrooms, one-on-one meetings with the most sought-after experts in Paris, and the impressive list goes on.
We quickly bonded and before I knew it she was interested in being a part of Embrace Paris. Thank you my dear friend for embracing my ladies and for your part in our unforgettable day at Château Vaux le Vicomte.
One day, over an espresso with my friend Guillaume Danvin, I described a crazy plan I was formulating – Embrace Paris.
Guillaume is the president of The House of Moynat, famous for its luxurious trunks dating back to 1849 and presently for its beautiful handmade bags. He was immediately intrigued and a tour of Moynat was added to the agenda.
After our tour Guillaume handed each of the ladies a personalized luggage tag. Thank you Guillaume – your consideration and generosity will never be forgotten.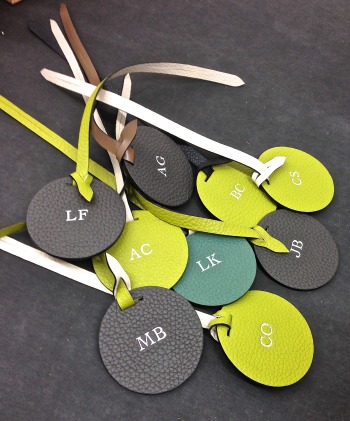 I met Peter Neal on an airplane en route to Toronto from Paris. I found my seat, sat down, and there he was. Conversation quickly began and within moments I discovered that he was a Neal of Neal Brothers Foods! Their organic snacks dominate my kitchen pantry. Needless to say, we became fast friends.
When Embrace was formed I approached Peter right away. I said, let's keep the ladies happy with some treats while in Paris! He loved the idea. I took over boxes of treats for the ladies. Thank you so much Peter and Neal Brothers Foods for supporting this event.
My friend and co-host, Carina Okula, introduced The Dailey Method: a yoga studio franchise started in San Francisco by Jill Dailey. There are now over 54 studios across the US, Canada and now Paris. Jill's sister, Kelly, lives in Paris and opened her own arm of Dailey Method.
After all the luxurious sleeping at Le Meurice, wonderful facials, amazing food, great company and other highlights, Carina and I thought it would be ideal to end Embrace Paris with a stretch session. And it was! Another sister, Erin, who is the master trainer for all Dailey studios, flew in from Chicago to do a special class alongside Kelly just for us, a gesture beyond anything we expected. It was indeed the perfect end to a perfect three days.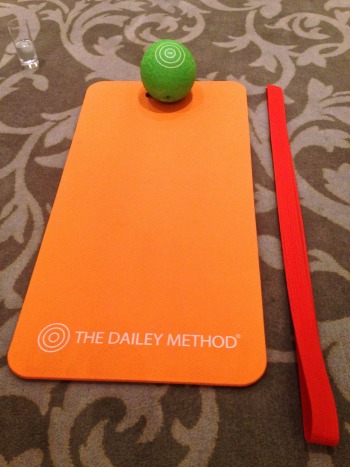 When the session was over they sent us off with fresh juices from Juice it, tasty salads and so many other fabulous treats. Thank you ladies for your big part in Embrace Paris.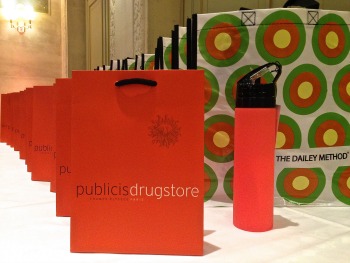 It is hard to believe that after a year of planning it is finally over. I will cherish Embrace Paris and everything it has brought me forever.
To the power of positivity!
I love hearing from my readers. If you have any comments or questions, please do not hesitate to write - info@mybeautifulparis.com