2015's Top Six Hotels - Part Two
Sunday January 24, 2016
Let's not waste a minute and get right into Part Two of 2015's Top Six Hotels!
Best Bathtub
I love bathtubs. I have always loved bathtubs.
There are many benefits to soaking in a nice hot bath. The use of Epsom salts and bath oils has become an essential part of my daily ritual. (As a quick aside, I recently discovered the Susanne Kaufmann line. Her Witch Hazel Bath oil is now my reigning champion!)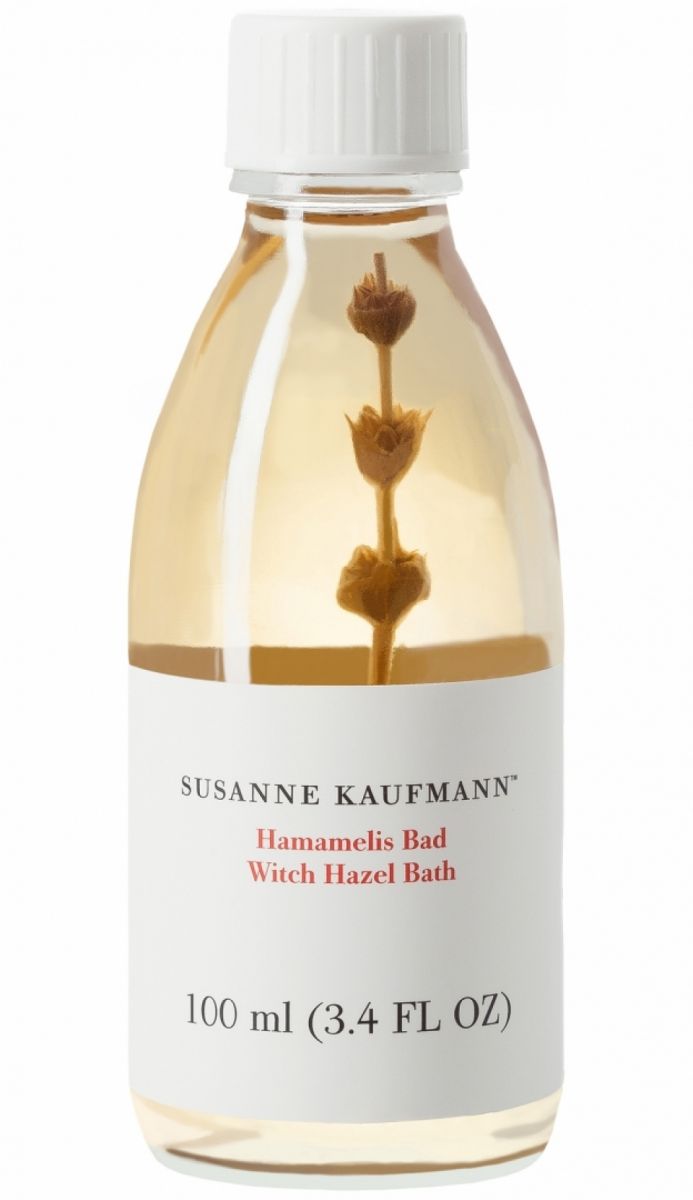 Earlier last year I walked in to the most gorgeous suite at the St. Regis in Abu Dhabi. We had booked a stay there because of the beach location, but also because of the photos online – especially this one of the tub.
I didn't realize we were actually going to get the room with the deluxe bathtub, so a screech escaped me when I spotted it! Eeeek! It was the perfect centrepiece for an over-the-top luxurious bathroom. Plus, it was situated on the 37th floor, offering up views to die for.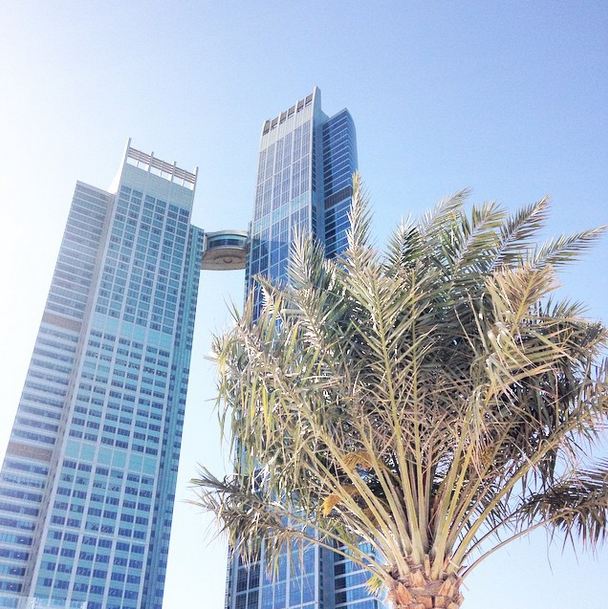 As you can see, the bathtub bar was set high early in the year. No other came close. (Actually, perhaps one did – see the tub in One-of-a-Kind.)
Thank you St. Regis Abu Dhabi for the best bathtub experience ever!
Spa of 2015
Have you ever found yourself in a situation where you think: if this moment is my very last it would be OK? Well, I hate to throw a morbid spin on this, but it was precisely how I felt while slipping into heaven at The Mayflower Grace spa.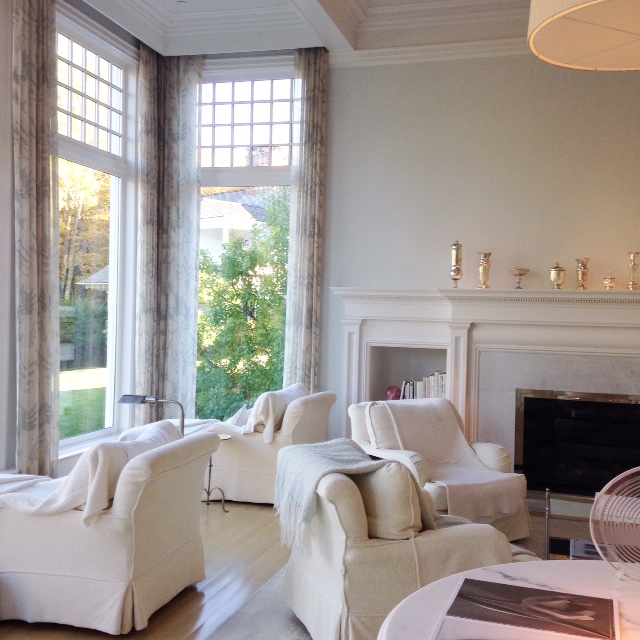 The spa is nestled at the edge of a forest with the cosy, tranquil, all-white lounge facing rows of beautiful trees. The throw on my chaise was so ridiculously soft, I had to take one home.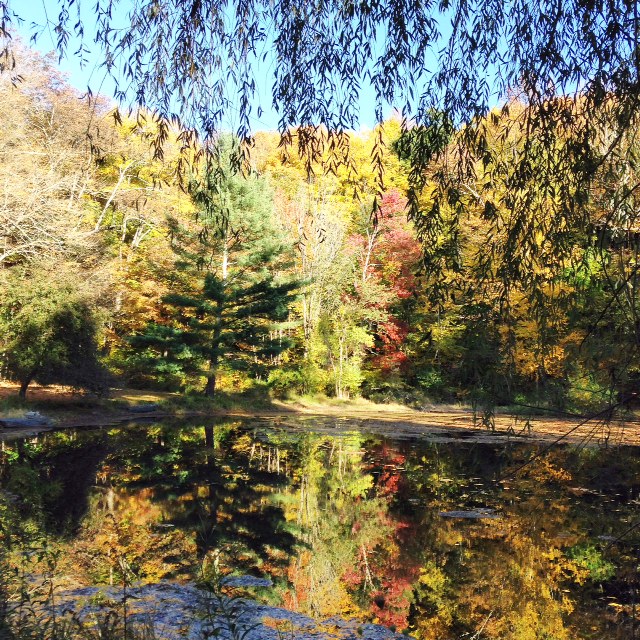 Honestly, perhaps a spa in the Swiss Alps which I have yet to and desperately want to experience would come close. But during my entire spa experience at The Mayflower I really felt like it couldn't get any better than this.
The Mayflower Grace is located in Washington, Connecticut, a two-hour drive from New York City.
One of a Kind
Albergo Sextantio Le Grotte Della Civita is a unique and brilliant creation located in Matera, a village in the southern Italian region of Basilicata.
The hotel is made up of restored ancient caves! Yes, caves. Every room is its own individual cave, and so are areas such as the reception and the breakfast room.
When I checked in with reception and they handed me a large fifty-pound wrought iron room key, I knew I was in for a surprise. My wonderful heavy key opened a very old and thick wooden door that led to my cave.
There were at least ten lit candles, giving off a magical glow that created a serene atmosphere. The stone ceiling and walls were quite high and I was immediately smitten with the smooth cobblestone floors, rustic furniture and this bathtub!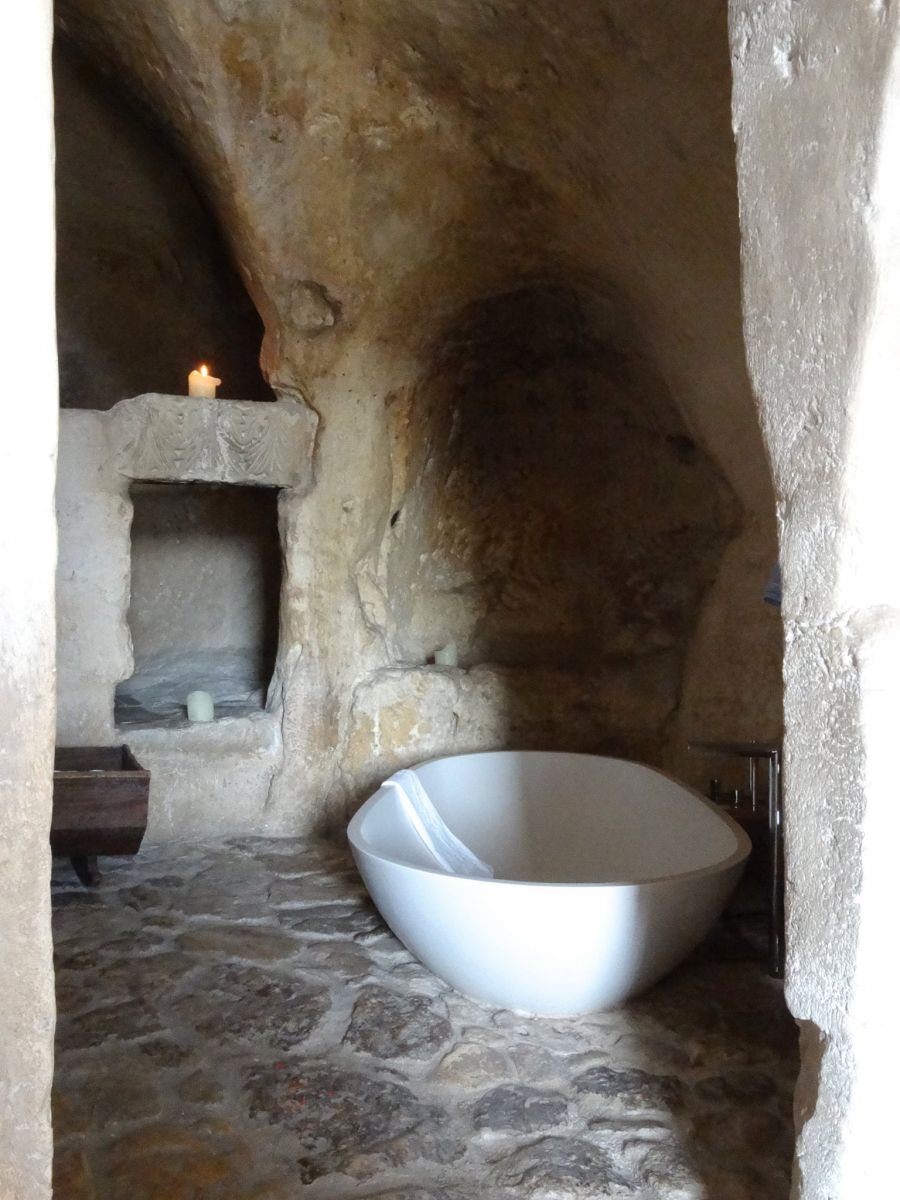 I adored every inch of this hotel and the experience it offered. It's a one-of-a-kind in every sense. Click here for the post where I provide a little more information.
Many of the hotels I visited last year will be included in the upcoming My Beautiful Hotels section of this website. I have been talking about this project for some time now and the intention was to launch it in 2015; however, due to a few personal hiccups I was forced to put the project on hold. I am now moving forward. Stay tuned!
I look forward to 2016's travel adventures and feel much of it will be last minute surprises, as I don't have a thing booked. There is something exciting about the unknown. We shall see!