YYZ – AUH – SEZ = Paradise!
Tuesday February 17, 2015
It's -26 Celsius, with a wind chill of -38 C. If you're not all decked out in an I-am-going-to-rob-your-bank balaclava—and snowsuit gear—your skin will be stinging with frostbite in seconds. The last few days here in Toronto have been the coldest in years. And we, including my pup Oscar, are not happy about it. Brrrrrrr!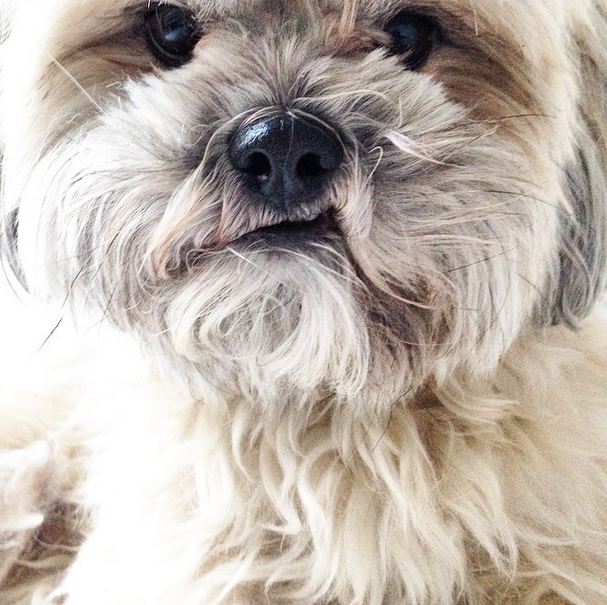 So it goes without saying that our upcoming trip to Abu Dhabi and the Seychelles couldn't be happening at a better time. In nine days, Etihad Airways will be scooping us up and flying us across the ocean into palm-tree paradise.
It all started last summer when my husband called me from a golf tournament. Through some serious hollering and muddled background noise I did manage to process something like, "We are going to Abu Dhabi!!!" He had won two Etihad round-trip tickets to Abu Dhabi! Whaaaaaat?!?!
To top off this incredible gift we decided to add a little more and visit Seychelles, since it's so close. Well, not really… but what's a measly four hours when you've just traveled 14!
Ever since flying Emirates I have been curious about its rival, Etihad. I am just as excited about taking a luxurious Etihad flight as I am about our destination. Look at this "seat."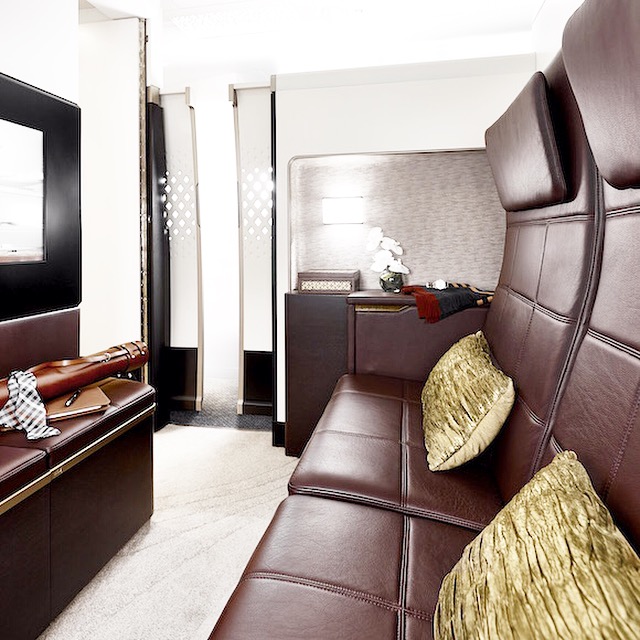 Can you imagine? Talk about the ultimate flying experience. Your "seat" is a suite that comes with a living room, en-suite bathroom and bedroom. Geesh—yes please! If this were my seat I would probably throw a fit when the plane lands, begging them to keep flying. Anyway, it's not my seat but it could be yours for a whopping $20,000, one-way. Gulp.
Our first stop is Abu Dhabi, where we will spend a few nights at the St. Regis. Here, every guest has their own Carson (a little reference for my fellow Downton Abbey fans), aka your very own butler! Actually, besides the thrilling concept of having my own butler, it was this photo of their bathtubs that hooked me in.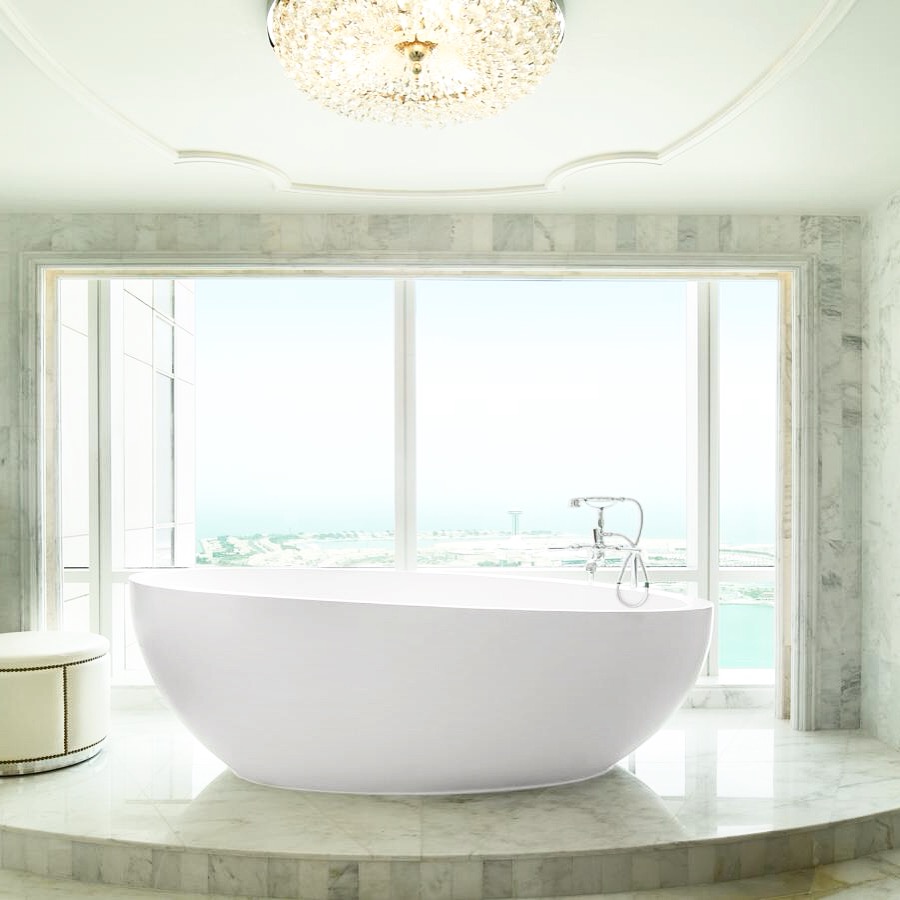 And the rooms!!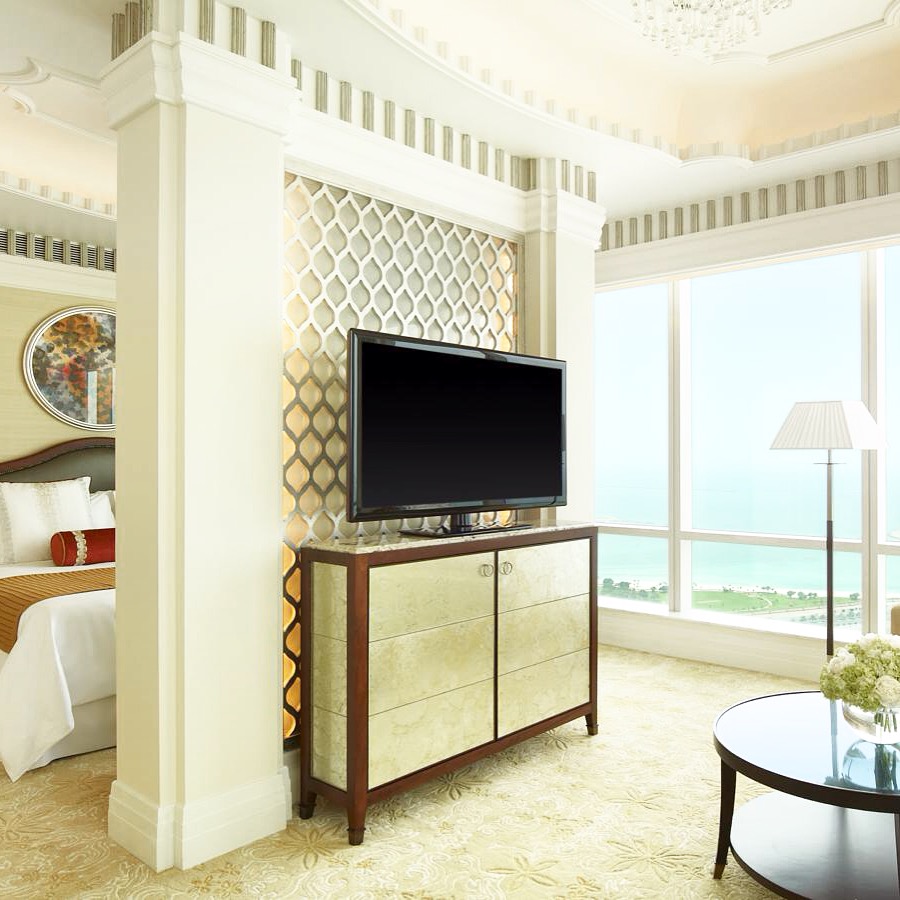 After a little Abu Dhabi culture for me, and a little Ferrari World for my husband, we will jet off to island bliss for a five-night stay at the Four Seasons Seychelles.
If sipping from a Coco de Mer while lounging on the beach and sleeping in a hilltop ocean-view villa wont take away the winter blues, I'm not sure what will. It will be a glorious five days indeed.
Thank you so much Etihad Airways for giving my husband such an incredible gift! Now I get to start counting down the days—a pastime I enjoy very much.
I will be sharing my travel experiences via Instagram, Twitter and Facebook.
Image Credits:
2 and 3 by Etihad Airways
4 and 5 by St. Regis
6 and 7 by Four Seasons Seychelles