Trianon Palace Versailles
Sunday April 24, 2016
As you enter the hotel lobby of the Trianon Palace Versailles, you will bump right into the most stunning, vibrant green, velvet tufted settee you will ever see!
And straight ahead, past this elegant foyer centrepiece, the Bar Galerie awaits you. This restaurant-bar is bright and airy, and it's the perfect setting for you to enjoy the most incredible burger you will ever have - the Chef's Burger. Oh. My. Goodness!
I normally wouldn't order a burger, but that night my date was Brett. Brett is my friend's adorable 16-year old son, and he was in Paris on an exchange program. It took him about two seconds to choose his order, which was followed with my quick, "Moi aussi, s'il vous plaît!" A burger with bacon and cheese topped with an egg, and it comes with a side of fries, onion rings and coleslaw? Why not?!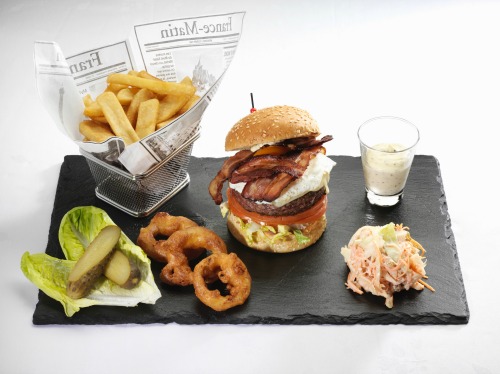 Walking off the burger was almost as enjoyable as eating it. The hotel is situated near the Palace of Versailles. Talk about the perfect after dinner walk! The Chateau, all lit up in the evening, is something to see.
The highlights from my stay at the Trianon Palace certainly include the settee, the burger, and the close proximity to the palace. But if I had to choose my top two highlights, the first would be the comfort of my suite and its view; and the second would be meeting Pastry Chef Eddie Benghanem.
The large, glass-paneled doors from my suite to my little balcony were old and elegant. I opened them and stepped out to take in the view of Marie Antoinette's little farm, The Queen's Hamlet, complete with her goats and sheep. Now that was special.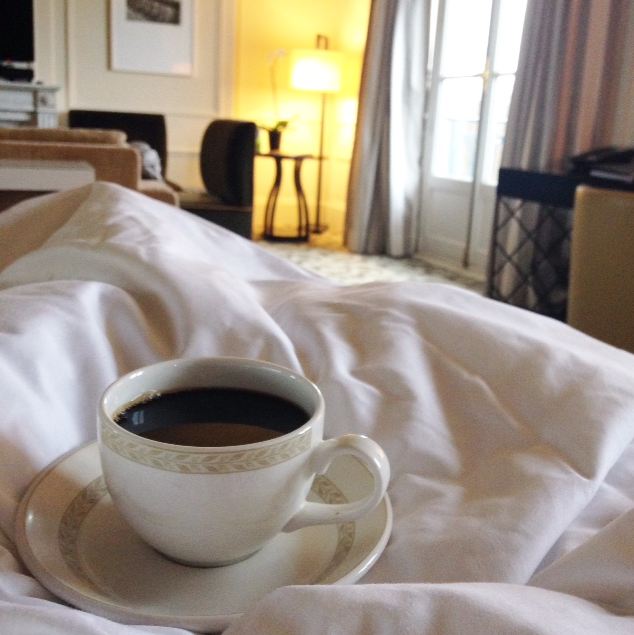 Highlight number two would have to be meeting Pastry Chef Eddie Benghanem. I was introduced to the pastry chef after a delicious tea service at the Bar Galerie. His chocolat mousse was so yummy it made my eyes roll back into my head. And I don't even like chocolate mousse.
I love baking, so I proudly showed him a picture of a vanilla cake I had recently made…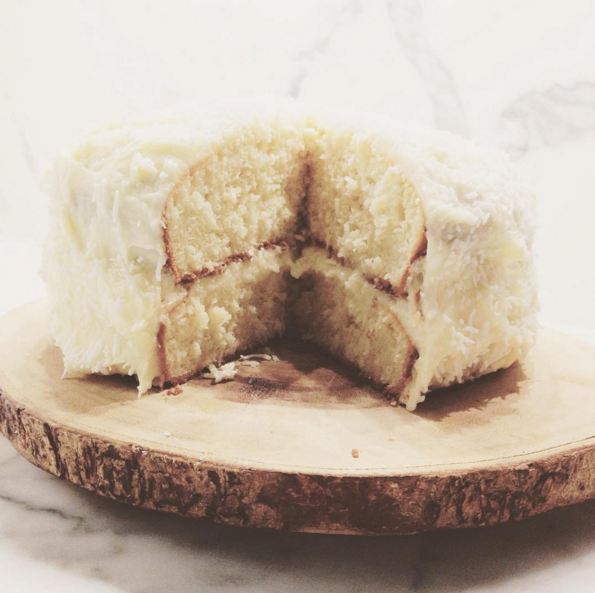 …to which he replied, while nodding his head, "Not bad at all… but I will show you how to bake a real vanilla cake." Of course I immediately took him up on the offer and am thrilled to announce that Chef Benghanem and I will be baking together in July. I am looking forward to posting a photo of "our" cake.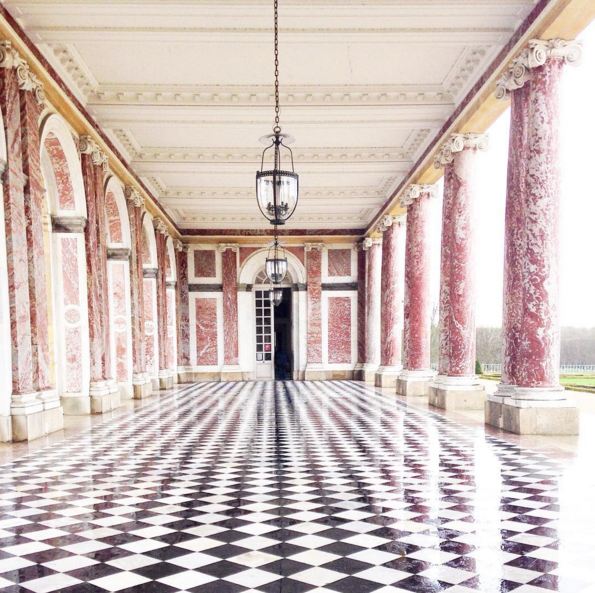 This was the first time I stayed in the town of Versailles. Day trips from Paris have always seemed sufficient, although they make for a long day. But now I know better. It is a wonderful feeling to be able to take a leisurely stroll from your hotel – straight to the Palace of Versailles itself.
Image credits:
Photo 3 by Waldorf Astoria