2015's Top Six Hotels - Part One
Thursday January 7, 2016
During the last 12 months I have had the pleasure of traveling to eight countries and staying at over 20 different hotels. I explored new cities, coastal towns, exotic islands and serene countryside, all in search of hotels. From obscure treasures to opulent luxury, these were the extra special places you never want to leave.
To say my mission was a success would be the understatement of the year. The majority of the hotels, ranging from a three to five star rating, were first-rate establishments. This makes choosing my top six an almost impossible task.
Since I didn't want to take it all too seriously, as they are solely based on my own personal experience, I decided on the following categories: Bang for the Buck, A City Gem, The Ultimate, Best Bathtub, One of a Kind and Spa of the Year.
So, here they are listed, in no particular order. But of course, I'm starting with Paris.
Bang for the Buck
Hôtel Caron de Beaumarchais is a modest and pretty hotel located in the fashionable Marais district of Paris. While strolling through the area one day, its vibrant exterior caught my eye. I knew I needed to spend a night.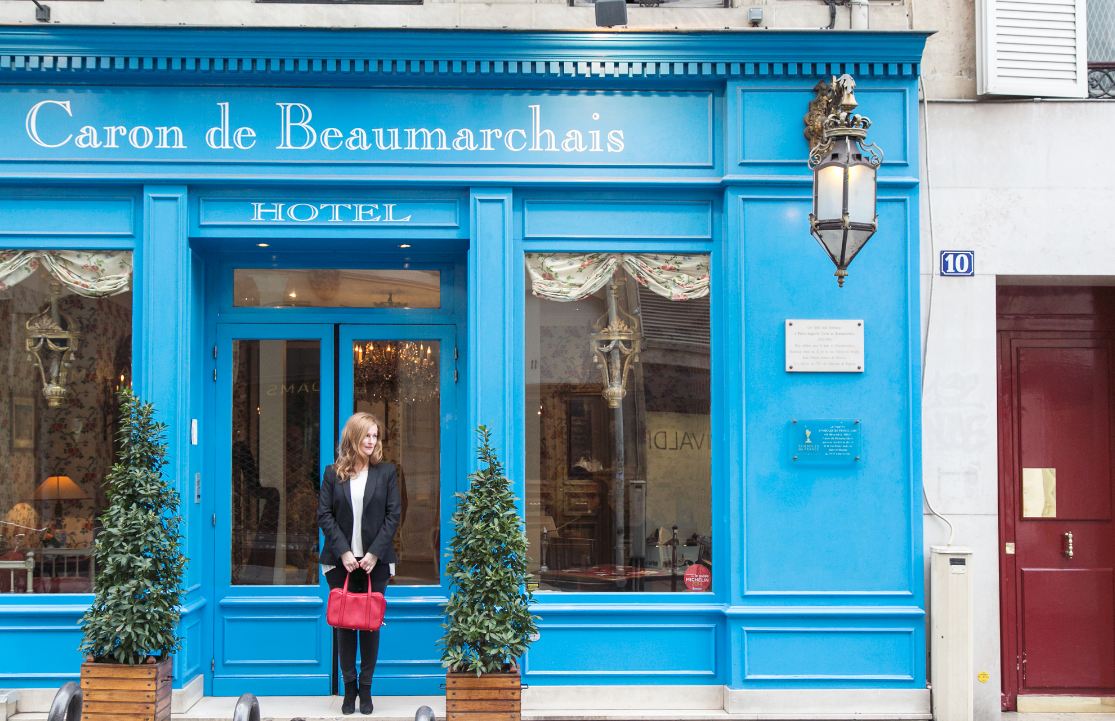 I'm glad I did. The room, staff and lobby were all incredibly charming. Offering up such splendid French charm, plus a delicious breakfast, and at special rates starting at around 115 Euros per night, this little treasure was hands down the best bang for my buck in 2015.
A City Gem
I have to confess that I became smitten with Hotel Sacher Wien while watching the movie, Woman in Gold. There was no question: it was necessary that I juggle around already-scheduled travel plans to fit Vienna in for a few days.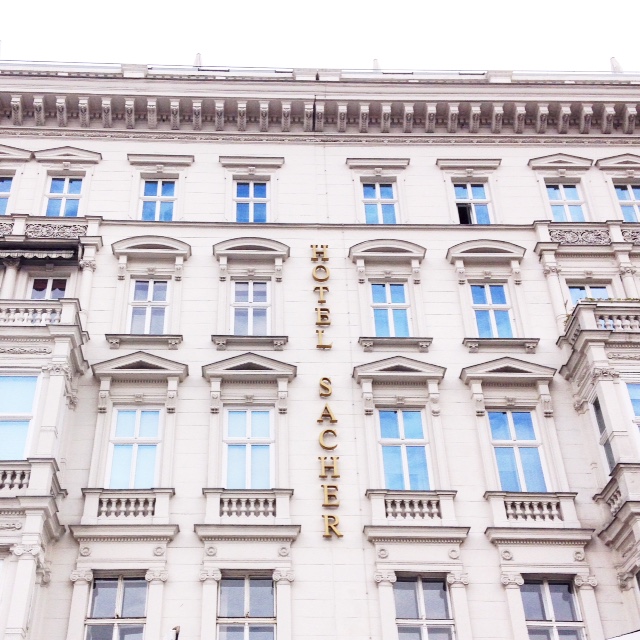 It was my first time in the city and staying at one of its great hotels was such a treat. Hotel Sacher Wien is located across from the world-renowned Vienna State Opera.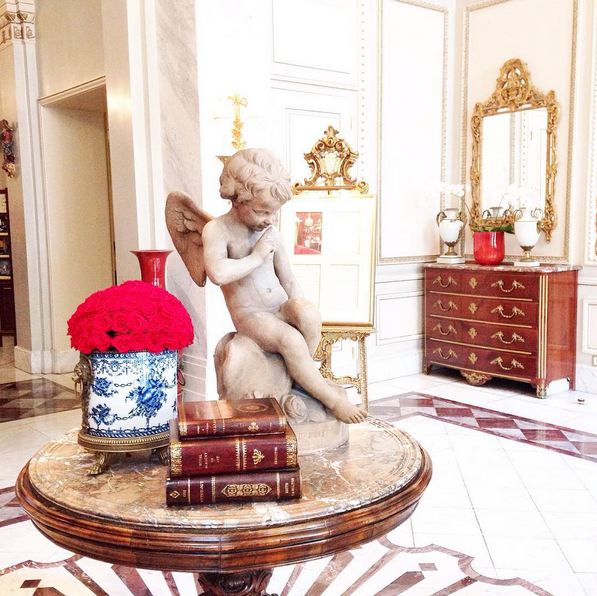 On the first evening I opened my suite's beautiful large windows and I heard glorious opera, along with the sound of horse's hooves on the cobblestone streets. Amazing!
During the warmer months the opera and ballet performances are broadcast live on a video screen outside the opera house. I didn't leave my room that entire evening. Listening to the music and enjoying room service in front of my fireplace was Heavenly enough. I did, however, make it to the opera the following evening and loved it.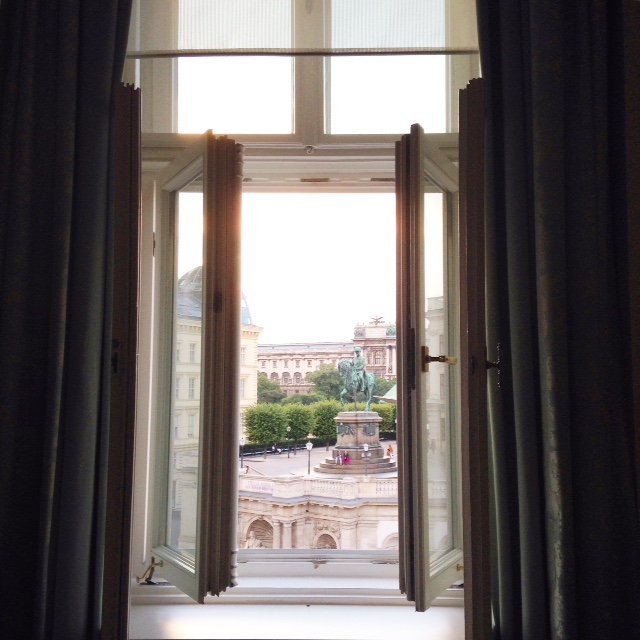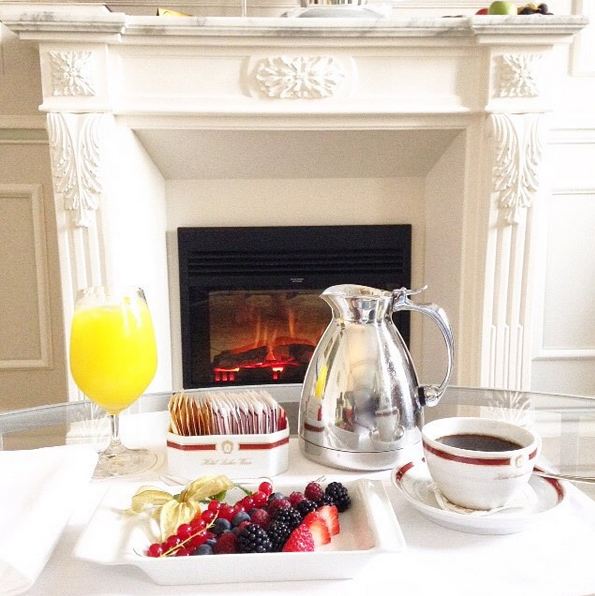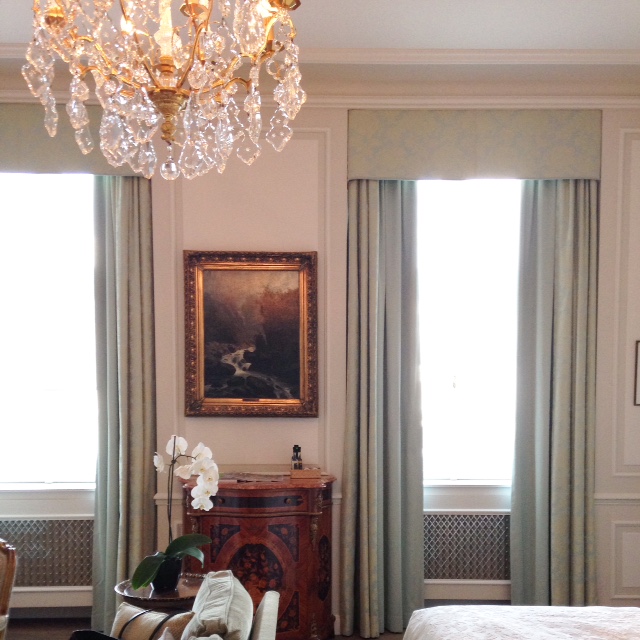 Vienna is a wonderfully romantic city. I left captivated, and with the full intention of returning.
The Ultimate
Some refer to the Four Seasons Hotel des Bergues Geneva as a mini George V. And an accurate comparison it is!
It was my first time in Geneva. I was super excited as I was meeting my mother there. She was flying in from Toronto and I was traveling via train from Paris for a dreamy girl's weekend.
Due to its reputation I had high expectations. They were surpassed within minutes of my arrival based just on their service alone. My mother was a bit nervous traveling solo from Toronto, but their handling of her airport pick-up and arrival was bar none. When I arrived her eyes were literally sparkling.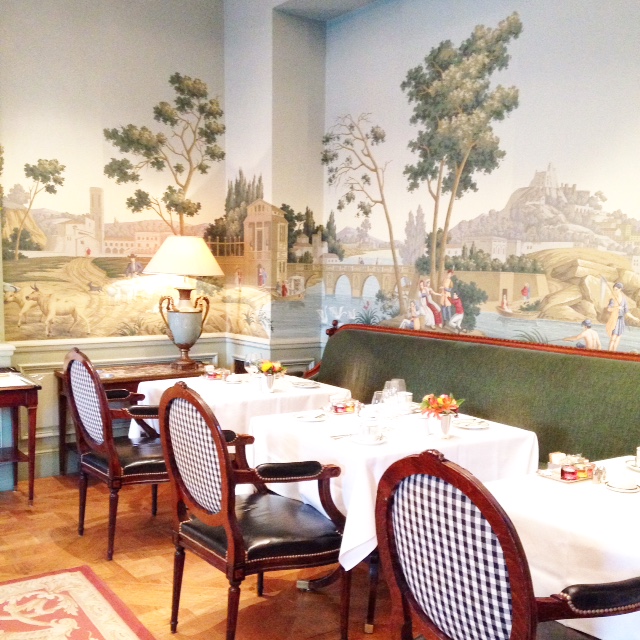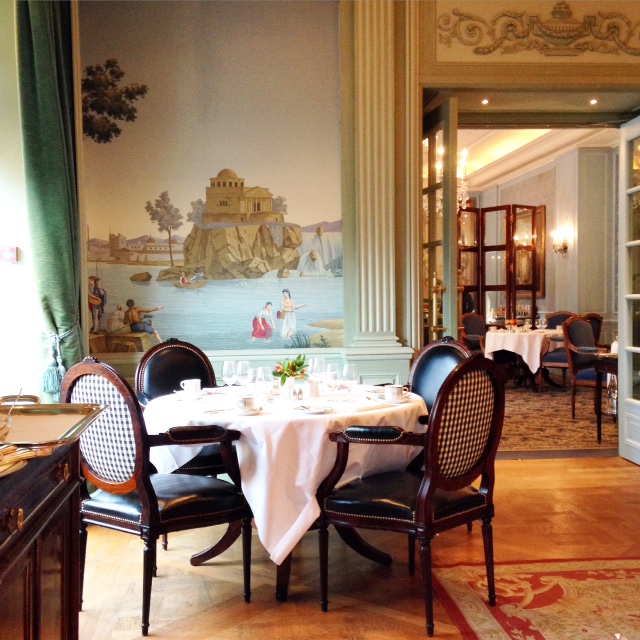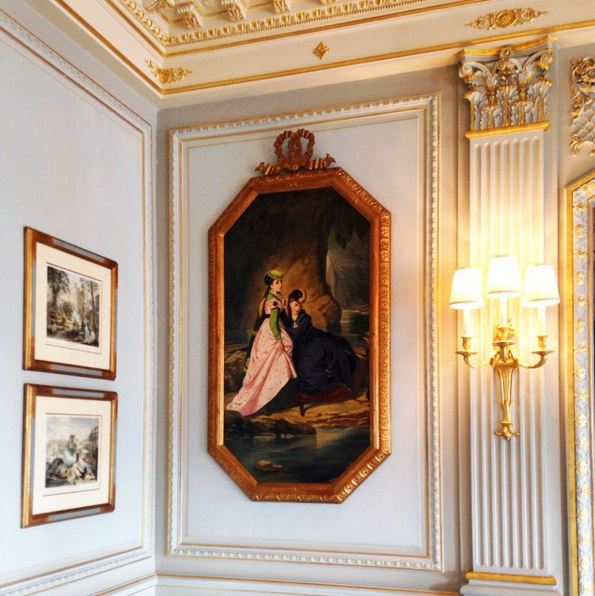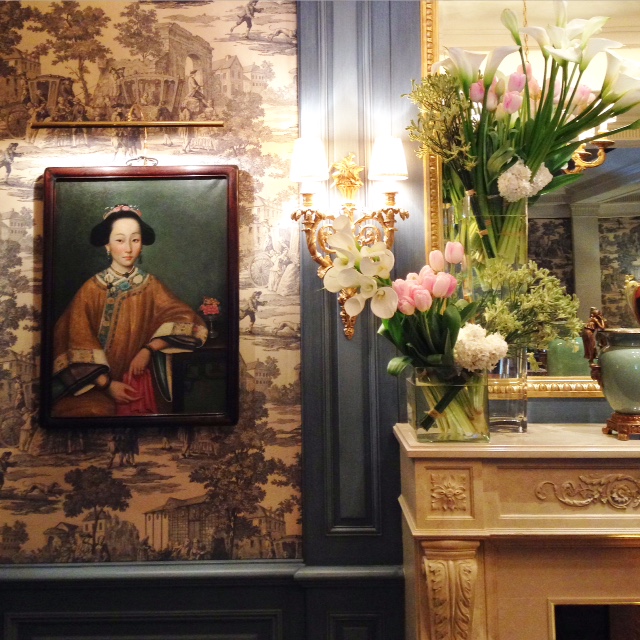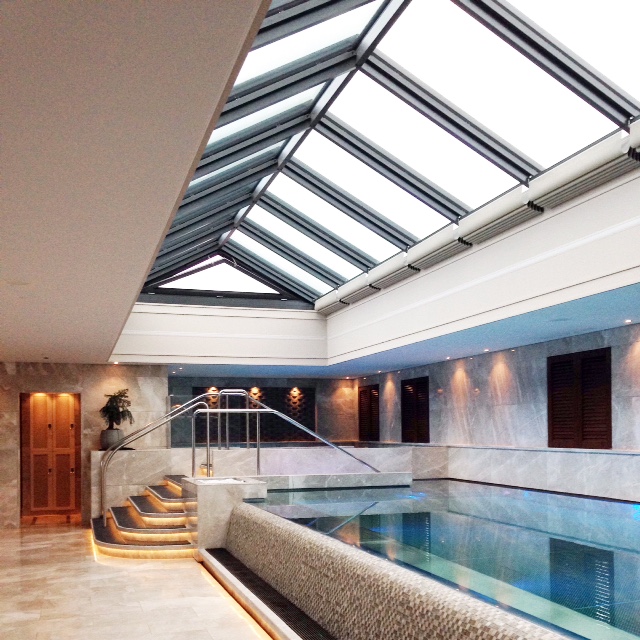 Our suite was over the top luxurious, with a sitting area, fireplace, outdoor patio, ridiculously comfortable beddings and one of the largest bathrooms I have ever seen, including a hammam Turkish steam shower.
There was a bit of shopping and exploring of Geneva's old town but our time was mostly spent at the hotel. The club sandwich from the bar and buffet breakfast in the mornings – all was delicious and perfect. It was the ultimate hotel experience in 2015.
Next up: Best Bathtub, One of a Kind and Spa of the Year in 2015's Top Six Hotels – Part Two!
Image credits:
Photo 2 and 3 by Carin Olsson of Paris in Four Months