The Hotels, the Exhibition and the Caesar Salad
Thursday November 9, 2017
Le Dokhan's, a Tribute Portfolio Hotel, is my latest Paris boutique hotel crush. The 45-room triangular building had me at first glance. It features a rounded corner, and is topped off with a classic grey Parisian dome featuring a porthole window.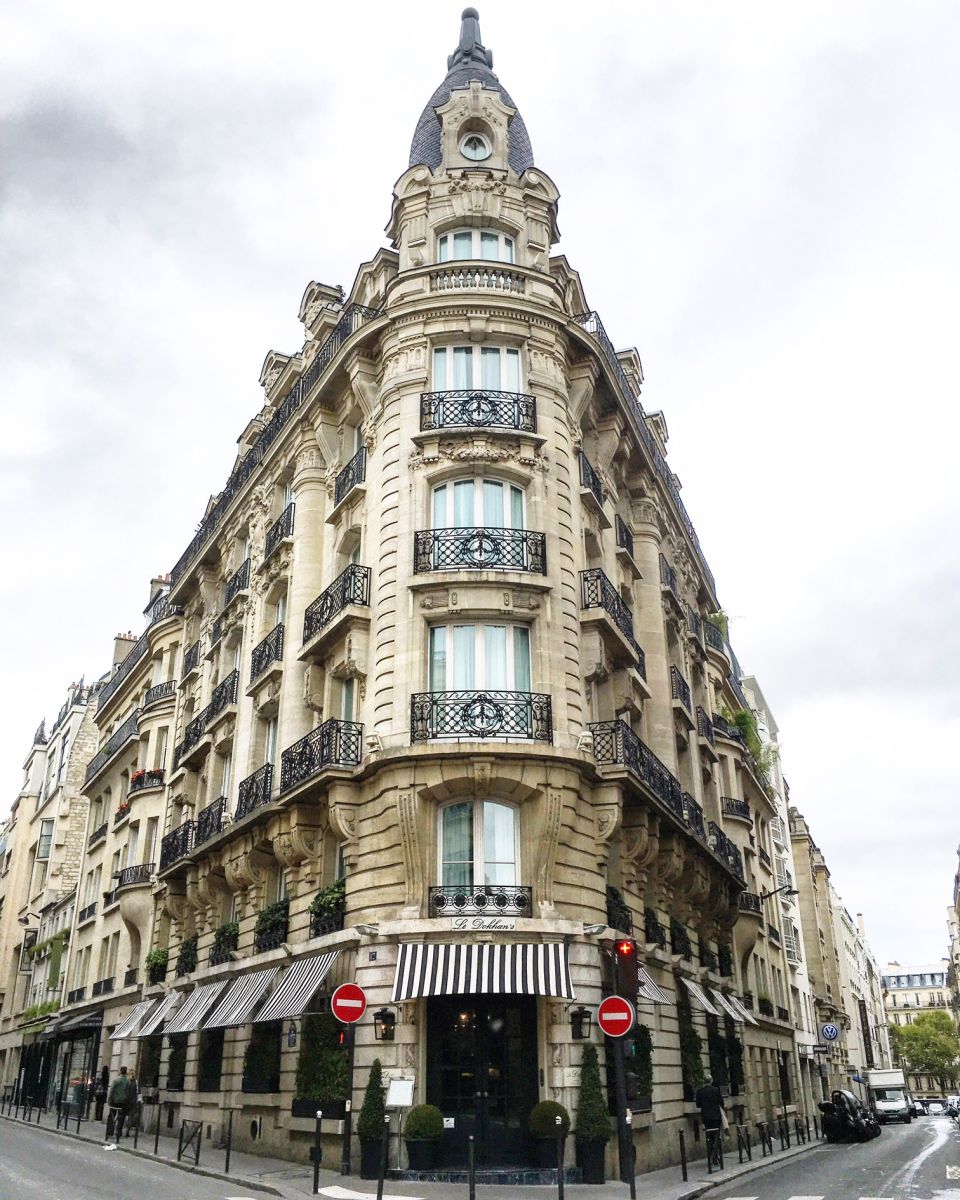 It only got better as my travel companion Bettie and I entered through the black-and-white tiled entrance, accented with lovely greens, and made our way to the lift. Why the lift? Well, their tiny little elevator is made from a genuine vintage Louis Vuitton steamer trunk!
Another wonderful surprise was when we discovered that this little gem holds Paris's first champagne bar. (They must have known Bettie and I were coming!) This beautiful space offers a candlelit romantic ambience by night and becomes an elegant breakfast room by day, allowing every guest to enjoy this special little spot.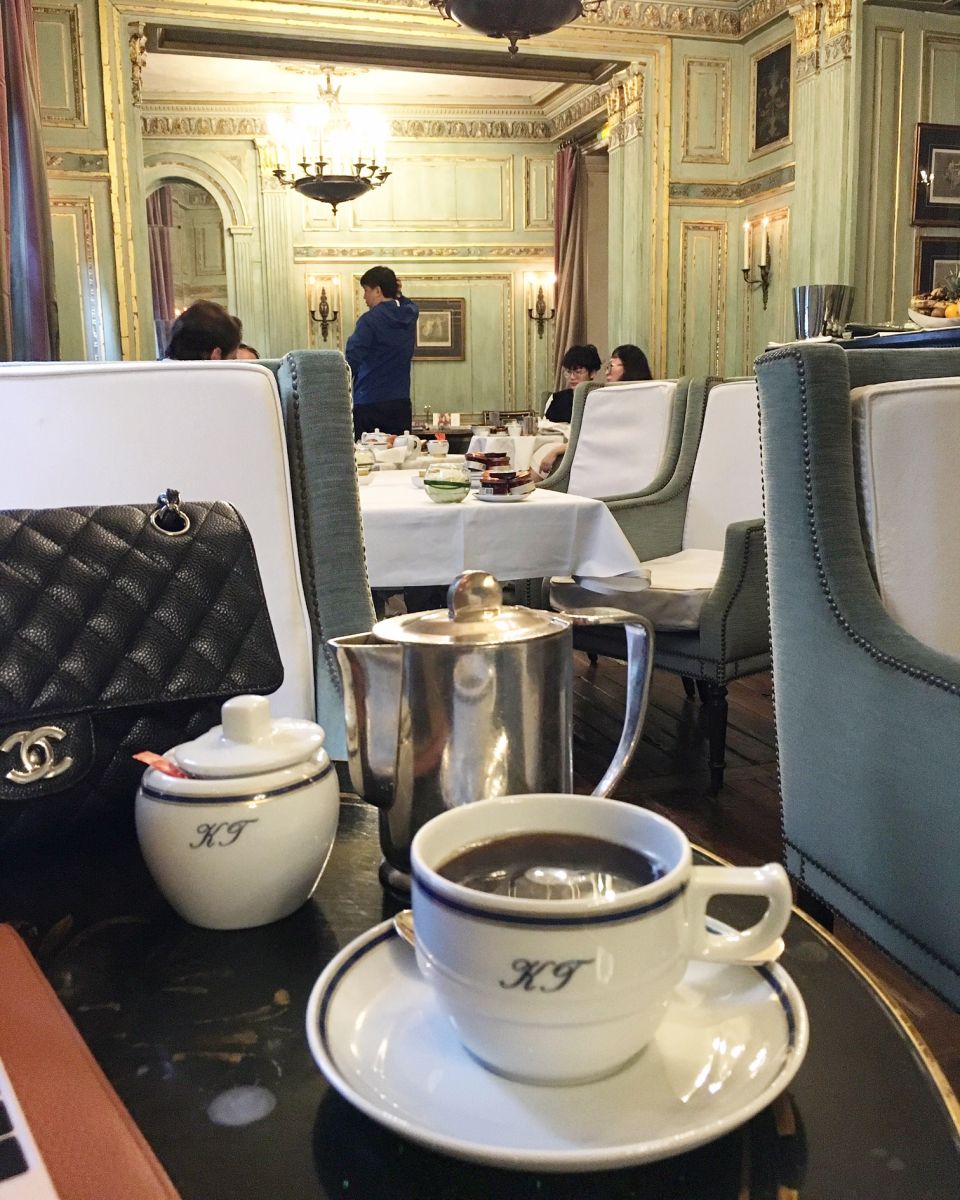 My suite was adorable. And yes, by adorable I mean small – BUT very pretty, cosy and comfy.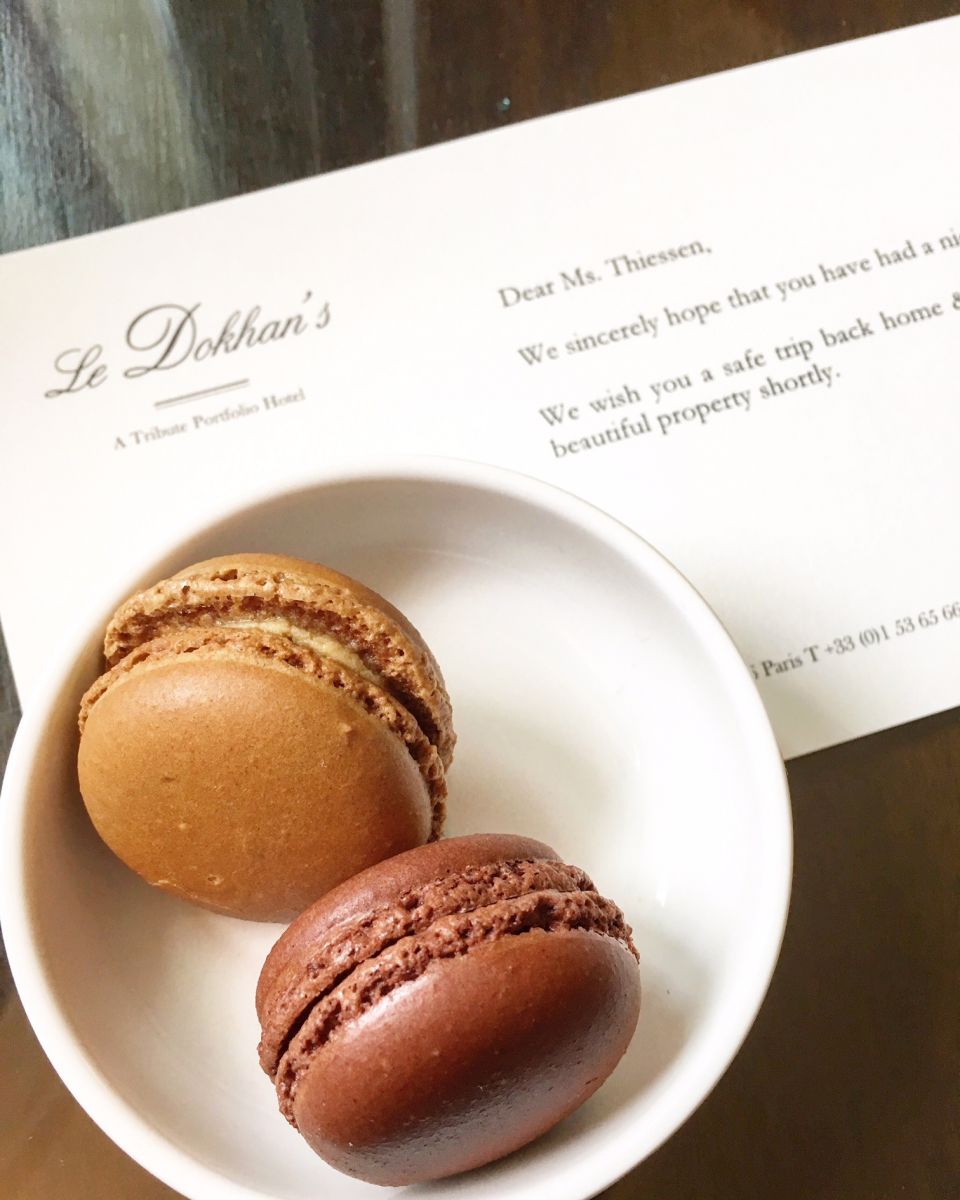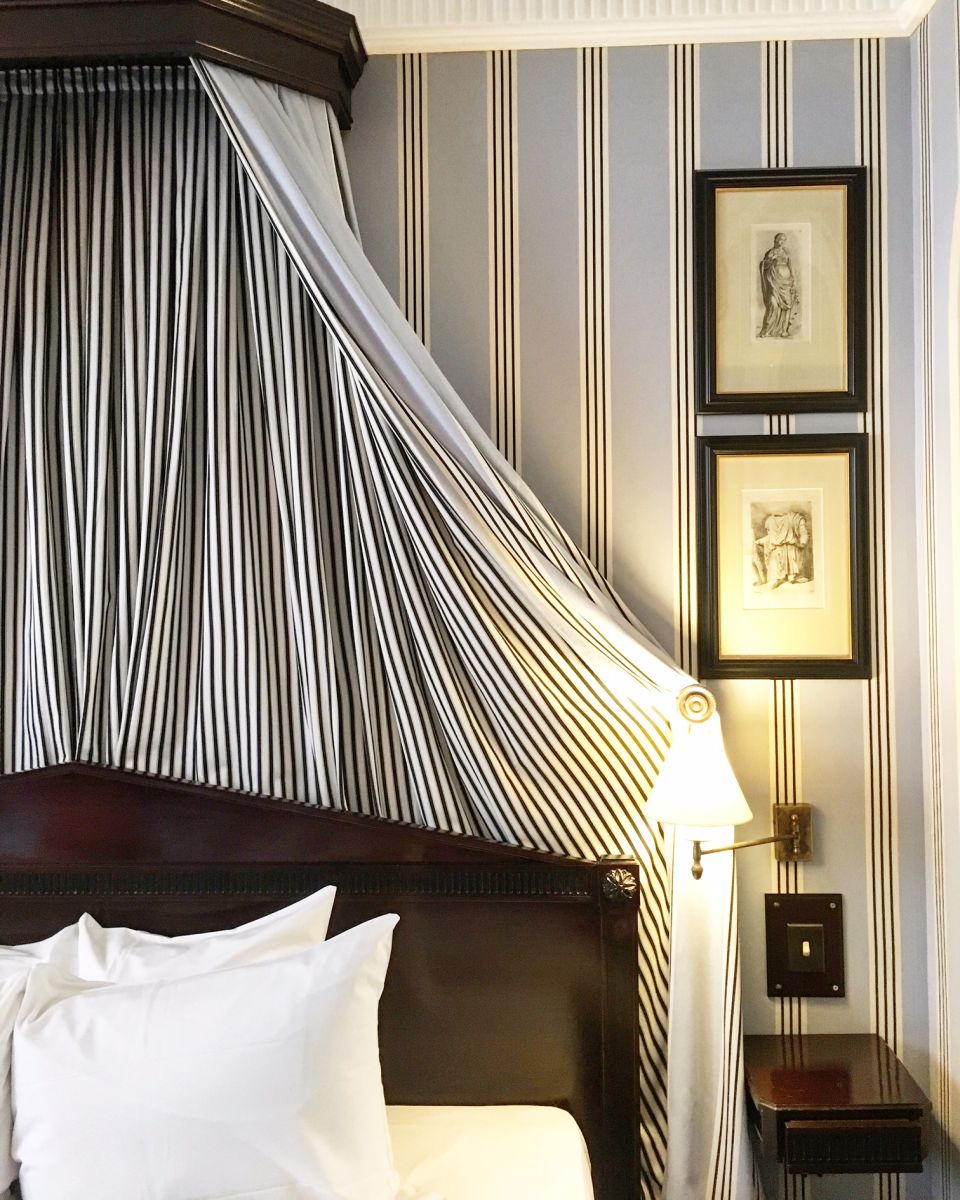 Le Dokhan's is in a great location, just down the street from Place du Trocadéro, which offers the most incredible views of the Eiffel Tower.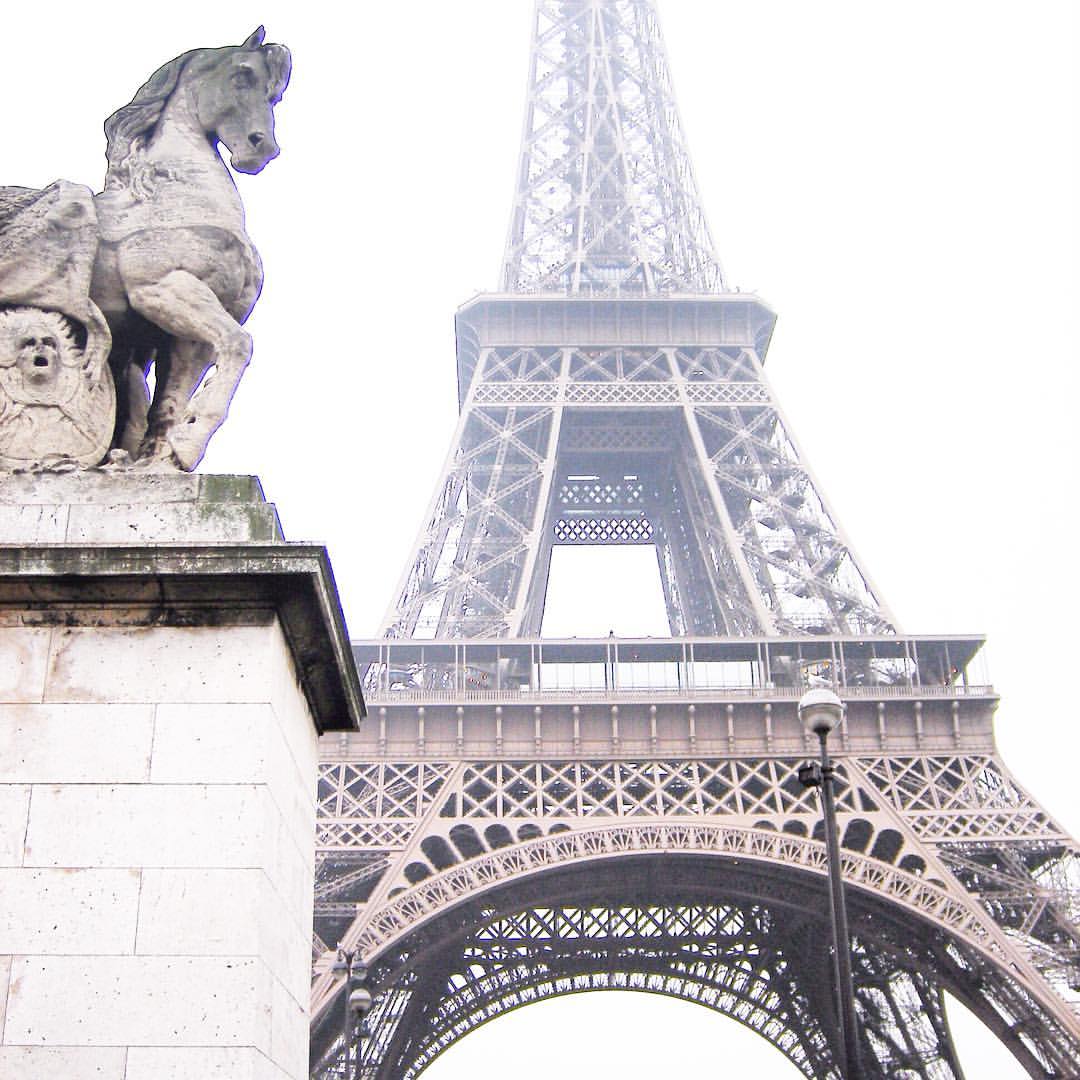 When we weren't revelling in the champagne bar, we were out enjoying the cool, crisp and colourful streets of Paris.
My favourite day started with breakfast at the Shangri-La Hotel.
After the delicious feast, we strolled through the hotel's breathtaking garden.
It was such a beautiful day, prompting us to want a little more of the beautiful fall foliage, so we headed over to Champ de Mars and then up to Parc Monceau.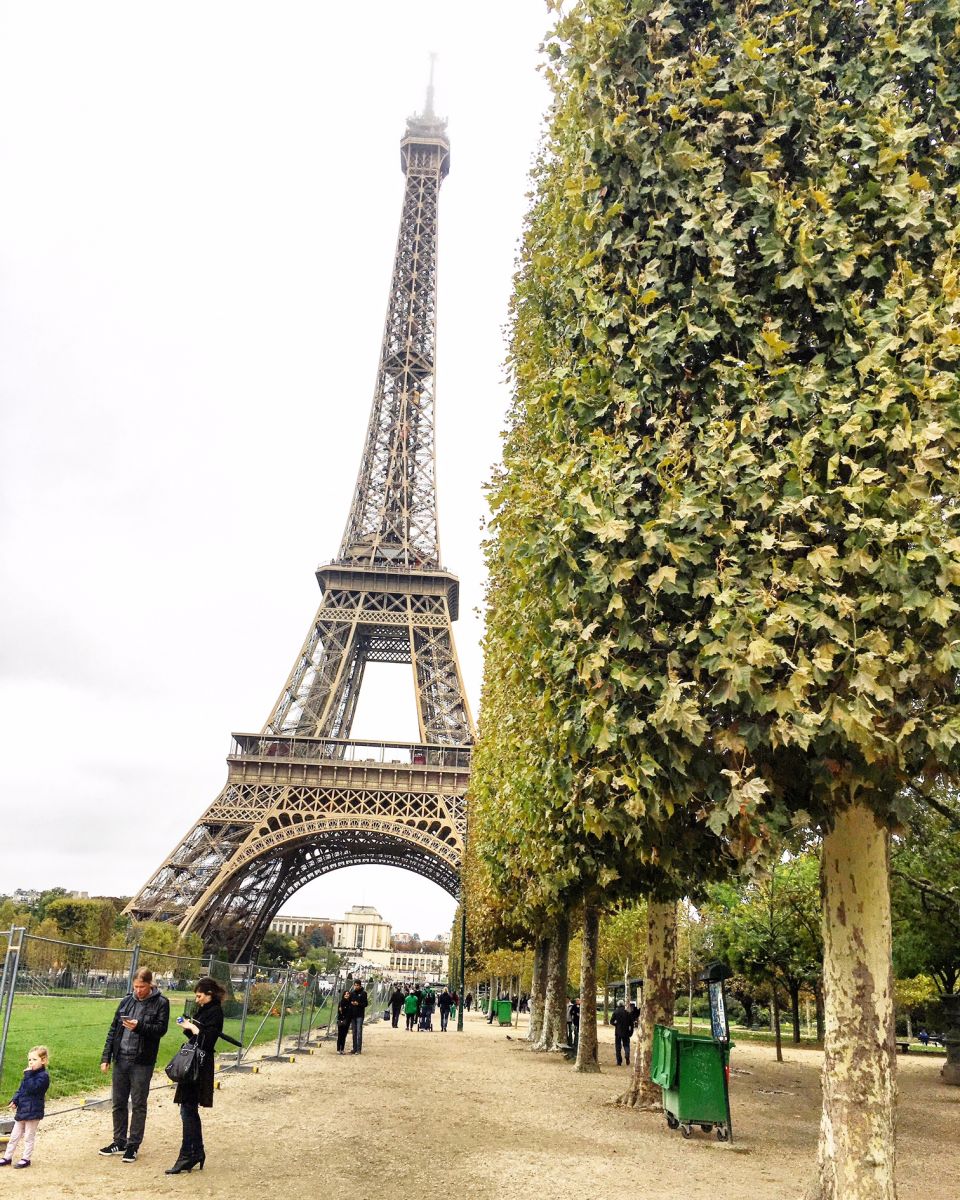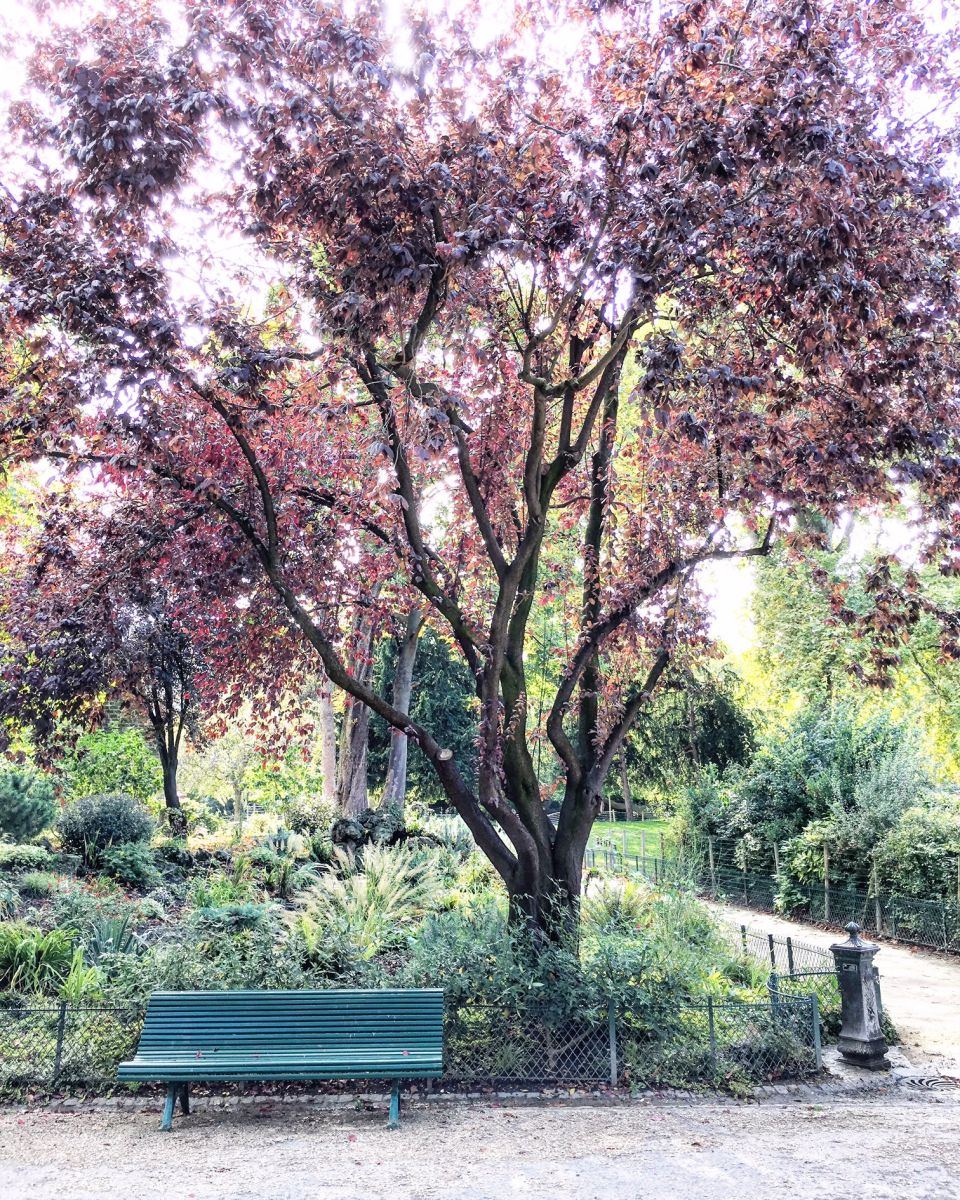 By the time we exited Parc Monceau we had certainly walked off breakfast. It was time for the fanciest Caesar salad I have ever had!
Hôtel Le Bristol Paris serves up the most delicious and prettiest salad, and in such elegant surroundings.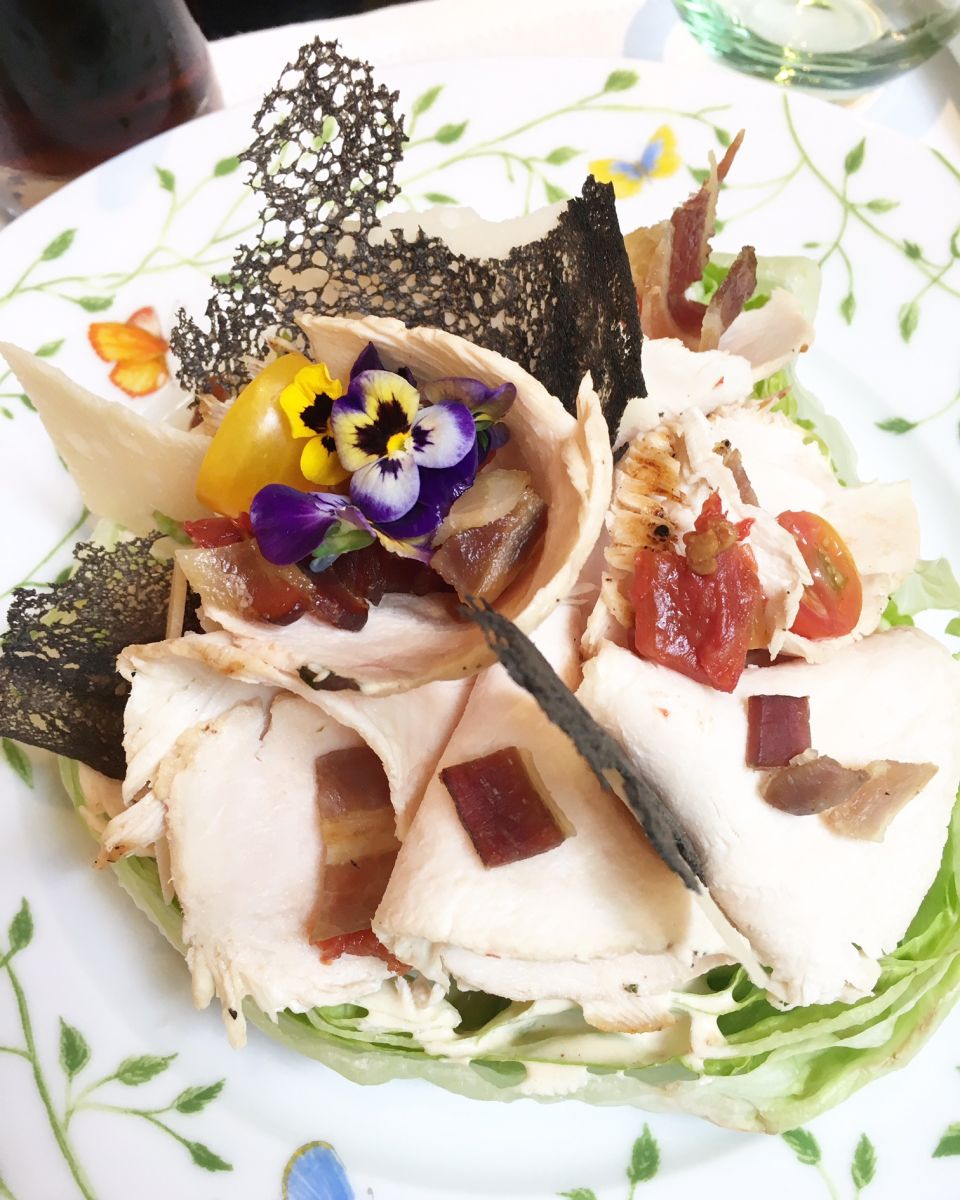 After lunch it was straight to the Musée des Arts Décoratifs for the Christian Dior exhibit. This was the highlight of our trip so we were pretty excited when we took our place in the queue.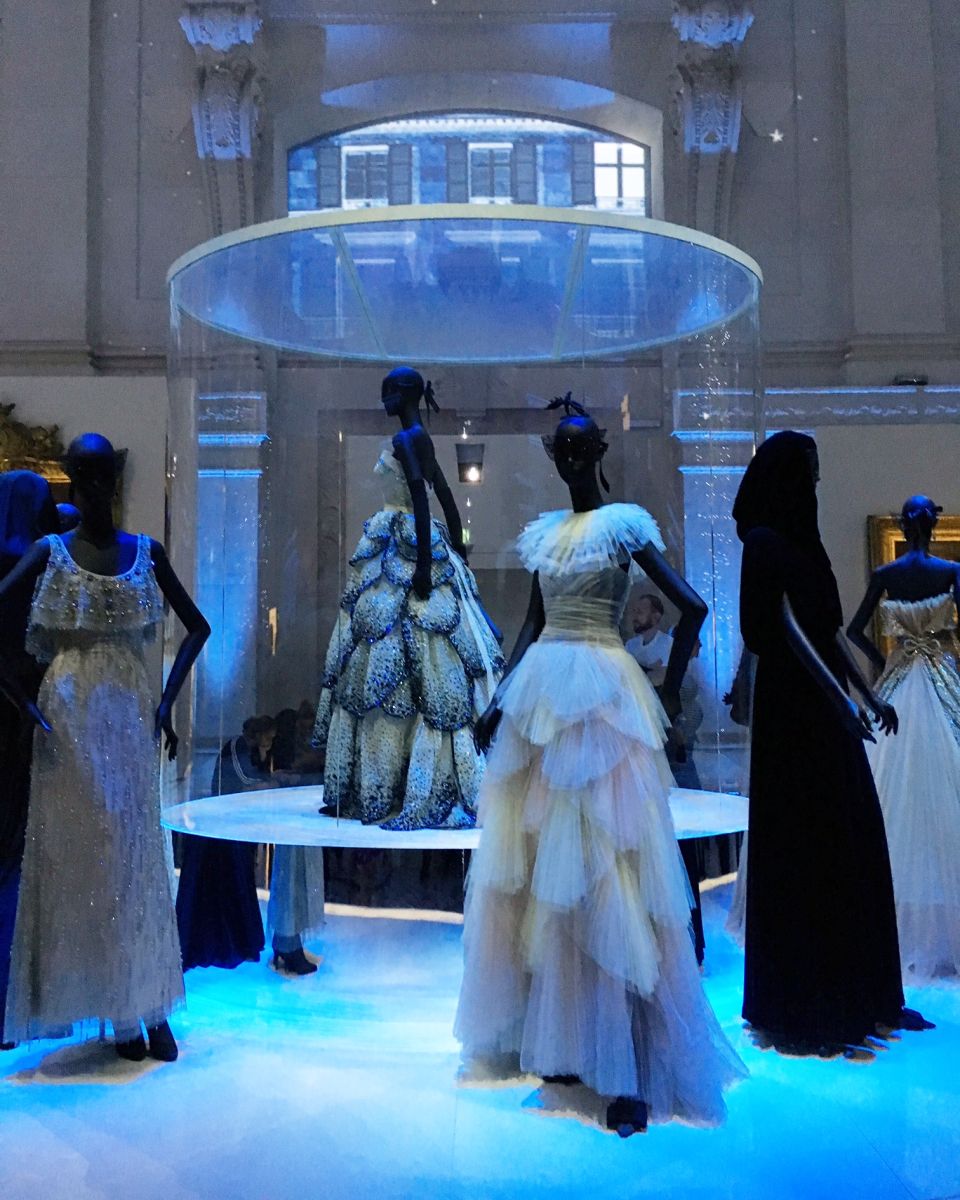 Seeing the evolution of this fashion house displayed over the years, from Christian Dior to Maria Grazia Chiuri, was incredible. There is a wow factor in every single part.
One of my favourite displays is of the "atelier toiles," the first incarnations of a silhouette inspired by the designer's sketch.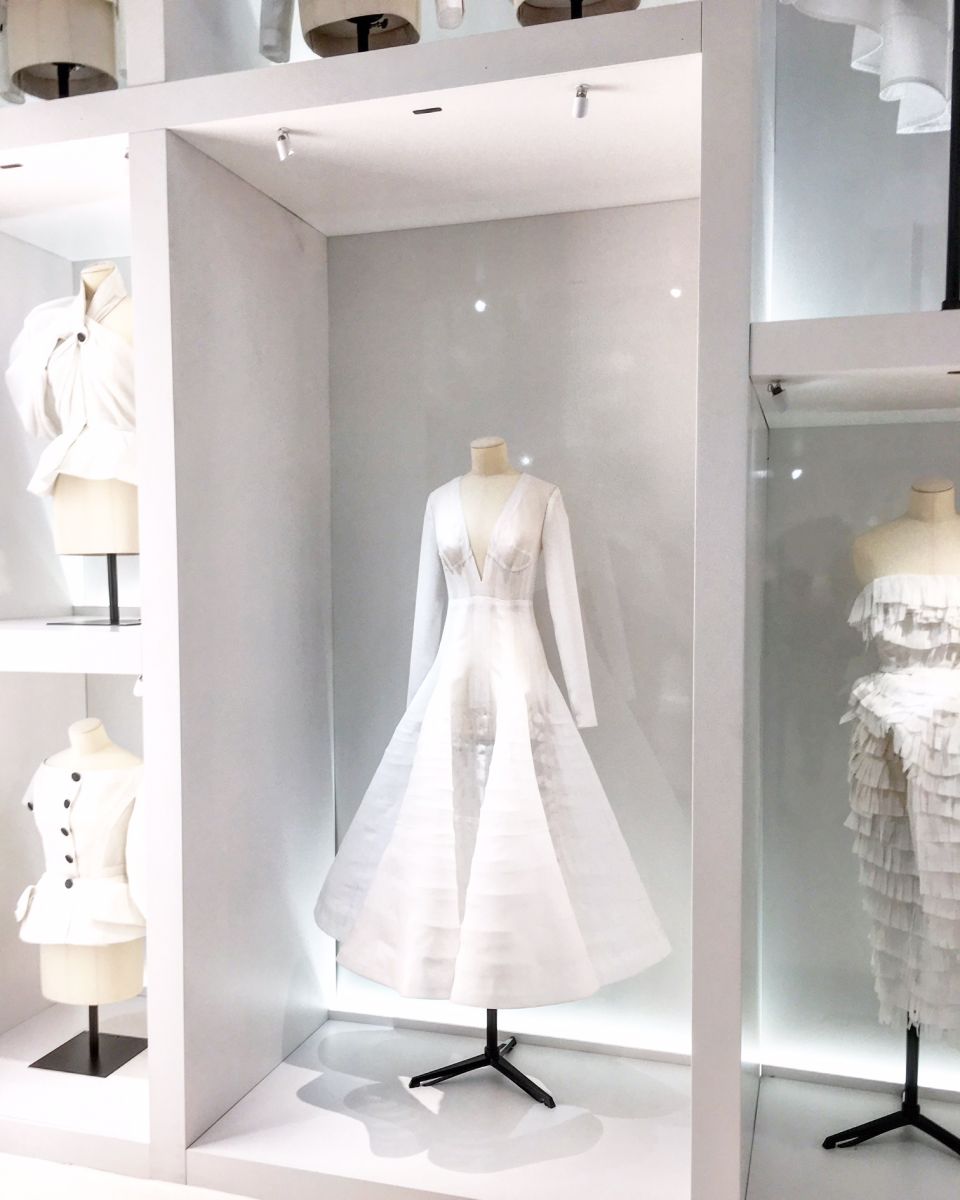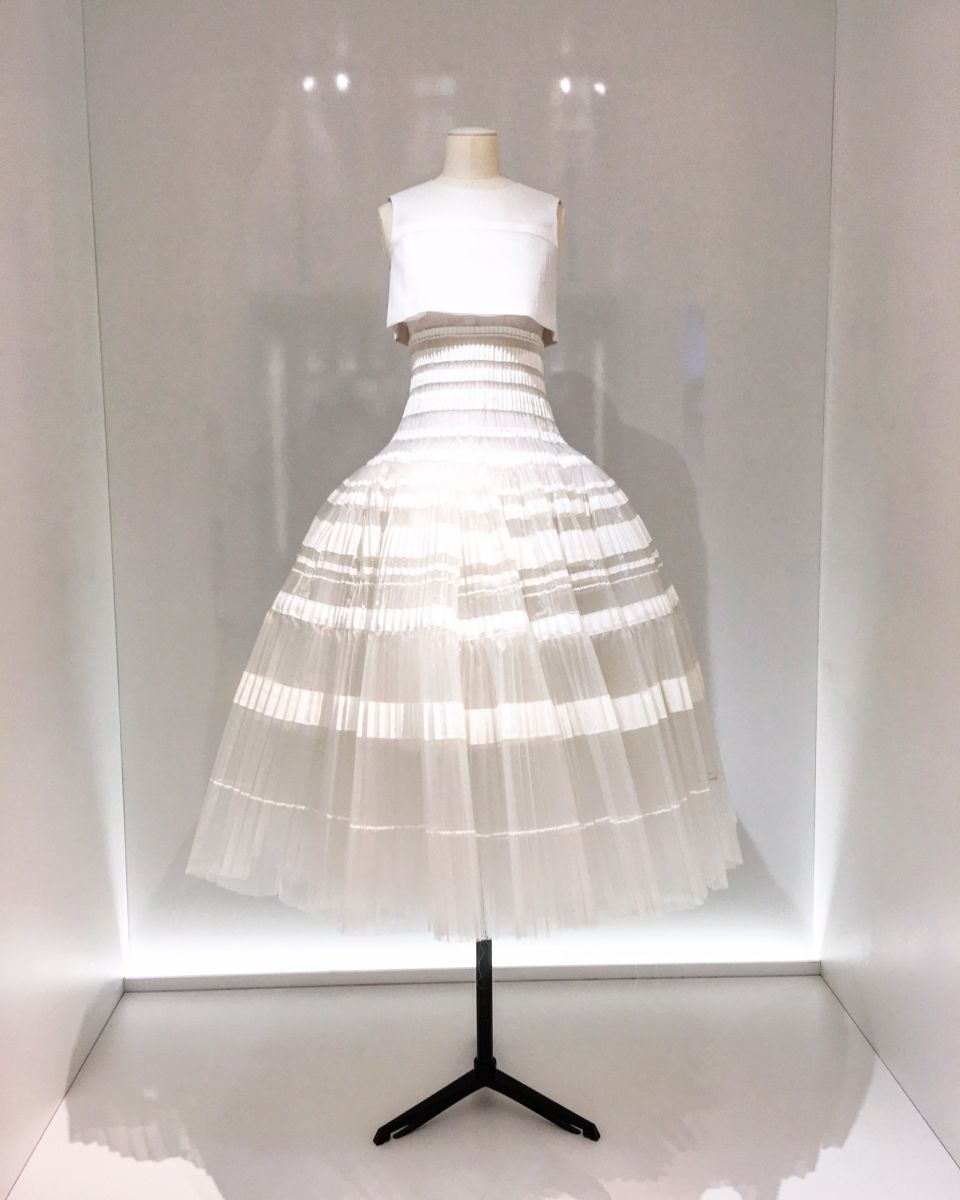 During the entire tour the only word that kept popping into my head was – exquisite!! Everything was exquisite.
If you are Paris bound in the near future, this is something you cannot miss! It is the biggest fashion exhibition ever held in Paris. The exhibit closes on January 7, 2018.
Once again, Paris was more than I expected. It always seems to be. I'm not sure when I will return; however, for now, it is back to Newport, RI for a little weekend getaway!