The Beauty of Travel
Thursday October 22, 2015
Special moments tend to pass by so quickly when traveling. I try to take it all in, feel every bit of it, yet, at a snap of a finger it's over. I suppose this is why I constantly feel the urge to plan my next adventure only days after I have returned from my last.
But, for me, the beauty of travel is not just about experiencing new places, or returning to ones you have visited a thousand times because you just can't get enough. Guilty! It is the extraordinary memories – and, at times, even new friendships – you take home.
I discovered Grace Hotels after my last trip to Kennebunkport. I was trying to find a reason to return to the picture-perfect town and while searching online I found the luxury boutique hotel group. It included The White Barn Inn in Kennebunkport. Boom! It didn't take long for me to notice the two other affiliated inns, all within driving distance of each other. And so began the making of a fall foliage road trip!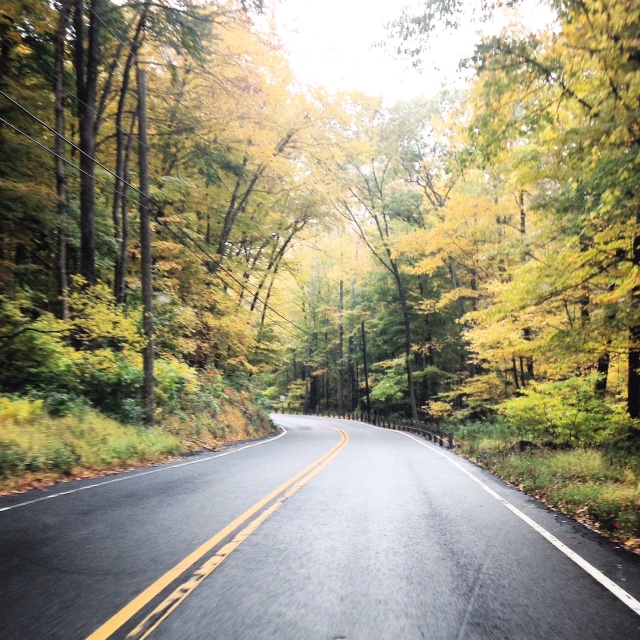 I began my longest road trip ever on October 11th. It took me nine hours to reach my first destination, The Mayflower Grace in Washington, CT.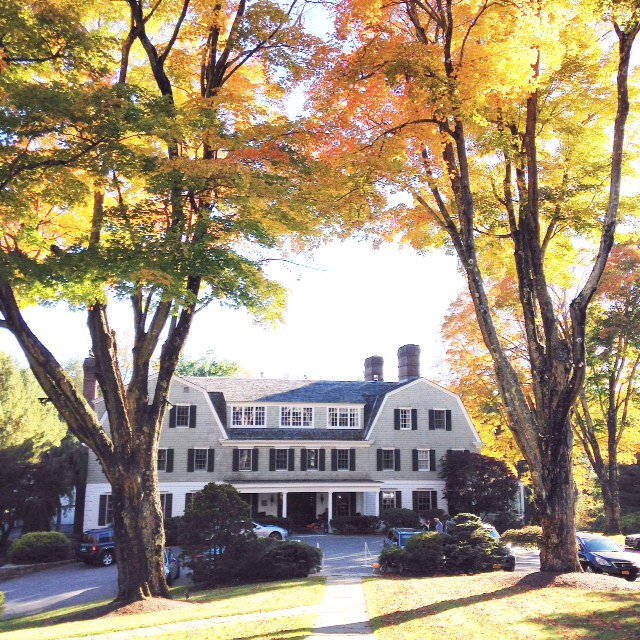 The inn sits on the most spectacular property surrounded by many scenic drives. With the leaves at their peak, the view of this area was nothing short of breathtaking.
The following day I enjoyed lunch in the neighbouring town, Litchfield. I ate at the West Street Grill and sat on a sun-drenched terrace while chatting up the gentlemanly proprietor who was beside me, also lunching.
Afterwards I spent a divine afternoon relaxing in Mayflower's renowned spa.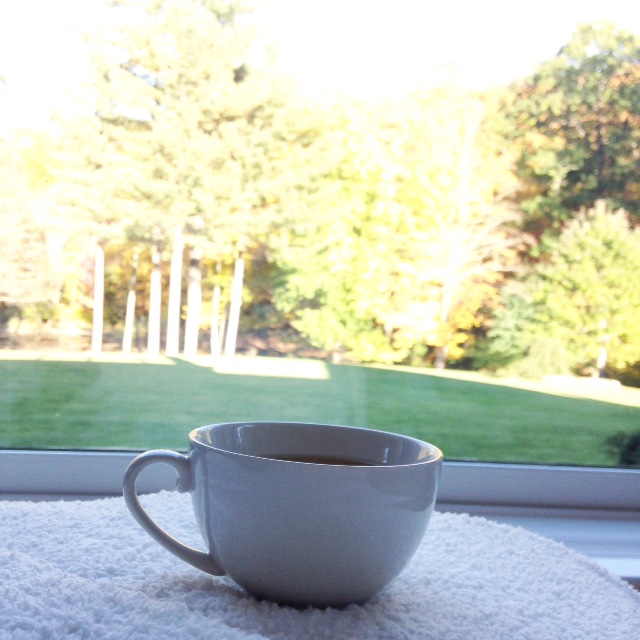 A couple of days later I left Washington and continued on to Newport, RI, a drive that took around three hours. A leisurely drive on colourful, winding roads crossed enormous bridges and offered the most beautiful views. When I arrived at The Vanderbilt Grace, I found another hotel treasure.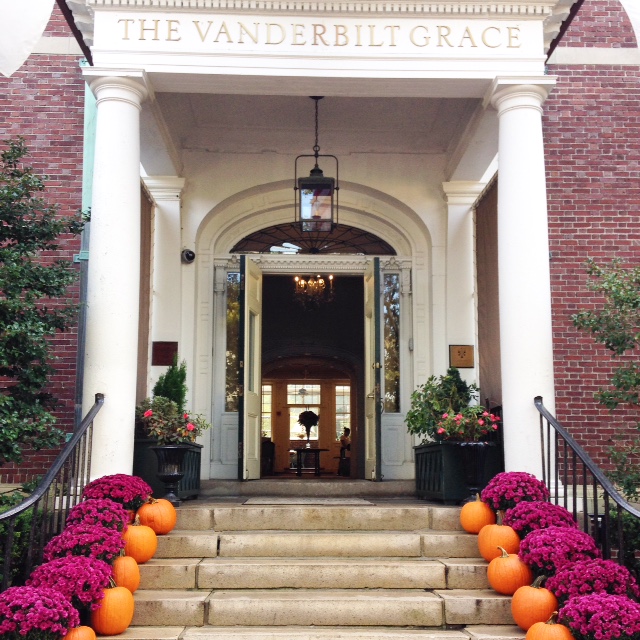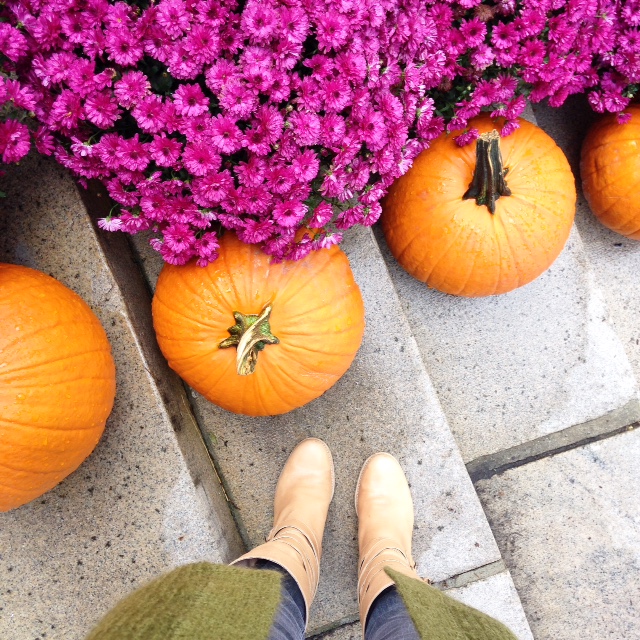 Beyond staying at The Vanderbilt Grace, what I was most eagerly anticipating in Newport was my tour of The Breakers on Ochre Point. Sitting off of the historic Bellevue Avenue, this mansion was built by the Vanderbilt family at the end of the 19th century. I thoroughly enjoyed exploring the mansion and was thrilled to see the once glorious ways of the Vanderbilts.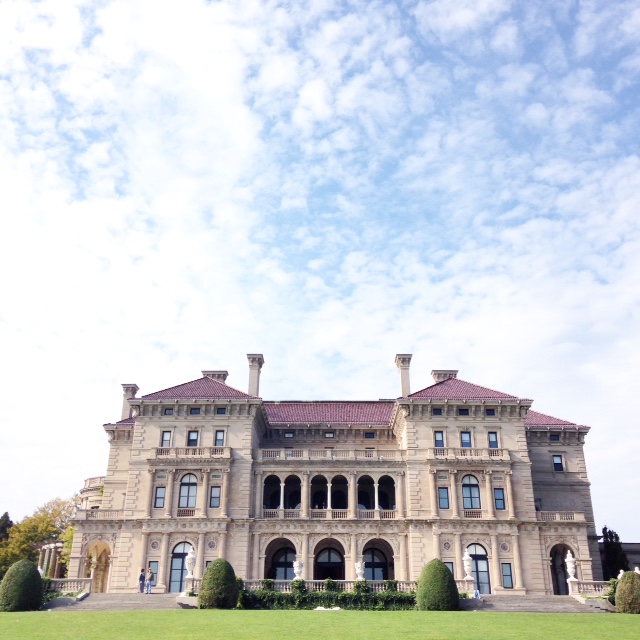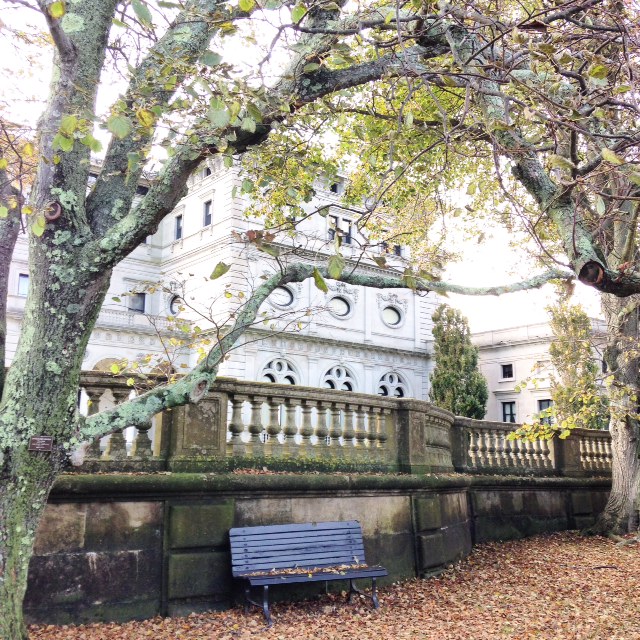 However, what I took away from Newport was the experience of serendipity. The chance happening that took place later on the same day, and on that same avenue, is something I will never forget. Meeting new friends you didn't realize you were supposed to meet until you met them: that's the beauty of travel. (More on this in a later post.)
The following morning I awoke excited to return to Kennebunkport and a stay at The White Barn Inn. I hopped in the car and following another three-hour drive I checked in to my last hotel of the road trip.
What I love so much about The White Barn Inn is that it's yellow – the prettiest, most vibrant yellow. Reception was incredibly friendly and my room was just right. I have a thing for bathtubs, so I was pretty pleased when I spotted the claw foot.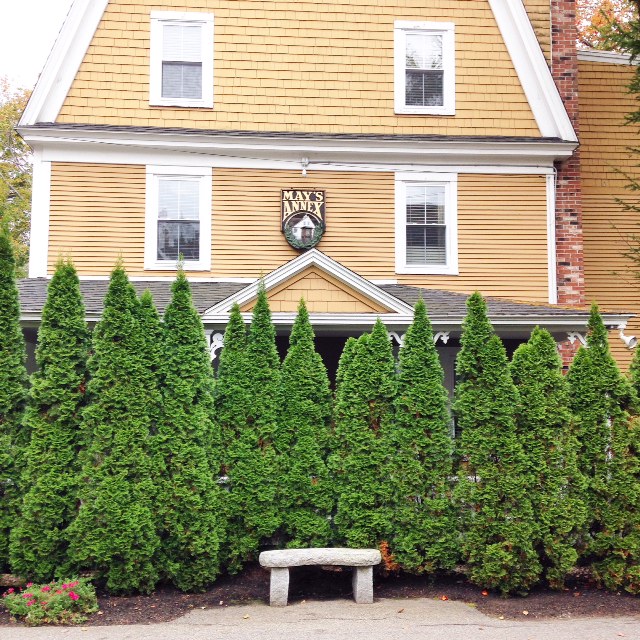 Later in the day, while walking to a perfect little stretch of beach, I caught a glimpse of my fishing boat. And by "my" I mean the same boat I spotted last time in Kennebunkport. Calypso is her name, and she's delightful! Mark my words… one day I will be on it. But not to fish – maybe just a cruise. Okay, maybe a cruise on a fishy fishing boat isn't the loveliest of ideas. Whatever… but it's official, I have a crush on a fishing boat.
In the evening I devoured fish 'n' chips at a crab shack and washed it down with pumpkin beer, all while overlooking the Gulf of Maine. It was a beautiful contrast to the previous night, when I enjoyed a venison stew and French bread with a little Veuve Clicquot at a table set for two, sitting in the library of the most beautiful home I have ever stepped into.
On my eleven-hour drive home I reminisced about the magic of the last five days: the splendid hotels, the landscape, new friends and experiences, and most especially, walking on the beach in Kennebunkport.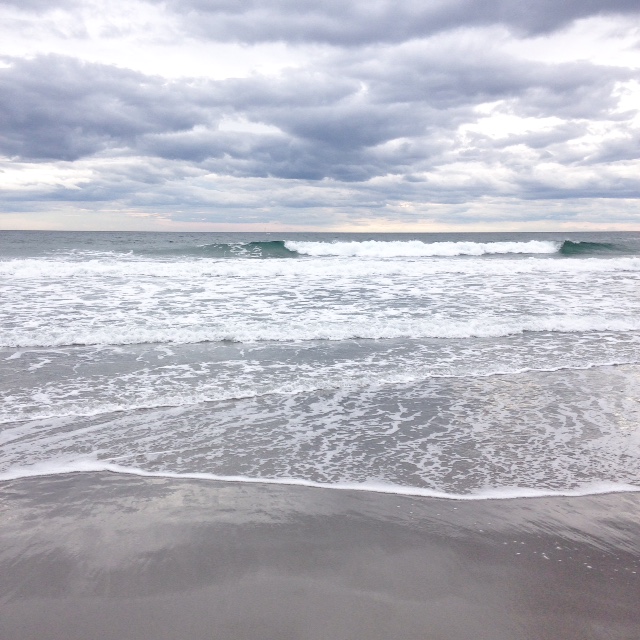 Twenty-six hours of driving in total. But I would do it all over again tomorrow.