Summer Fun in Paris - Part Two
Wednesday September 21, 2016
We were ecstatic. My niece Cassie and I had arrived at the Trianon Palace Versailles, a Waldorf Astoria hotel in the beautiful town of Versailles. Our long-awaited baking session with head pastry chef Eddie Benghanem was about to begin.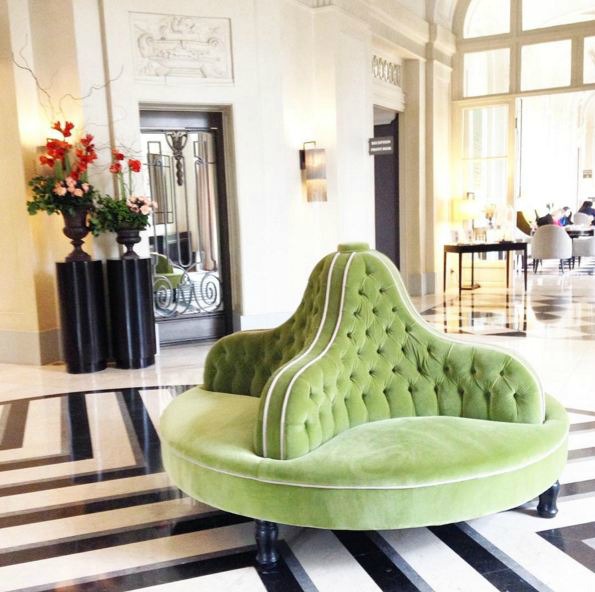 It all started when I met Chef Eddie this past February. I was staying at the hotel and during an afternoon tea service I asked if I could meet the talent behind the cakes. He presented himself and we had instant cake chemistry! Feeling cocky from having just mastered a coconut cake – which called for three separate recipes, I might add – I thought I knew a thing or two about baking.
Nope! He assured me I did not (ha!) and that he would help me bake "a real cake." So it was quickly decided that I would see him later this year for a baking session.
And here we were!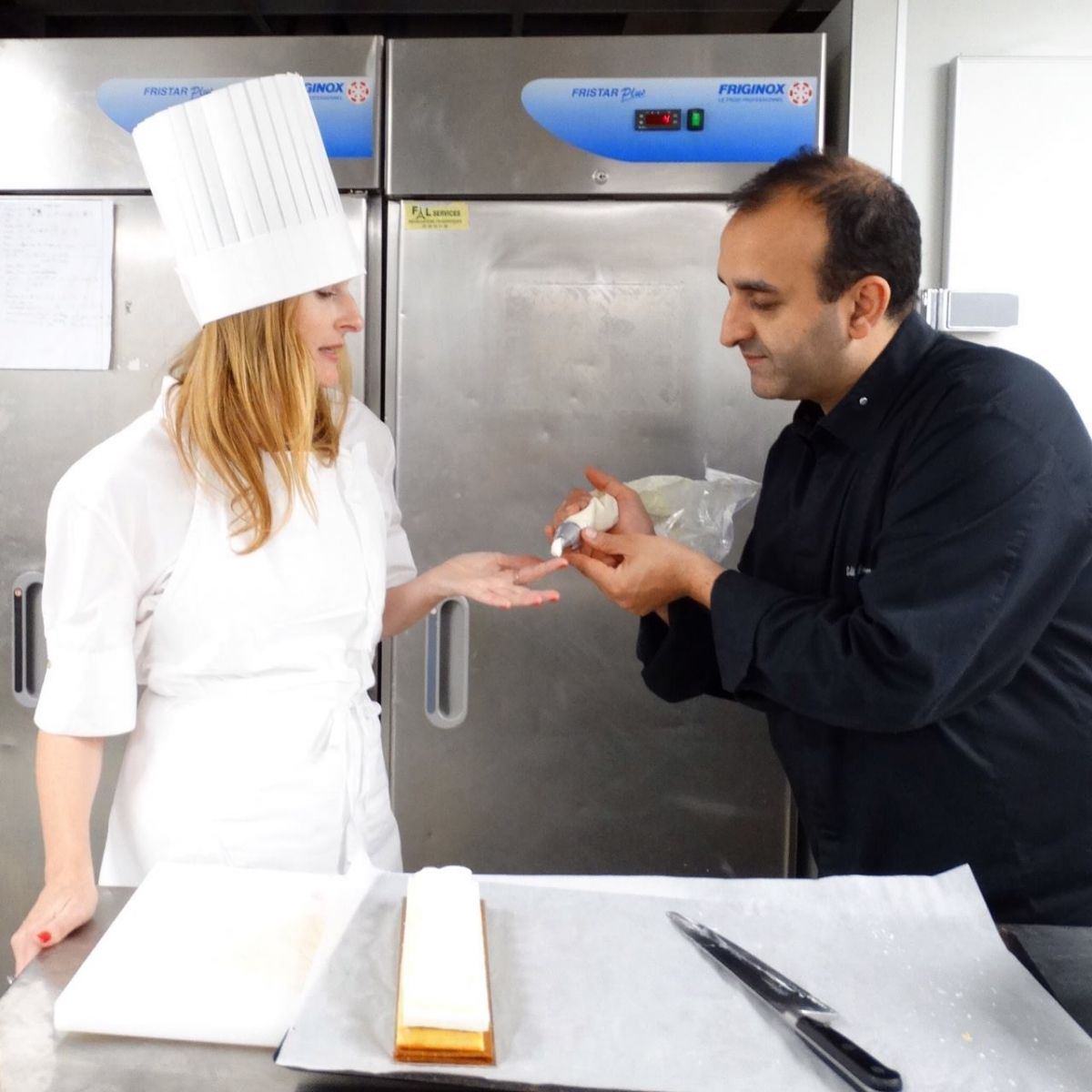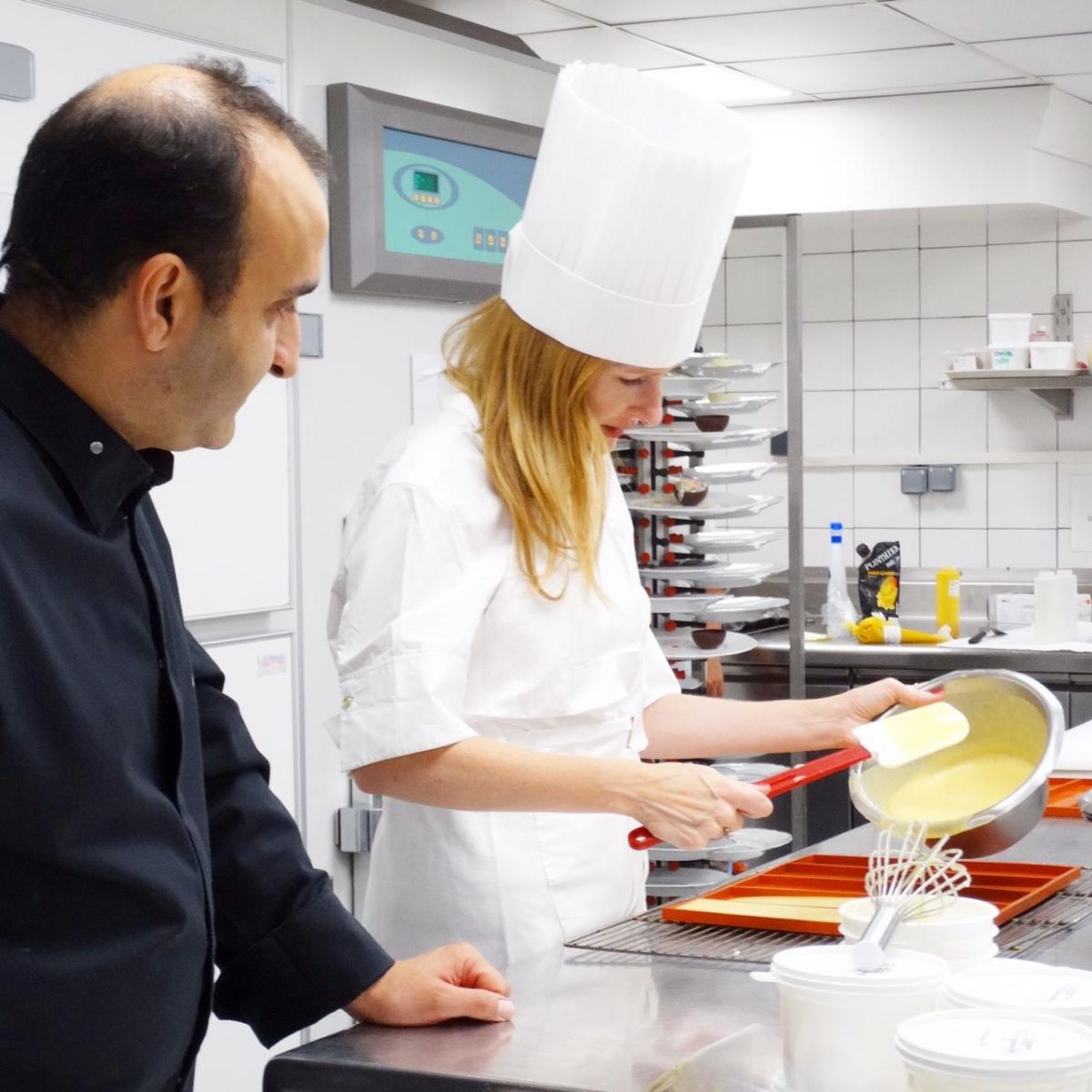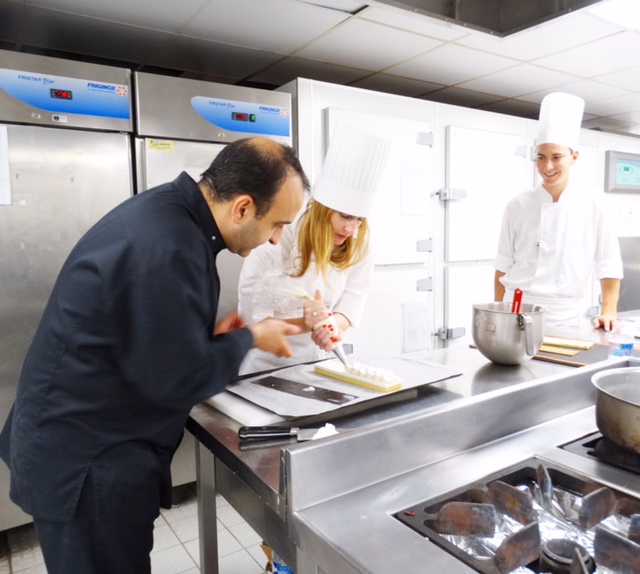 When you enter Chef Eddie's kitchen it's quite clear who's kitchen it is. The respect that his colleagues have for the talented pastry chef is obvious and you can't help but feel it too.
In the end we chose to make a vanilla tart. Chef Eddie wanted to get into something a little more adventurous than just baking a cake. Obviously it was a huge success, considering our efforts were supervised by this master.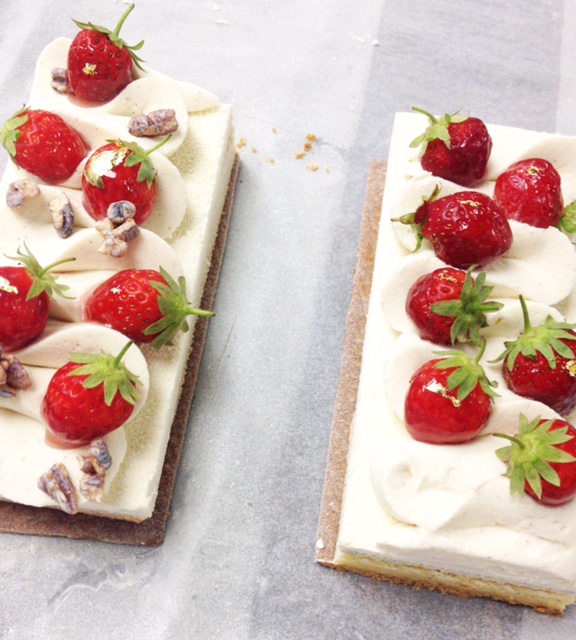 Of course the real test will be when I attempt it at home. If it is not a success at home then I will most certainly be blaming it on all the distractions in the kitchen that day. For instance, how can you focus on your task at hand when you pass a tray of these!?
C'mon.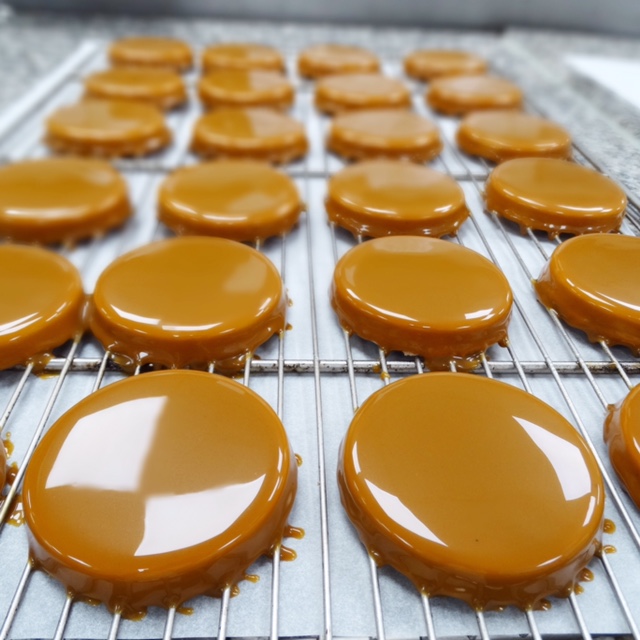 I'm a caramel junkie. When I spotted these delightful slabs of caramel my concentration went right out the window. I came to a complete stop and hollered "What are these for!?" My finger instantly poked one. I couldn't help myself… I had to have it!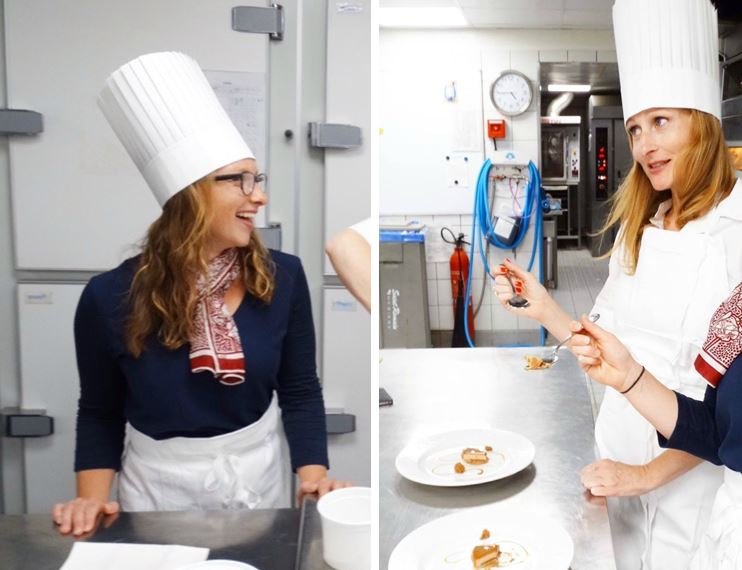 Cassie and I taste tested so many desserts during our session that we vowed to never ever consume sugar again. Ever. (I believe that vow lasted for about three hours.)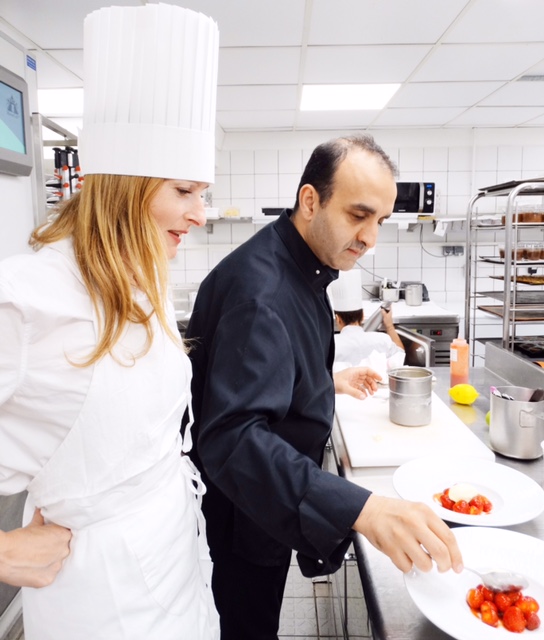 Thank you very much Chef Eddie for your generosity in allowing Cassie and I into your space. We are both so grateful for your time and will forever remember that day.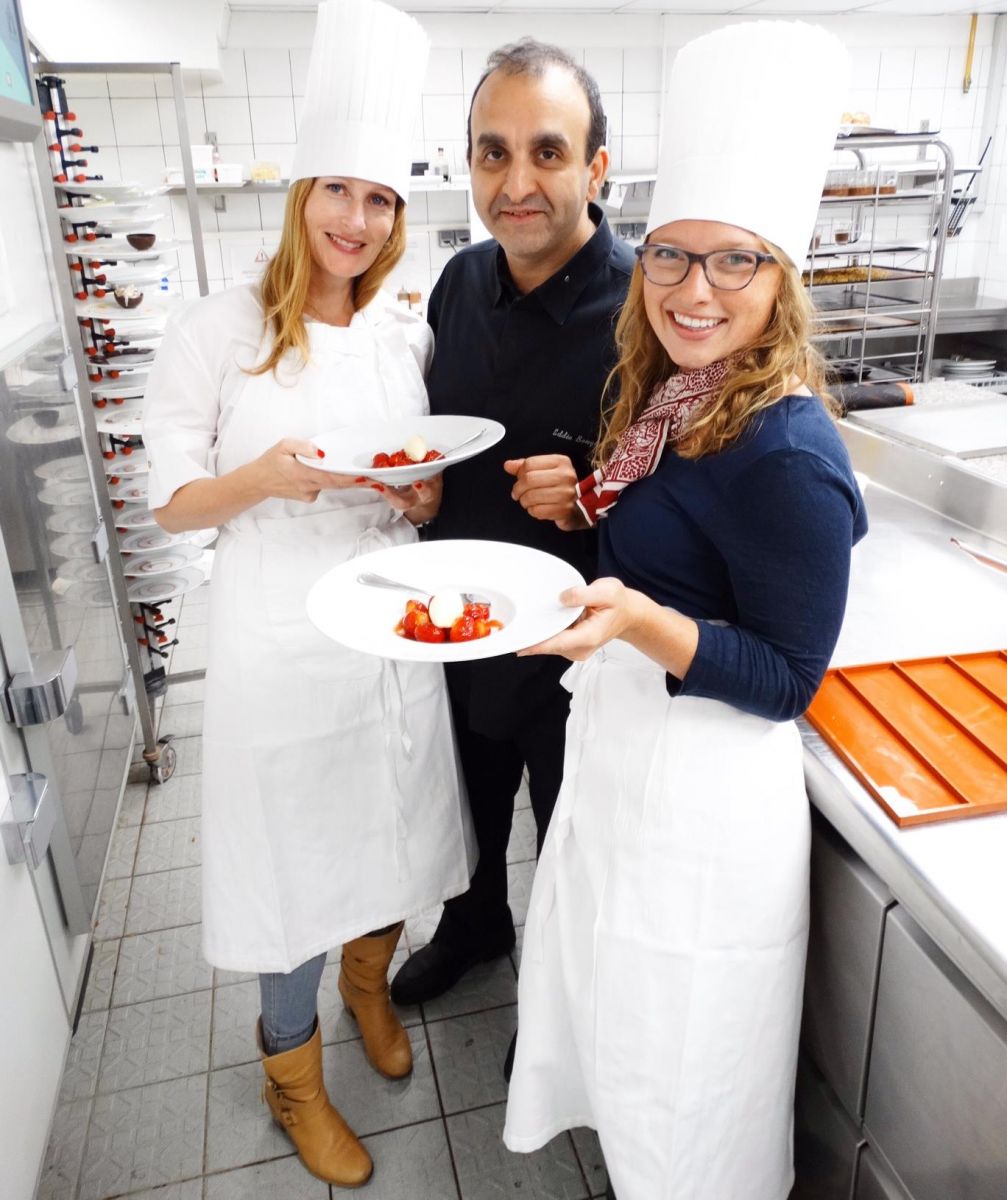 Sadly Cassie had to leave Paris, and me, shortly thereafter. Her vacation had come to an end just as mine was getting started. And by getting started, I mean checking in to the Hôtel Plaza Athénée. Ahhh! A place I will always cherish.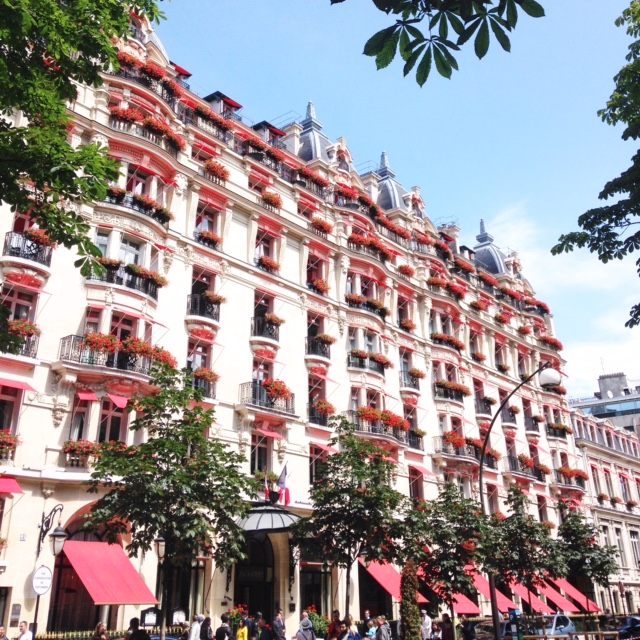 I have much love for this hotel, with its world famous red geraniums and signature red awnings. It holds many happy memories for me and just fills me up with so much joy.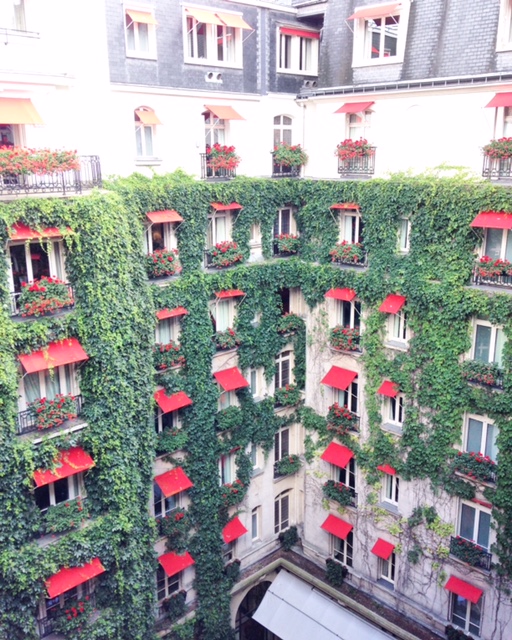 Soon after Cassie left for home, my dear friend Orla and her two girls arrived. I spent the last three days of my trip with the four of us gallivanting around the city. One of my favourite moments with Orla and her girls was riding on the Tuileries Ferris wheel. It is an absolute must-do while in Paris!
The views are spectacular.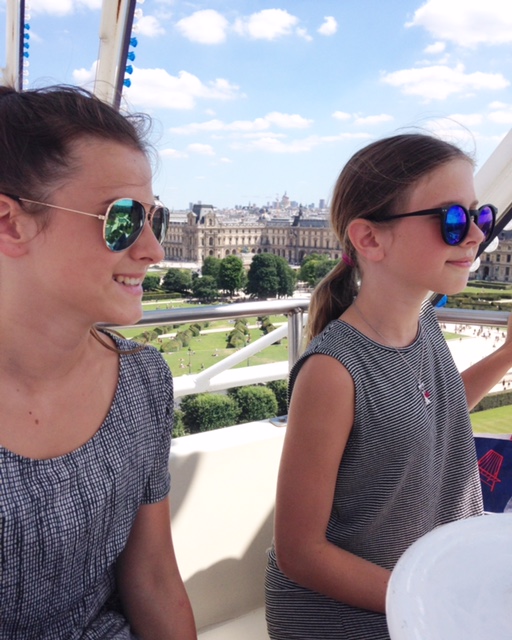 I left Paris feeling revived, like I always do when leaving the city. It was a nice goodbye… but only for now!