Queen of the Coast
Saturday September 26, 2015
For those who immediately think I must be referring to myself, I am not. I am speaking of the one-and-only Palazzo Avino!
This delightful pink villa, dating back to the 12th-century, opened as a hotel in 1997. It sits proud in the town of Ravello at 1,000 feet high, offering up the most astonishing views of the Amalfi Coast.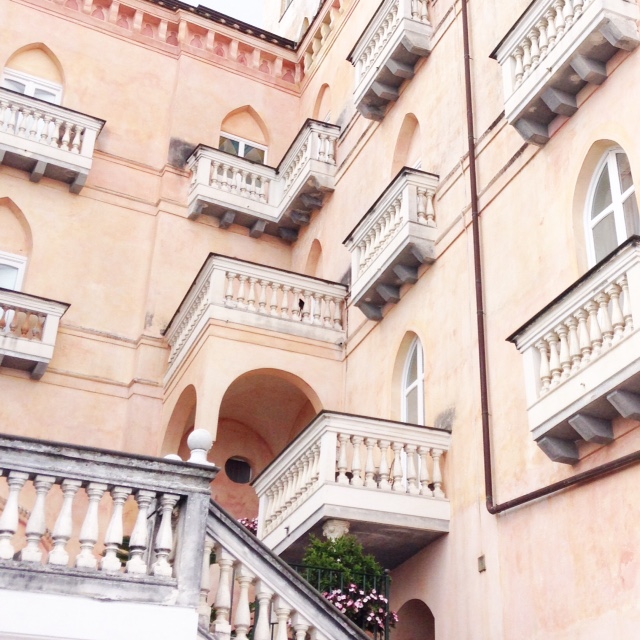 Heading to Palazzo Avino via route SS163 will take your breath away. The views are never-ending. If you are fortunate enough to be a passenger in the car, like I was, then you will be enjoying a scenery like you've never seen. The Amalfi Coast road is considered one of the best coastal drives in the world.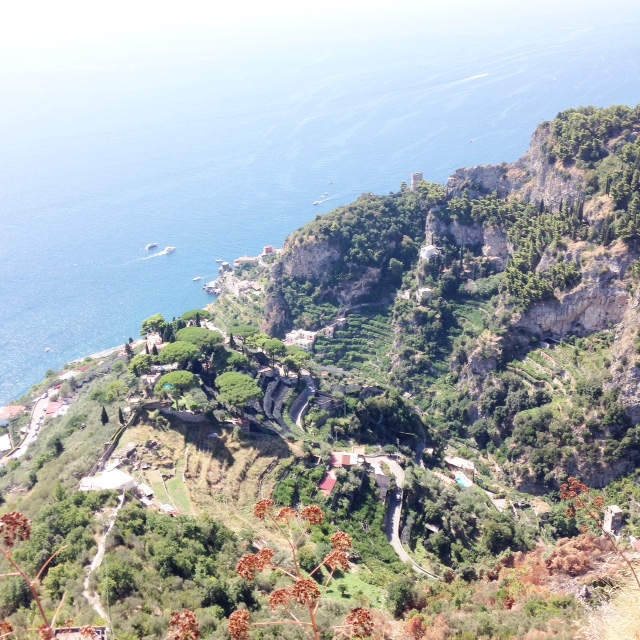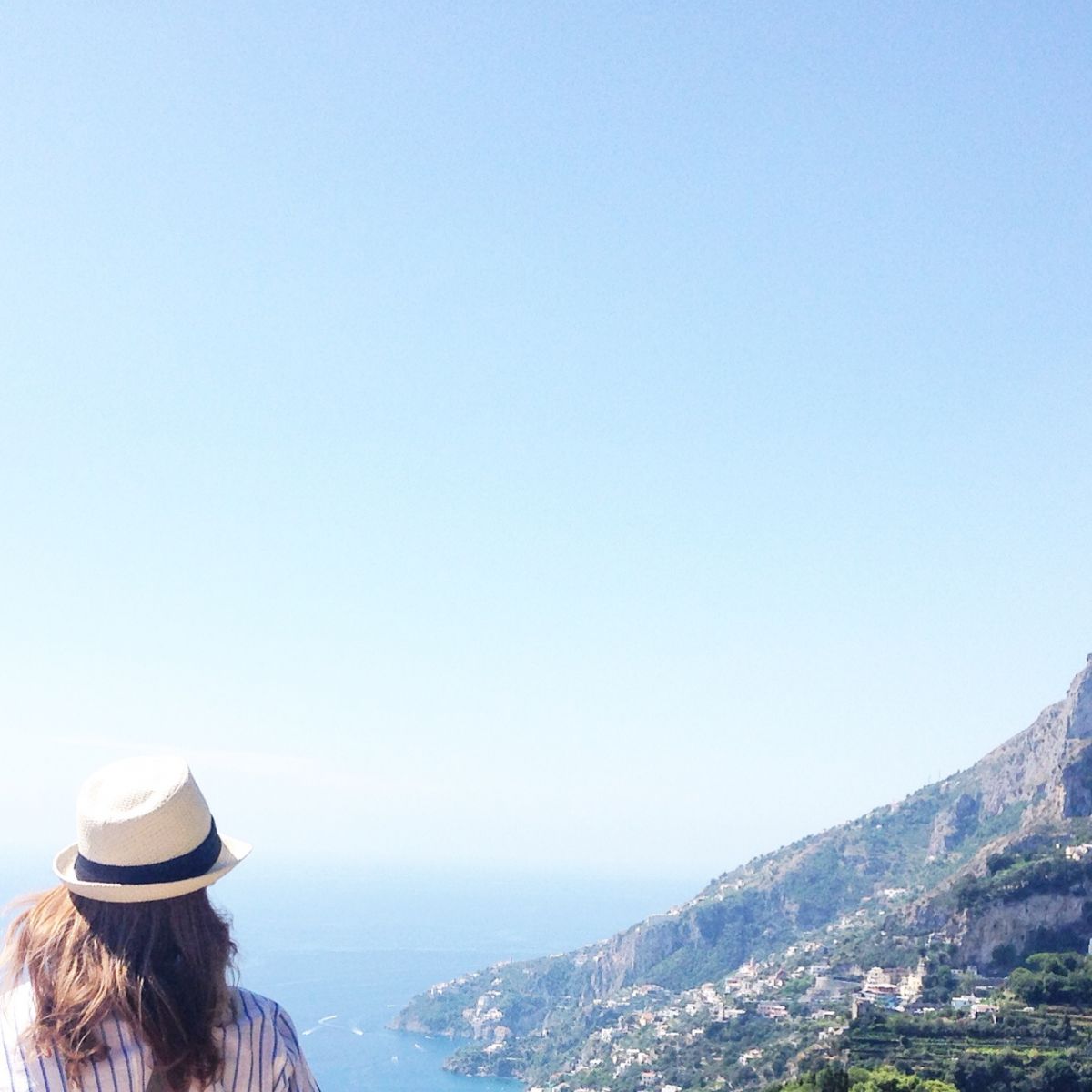 Initially I considered renting a car. Thank God I did not! I hired Anthony Buonocore of Amalfi Transfer over a three-day period to take me all over the place. During every one of our excursions Anthony had to squeeze around corners, back down narrow steep roadways and accomplish other heroic manoeuvres to make it past buses and those who clearly should not be driving on this road. He was an excellent driver as well as wonderfully informative. Anthony was born and raised in the village of Amalfi, and you can't help but feel and admire his pride for his home.
When Anthony dropped me off at Palazzo Avino, reception took over. One of my favourite moments while travelling is arriving at the hotel. Seeing the hotel online is nothing like experiencing it firsthand, which is why I literally feel nervous and get a tummy full of butterflies when I approach one for the first time. When I arrived at Palazzo Avino, reception led me from the car park and down a narrow road to the hotel's entrance.
Once I stepped beyond the understated, yet beautiful, threshold, I was entirely taken aback. From the moment you catch your first glimpse, the extent of natural beauty is mind-blowing. It would be impossible for this landscape not to inspire you in one way or another.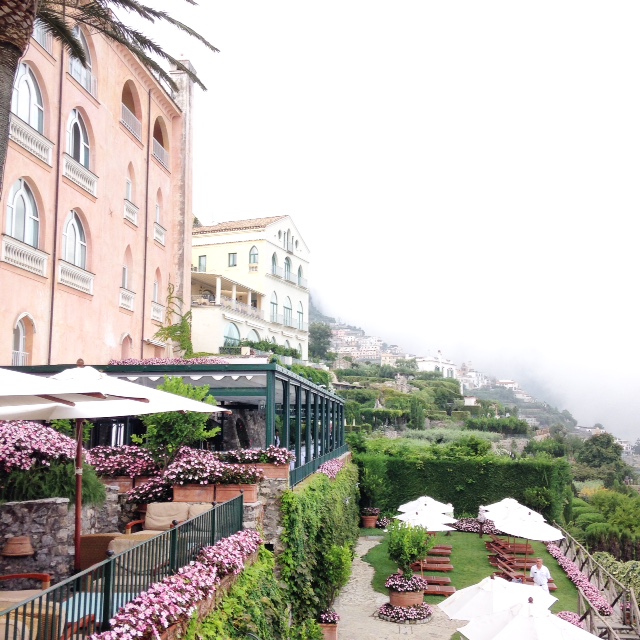 While awaiting my room I lunched on the terrace, enjoying a view that left me speechless while gratefully sipping their freshly-squeezed lemonade (a delicious beverage I continued to order during my entire stay).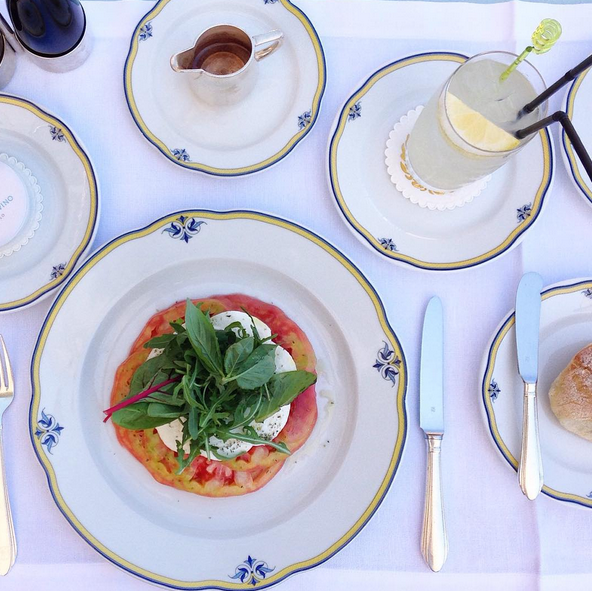 As for my room: I adored it, especially the large doors which led to the Romeo and Juliet-like balcony. It was large, bright, airy and luxurious. The ambience in my suite fit perfectly with the environment.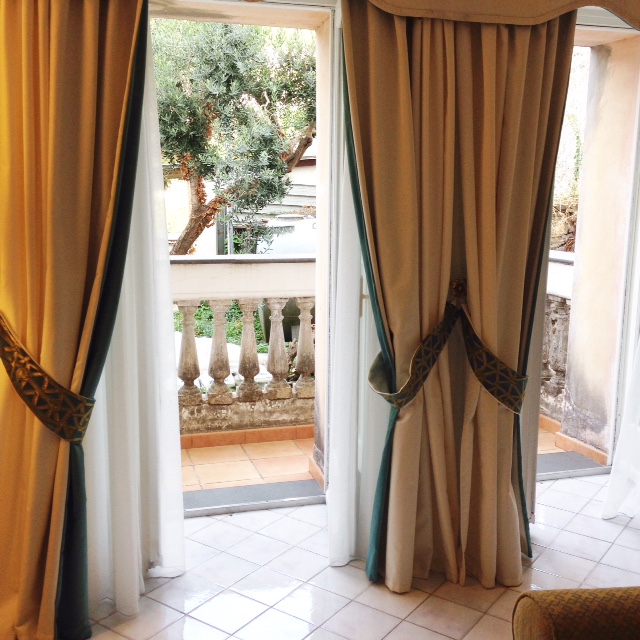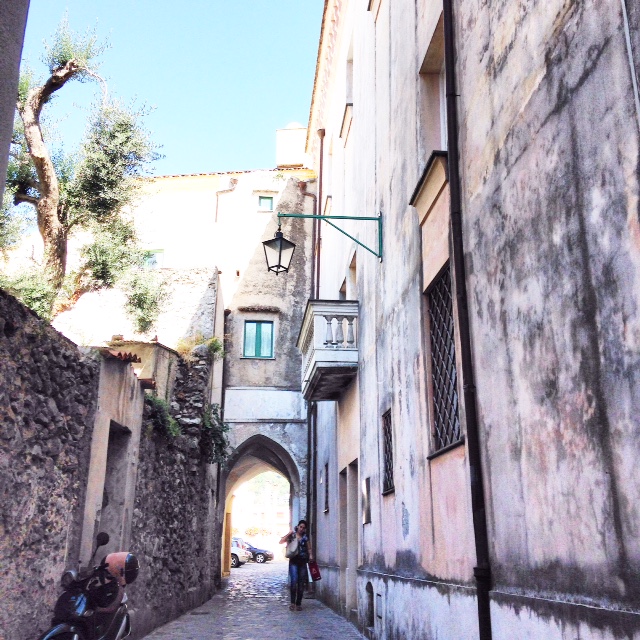 Ravello is stunning. Its steep hillsides are covered in lemon trees and dreamy gardens. To elaborate would lead to a lengthy article so I will allow the pictures to speak for themselves.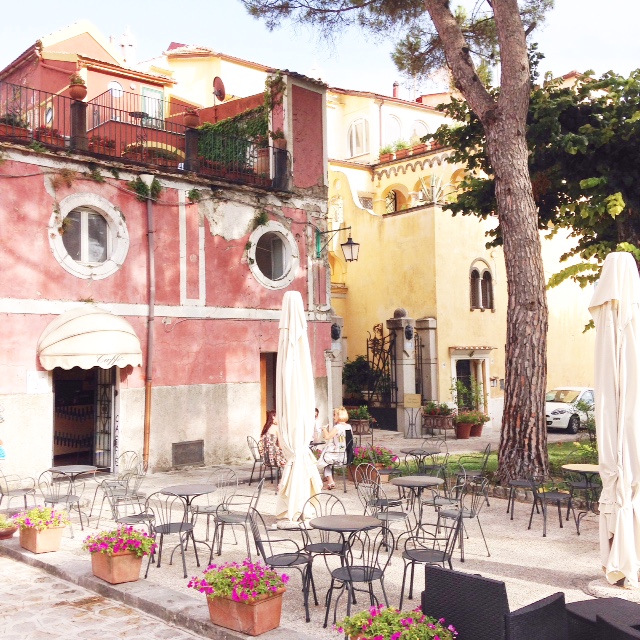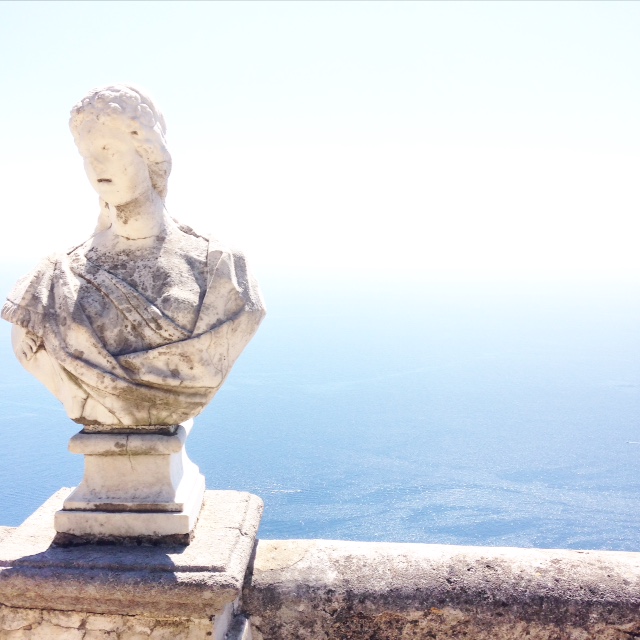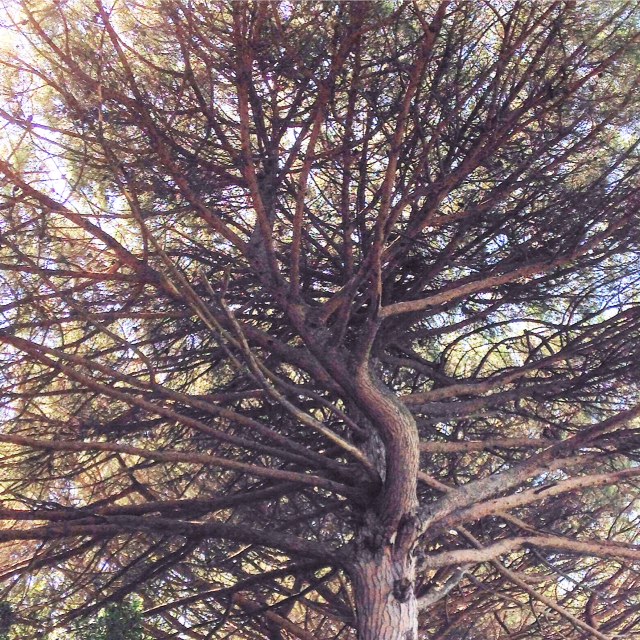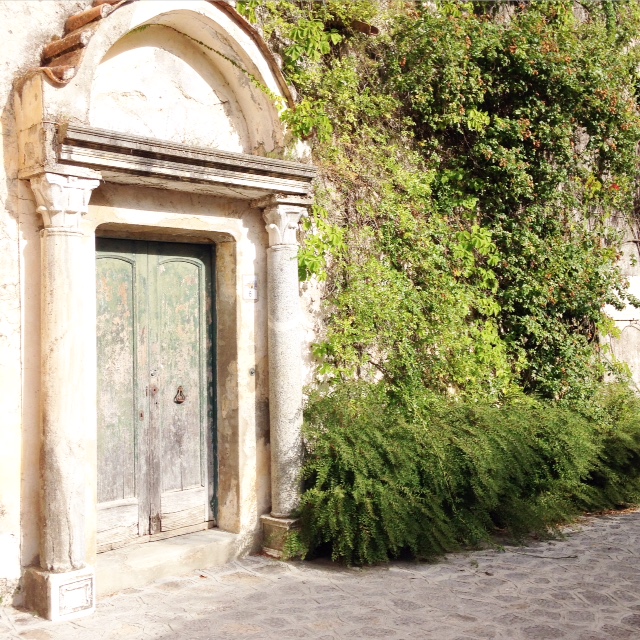 If you are considering a trip to the Amalfi Coast next year it might not be a bad idea to begin planning as it is a popular destination. It is an extraordinary place and should be seen at least once in a lifetime.