Newport Memories
Wednesday July 27, 2016
Before I get to the ten days I just spent in Paris, I must talk about the loveliest time I had in June with my friend Bettie in Newport, Rhode Island.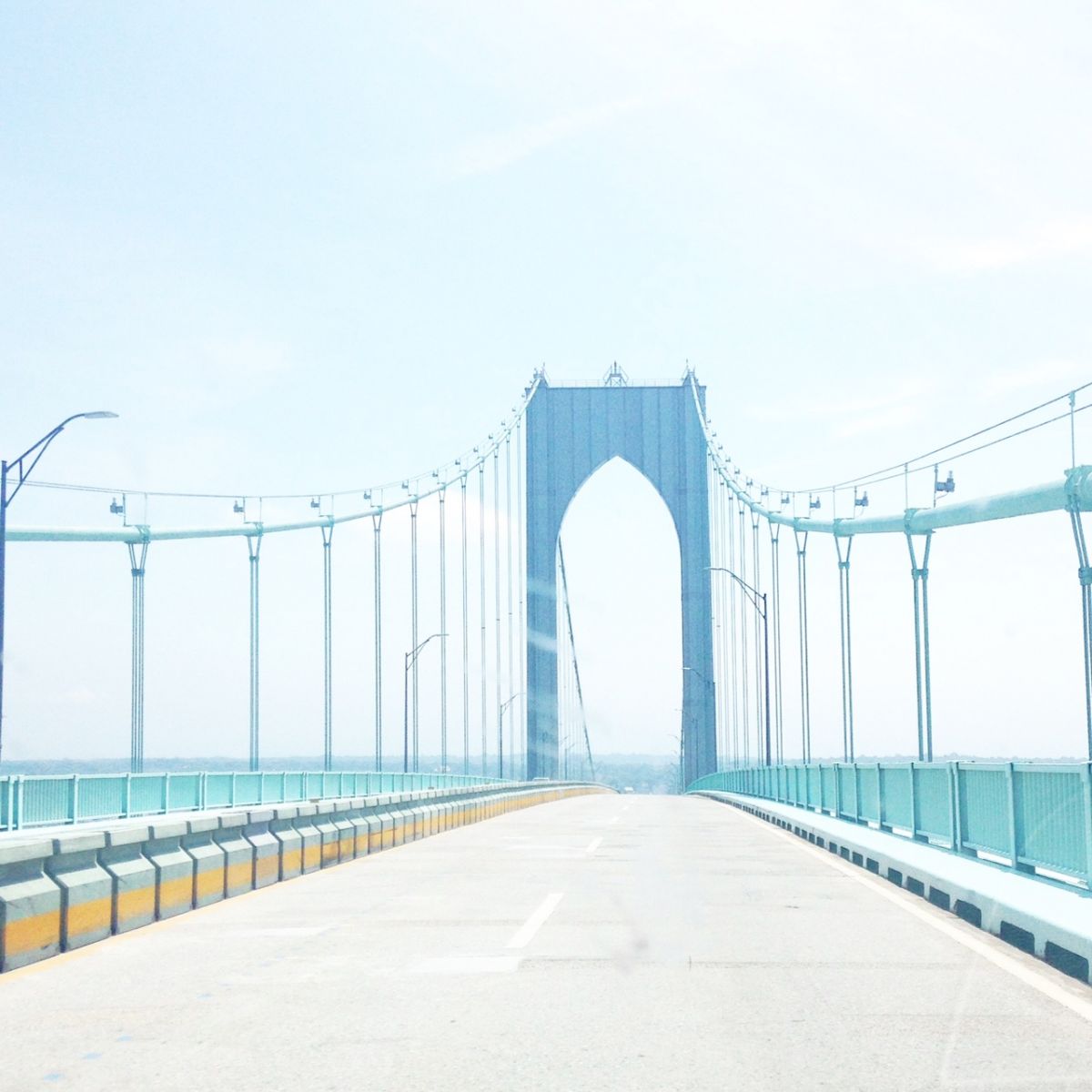 I just might scare her off when I say I have declared her home my new home-away-from-home. But how can I not? After spending four glorious days as her guest, surrounded by such beautiful people and her garden which will leave you speechless, how can I not?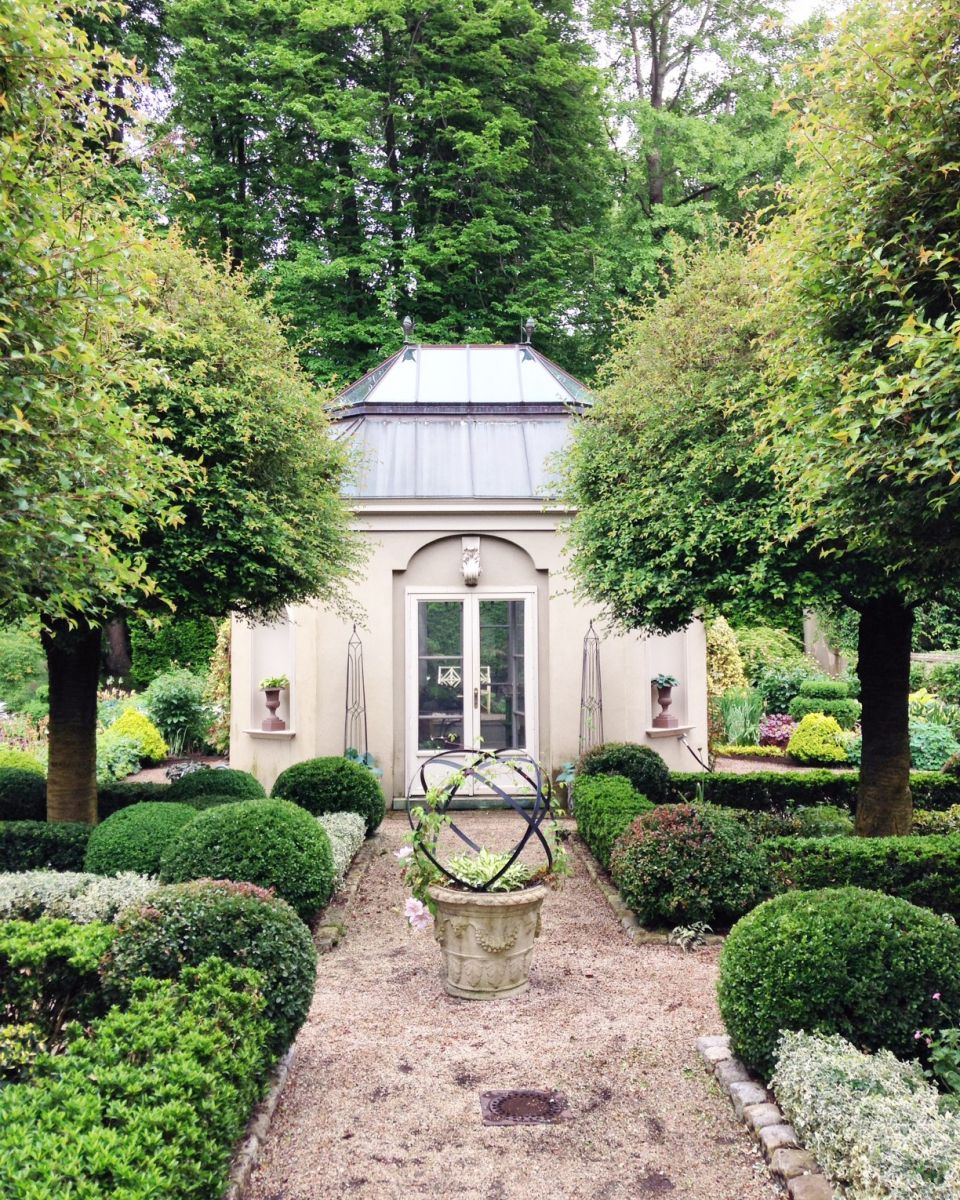 When I arrived at Bettie's home I was asked to choose my flower of choice from her cutting garden. A few minutes later I had four bouquets of peonies situated throughout my room. C'mon! What a welcoming.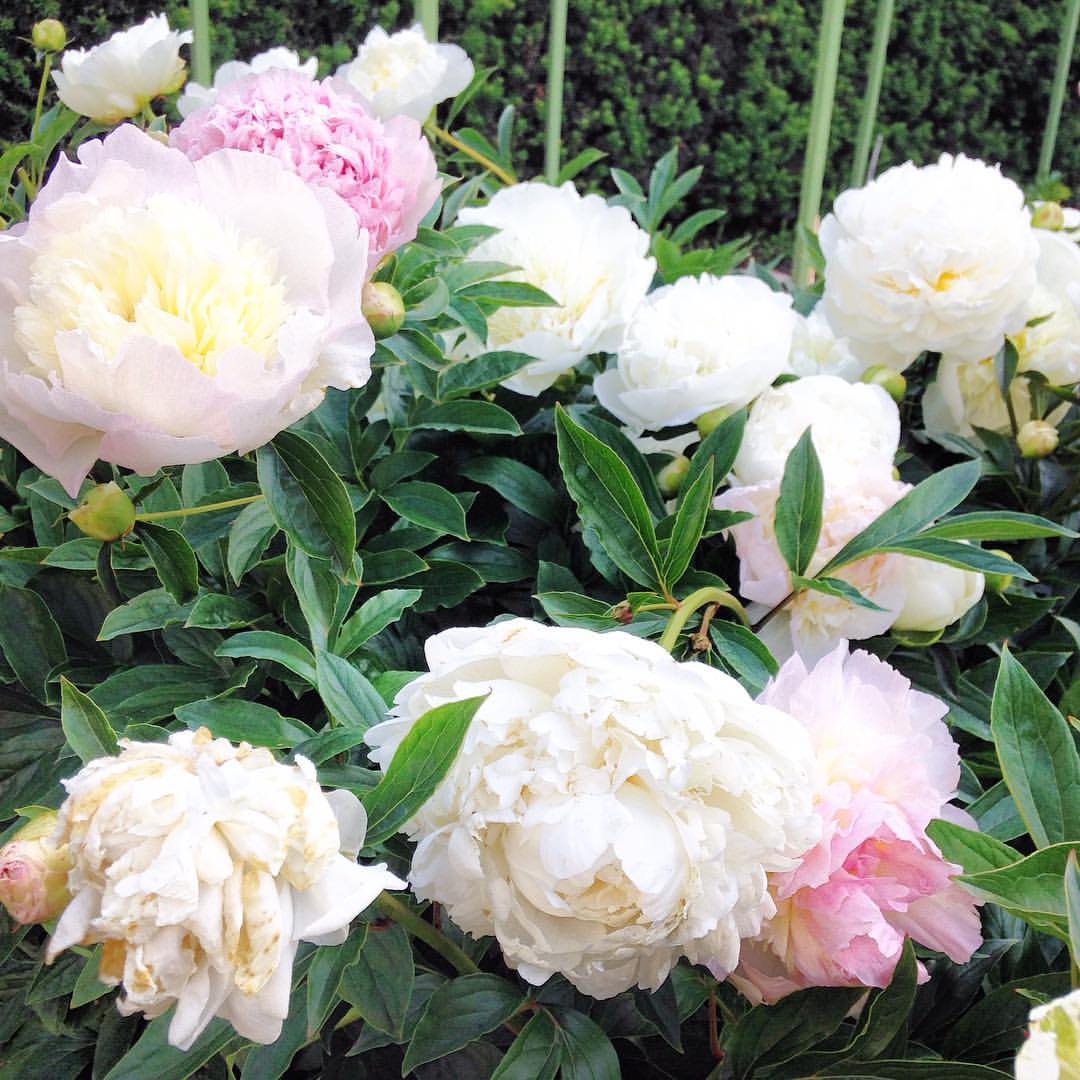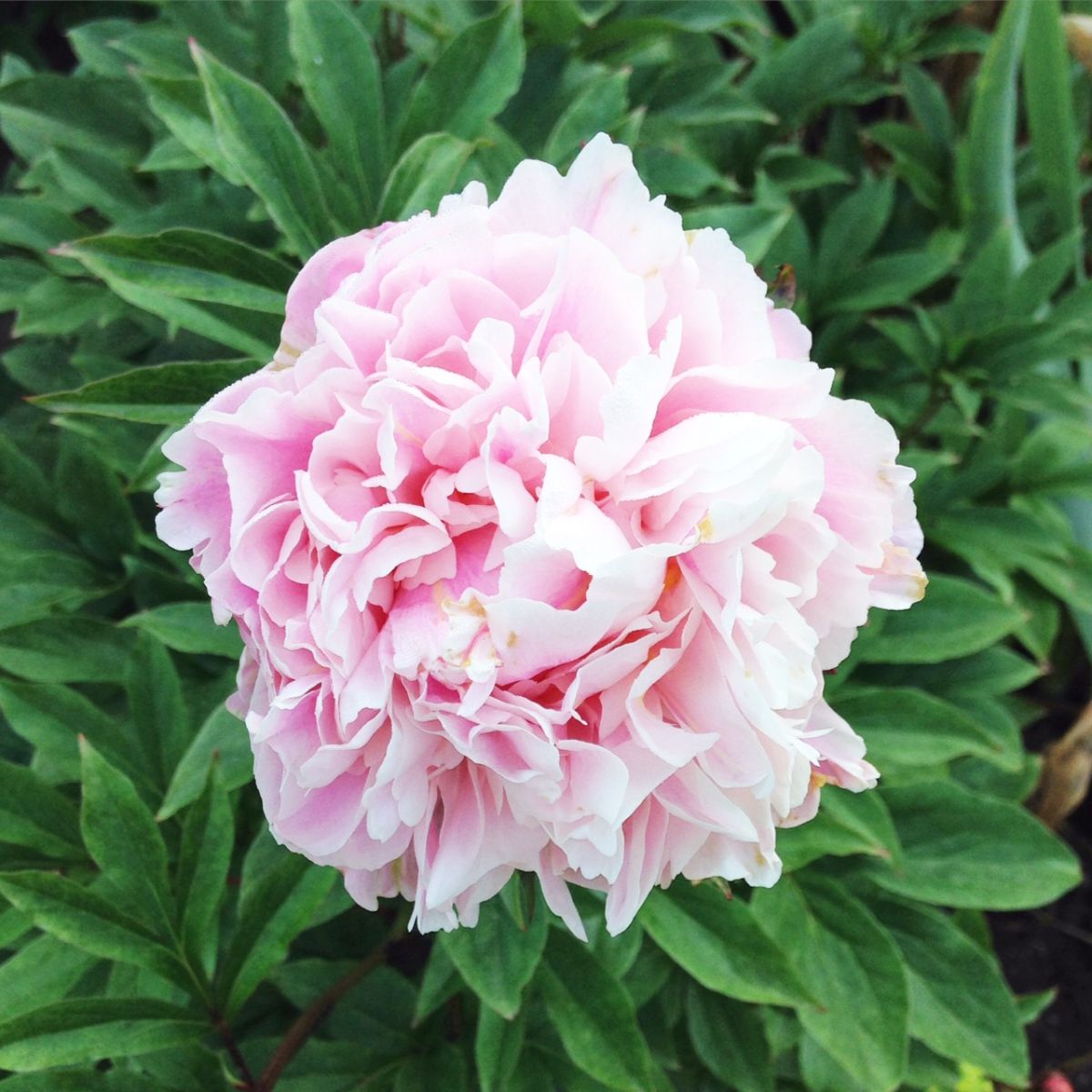 Newport in June is spectacular for so many reasons. One stand-out reason: the abundance of rhododendrons. They're everywhere! And they're especially beautiful on Bellevue Avenue.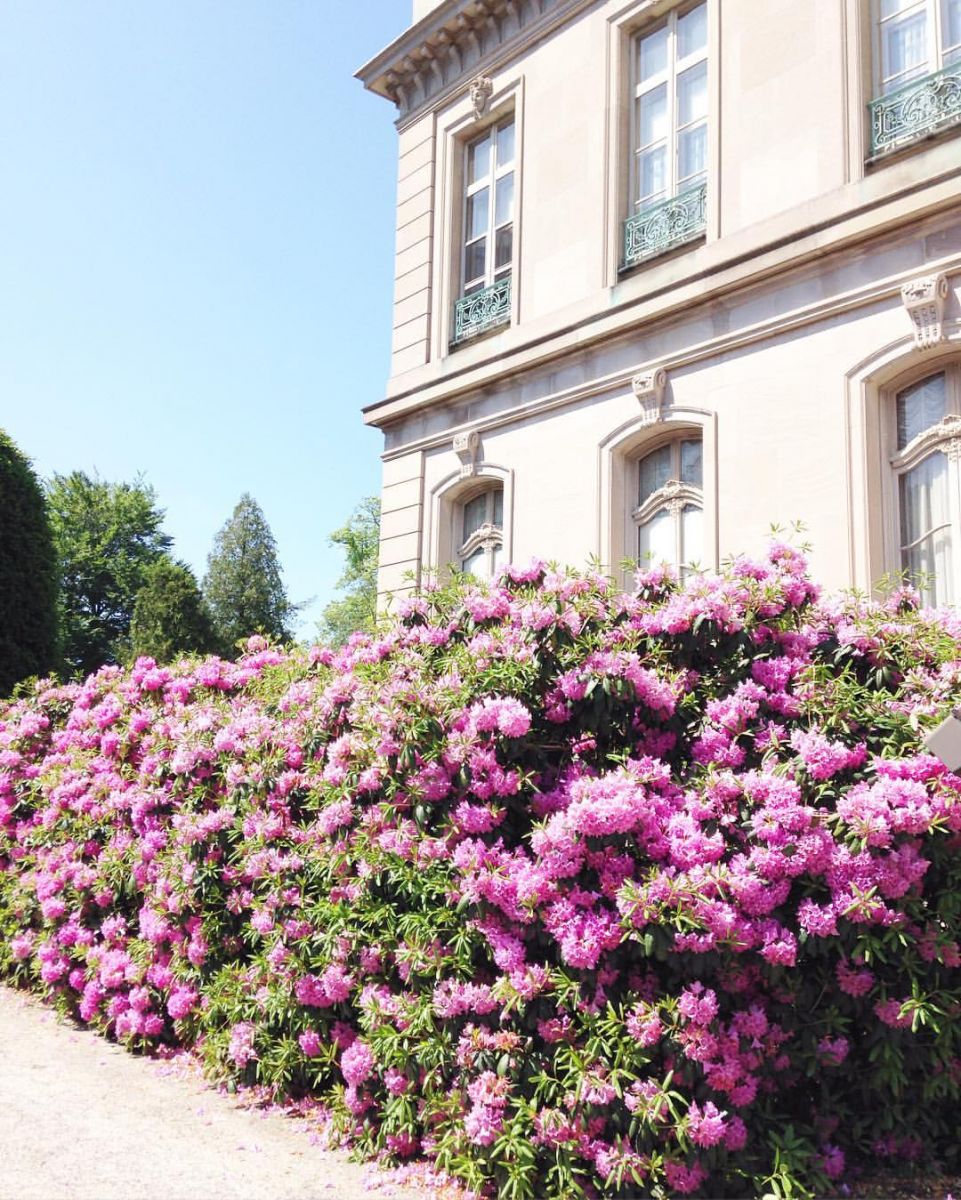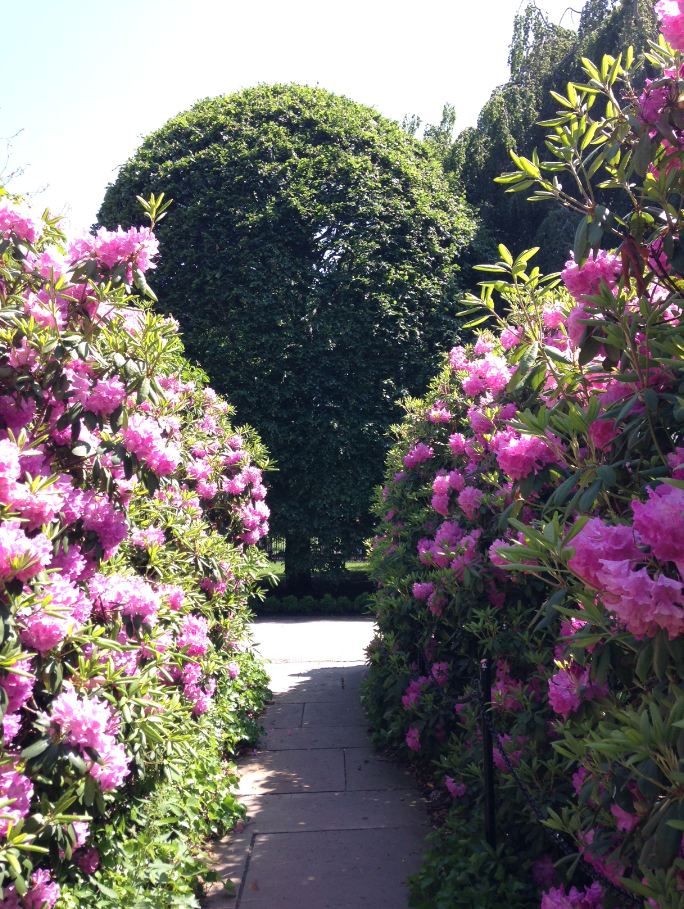 The air is still a little cool. It's fresh, and you can't help but feel the excitement of summer being just around the corner. Garden party season has begun, with the kickoff gala being the Friends of Ballard Park Annual Fundraiser. I was thrilled to attend along with my wonderful hosts. What more can a guest ask for than flowing champagne, dancing trees—wait, dancing trees!? While I was enjoying conversation with a fellow party guest, I looked up and blurted: "Has the champagne gone to my head or did a tree just dance by!?" Turns out the 'living trees' were costumed entertainers. Love!
Spending time in Bettie's garden was a big highlight for me. I enjoyed an early morning stroll through the lush and colourful cutting garden, and admired the stunning Orangerie; however, what really caught my eye was her custom hand-constructed Honduran Mahogany bench in a delightful soft green. The story behind the bench is an interesting one. Since she tells it a lot better than I do, here is the link.
Hiking Cliff Walk, the world famous path that runs along the eastern shore of Newport, was another definite highlight. And I will never forget the one rainy afternoon spent at the movies where we laughed to the point of tears at the comical Sir James in Love & Friendship.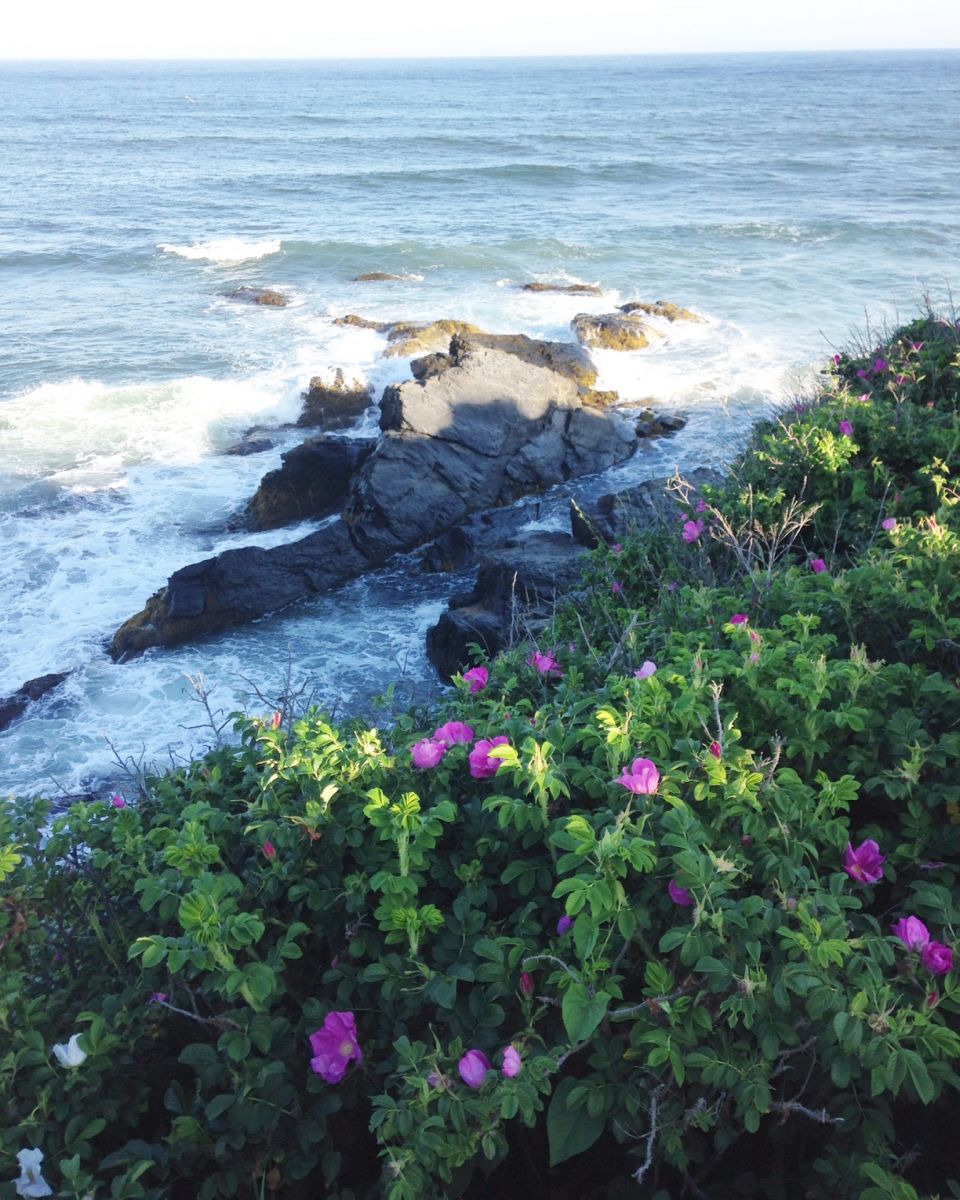 Over the past eight weeks I have often thought of my weekend in Newport. Thank you so much Bettie. For everything.