The Third Love of my Life
Sunday August 24, 2014
Coco Chanel got it right: "The best things in life are free. The second best are expensive." And yes, I am referring to my kitchen. I had no idea that when renovating a kitchen the actual cabinetry is the least of your monetary problems. Lesson learned!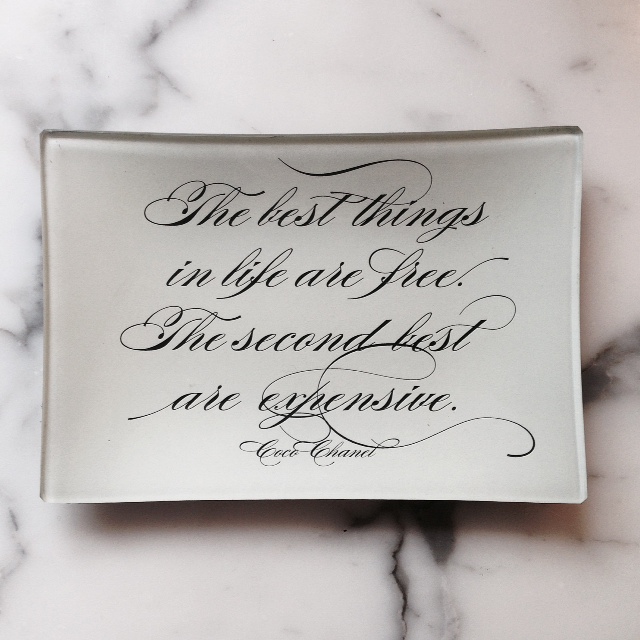 The third love of my life, after family and dog, is my kitchen. I know what you're saying—you don't cook. Touché! The brand new pull out, soft close garbage bin has seen the best of my efforts. Believe me! Ahh, but I certainly do try.
Aya Kitchens installed our lovely kitchen well over a year ago now. After months of planning, the installation began: crash, boom, bang, kitchen was in. The crash, boom, bang is literal and the "kitchen was in" is not. It took months. There was a lot of mess but it was completely worth it. And a big thank you to my brother-in-law Jeff for poking his head into the ceiling (while removing lights) and discovering that we had two more feet! Up went the ceiling!
My favourite features, hands down, are the statuario marble and our old barn wood floor.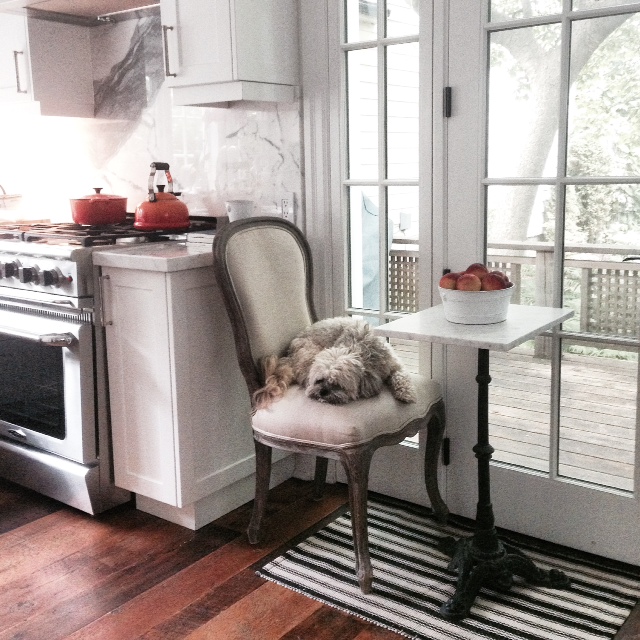 Everyone and their mother said not to install a marble countertop due to staining and scratches. But I love the look of weathered marble so I'm happy we did. And the floor is extremely solid and feels remarkably soft on our feet.
Other favourites include the farmhouse sink, Perrin & Rowe bridge faucet and integrated Gaggeneu appliances...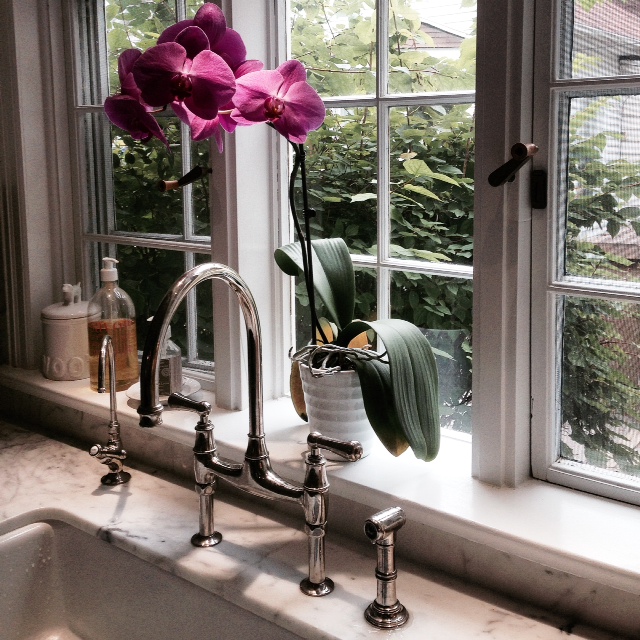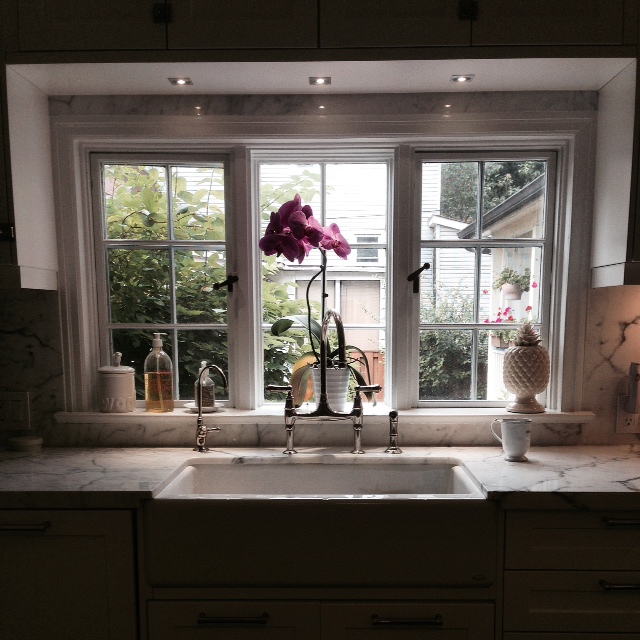 ...along with my husband's treasured wine fridge. Dreamy!!! Too bad it's locked.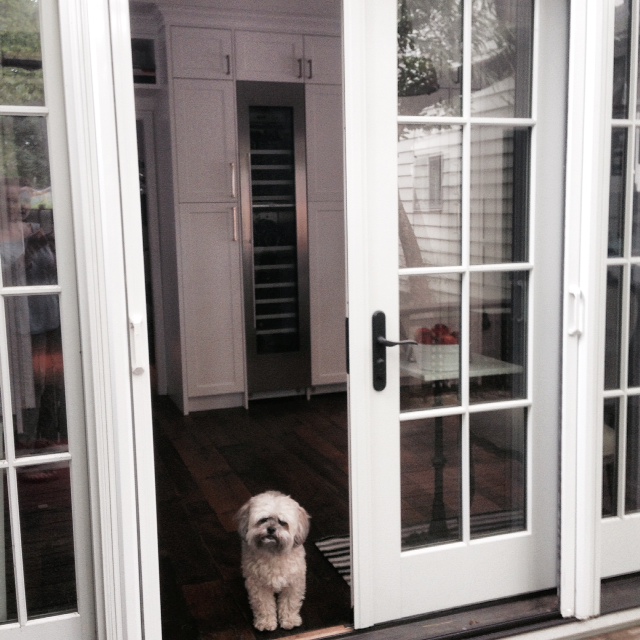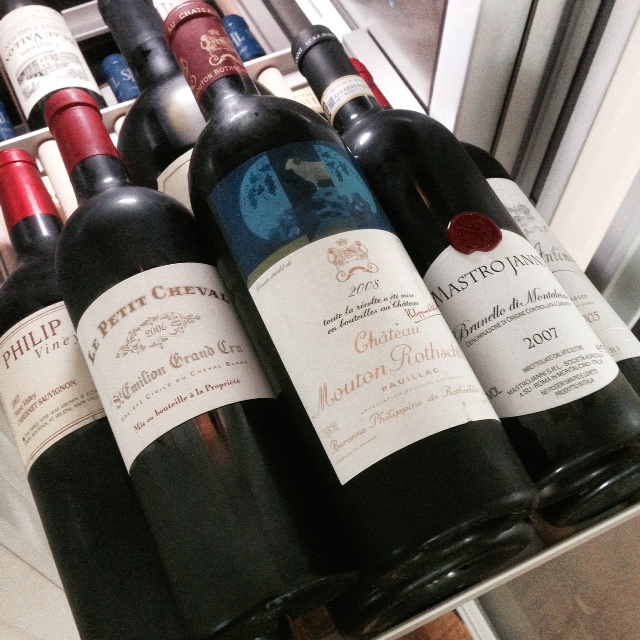 Aberfoyle Antique Market is an outdoor market located an hour outside of Toronto. I have found many treasures here, one being this hutch. It's not actually a hutch, it's an antique vanity turned hutch/breakfast stand. It was $100! Some of you will say you spent too much and some will say what a find! I hollered, what a find!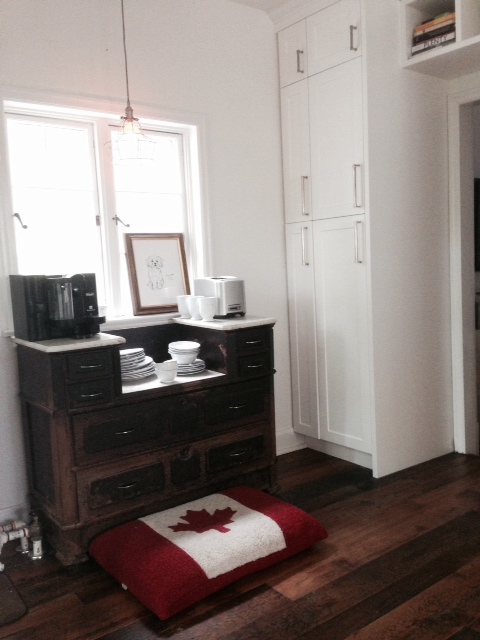 It holds our Nespresso machine, toaster and my coveted Astier de Villatte ceramic handmade dinnerware and coffee mugs from Paris. Ne touche pas!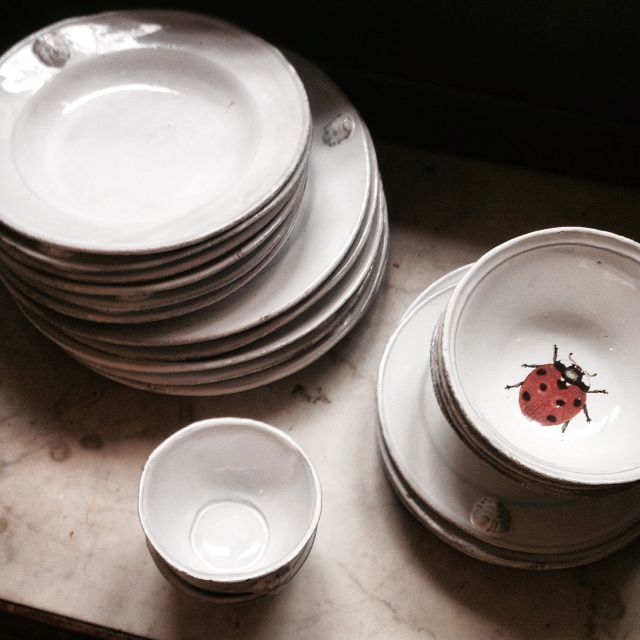 Above all, I adore my little corner. I spend a lot of time at this table as the natural light is soothing and the back garden is a perfect backdrop. I am actually sitting here as I write this!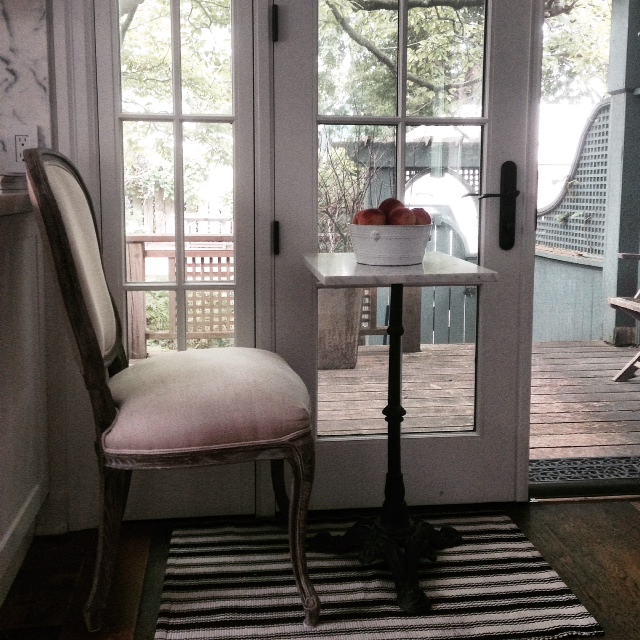 It's a little messy eating juicy Ontario peaches while typing...makes for a sticky keyboard. Not a good idea! Just saying.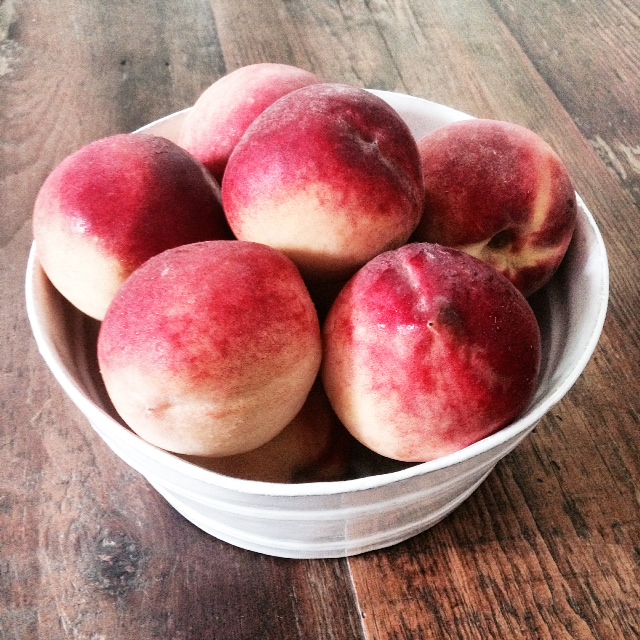 Renovating our century old home has been a six-year project and we are only half way there. We break the bank, then fix it, then break it, then fix it. When the bank has been fixed again I am hoping for a little cabin retreat in our backyard. See The Bunkie and you'll get the idea.
The proverb "home is where the heart is" couldn't be more true, at least for me. My passion is to travel, but there is nothing more precious than coming home. And coming home to something you have thrown your heart and soul into, well… what more is there to say?
(A favourite chachka.)
I love hearing from my readers. If you have any comments or questions, please do not hesitate to write - info@mybeautifulparis.com