More on Marrakech
Saturday April 16, 2016
I love sprinkling a dash of cinnamon on my coffee. So now, while I enjoy a sweet and spicy flavoured cup of joe every morning, I'm reminded of the remarkable spice square in Marrakech. It's a shame I returned with only cinnamon and paprika. The variety of spices there were endless. And what better memento to bring home than a pinch or two of Marrakech? Next time!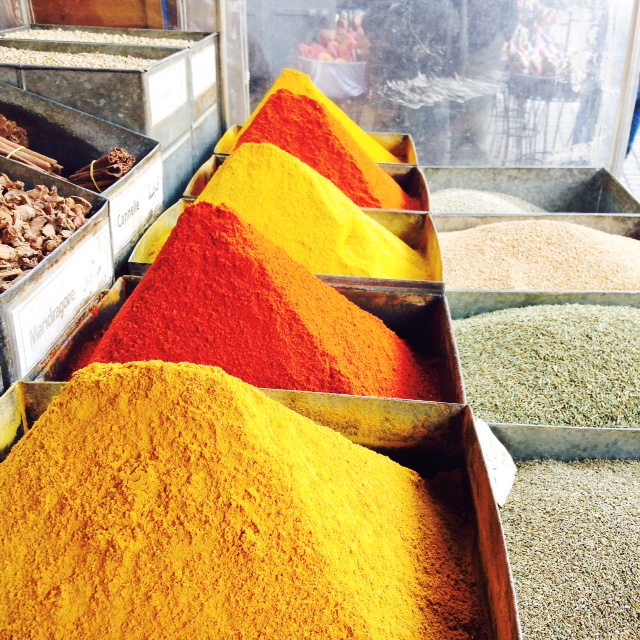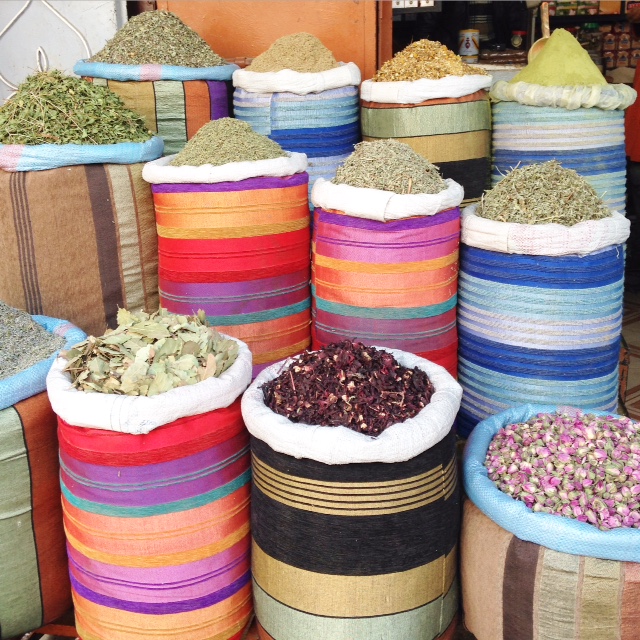 The souks are crazy, but the energy is exciting! If you're prepared to haggle, you'll do just fine – like I did on beautiful, hand painted ceramic bowls.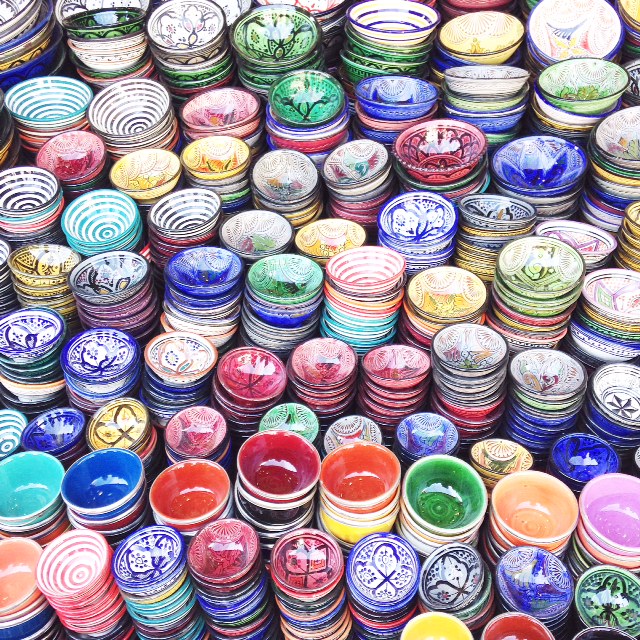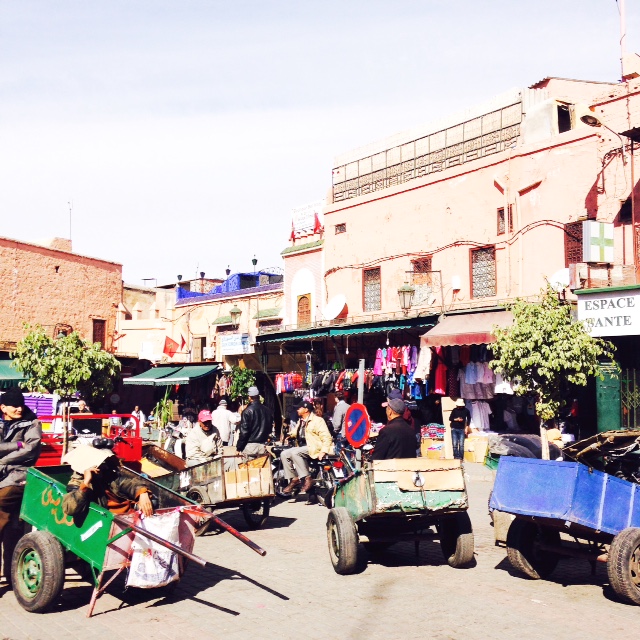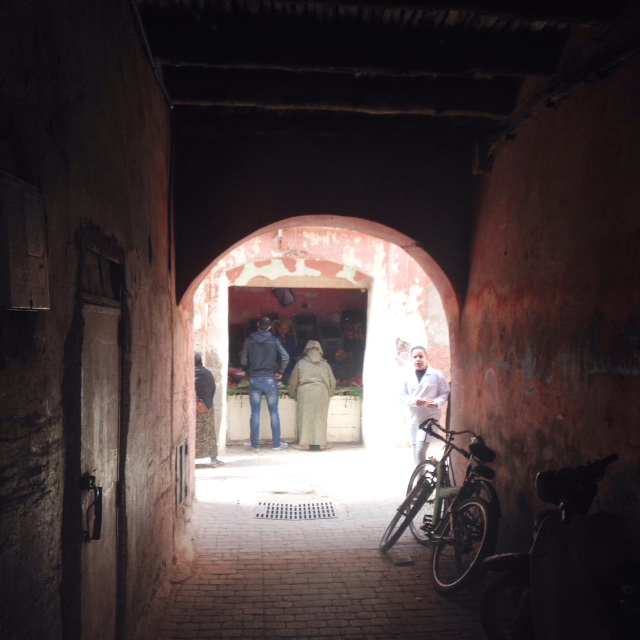 Not too far away from the madding crowd, you'll find sweet serenity at the Four Seasons Marrakech. The Four Seasons hotel is situated just outside of the Medina (city center), offering an ideal calm after a day in the souks or touring around this fascinating city.
I knew I was in for a treat as soon as I was driven up to the reception. The long driveway is surrounded by lush gardens and fountains, giving you a thrilling preview of what's in store for you.
The Four Seasons will never disappoint when it comes to flower arrangements. Bouquets of roses were everywhere! I was oohing and ahhing all the way to my suite.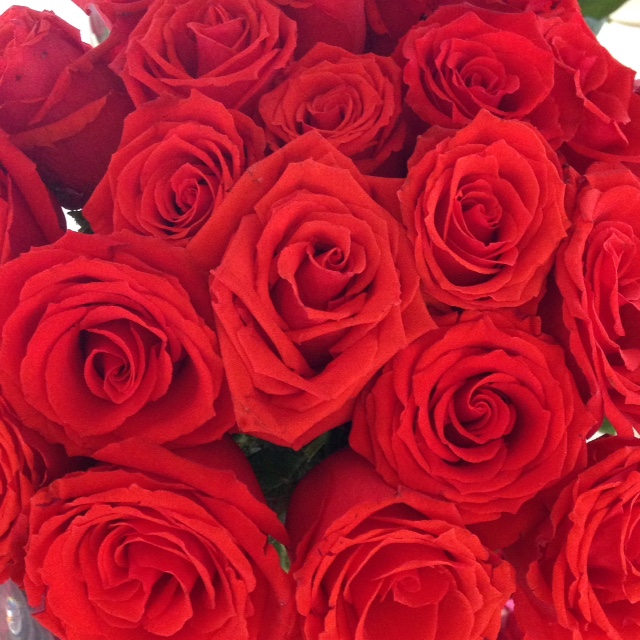 Breakfast in bed…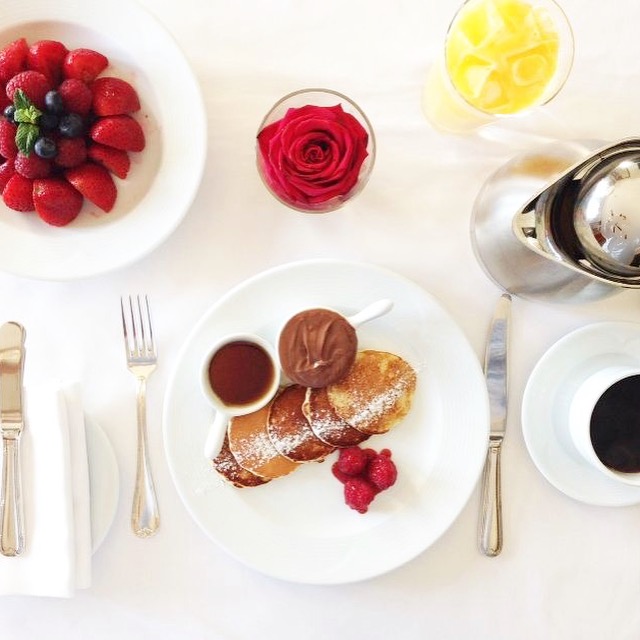 … a late morning facial. I highly recommend the Citrus Vita Essence…
… an afternoon of lounging on my private sun-filled terrace…
… and enjoying drinks and dinner in the lobby restaurant, Inara – all of this contributed to an unforgettable stay.
I have every intention of returning and look forward to the day I will. So long Marrakech… but only for now.