Just Be Yourself
Tuesday August 6, 2013
When my friend Lynne Knowlton invited me to a bloggers' retreat at her country home, aka estate, I was reluctant to attend. Why, you ask? Well, the thought of nine women together for 48 hours made me a little sick.
It would take place in late July. The concept was to gather a small group of professional women to discuss the benefits of social media and the effect it has on their line of work. An excellent idea! But… perhaps, not for me. Attention-craving, know-it-all and competitive women – no more, thank you. Plus I am a tad shy, so I wasn't sure how I would be able to contribute.
In the end I agreed to attend for two reasons. First: Lynne was making me, and second: Lynne was making me. (She clearly knew what she was doing.)
My feelings shifted a wee bit, for the worse of course, when I caught a glimpse of the invitation list. That's when I really started to cringe. Now, not only was I dreading a group of crazy women, I was intimidated!
Let's see, there was a professor, an author, a few thriving interior designers, a bigwig director of marketing for a large Canadian company, a couple of successful bloggers who receive thousands upon thousands of hits every month, and little ol' me. Gulp!
On my drive up I was literally repeating Eleanor Roosevelt's quote – "Do one thing every day that scares you." "Do one thing every day that scares you." "Do one thing every day that scares you." And believe me, I was scared.
I love the sound of rolling up Lynne's driveway… the crackling and crunching of pebble stones makes me feel all warm and fuzzy inside.
It was calming, but only for a minute. I saw that I was the last one to arrive. Yikes! I parked my car and walked down the stoned pathway toward the sounds coming from Lynne's heavenly backyard. I went in shaking like a leaf.
Well!
I am still trying to process the magic that transpired. It happened very quickly. The connection was almost instant. Sort of like when you meet Mr. Right. Within a few hours, I realized I had met eight Mrs. Rights.
Their confidence was oozing, yet it was authentic and admirable. There was an immediate mutual respect between all of us. After a while I started to question… what, no b*tches? Not one? How refreshing!
The retreat was fantastic. Several sessions were held at a long sign-turned-table in a barn.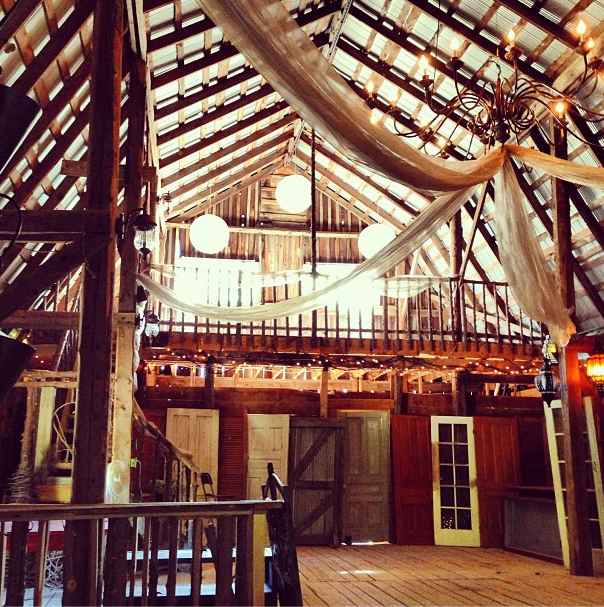 It is the most beautiful barn, containing the most beautiful barn cats!
And when we felt like a location change, we moved it poolside.
Our discussions were informative, relaxed and inspirational… and there was constant laughter. An abundance of laughter. Have you ever experienced a head and neck ache from laughing too hard? Thanks to Ann, now I have.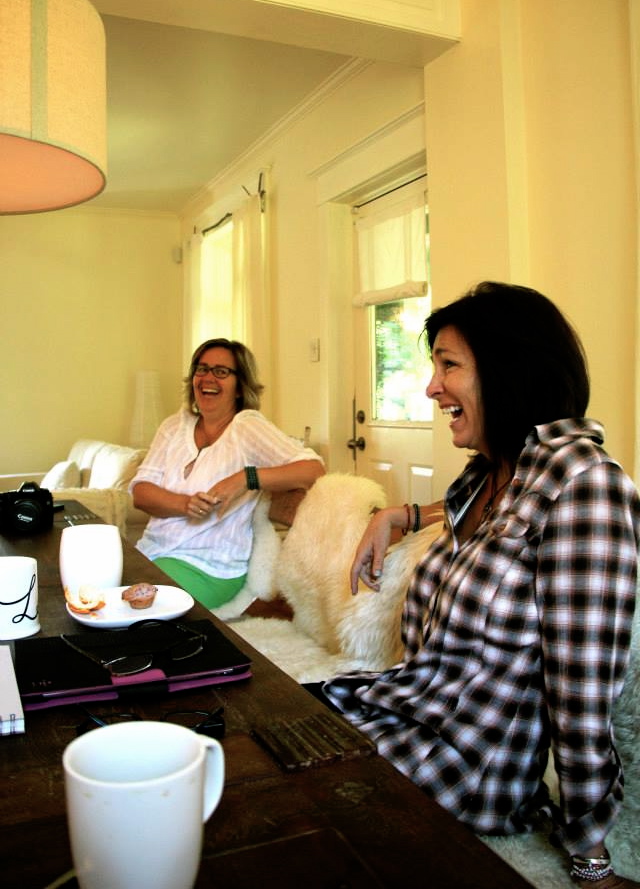 I was sitting at the edge of my seat and joined in whenever possible. I truly felt a part of what was happening.
I cannot articulate why there was magic and how nine women were able to connect so naturally. Perhaps our stars were aligned? I am not sure. But kudos to Lynne and Lisa for choosing such an interesting group of us and for keeping it structured and focused. (Necessary for so many women!)
When I returned home my husband must have noticed the sparkle in my eye. For a man with such little patience (sorry honey) I was shocked at his interest and how he sat through every story and looked at every picture. He was captivated. It goes to show how positive energy can be so contagious.
The effect the retreat had on me was life-altering. It was so positive and energizing that I immediately started to wonder if I could possibly recreate the same event in Paris: ten women in a comfortable and safe environment where we could share, collaborate and discuss the fascinating world of social media. I am incredibly excited to say that arrangements are already in the works.
Thank you to Lynne for encouraging me to attend and to my new dear dear friends for being so real and making me feel so incredibly safe.
Here they are:
Lynne Knowlton (The host)
Lisa M. Smith (The co-host)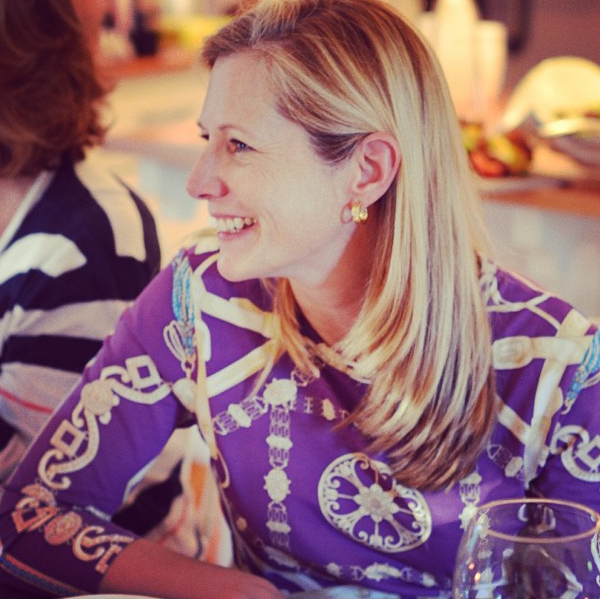 You'rs truly, on a twenty minute break.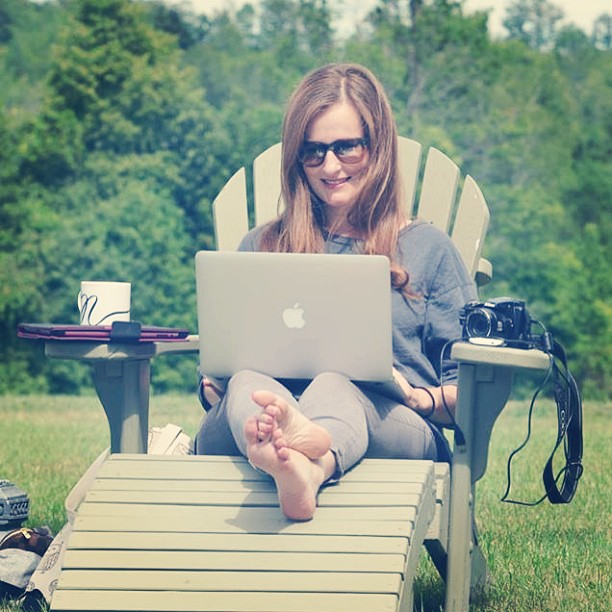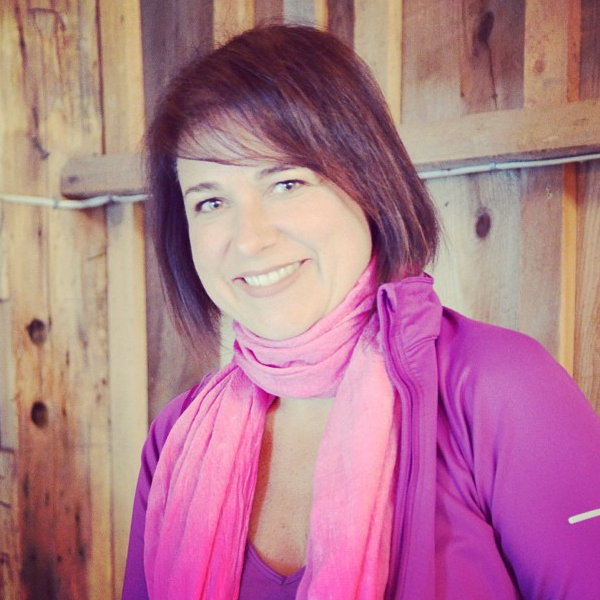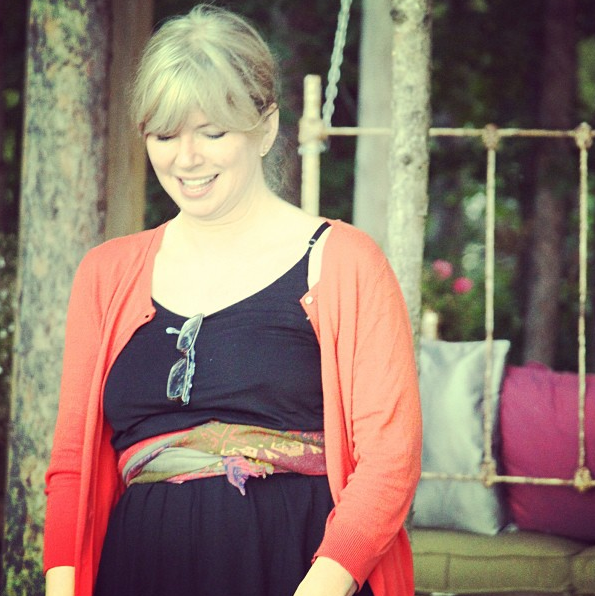 And, last but not least, our Chef and sweet little sidekick. Yes, we had our own Chef who whipped up one jaw-dropping dish after another.
The watermelon popsicles and mini red velvet cupcakes were my favourites! (Sweet Bliss in Toronto finally has some competition!)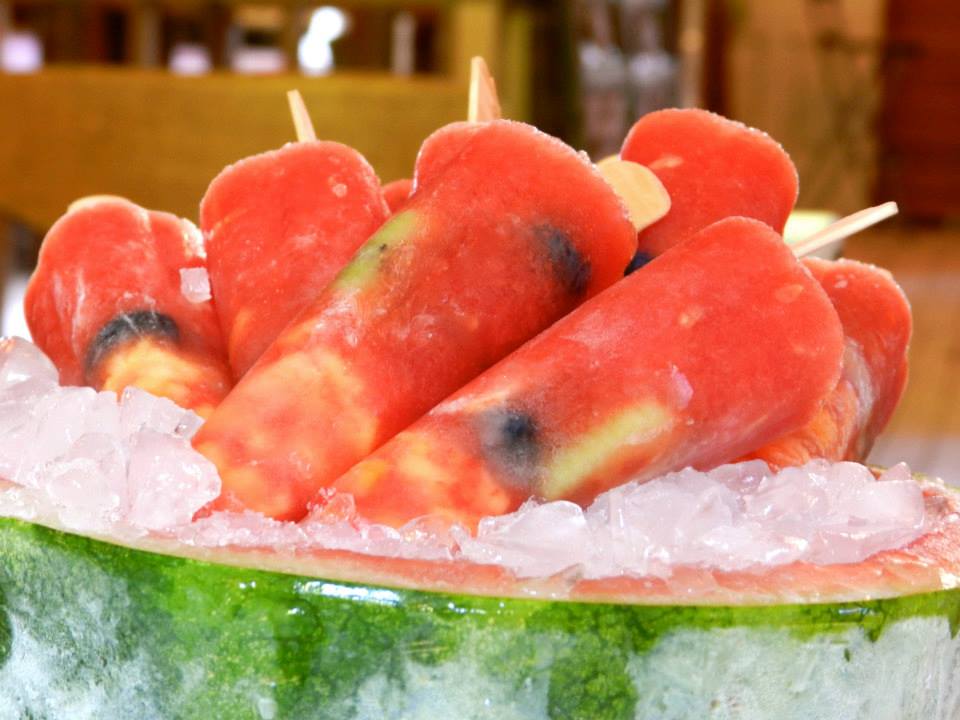 Derek Paterson
Tristan Knowlton