Grand Hôtel du Palais Royal
Friday July 24, 2015
During all my visits to Paris I have never ventured out through the east side of Palais Royal. When I enter the arcaded palace I gravitate north, up through the Colonnes de Buren and on to the arcades and gardens.
On the east side lies a very quiet street – Rue de Valois. And on this very quiet street sits a lovely little surprise: the Grand Hôtel du Palais Royal. At least it was a surprise for me.
When my friend Craig was through with his copy of the latest Andrew Harper Traveler magazine he handed it over. I leafed through the pages and there she was. Gasp! How is it possible that I have never heard of this hotel. My I-have-to-have-it force took over and so I booked a stay on my most recent trip.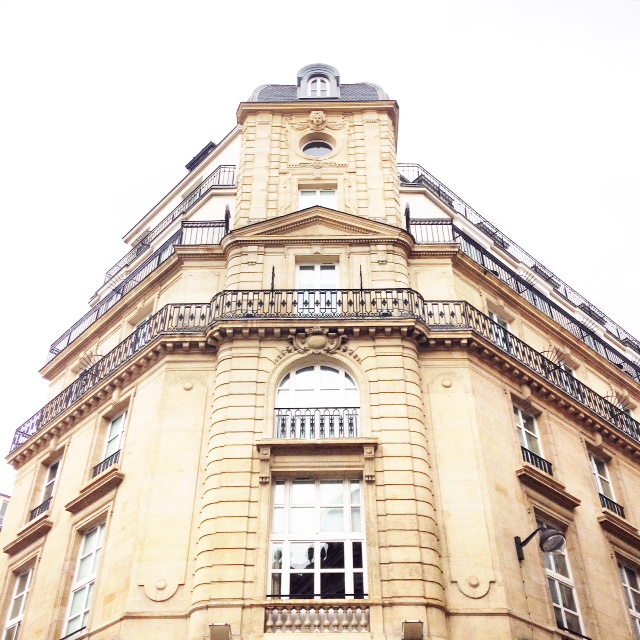 See that porthole window on the top floor? Mine!
After check-in the receptionist escorted me to my suite. She gave me a quick tour that concluded in the living room, in front of the most glorious porthole window I have ever seen. Goodness. Gracious. Me. The view. This is when I wanted to crack myself over the head for stupidly forgetting my camera at home. I was in a rush, trying to catch my flight, left it on the kitchen countertop, yadda, yadda… you know how it goes. So all of these photos are taken with my iphone; however, forgetting my camera has given me a reason to go back. See. There is always a positive side.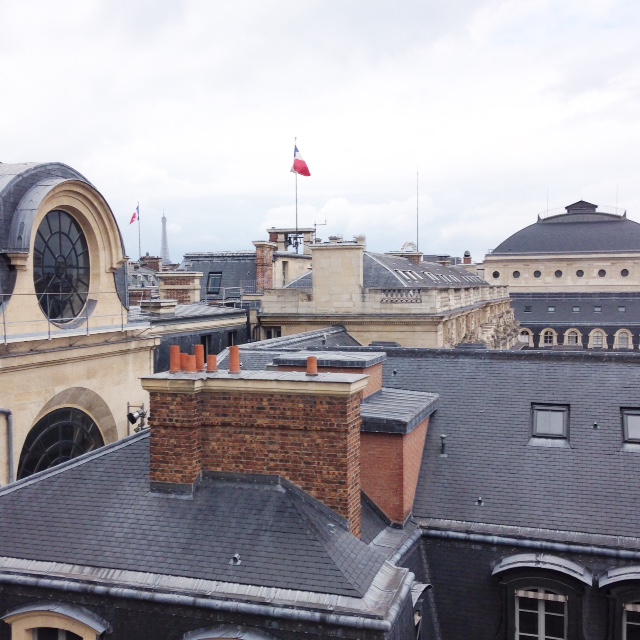 I loved my suite. It was spacious, yet cozy and completely luxurious. Off the bedroom is a teeny tiny balcony, measuring approximately 2.5 feet wide, where I squeezed in, nestled down and sat for a while enjoying the scenery.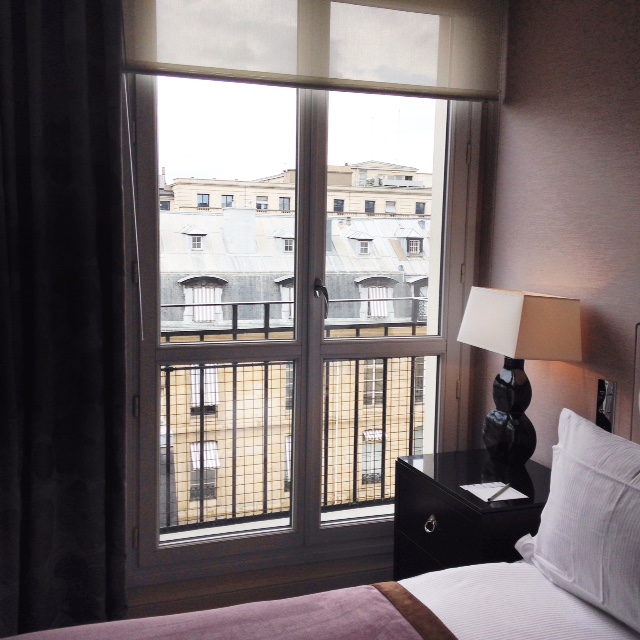 While looking down on the courtyard I thought: It's the middle of July, Paris is bustling with tourists and I hear nothing! Only the soothing sound of a few footsteps echoing on the cobblestones...
The location of this hotel is just right. It is situated so centrally, but tucked perfectly away from the noisy crowds.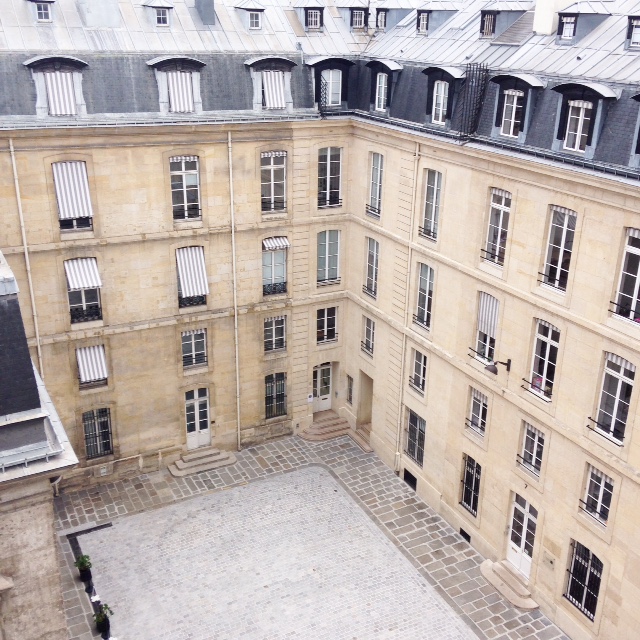 Before departing I spent some time walking around admiring the elegant courtyard. It was sunny and breezy and in the corner I spotted this adorable café. What a wonderful space.
Thank you Grand Hôtel du Palais Royal for such a beautiful stay. You are quite a little gem.