French Cooking Part One: Macarons
Thursday March 13, 2014
When I can't make it to Paris, I make Paris come to me.
For the past little while my friend Joanne and I have been trying to arrange a trip back to Paris. I have traveled to the City of Light with her many times, and it is time we do it again; however, it doesn't seem to be working out. Either she can't or I can't. The timing is just off.
Recently she emailed me, saying: "if we can't make it to Paris, then at the very least let's cook up a little French food." I responded so quickly with a yes, a thousand different ideas, and so much eagerness that I am sure she immediately regretted it.
I wanted us to bake macarons. I tried to bake these little beauties a couple of years ago and failed miserably (Oooopsy!). It has bothered me ever since and another attempt was always the plan.
Prior to our baking session this past Sunday, Joanne conducted her own experiment. She wanted to master the tricky recipe on her own. She had to bake them four times until they turned out perfect. Four times! They are delicate indeed.
With her feeling confident by having mastered the recipe, and my enthusiasm, we headed out.
I love Joanne's studio. She is an accomplished photographer and food stylist, making proper cooking facilities a must. The space is wonderful and I was excited to play in it!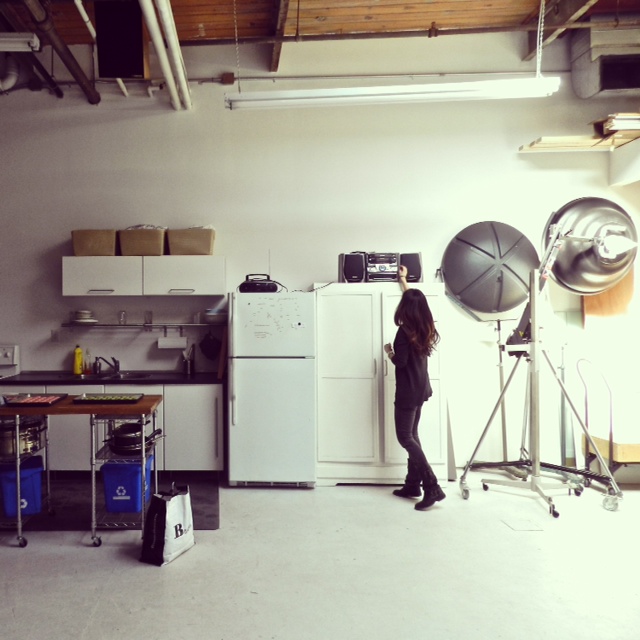 We threw ourselves into the baking straightaway and within minutes I was sifting almonds with sugar and playing with eggs. I didn't realize I love playing with eggs.
After mixing it all up and adding a bit of colour the piping began.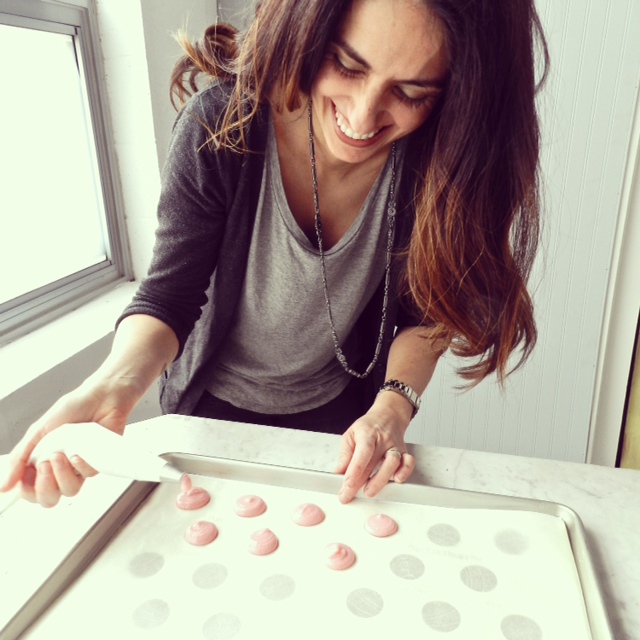 Into the oven they went and we waited with bated breath.
While the shells were baking we began on the buttercream filling. After three slaps I stopped dipping my finger into the bowl. So, to keep myself busy I posted a few photos of our baking session on Instagram, Twitter, etc. and was thrilled when I received a "favourite" from Martha Stewart Living.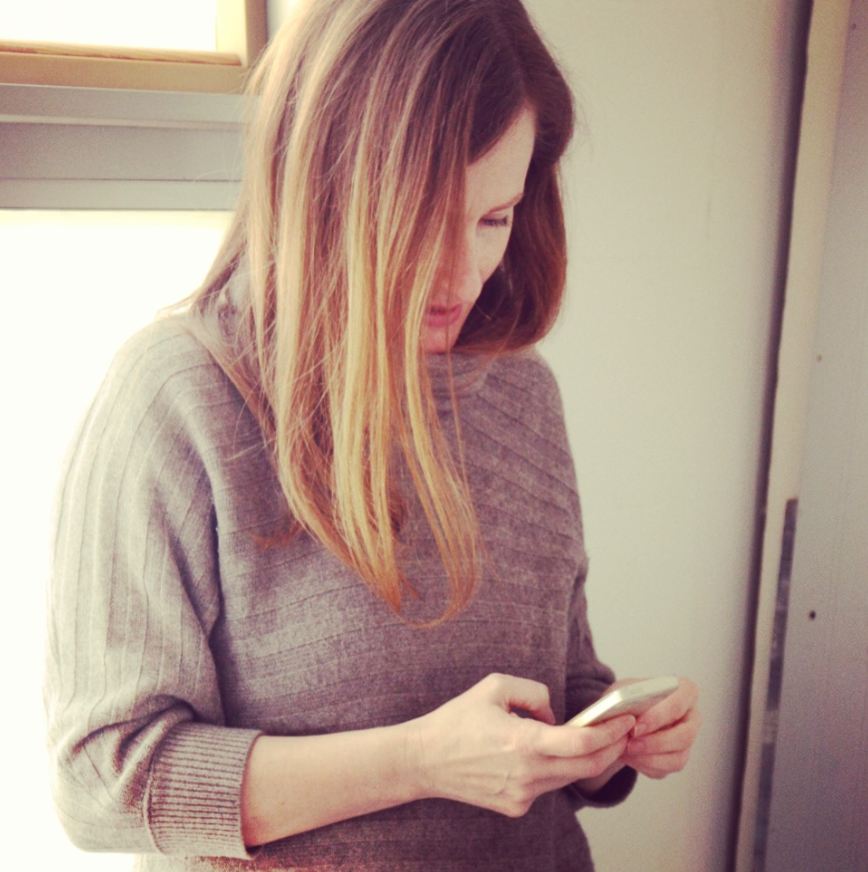 The shells came out beautifully!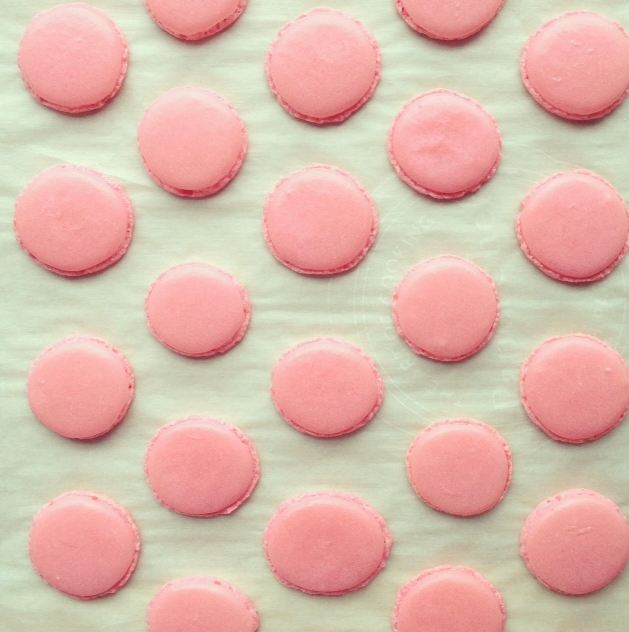 The buttercream filling went into the piping bag and between squeezing it on to my finger and then a macaron, my finger, a macaron, the project quickly came to an end.
Joanne ended up bringing her experimental ones she baked in the morning in the chance ours did not turn out. Since hers were a wee bit prettier we ended up using them in the end result photos, like the one below: The perfect little macaron sitting in my perfect little Astier de Villatte dish.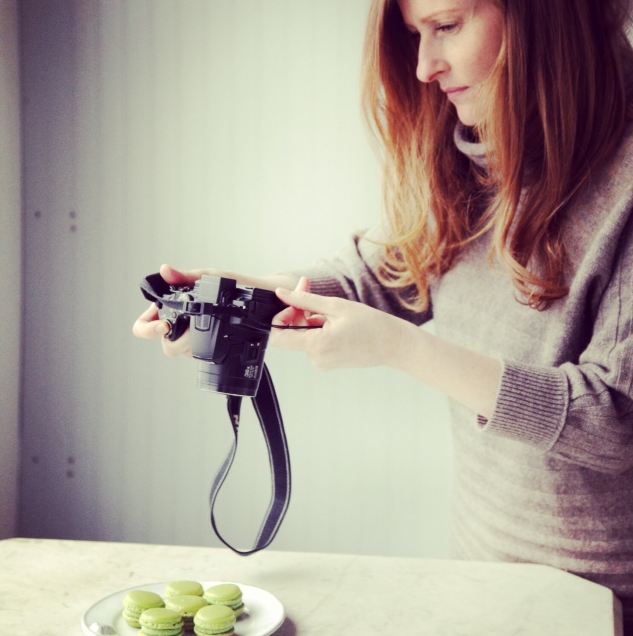 Needless to say, I left the studio on a sugar high. I also felt a sense of accomplishment on finally being able to produce a pretty perfect macaron.
Up Next: Croque-Monsieur!!