French Cooking Part Three: Tarte au Citron
Thursday April 3, 2014
French cooking part trois took place in my newly renovated kitchen.
My husband is the chef in our home, so other than throwing together a salad or preparing a pretty little cheese board, I rarely get into the real course of cooking.
I decided it was high time to utilize my wonderful new space and invited my mother, sister and niece to join me in baking a tarte au citron. Not only is the tarte au citron nice to look at, it is one of my favourite sweets. Whenever I'm in Paris I'm sure to gobble up at least one... or five.
I will come right out and admit that I cheated with the crust. I picked up premade crusts from the market the morning of our baking session. Why would I slave in the kitchen for hours with these perfect tart shells out there? And since it was my first time I thought I would make it a wee bit easier on myself.
The recipe is seriously simple, even for me. For the lemon filling you will need three lemons to squeeze for juice, 1 tbsp of shredded lemon rind, four eggs, two extra eggs for yolks, ¾ cup of granulated sugar and ¾ cup of crème fraîche.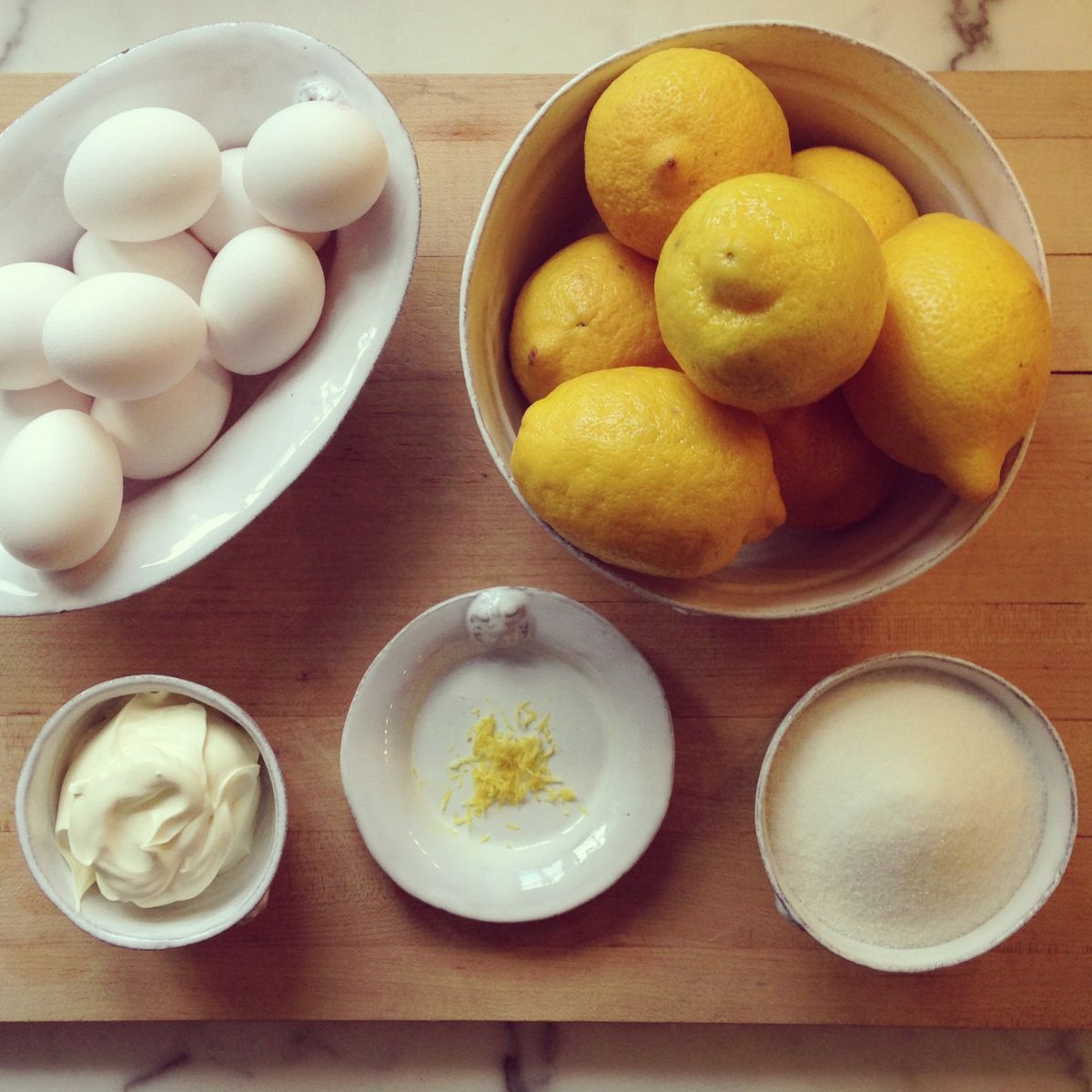 Whisk together the eggs, egg yolks and sugar. Add the lemon juice and lemon rind and stir well. Add the crème fraîche and stir well. Pour into the pre-cooked crust and cook for approximately 30 minutes at 350 °F. We're already half way there!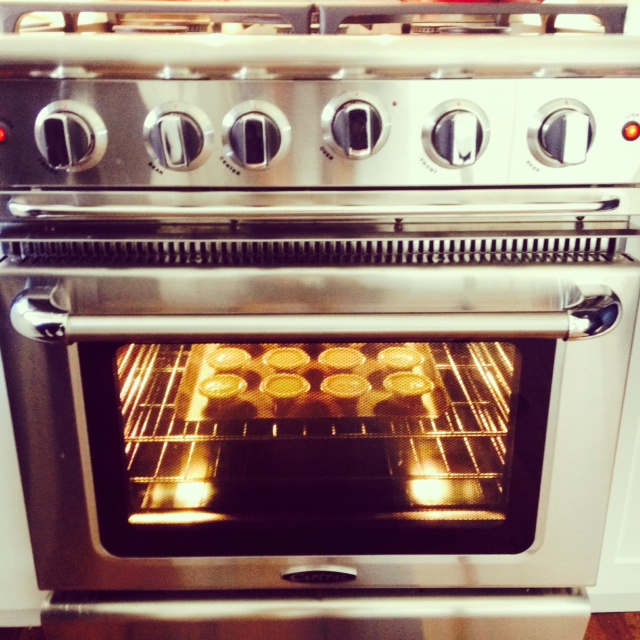 For the meringue you will need one cup of granulated sugar, water and four egg whites.
Slowly bring the sugar and a ¼ cup of water to a light boil. Stir occasionally. (Apparently, stirring occasionally was a little trying for my sister Lynn - she was literally being held up by the counter!)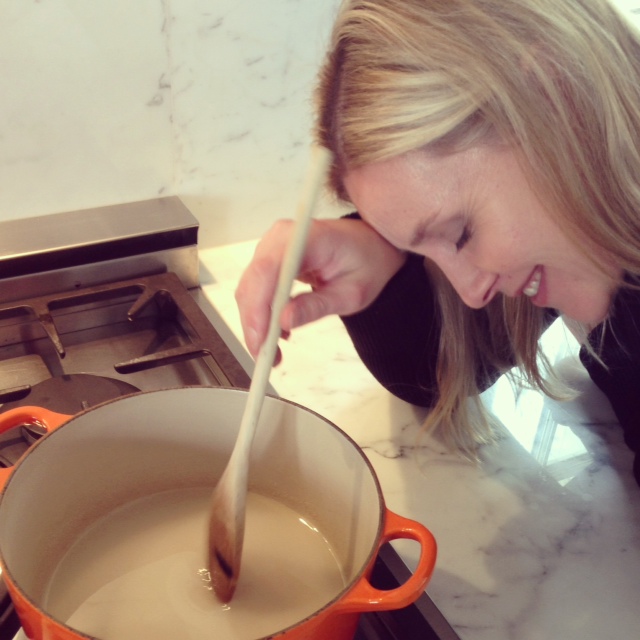 Make sure the sugar completely dissolves. Whip the egg whites until they are "snowy".
Pour the warm melted sugar into the egg whites and beat until it has cooled off. Whip until its firm. This is where I made a mistake. My first batch of meringue was bubbly and a little runny because I didn't whip it long enough. It must be firm!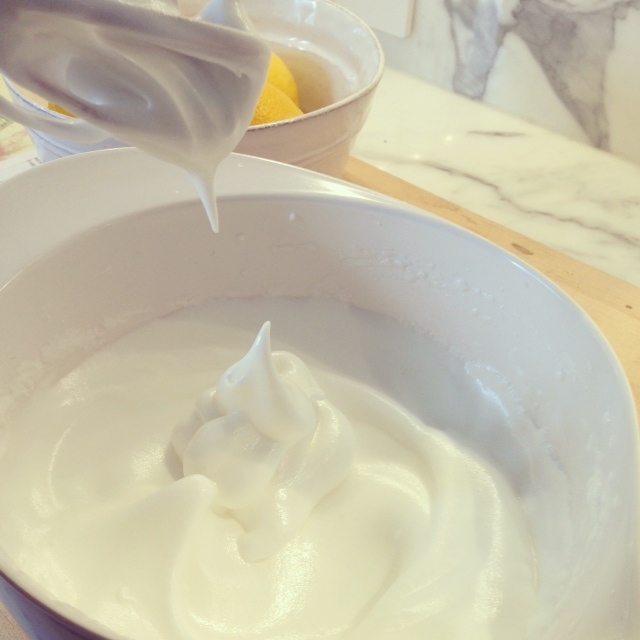 The pie or tarts will be ready after 30 minutes.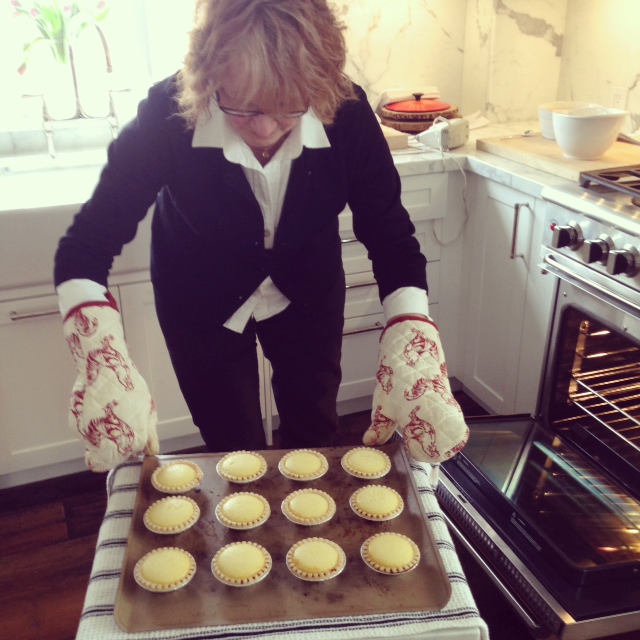 While they are cooling on the counter, insert the meringue into a piping bag. After a few minutes of cooling squeeze the meringue over the top of the pie.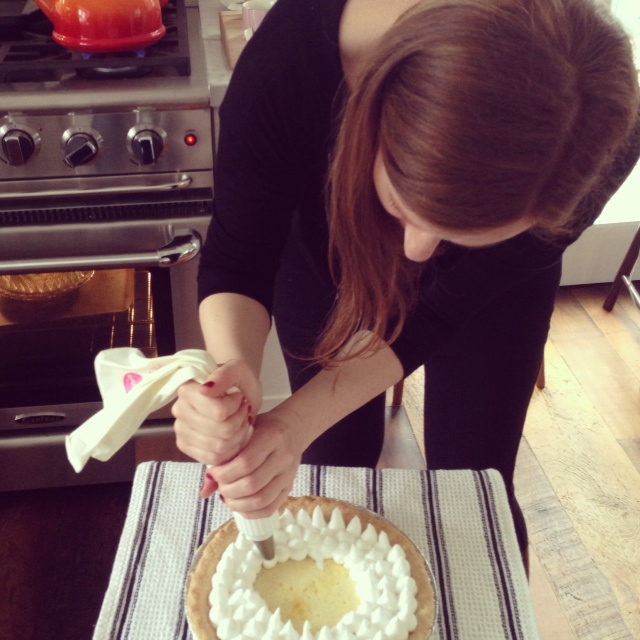 Then bake for another five minutes (still at 350 °F), or until the tops of the meringue have browned.
While I was busy focusing on the piping I heard this echoing slurping sound coming from directly behind me. WHAT ON EARTH IS THAT NOISE?!? I turned around just in time to catch my neice Lauren, so lost in her meringue that she had no idea that we were all watching her!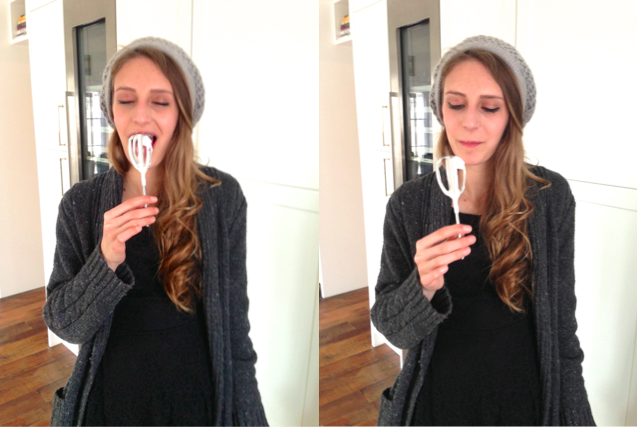 I have to say, I'm not proud of the appearance of my end result. However, it was très delish! Had I whipped the meringue just a little longer the pie would have been much prettier. Lesson learned.
Not for you little doggy!
The most important thing, anyway, was that we had such a great day. A day which ended with four happy tummies packed full of tarte au citron.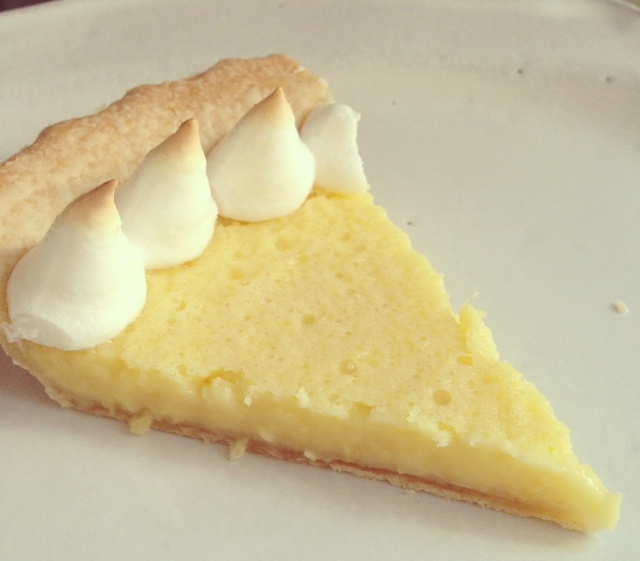 Up next: Boeuf Bourguignon with my sister-in-law Andrea.