French Cooking Finale: In the Kitchens of Shangri-La Paris
Friday June 6, 2014
Cooking in the kitchens of Shangri-La Paris will go down as one of my most memorable times in Paris.
I was ecstatic when the hotel's coveted and beloved Pastry Chef François Perret agreed to teach me a little something about French cooking. He suggested we cook up a batch of Cocoa Barquette. Squeeeeeal!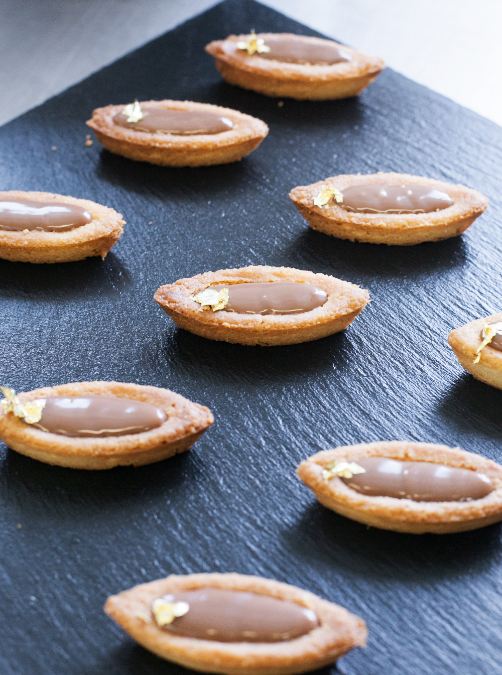 There was no question that this special cooking class would have to be well captured. I called up the lovely and very talented photographer Carin Olsson to ask if she would like to join me. A big fan of French pastries with a bit of a sweet tooth herself, she didn't hesitate for a moment... "ABSOLUTELY!" was her response.
Excited, Carin and I met on May 16th for the lesson in the elegant lobby of the Shangri-La Paris hotel. We were then escorted through a maze of do-not-enter doorways, stairwells, and long back corridors. As we approached, the noise emanating from our destination was nearer and nearer until finally we arrived in the bustling kitchens.
When our sweet escort Sophie opened the doors it was exactly how I had imagined it. The energy and vibe was thrilling and instantly contagious. Everything was white, stainless steel, and super shiny. Something I also quickly noticed was that everyone looked happy.
We had to pass through several kitchens until we found the one for pastry, where at last we found Chef Perret. I have one word for Chef François Perret other than genius: ADORABLE!
After helping me with my chef jacket, he led us straight to the ingredients. Within minutes we were well on our way to making Cocoa Barquette.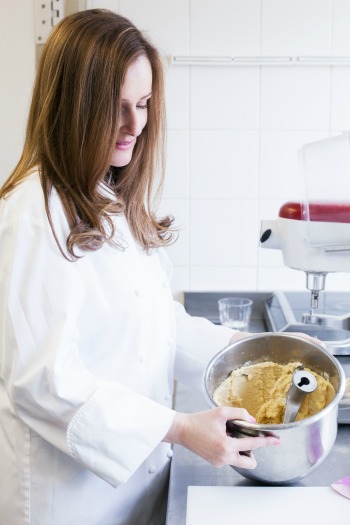 While the tart portion of my Barquette was baking, Chef Perret assembled a desert that he created for the hotel's gourmet French restaurant, the Michelin-starred L'Abeille.
It was like building a tiny delicate puzzle. He was steady and focused while Carin, Sophie, and I watched on in awe. After his "ta-dah!" we quickly proceeded to gobble it down!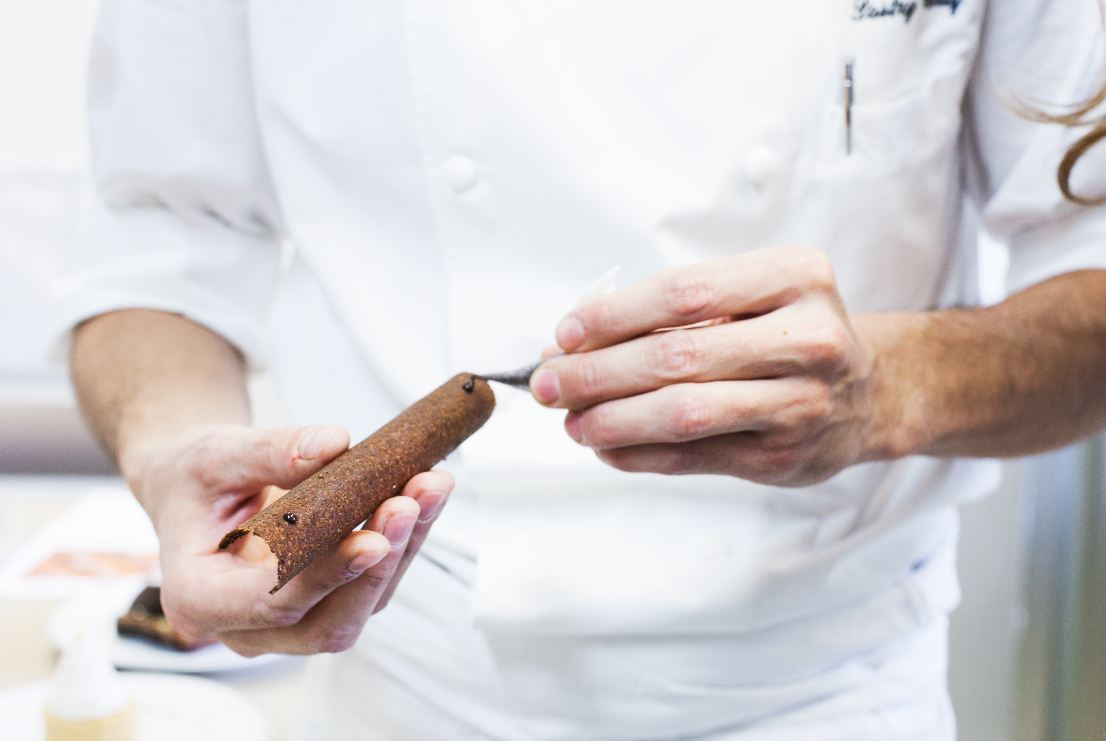 Once the tarts were baked, we filled them with the cocoa. My hands were actually shaking. Perhaps the fact that Chef Perret was leaning over me, supervising my every move, had something to do with it. But I didn't have to take it too seriously as another one of Chef Perret's wonderful qualities is his humour. We laughed and goofed around the entire time.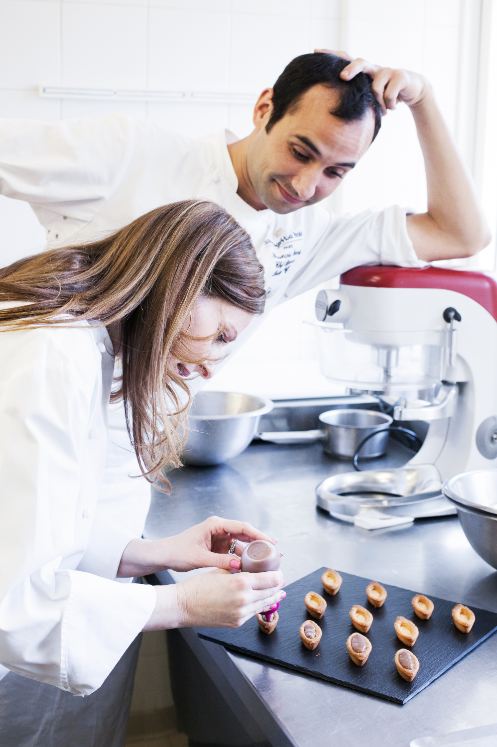 Then came the best part: taste testing! Chef Perret is a tall fellow so here I am looking up at him while we are both trying out my version of Cocoa Barquette. I was waiting for his approval. I got a smile and a nod. Ahhh, blush.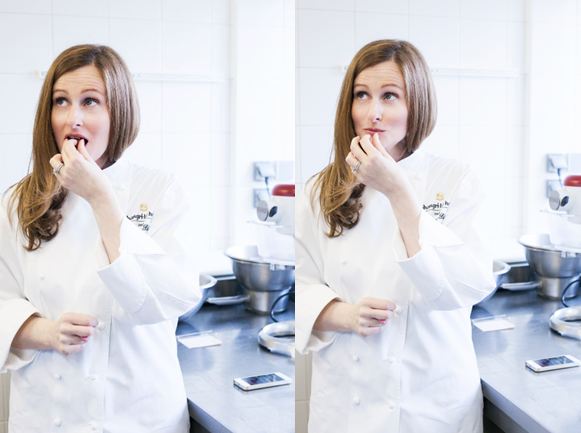 It is easy to see that Chef Perret enjoys his work. Here is a person clearly in his element, with such an abundance of passion you can't help but hold him in high regard.
Thank you so much Shangri-La Paris, my sweet friend Carin, and especially to you Chef François Perret, for such a fun, memorable, and sensational day.
Image credits:
All photos taken by Carin Olsson of Paris in Four Months.