A Summer Update
Thursday August 27, 2015
As I schlep my suitcases back up from the basement I can't help but feel the familiar tingle of excitement - in less than a week I will once again leave my sweet Oscar behind and head off. This time, my destination is Italy and Austria!
Thus far, the summer has no doubt already been a busy and interesting one for me, with the highlights being travel related of course: a weekend in Kennebunkport, Maine, road tripping to Pittsburgh, Pennsylvania and a quick, spontaneous visit to Paris.
Maine was a new experience, as I have never been, and it took all of two minutes to fall in love with the little town of Kennebunkport. The trip was a well-needed therapeutic one and so I plunked myself into one of those Adirondacks for countless hours of reflection and to enjoy the scenery.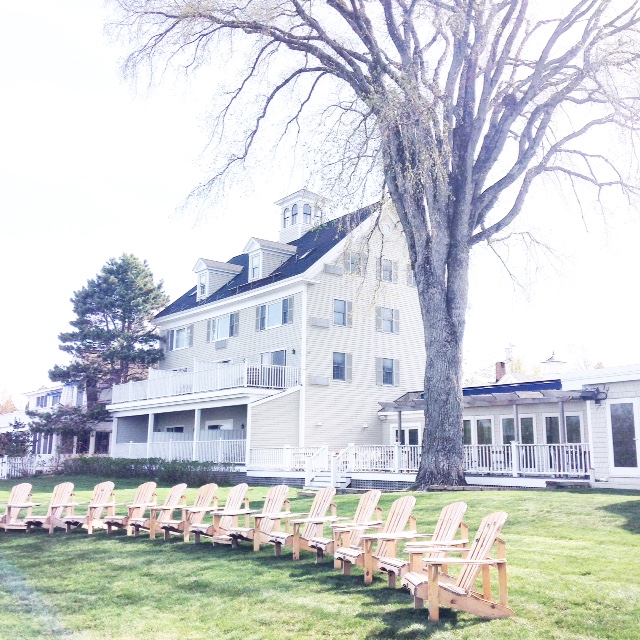 Have you ever looked out at something and for some reason, at that exact moment, whatever it is you are observing brings on a life-changing sense of resolve?
Well.
I was watching a fishing boat come in and the colour of the boat made me so happy. It was a bright, beautiful blue. Ironically though, it first reminded me of an unpleasant moment from the past; nevertheless, it quite unexpectedly turned into a positive one, generating a small sensation of peace. And for this reason, I will forever cherish my time in Kennebunkport.
As for my time in Pittsburgh, you can read all about my road trip here. And then... ahh, there was Paris.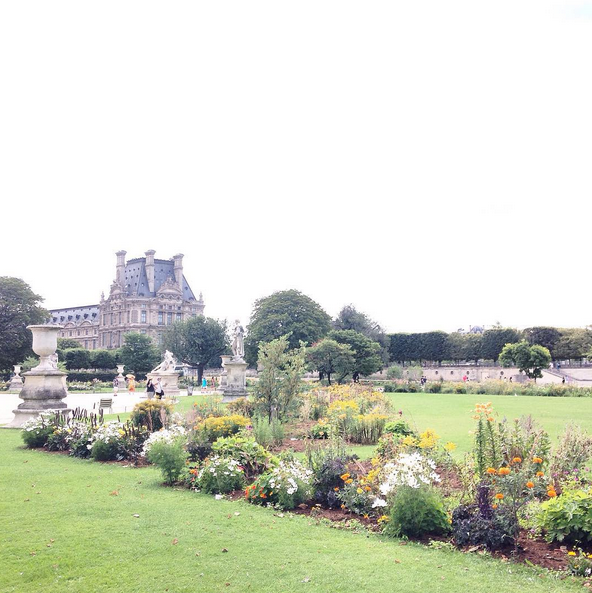 Paris was a busy time as I had the pleasure of staying at four different hotels. The process of checking in and checking out consumed a wee bit of time, but luckily most of it was spent enjoying these fantastic establishments with friends.
Tea at Hôtel Plaza Athénée…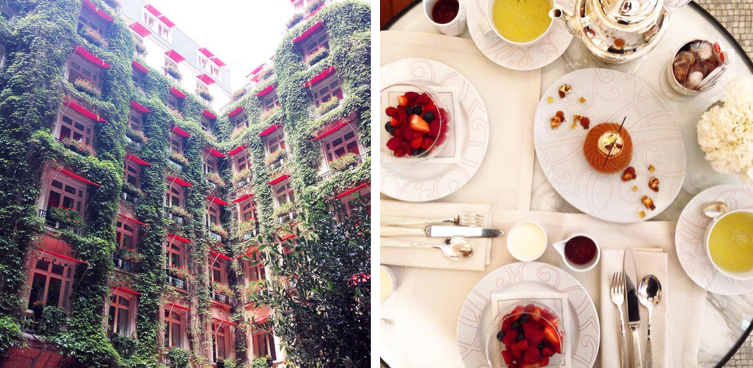 …and another tea at L'Hotel (there is always time for tea!)
The memorable room service dinner at the Four Seasons Hotel George V…
… and the view of a lifetime from my very large porthole window at Grand Hôtel du Palais Royal.
The company I kept, the comfy rooms I settled into – everything was exactly what I needed. And I am so grateful for it all.
Now I will focus on my next adventure: a cave experience in the southern part of the Italian countryside, a grandiose mountainside hotel on the majestic Amalfi coast and one of the great hotels in most elegant Vienna await me as I continue to plug away on my latest project, My Beautiful Hotels.