Dear Firenze, mi manchi!
Wednesday April 12, 2017
"Dear Firenze, it has been far too long. Mi manchi. Our love affair has suffered… so, I AM COMING BACK!!"
In a few weeks I will jet out to my beloved Florence. This city is right up there on my love scale with Paris. One enjoyable thing they have in common is that they are both walkable cities. Apart from that, they are completely, and delightfully, different.
When I started to plan my return to the Four Seasons Firenze, the hotel and I immediately came up with the fun idea to team up. During my stay I will be taking over all of their social media channels. For four exciting days, viewers will see this phenomenal and breathtaking hotel, its unique grounds and Florence's sensational and rich culture through my eyes. I hope to show you a genuine and heartfelt view of what this hotel and city has to offer.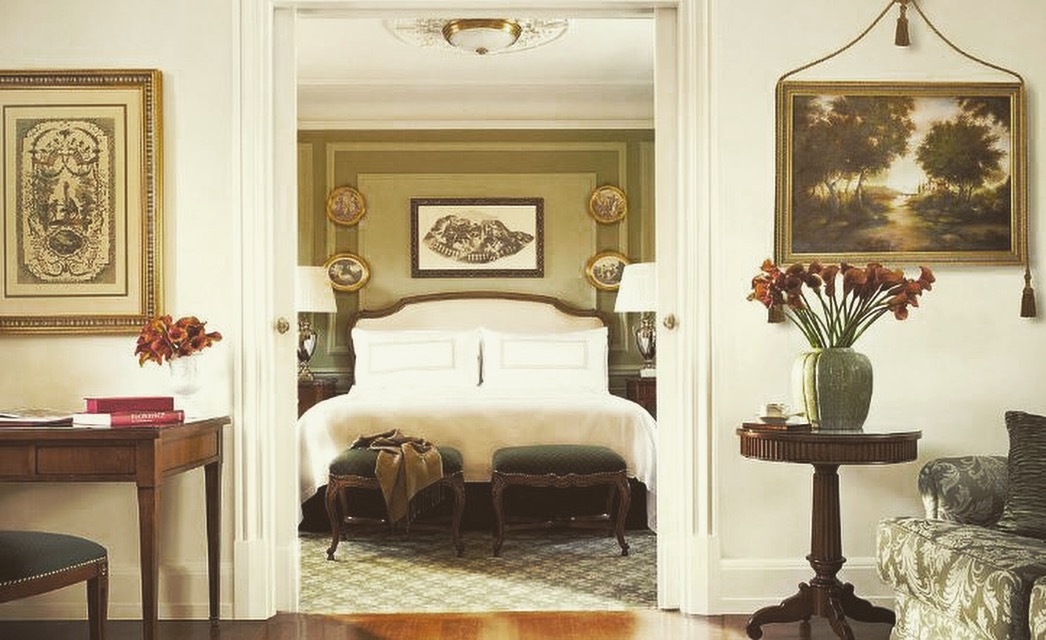 I hope you follow me along on this little adventure… as there also just might be something in it for you! Other than a visual feast, we have a few exciting giveaways planned.
I am a huge fan of Salvatore Ferragamo and adore their signature bow, which is precisely what attracted me to this beautiful brand.
Salvatore Ferragamo has generously donated a bottle of their fresh and lively Eau de Toilette, Signorina In Fiore, along with a copy of Salavatore Ferragamo's autobiography. And, if you are Florence bound, we will also throw in two passes to their museum, located in a Medieval palace — Palazzo Spini Feroni.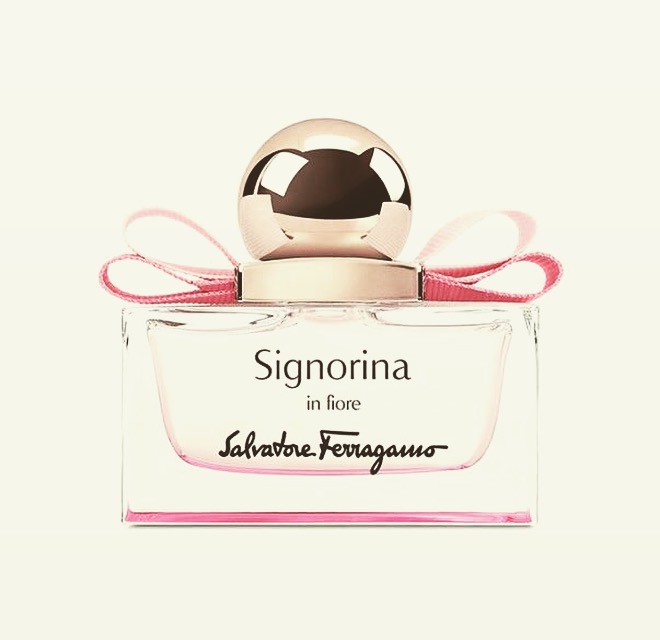 My favourite boutique in Florence is actually a pharmacy. The Farmaceutica di Santa Maria Novella is one of the oldest in the world. It was founded in 1221 as a private pharmacy for the monk's infirmary, and eventually opened to the public in 1612.
My product of choice is their pillbox, which contains the yummiest mints I have ever had. The delicious formula – a blend of peppermint, cinnamon and costmary – was developed in 1614. I love the directions on the box: "Dissolve slowly in the mouth to enjoy their refreshing and aromatic properties." I can do that!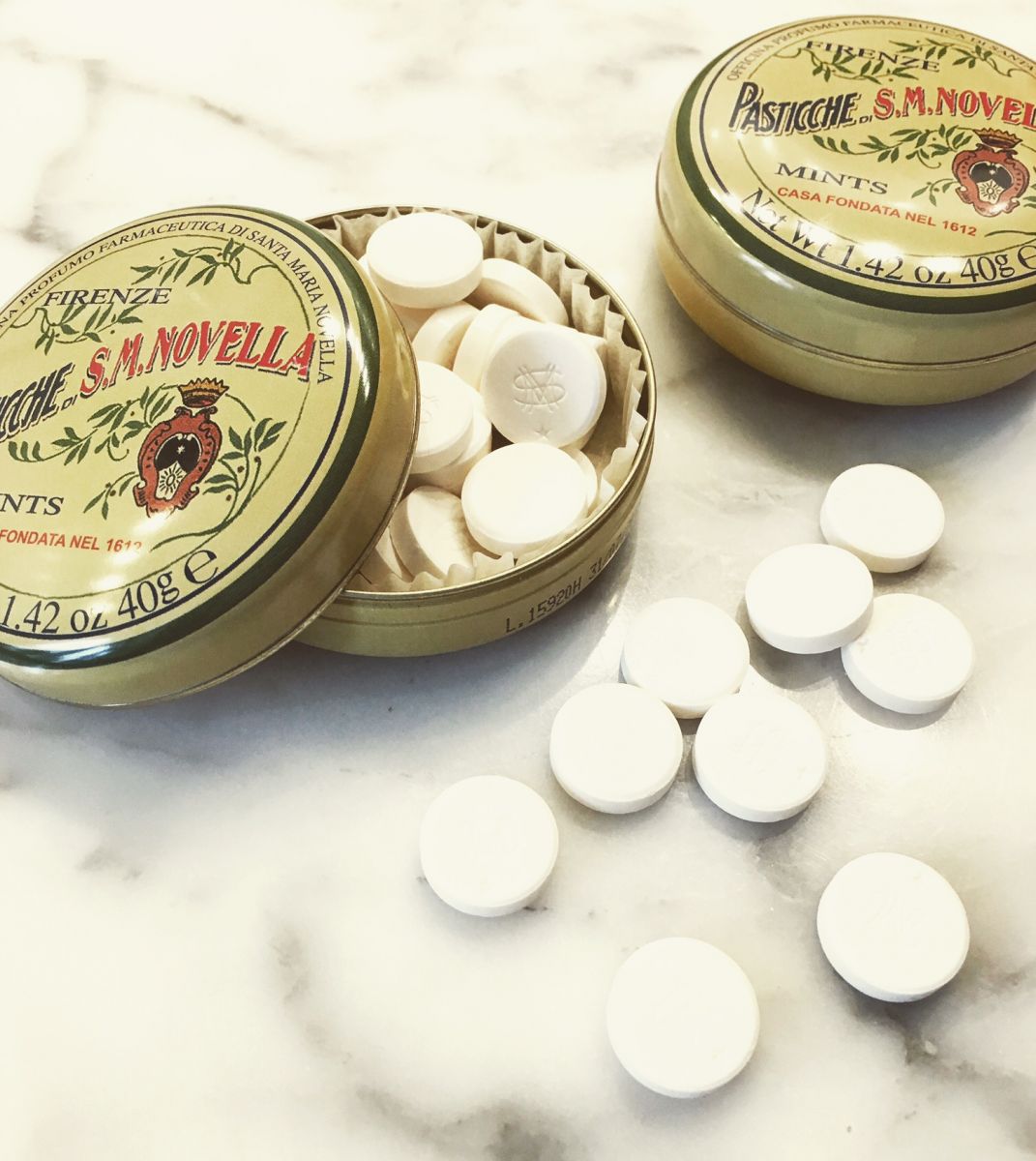 It's a small giveaway, but certainly a precious one… and this one's from me. I am sharing the mint-love and planning to send off as many tins as I possibly can!
In Italy, it's all about the food… and the wine, and quality of life, and family, and beaches and… well, you get the picture. However! I think it's safe to say that a good meal is right at the top of the list, making a cookbook giveaway a no-brainer.
Emiko Davies' first cookbook, Florentine, is a collection of recipes from the city of Florence. It also includes places to eat, drink and enjoy food like a true Florentine.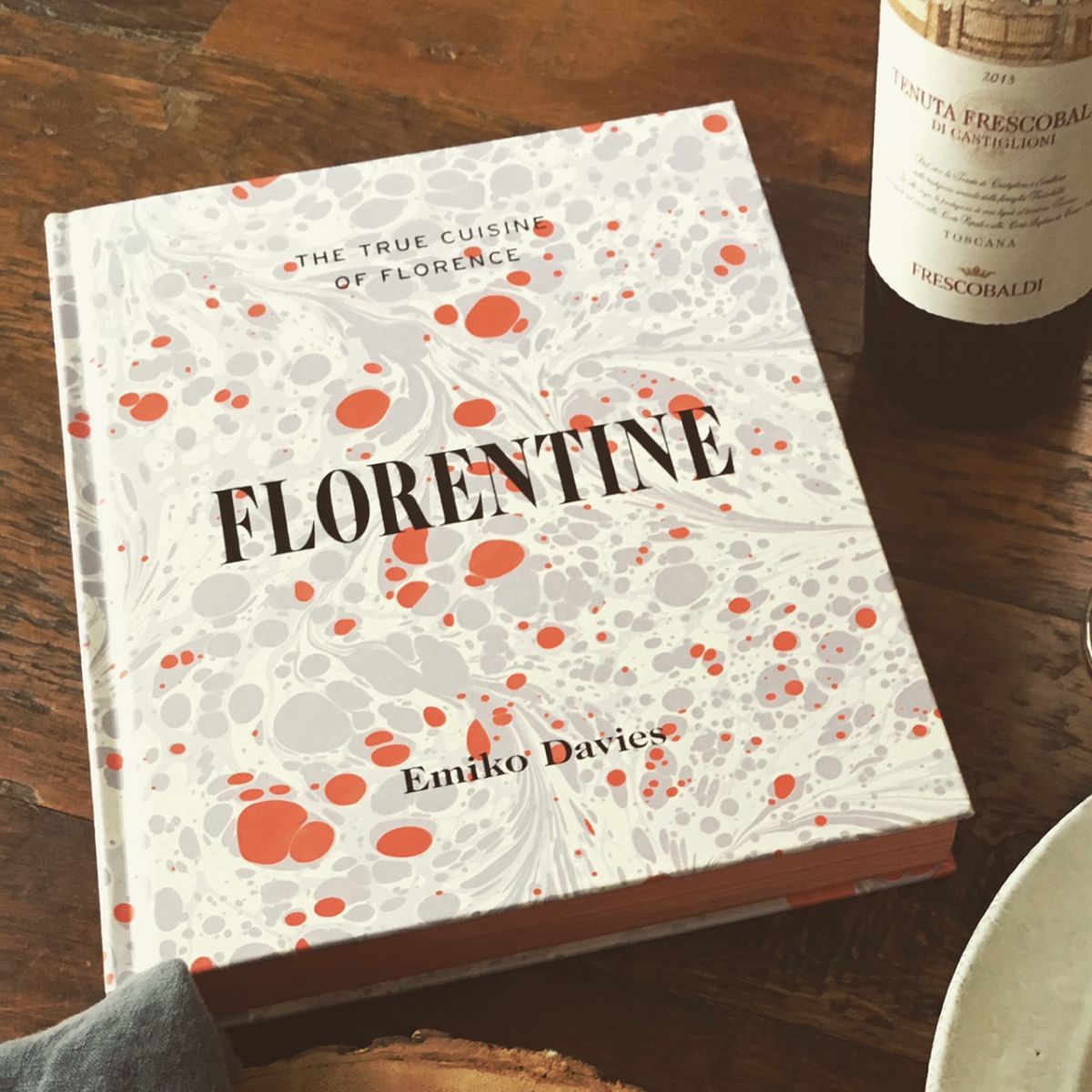 Nigella Lawson describes it perfectly: "Florentine is a book that appeals both to my sense of nostalgia and my appetite. It's a beautiful, large-format book, with gorgeous pictures of Florence, and snatches of Florentine life, but is far from being a coffee-table book: the recipes take you there just as evocatively."
To date I have attempted four recipes. One flopped (my fault!) and the other three were a huge success… according to my guests, of course, considering I would never boast. Yes I would.
This gorgeous book will be accompanied by a one-of-a-kind hand painted linen shopping bag from La Serra MK Textile Atelier.
The Atelier's products are created in an old greenhouse attached to a 15th-century palace in Florence. They are all handmade as limited editions, using the highest quality fabrics. On my trip I will be meeting the co-founders, Margherita and Karl, and cannot wait to share their story.
There will also be a few other little treasures. So please stay tuned!