Autumn in Paris
Tuesday September 20, 2011
Fall is the ultimate time of year to travel! The fresh air, multi-coloured trees, sun-filled days and cool nights create an incredible ambiance while roaming the winding streets of Paris. The slight chill makes you feel so alive! And who doesn't love scarves and sweaters?
I adore the cafés in the fall. Eating your lunch or sipping your café crème outdoors is such a pleasure. The picture below is of my mother. Love her!
A walking tour during this time of year is ideal! The fun and energectic Heather Stimmler-Hall from Secrets of Paris offers wonderful and adventurous customized tours. You tell her what you would like to see and she will take care of the rest. www.secretsofparis.com
There are many fantastic places to visit. One is Versailles: though the gardens are not in their prime during fall, the colours on the trees certainly are! The cooler weather is also welcoming if you are planning on spending an entire day touring the extensive grounds. Remember to arrive first thing in the morning to avoid those annoying line-ups!
Another breathtaking site is Père Lachaise. It is perfect for a fall stroll.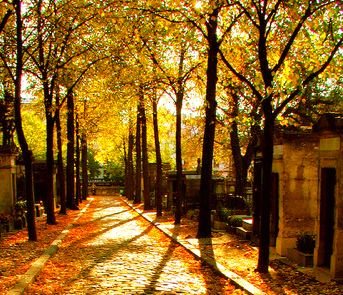 The Paris Autumn Festival is a festival of theater, music, dance, visual arts and film. A plethora of things to see and do! It runs four months from September to December. There are over 30 participating venues in central and suburban Paris including many parks and most museums. See festival-automne.com for the 2011 season program.
And don't forget where Nuit Blanche originated. In Paris! This year, Nuit Blanche takes place on Saturday, October 1st! www.nuitblanche.paris.fr/.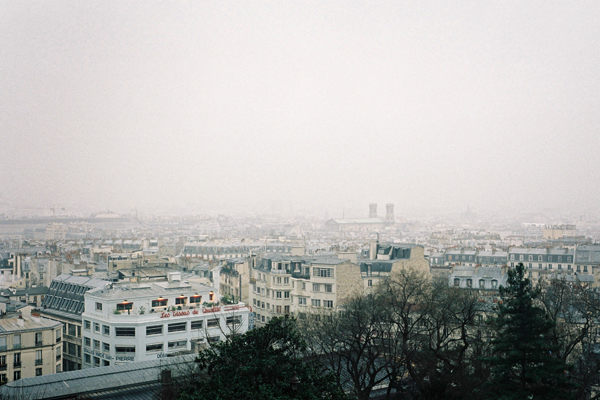 I always get caught up in the hustle and bustle of the streets, particularly in the fall. There's an inexplicable energy in the air. The aroma, the vibe in the cafés—it can be surreal at times. For me, walking from one special place to another such as Place des Vosges to Jardindu Luxembourg can take an entire day. And at the end of my day, I can honestly say: there is nothing on earth like Paris.