Colourful Autumn Leaves
Saturday October 21, 2017
I had only been to Paris during the fall once before, so I was pretty excited to experience it again a couple of weeks ago. If you're heading to Paris soon, you might be lucky enough to enjoy the tail end of the colourful autumn leaves. Or, if you're planning a visit sometime next year, I would highly recommend going during the fall season. The temperature is cooler, but still lovely enough for long walks.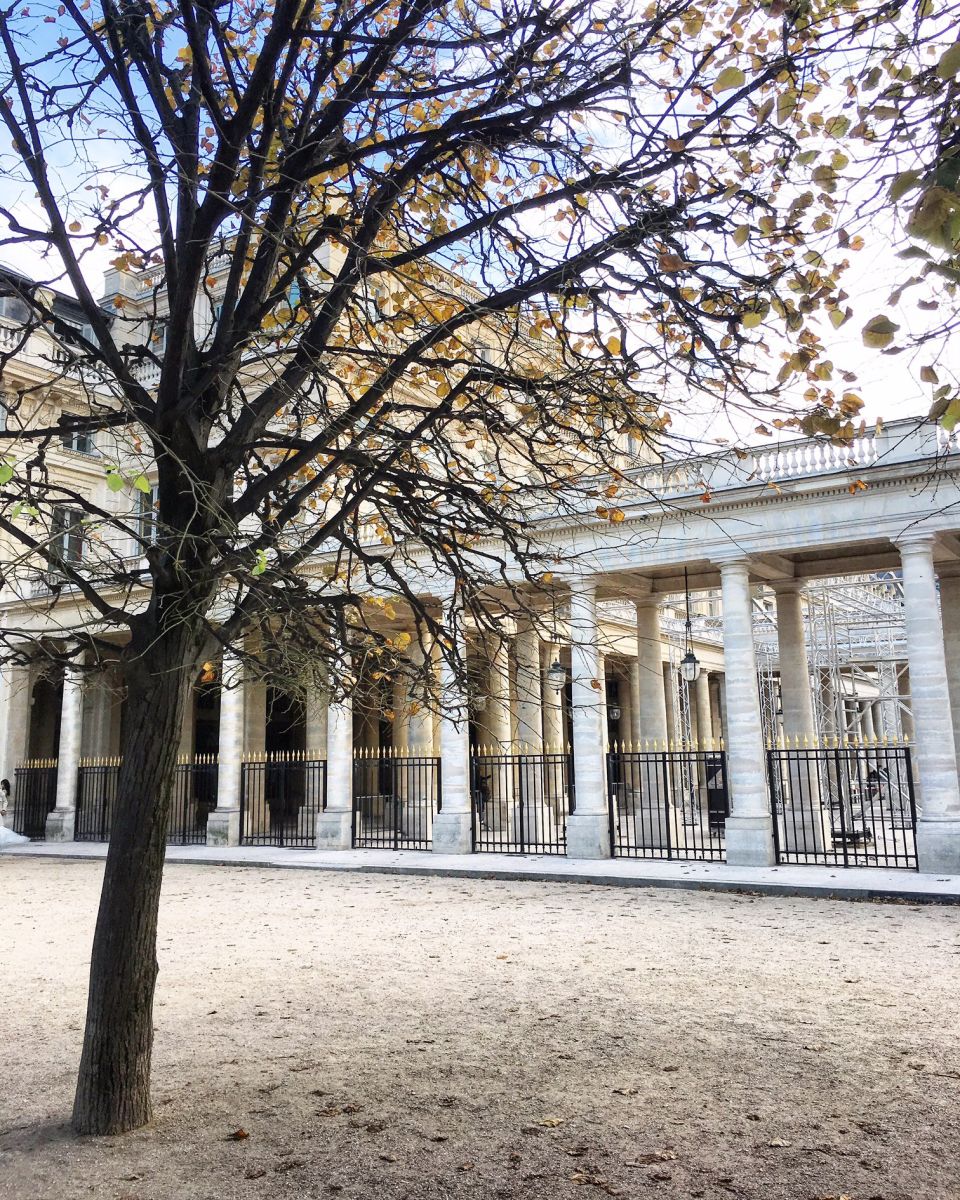 My travel companion was Bettie Bearden Pardee, of Private Newport. She and I have become attached at the hip when it comes to flying off for a few days of fun. We spent four glorious days of sipping (guzzling) Champagne, picture-taking (obsessively stopping every two seconds), constant chatter (and most inarticulately with our mouths full of crepes)...
... strolling for hours (calling Uber), and being content to just go with the flow. When two people are good at just going with the flow, it makes for the perfect travel companion combination – like two peas in a pod. That's us.
Every time I am in Paris I find a new angle of a place I've seen 100 times, such as glancing through this arch into the Jardin des Tuileries. What a sight! I was walking west on the south side and happened to look to my right and there it was. If you have read previous posts you will know how much I adore this garden.
The perfect fall weather allowed us to spend most of our time outdoors, so we went on a favourite walk of mine. We began at Place des Vosges…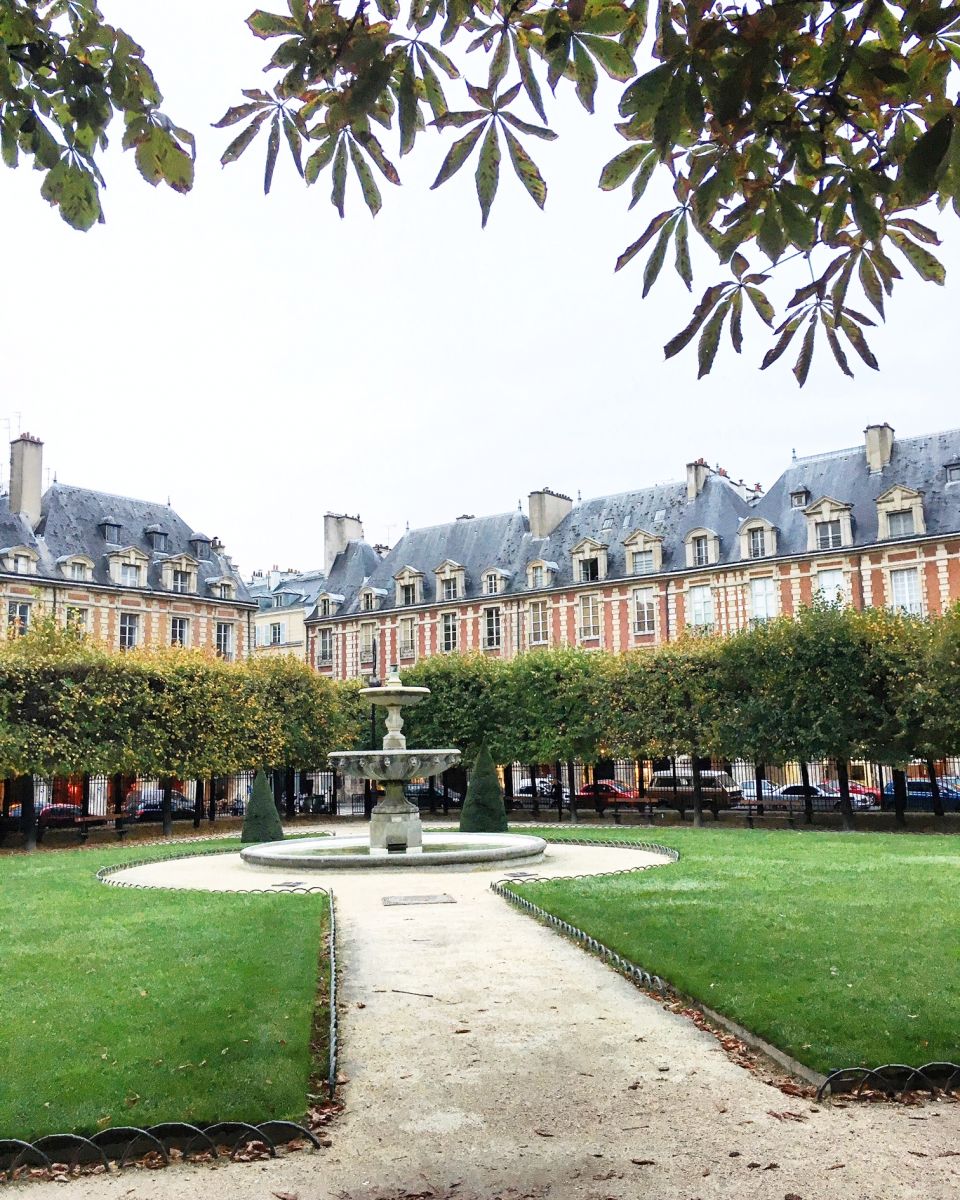 … then crossed Île Saint-Louis and made our way towards Notre-Dame …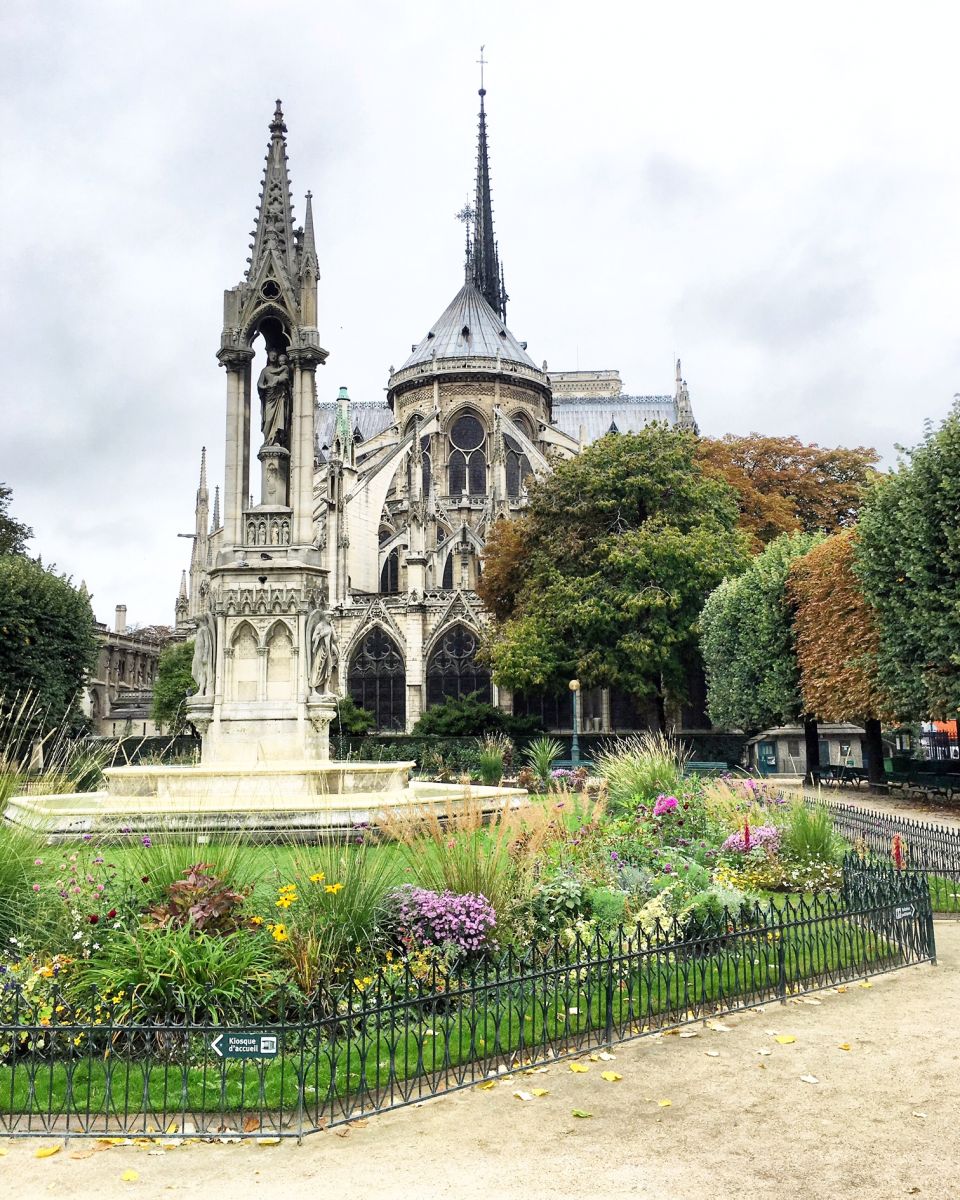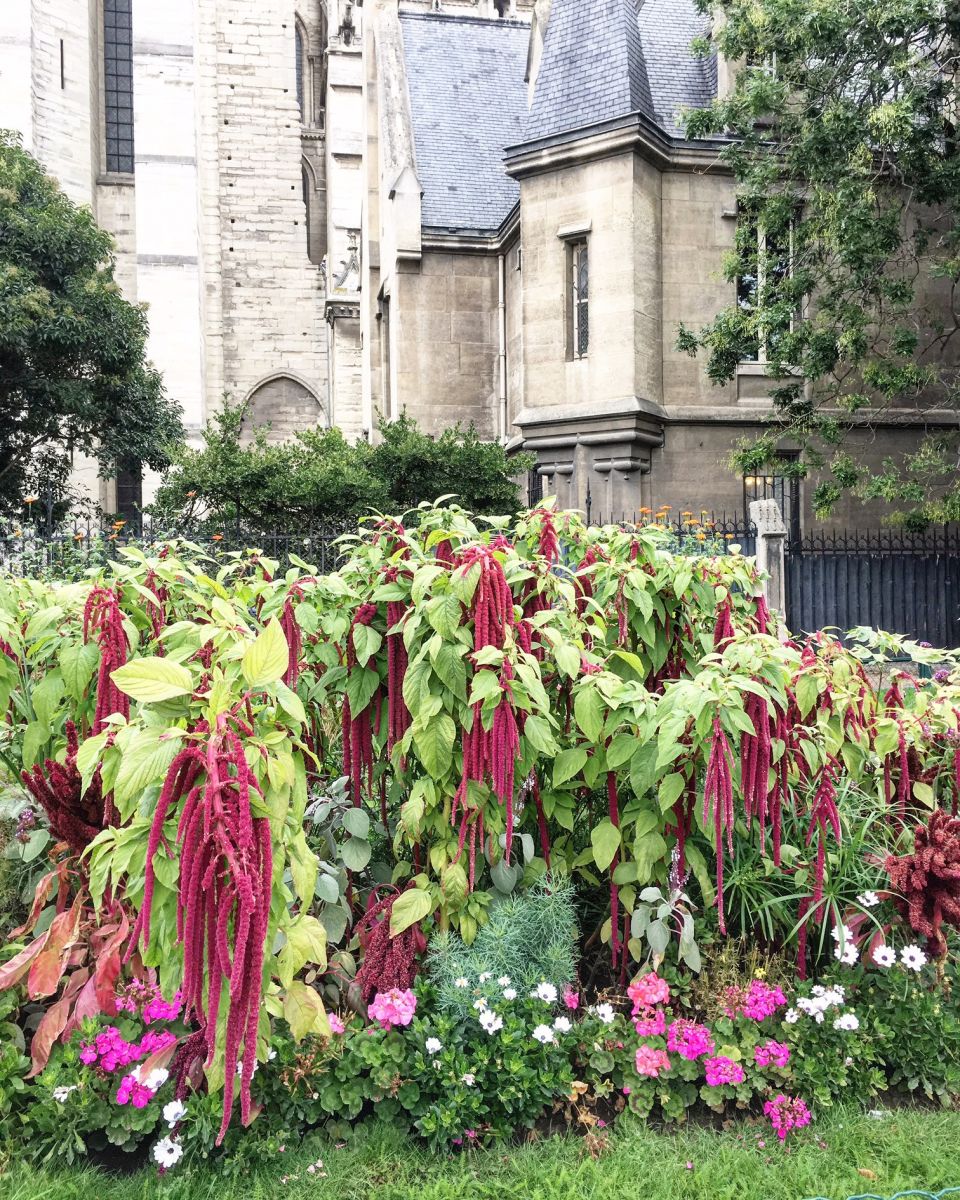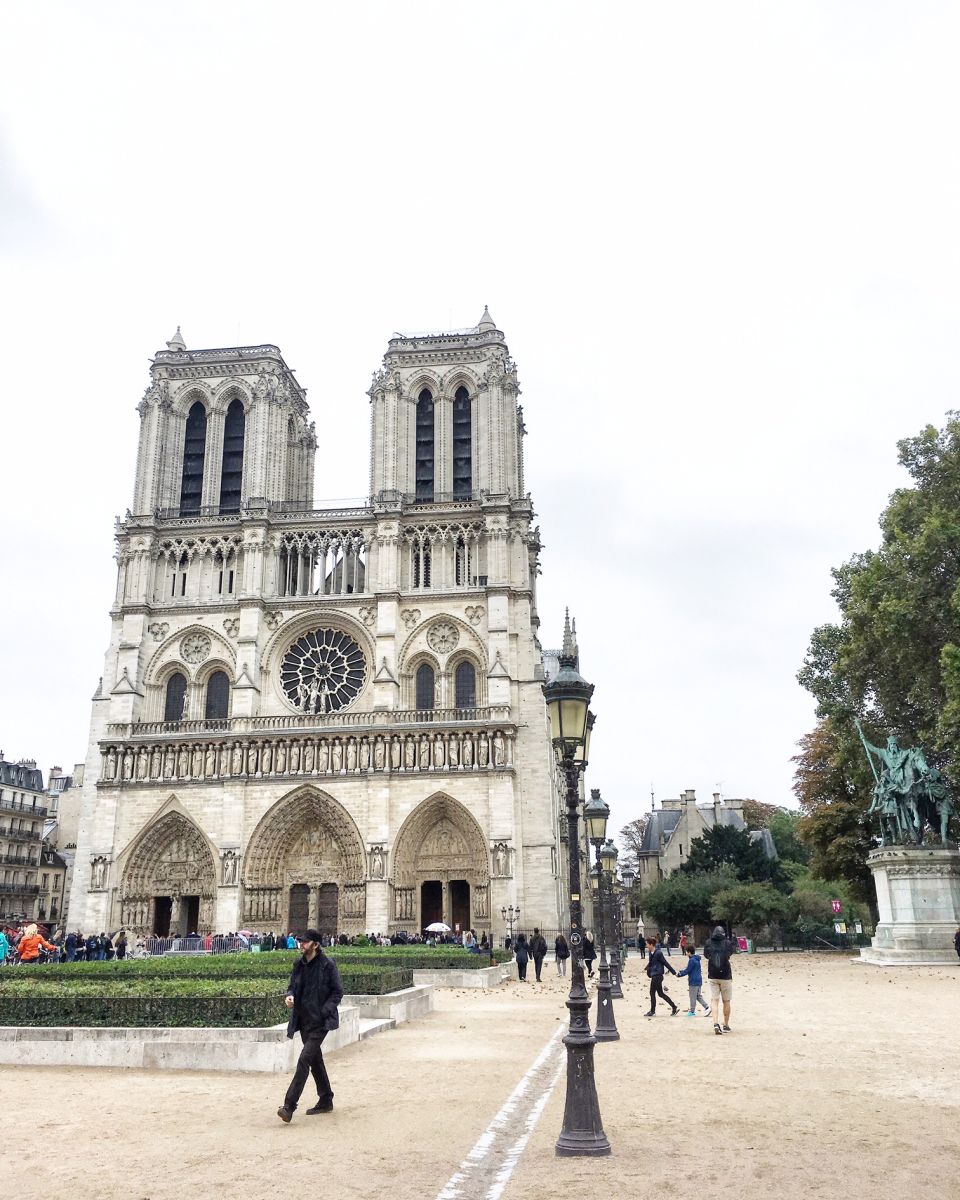 … and ended at Place Dauphine, where we sat on a bench to rest for a while. That's as sweet as it gets.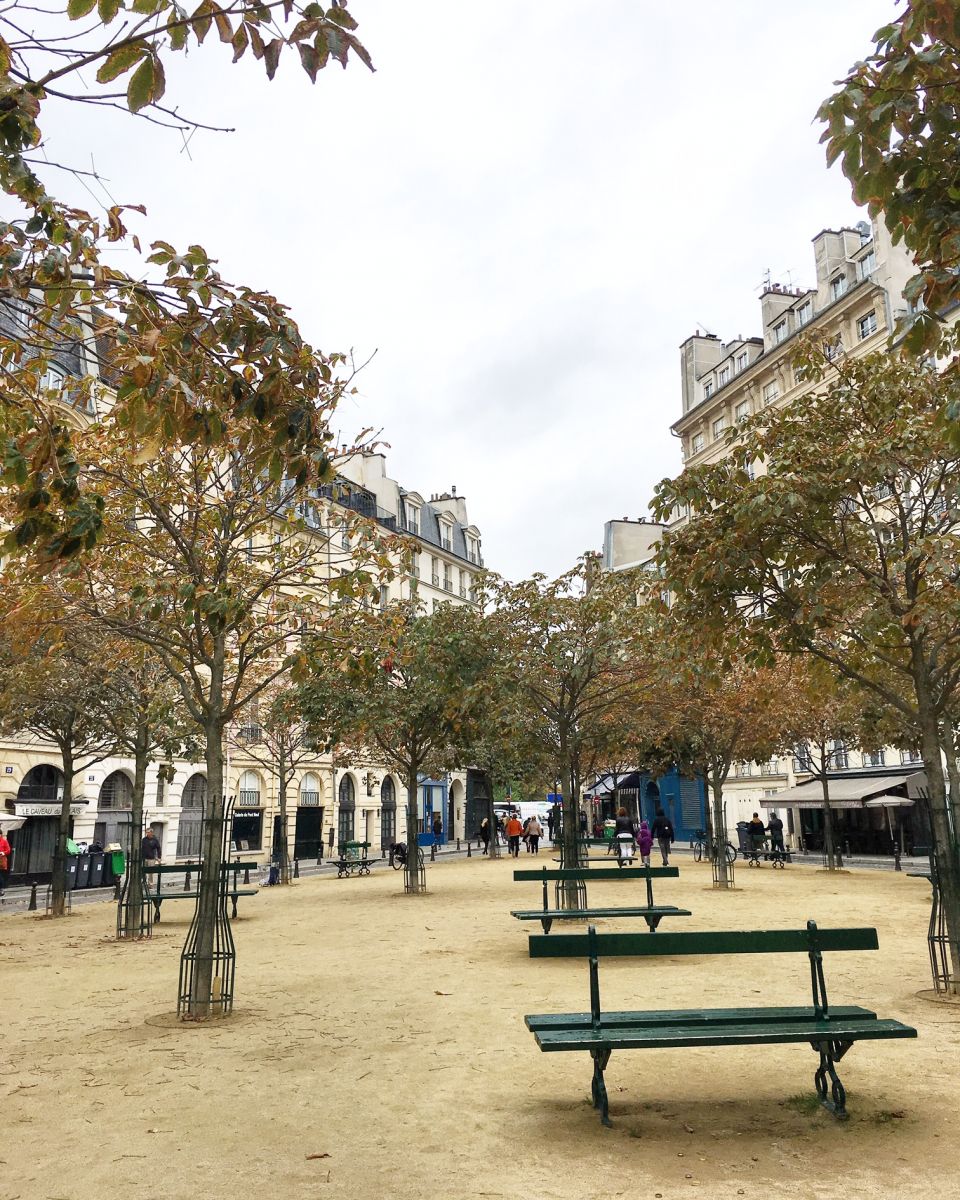 My next post will include another beautiful garden, Parc Monceau, a walk along Champ de Mars, breakfast at Shangri-La Paris, touring the Christian Dior exhibit, and enjoying the comforts of a new find – Le Dokhan's, a Tribute Portfolio Hotel.