Château de Mirambeau is a fine gem: another one of my many on-line discoveries. And, might I add, these gems are not so easy to find. I spent countless hours Googling inns, hotels and châteaus all over France just to find her!
I absolutely love staying in a château. Who wouldn't? The history, land, and beauty of the structure itself is always enough for me. It didn't take long to convince my friend Lynne into another road trip. So off we went.
Mirambeau is a stunning little village in the Poitou-Charentes region, which is a four-hour drive southwest of Paris. This region holds many picture-perfect villages such a Cognac and Pons.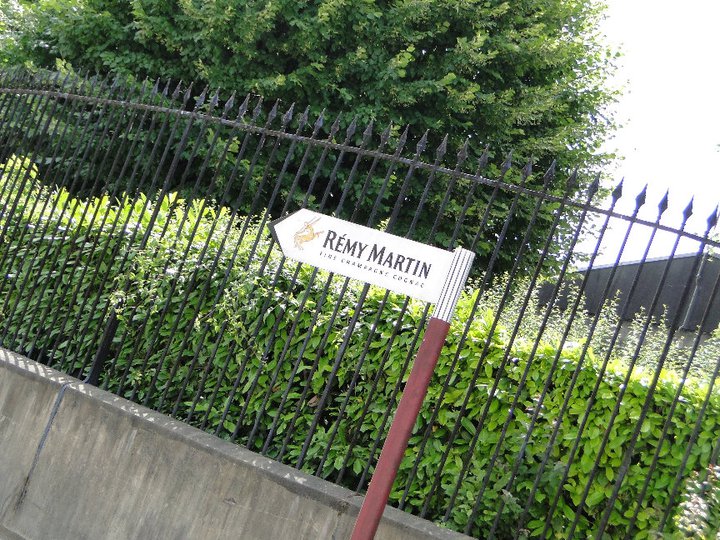 It was very exciting arriving at the Château de Mirambeau. As we approached we could see the château in a perfect setting, surrounded by the most interesting trees I've ever seen.
The reception was exceptional; while we were waiting for our private tour of the château, we enjoyed iced tea in the drawing room. Dating back to the12th century, the château and its grounds have had many different purposes, from a private home, a hospital, and military quarters, to its most current function as a hotel.
When you stroll the grounds the scent in the air is heavenly, compliments of the many rose gardens. The land holds an old chapel, a zen-like pool and beautiful walkways.
My friend and I were treated so well, each with our own gorgeous room which included a large marble bathroom and lush furnishings.
Wanting to take full advantage of my room, both evenings were spent in my sitting area enjoying the impeccable room service and a bottle of wine—Pavillon de Taillefer, to be exact. Another discovery! Since it was a Bordeaux and we were close, we immediately went on a virtual hunt to find the vineyard. After many calls, texts and emails, we finally connected with the Château Vieux Taillefer. We were sad to find out that they are not open to the public, but after a bit of begging we were lucky enough to gain special access the following day! We left with 15 bottles. Merci, Philippe!
I wish we had more time to explore the coastal villages as well as the many surrounding ones. Apparently they are something to see! One day.
I left with wonderful memories and the strong notion that one day I will return.
Thank you, Château de Mirambeau! You are a beauty.