J'adore Versailles! Being a huge fan of Marie Antoinette, Versailles is naturally one of my beloved destinations.
Her zest for life intrigues me. From the history books I've devoured concerning this dynamic woman, she was no doubt extravagant; however, it is her little bit of innocence that I find appealing.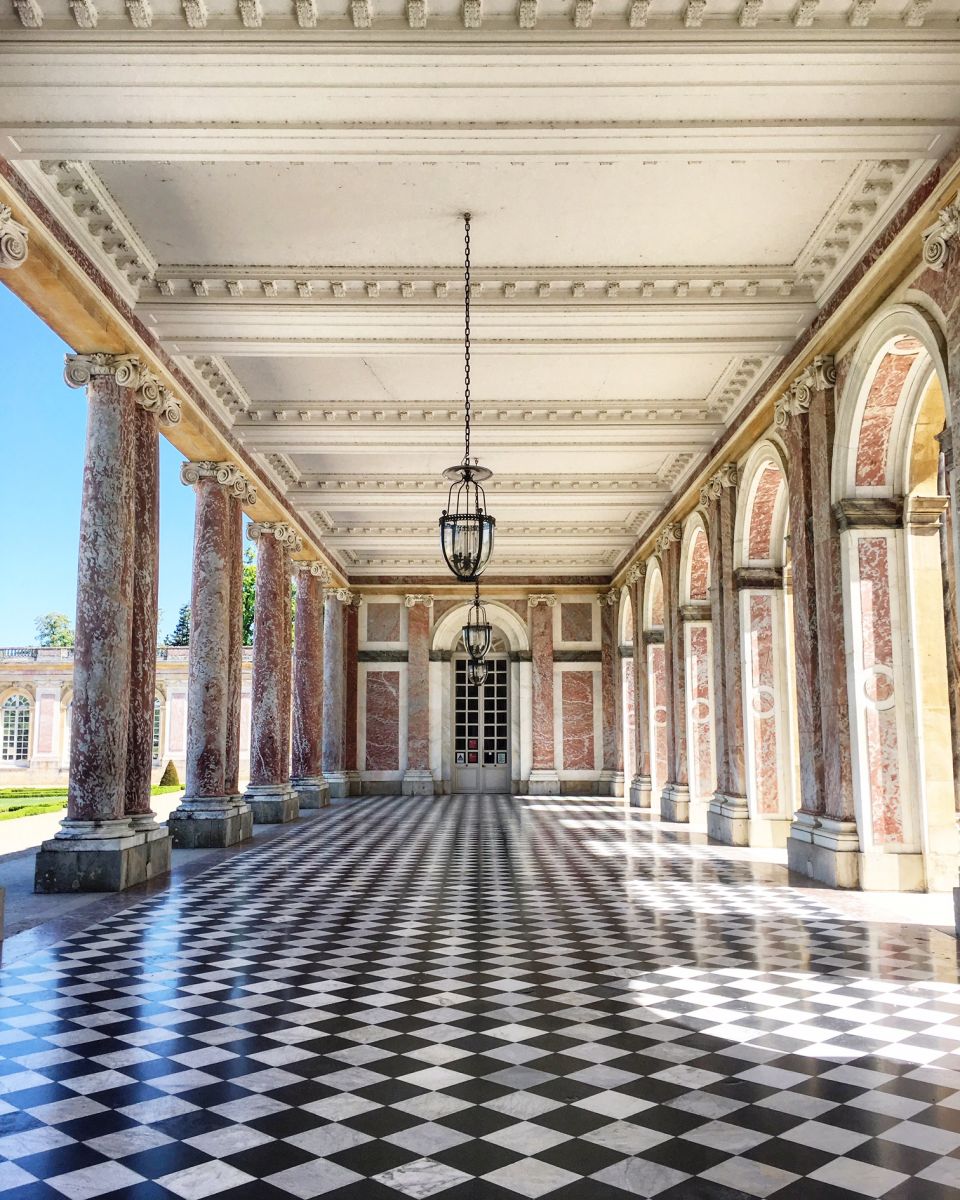 The enormous size of the château blew me away, the hall of mirrors left me speechless, and the door through which Marie Antoinette fled during the Revolution kept me glued.
A little disappointment is that the château itself holds very few pieces of furniture, not really giving you the feel of how it would have been in its heyday. However, if you venture on to Le Grand Trianon, which I highly recommend, you will see very exciting pieces from the Napoleonic era.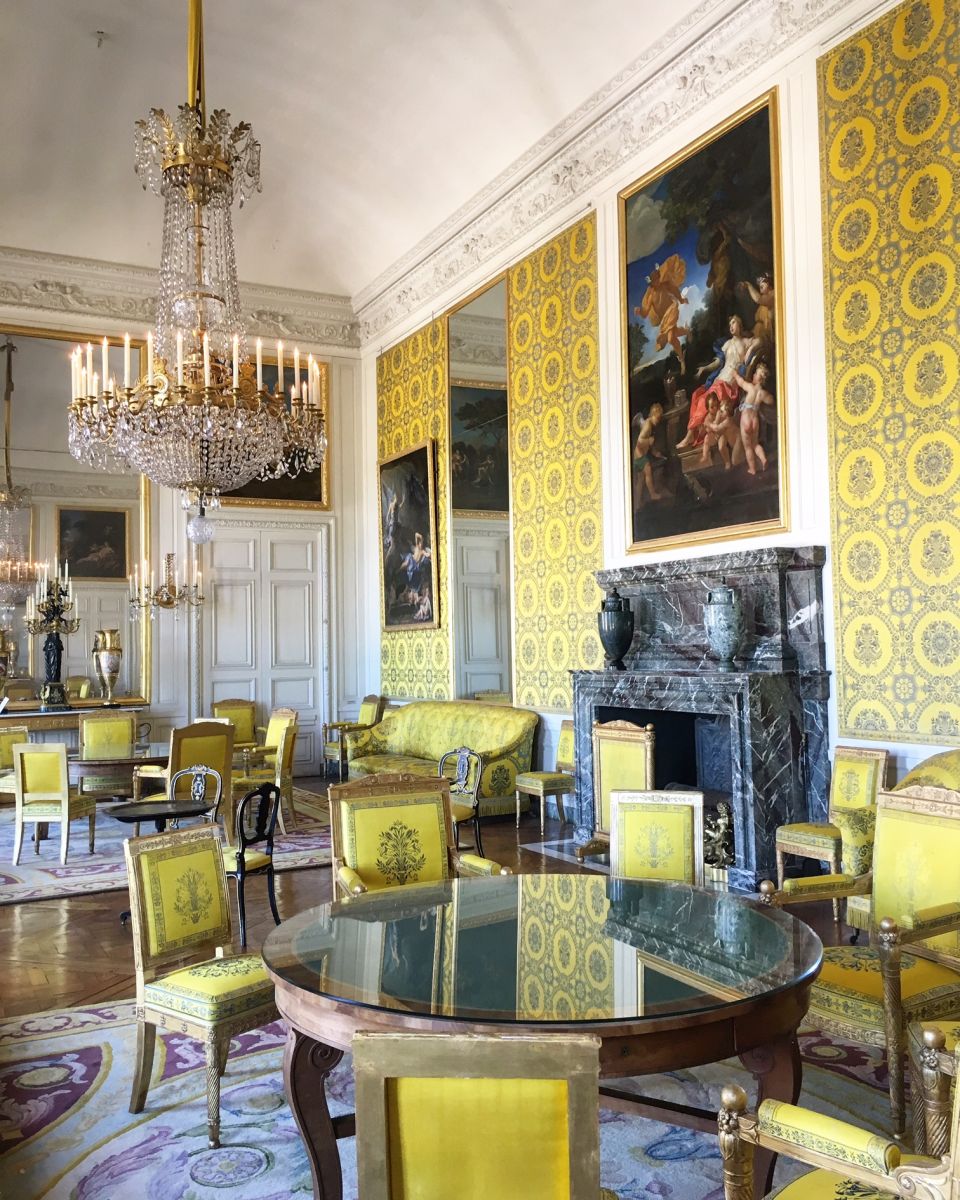 The grounds are remarkable: the gorgeous gardens and fountains speak for themselves, and Marie Antoinette's farm is mesmerizing. But my favourite: Le Petit Trianon - marvelous!
On one of my visits I decided to hire a private tour guide. The guide was wonderful and shared many stories as we moved from one grand room to another. It was also beneficial in that we bypassed the ticket and entrance lines, savings us hours of time. They pick you up from your hotel or apartment and drop you off in the same location after the tour. If you're interested, visit Private Tours Paris. They are a very reliable and have excellent service.
In order to take it all in I would recommend spending an entire day at Versailles. I also strongly recommend that you arrive first thing. Taking the RER train is the easiest and most straightforward way to get there. If you arrive midday, be prepared for long line-ups.
If you do not feel like rushing back to Paris, I have the answer for you: The Waldorf Astoria Trianon Palace Versailles!
As you enter the hotel lobby of the Trianon Palace Versailles, you will bump right into the most stunning, vibrant green, velvet tufted settee you will ever see!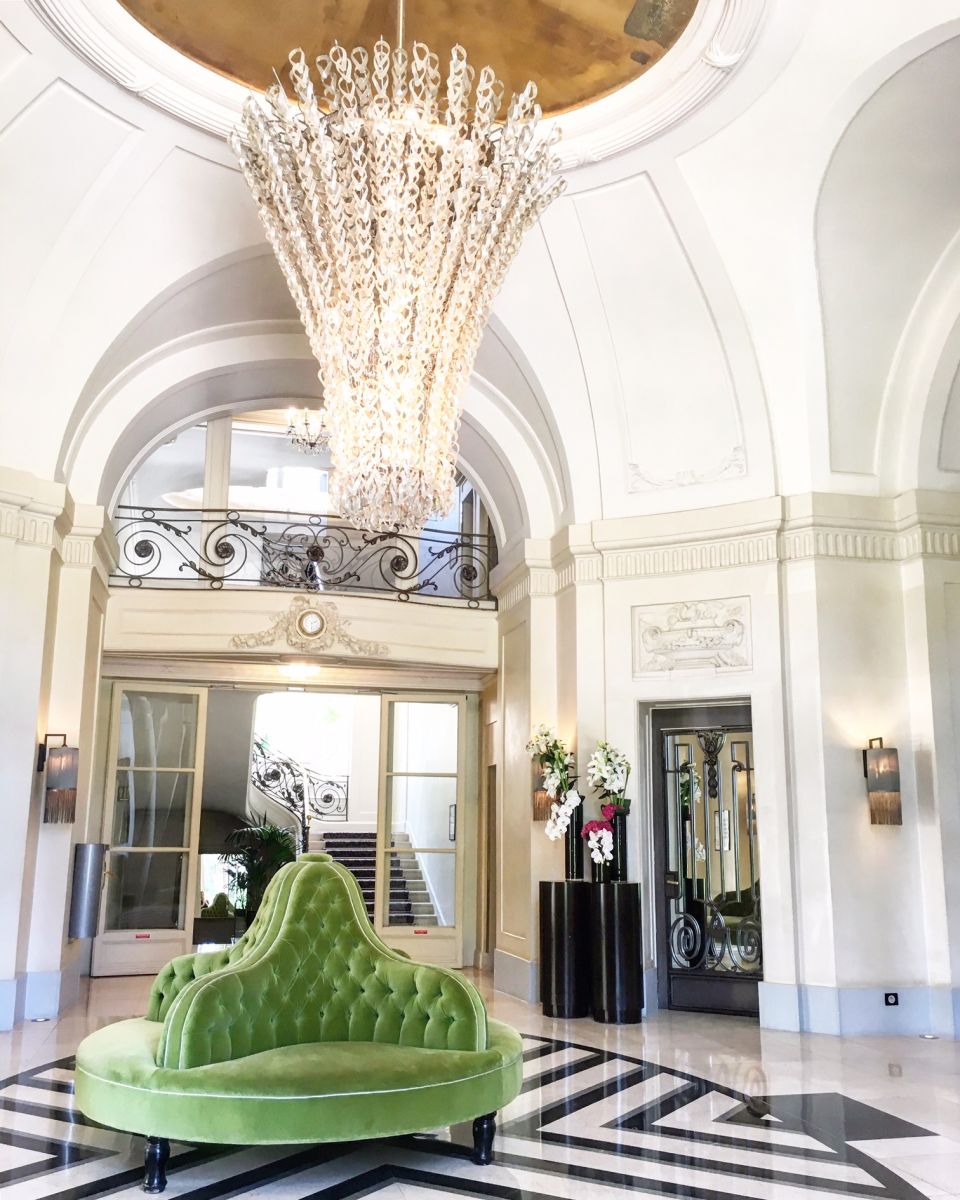 And straight ahead, past this elegant foyer centerpiece, the Bar Galerie awaits you. This restaurant-bar is bright and airy, and it's the perfect setting for you to enjoy the most incredible burger! Oh. My. Goodness!
The hotel is situated near the Palace of Versailles. Talk about the perfect after dinner walk! The Chateau, all lit up in the evening, is something to see.
The large, glass-paneled doors from our suite to our little balcony were old and elegant... and a perfect spot for breakfast!
From here we could take in the view of Marie Antionette's little farm, The Queen's Hamlet, complete with her goats and sheep.
One afternoon I noticed them close to the hotel fence, so I ran down the stairs and out the door with camera in tow! Now that was special.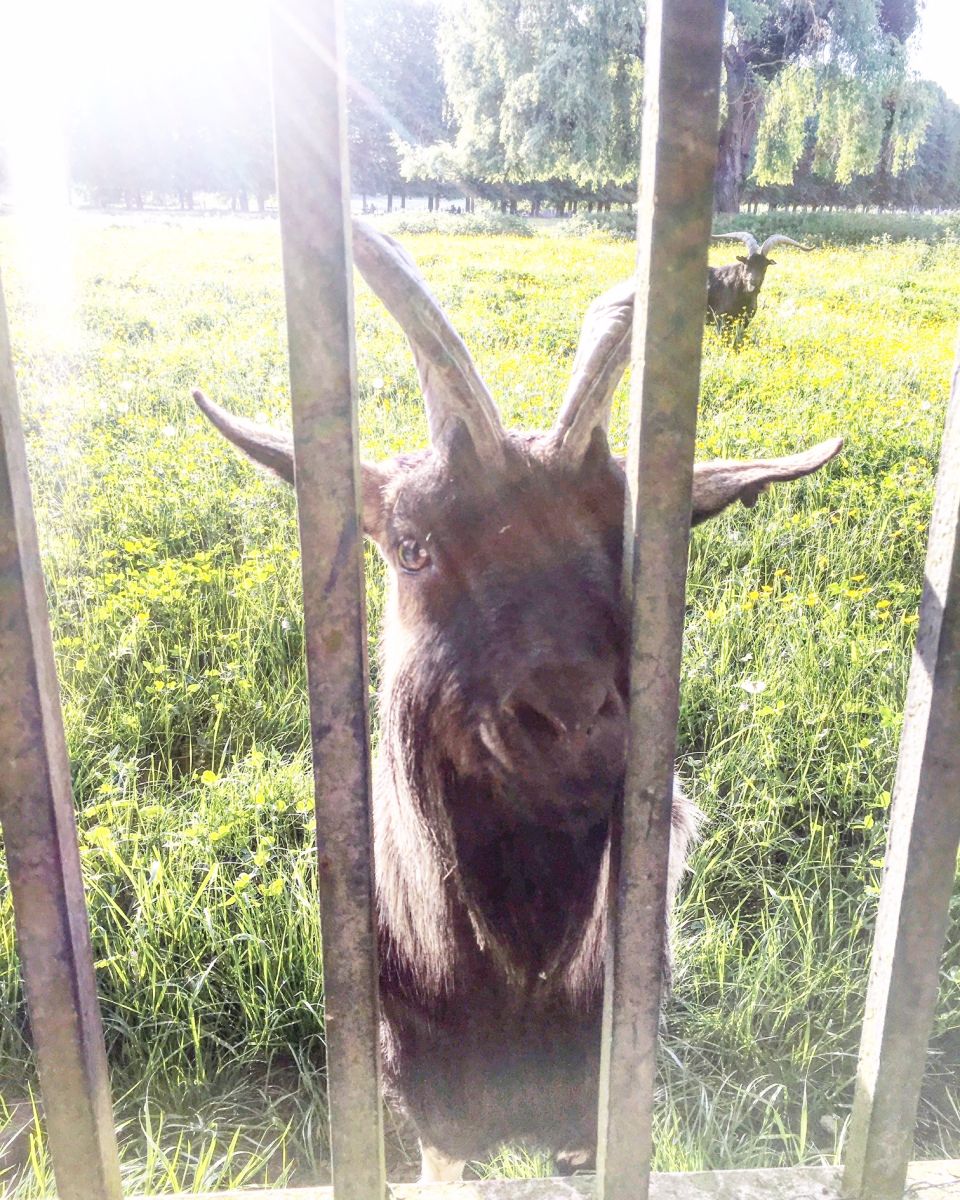 Day trips from Paris have always seemed sufficient, although they make for a long day. But now I know better! It's a wonderful feeling to be able to take a leisurely stroll from your hotel – straight to the Palace of Versailles.