Paris is a walking city, so put on comfortable shoes (not like the ones below!) and walk.
Give yourself at least one day to do nothing but wander, from sunrise to sunset. If you are with friends, take a break from them. It is liberating to experience Paris on your own.
Here are a few routes that I particularly love.
In this section...
Père Lachaise
It's the most visited cemetery in the world—and if you go, you'll understand why.
There is a feeling of calm and serenity when you stroll through the winding paths of the breathtaking Père Lachaise. It's not a feeling you'd expect from an old cemetery (Père Lachaise dates back to the early 1800s)—or any cemetery, for that matter. But it is a remarkable piece of land full of lush trees and bright, beautiful flower gardens. Many of its monumental crypts are considered pieces of art. And you'll also find several World War I monuments and other touching memorials.
There are over 300,000 buried here, and many more in the crematorium. Among those interred here, I sought out Edith Piaf, Sarah Bernhardt, Amedeo Modigliani, Oscar Wilde, Marcel Proust, Frédéric Chopin, Georges Haussmann, and Colette. There are many more worth visiting, however.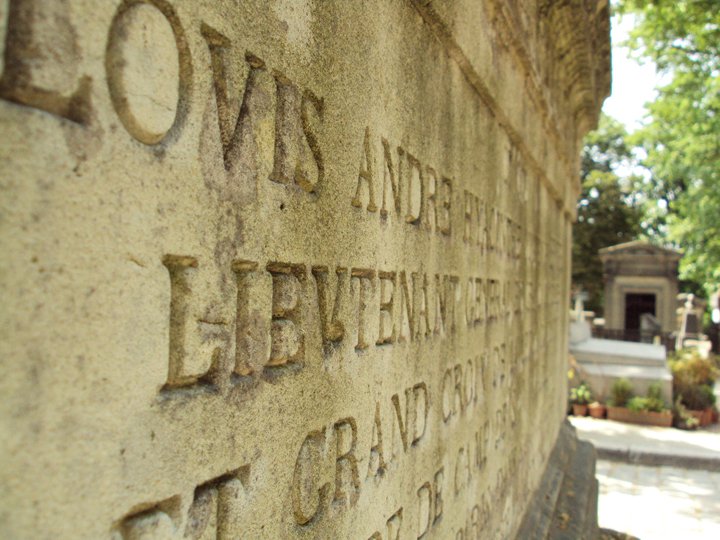 Getting there is easy. You can either walk from Bastille, as I did, or take the metro and get off at the Philippe Auguste or Gambetta station.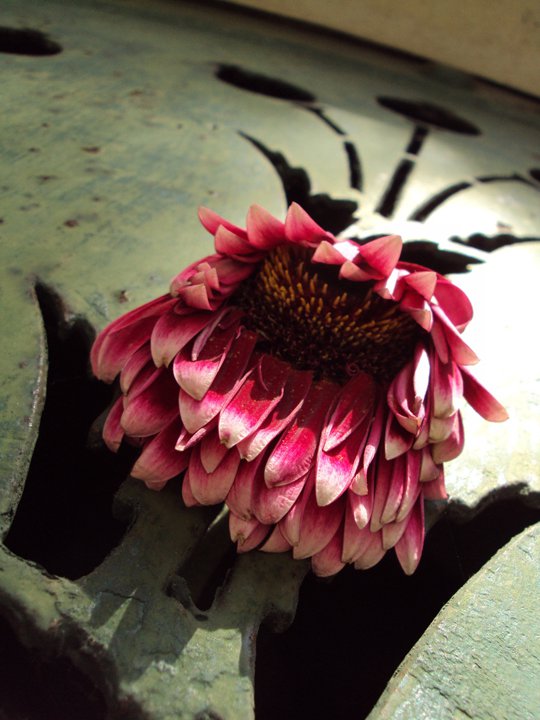 Give yourself a solid two hours to roam around.
Place des Vosges
to

Jardin des Tuileries

My favorite walk starts in Place des Vosges.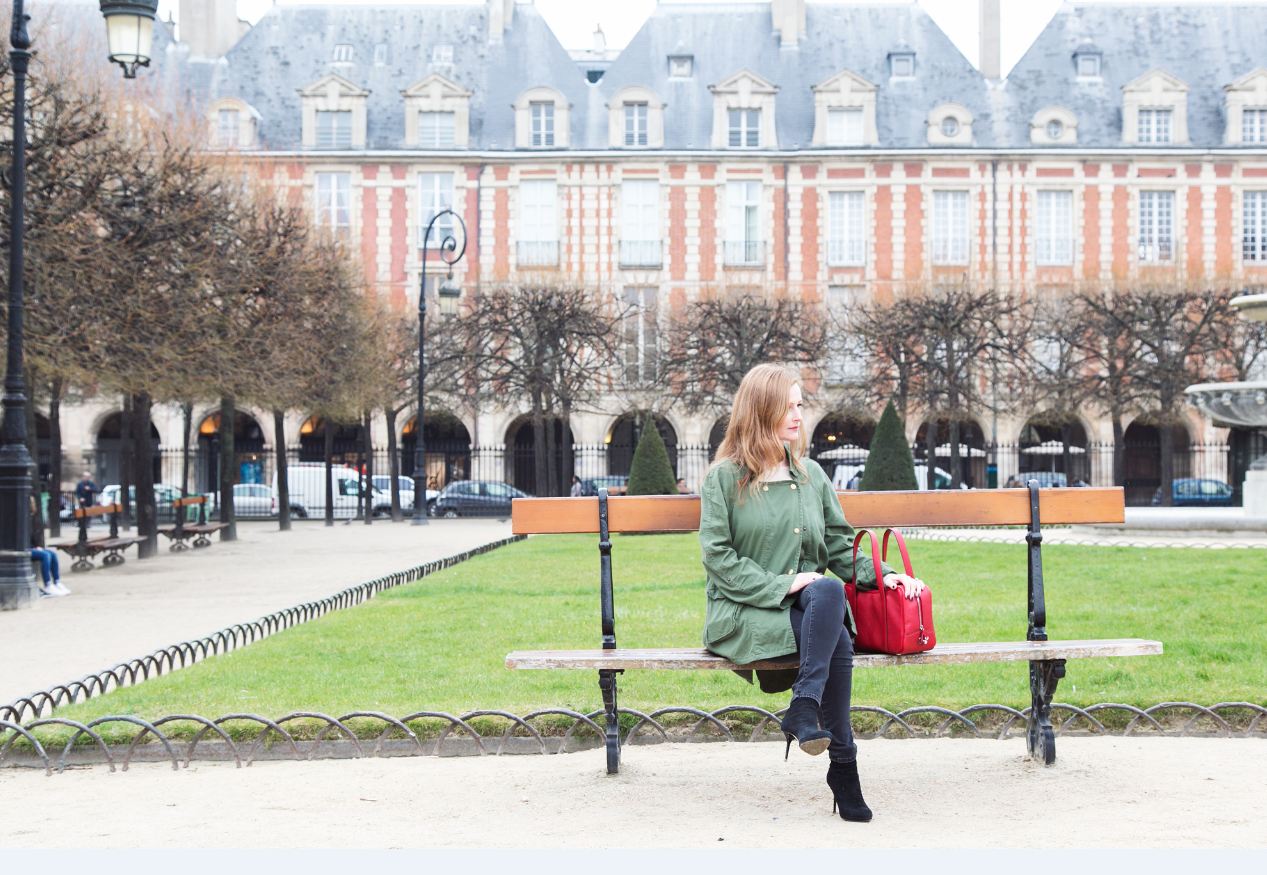 After you have taken in this magical little square by way of treating yourself to a crêpe at one of the corner cafés, or by just sitting in the park, leave through the south entrance to Rue Saint-Antoine and walk north west (right). Follow this street until the name changes to Rue François Miron and you will find yourself amongst the most beautiful little Japanese boutiques. On the east side there also sits one of the oldest homes in Paris; you can't miss it.
Continue along this street until you reach Rue du Pont Louis-Philippe; turn south (left).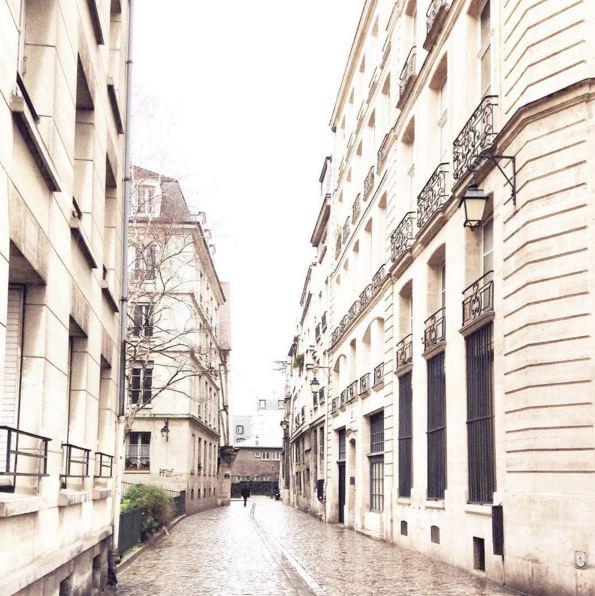 Enjoy the beautiful hand-made paper boutiques as you walk towards the bridge that takes you to the northern tip of Île Saint-Louis. Don't miss exploring this island. The main street is Rue Saint-Louis-en-l'Ile, which is home to many jewelry, scarf, herbs, scented soap, perfume and art vendors. When you are finished make your way back to the northern tip and take the bridge to Île de la Cité, where you will immediately see the south end of the breathtaking Notre-Dame.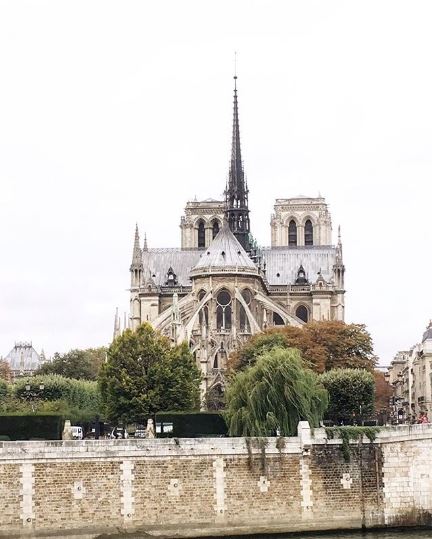 Once you have finished touring this incredible historical site head north to Rue de la Cité and then turn southeast (right). Cross the bridge, Pont Notre-Dame, and take your first left, which leads you along la Seine until you reach the Louvre and Jardin des Tuileries.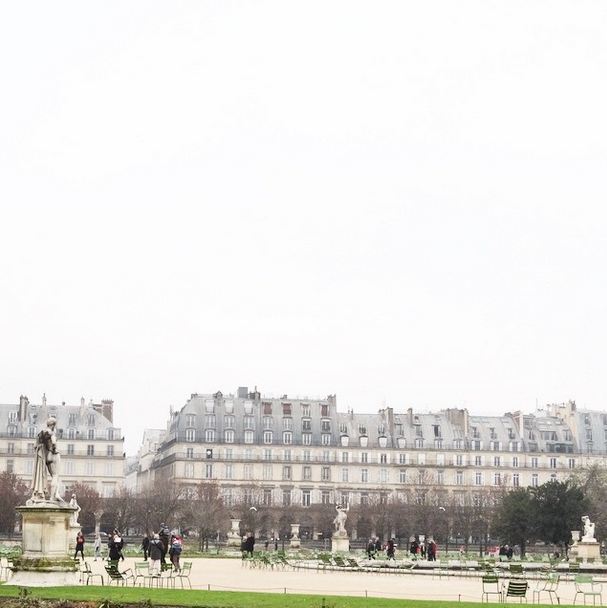 Bring a book, a baguette avec jambon et fromage, a bevy and sit in Jardin des Tuileries. Spend some quality time there. I have sat for hours in this garden reading and people-watching. It takes your breath away and you leave feeling completely physically and mentally refreshed.
Distance: Approx. 4km
Sacré Coeur
to

Place de la Concorde

It's a hike, but walk from Sacré Coeur to Place de la Concorde.

Along the way you will see famous historical sites, such as Le Moulin Rouge, Sainte-Trinité and the beautiful Greek Temple La Madeleine.
Sacré Coeur is situated on Montmartre, the highest point in the city. It is an incredibly beautiful church which will always be a favorite of mine - partly because my husband proposed on the steps at sunrise. But it's also a favourite because of its position. What a view! Unfortunately, it has become a bit of a tacky tourist attraction, from painters desperately trying to capture you on canvas to street performers everywhere to those horrible pesky peddlers shoving little Eiffel Tower souvenirs in your face. Sounds lovely, no? Well it is if you go first thing in the morning while they are still sleeping. Ha!
Take a taxi to the top. After you take in the view, descend and when you reach the bottom of the steps almost directly across from the carousel there is a cute little café (the name escapes me, however.) Stop here have your breakfast of a fresh croissant with a café au lait. Enjoy the quiet and scenery before you move on.
As you continue on, you will need a map for this walk as there are far too many little streets to name. From the café, walk southwest to Le Moulin Rouge and take Rue Blanche past Sainte-Trinité. You will run in to Rue Saint-Lazare. Go west (right) and follow along the street until you reach Rue Tronchet. Go south (left) and walk along this street until your reach La Madeleine. This beautiful Greek temple sits in Place de la Madeleine where Rue Royale begins and takes you right in to the fascinating Place de la Concorde... the site where Marie Antionette and Louis XVI lost heir heads! Fascinating, no? And a ride on the Ferris wheel is a must!!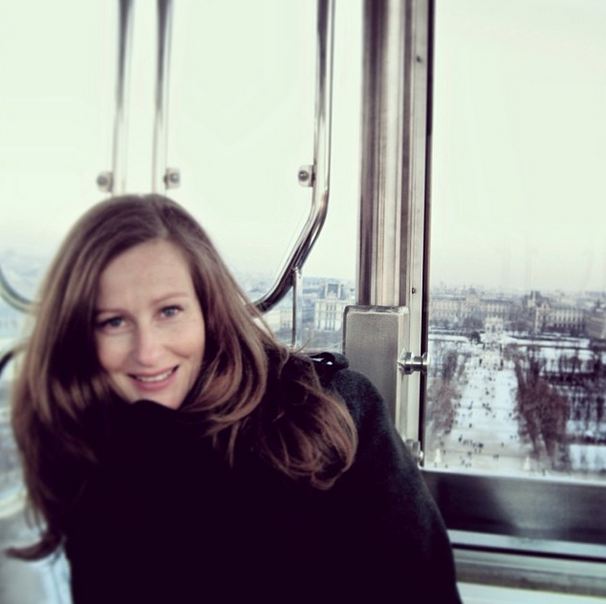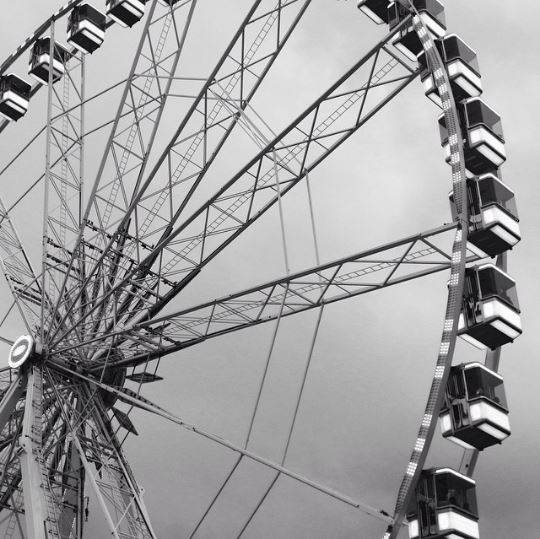 OK, now you are now finished. Have a drink at the gorgeous Hôtel de Crillon... you have earned it!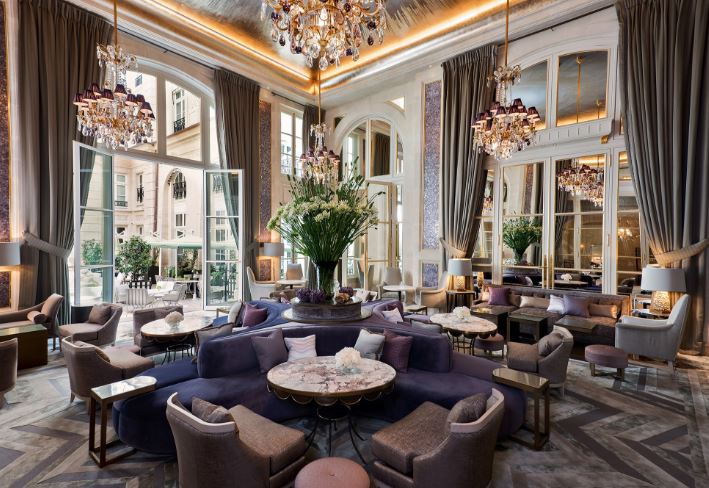 (Photo credit of Hôtel de Crillon: Vogue Magazine)
Distance: Approx. 3.8km