If you are planning whirlwind, nonstop sightseeing, then you probably will not spend much time in your hotel. If that's the case, staying in one of these inexpensive hotels might be perfect for you. Here are some super cheap, clean hotels: the perfect crash pads in ideal areas of Paris.
In this section...
Hôtel de Fleurie
A quaint, clean little hotel situated in the Left Bank.
Hotel de Fleurie is located in the heart of Saint Germain des Prés, steps away from one of the most popular streets in Paris–Boulevard Saint Germain. You will be surrounded by boutiques, restaurants and a plethora of cozy cafés, as well as one of the most beautiful and romantic Parisian gardens, Jardin du Luxembourg.
Hôtel la Pointe Rivoli
Hotel snobs this place is not for you!
The best thing about this hotel is its location, and of course its unbeatable price. The fashionable and old Le Marais district has a great mix of shopping, restaurants, art galleries and historic sites, such as my favorite square Place des Vosges.
Hotel la Pointe Rivoli is not fancy by any means, but gives you good service as the concierge is always willing to assist. I've stayed here a few times with friends. The rooms are very tiny, so sharing might be a bit too tight. Save your friendship and book separate rooms-it's cheap.
My only warning is that the rooms facing the street are a bit noisy, so ask for a courtyard room.
Hôtel Sorbonne
This lovely little hotel is a seriously good deal! You could not be more comfortable for 90 Euros a night!
My room was spacious with funky furnishings and design, roomy bathrooms and the common areas were also pleasant.
The hotel has recently undergone a renovation so everything is new. All rooms have their own Apple iMac computer for you to surf the net, check emails or even watch DVD's. It's super comfortable and super cheap!
Hotel Sorbonne is located in the left bank close to beautiful sites such as the Pantheon and Luxembourg gardens. Famous cafes surround the hotel as well as the high end department store Bon Marche. A splendid area of Paris!
Hotel Le Relais Saint Jacques
Relais Saint-Jacques is a sweet little hotel located on the edge of Luxembourg gardens. A wonderful location!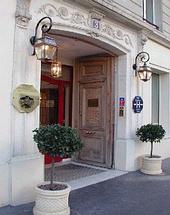 I highly recommend this hotel when there are special rates to be had. The standard room is not worth the asking price of 249 Euros a night; however, they seem to offer promotional rates quite often. If you can nab a room for under 200 Euros then I would say it's well worth it.
The hotel is very charming and the service, especially the gentleman at the front desk, was excellent!
Le Citizen Hotel
Le Citizen is a fantastic little hotel overlooking the Canal Saint-Martin.
I normally don't post about places I haven't experienced firsthand, as I want to feel confident it is pretty perfect before I suggest it; however, my good friend stayed at Le Citizen and this hotel is now her first choice when visiting Paris.
She hosted me for an aperitif, so I was able to tour the hotel as well as her comfy and cozy room. And over the lovely glass of wine in the little ground floor restaurant, I also had the chance to experience the much talked about, excellent customer service this hotel is known for. The staff was spectacular.
Having seen a room, the location, and experienced their amazing service, I would definitely suggest Le Citizen.
I can't wait for my turn to stay!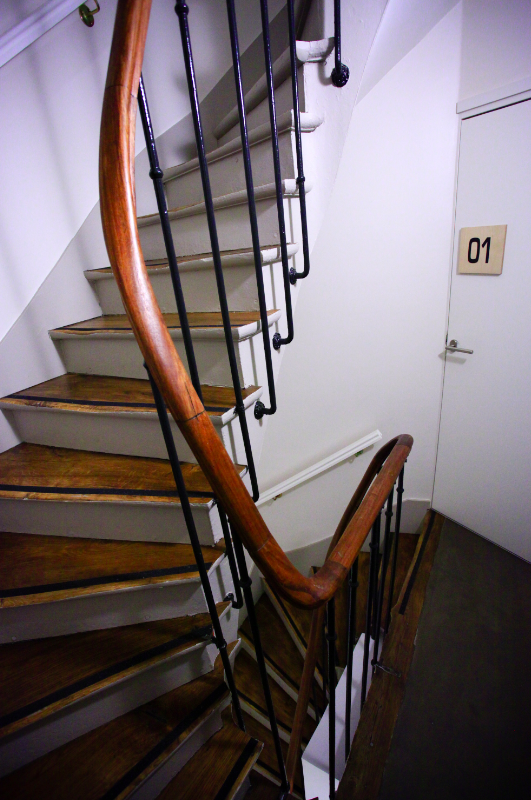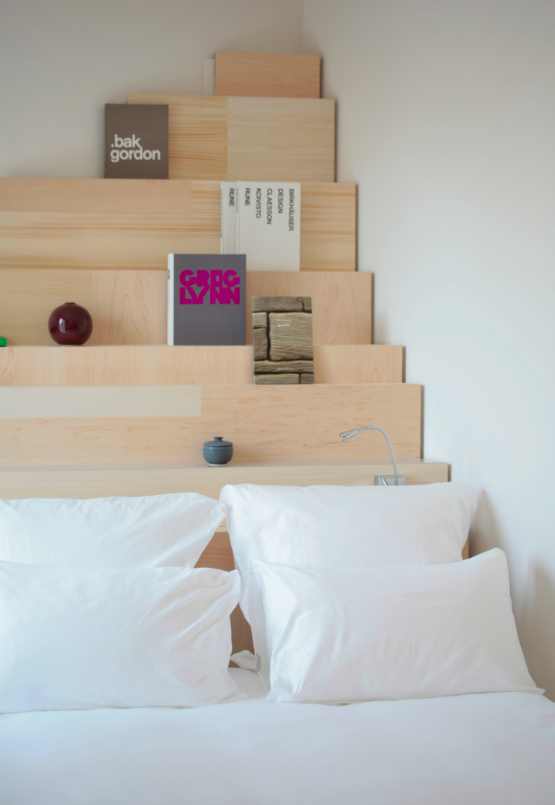 Hôtel Caron de Beaumarchais
Hôtel Caron de Beaumarchais is located in the bustling Marais district.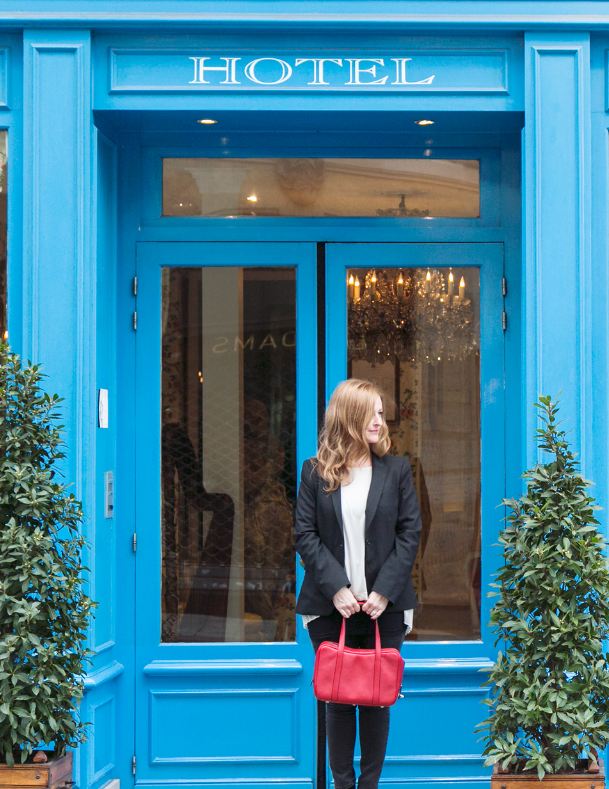 The name derives from the famous 18th-century playwright, Pierre Beaumarchais, who lived just up the street on Rue Vieille-du-Temple.
The small, quaint hotel, with its rich and beautifully vibrant exterior, offers the perfect Parisian experience, and will keep you on budget.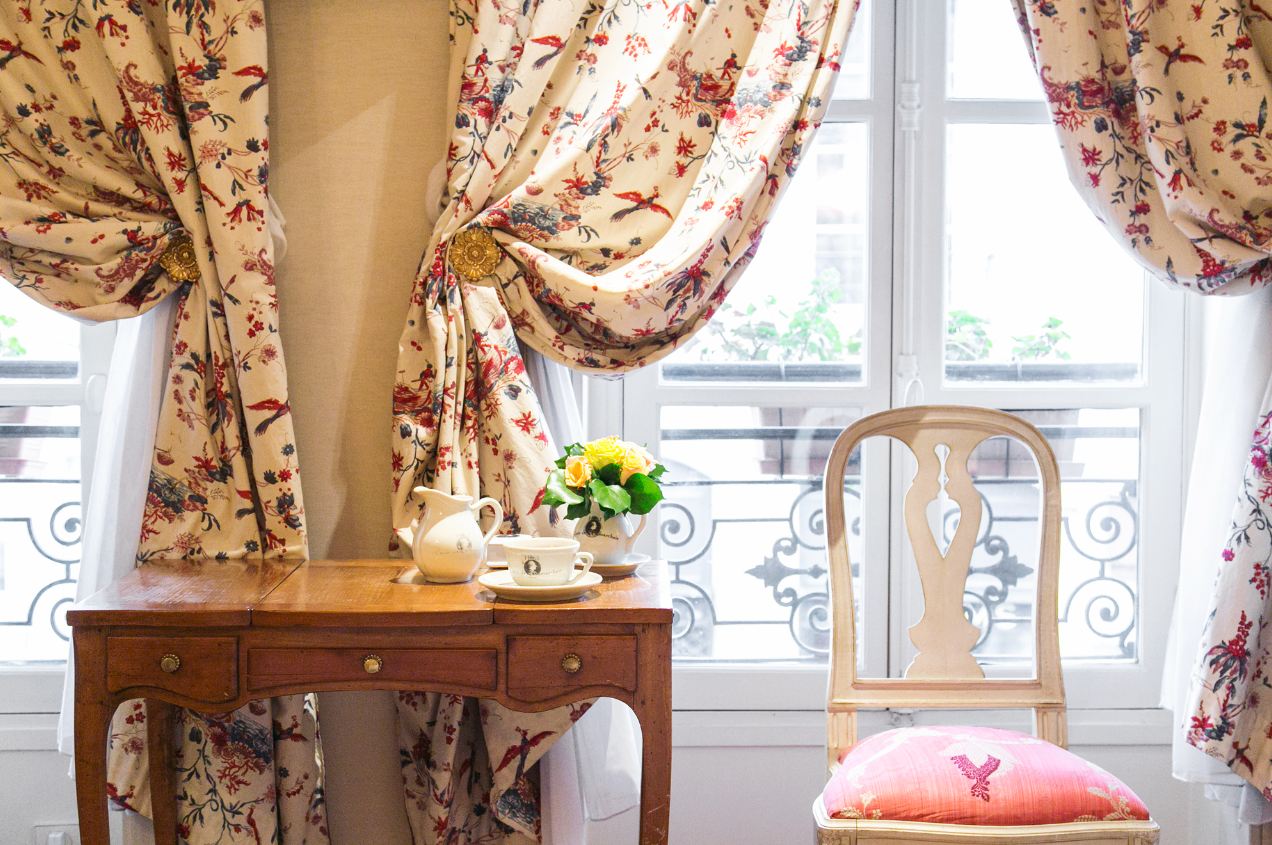 The staff are friendly, welcoming and accommodating. Breakfast was excellent, with my favourite items being their coffee, freshly squeezed orange juice and the right-out-of-oven flaky croissants.
My room was incredibly charming. It faced the street and I took pleasure in hearing the sounds of the city.