The parks in Paris are some of the most beautiful parks in the world. The majority date back hundreds of years. The Royals and their horticulturists took their gardens seriously and the amount of money spent on gardens was astounding. We are lucky to be able to enjoy the extravagance that remains today.
In this section...
Jardin des Tuileries
The massive and incredibly beautiful garden 'des Tuileries' located between the Louvre and Place de la Concorde used to be private; only the lucky few could discover its charms. After the Revolution it became a public park for all Parisians to enjoy.
The garden is filled with lush trees and large ponds filled with the little wooden sailboats of local children.
Surrounded by the Louvre and the gorgeous buildings which sit on Rue de Rivoli, the views from the garden are some that you'll never forget.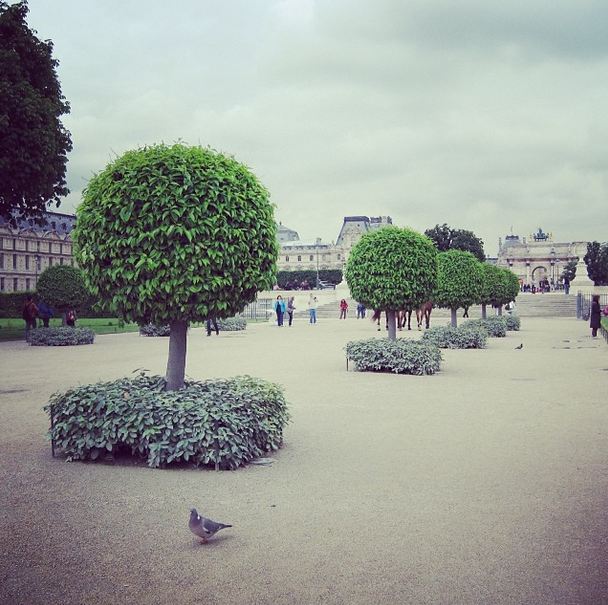 The first time I really felt the beauty of this park was when I was with my very good friend Christine. We sat in one of the surprisingly comfortable metal reclining chairs for hours, soaking up the sun. It was a cool day and after walking around Paris, sitting in a garden under the sun was exactly what we needed. After taking it all in we managed to tear ourselves away to move on to our next stop, Air France! To collect that long lost luggage! Argh!
Another wonderful memory is literally crashing on the grass after a sleepless night on the airplane. My husband and I toured the Louvre on our first day. During the tour all of a sudden he needed to sleep, immediately! Dashing out of the Louvre, the first comfy place was the garden. I laid down my sweater and he slept for two solid hours.
This garden is my little piece of heaven on earth.
Jardin du Luxembourg
A magnificent place for a picnic! And you're sure to find the perfect spot, with twenty-five hectares of gorgeous gardens to choose from. Picnicking with friends is one of my very favorite things to do while in Paris. Wine, cheese, a little fruit, freshly baked baguettes and some fun company make the perfect lunch.
Jardin du Luxembourg is the garden of the Luxembourg Palace. The palace, dating back to the 1600s, is a stunning piece of architecture which used to be the home of Napoleon and his lovely wife Josephine. It now houses the French Senate, making it impossible to see the inside. A shame!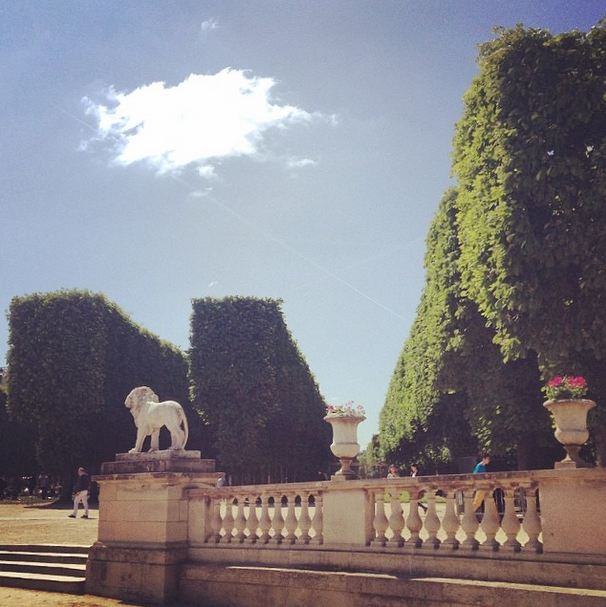 The spectacular grounds and palace make this location a wonderful place to laze about. An ideal rest stop, don't miss it!
Parc Monceau
Another exceptionally beautiful piece of land in Paris! Located in a residential area in the northern part of central Paris, this park is mostly frequented by locals. It's a local's secret!
You enter through impressive iron gates which will lead you to many beautiful flower gardens, a waterfall, an array of interesting statues and even a grotto. It is so pretty that Claude Monet painted a series of paintings in this very park.
Parc Monceau is an ideal place for a stroll, which is exactly what my friend Bernard and I did when I desperately needed to get out of his Smartcar and away from his... impeccable (ya right!) driving skills.
When his car came to a stop outside the garden, I sprang out and dashed to the garden. What a welcoming relief!