Truffle Hunting in the Tuscan Countryside
Sunday February 4, 2018
We just made it! In Italy, black truffles are in season all year round, but it was the white ones we were on the hunt for. The white truffle season only lasts from October to late December, and at times into early January. The tail end of the season was looming upon us, so we were lucky to have had such a successful hunt on January 4th.
I noticed the Savini Tartufi truffle hunt experience on the Instagram page of the Four Seasons Hotel Firenze. We were headed to Florence for a few days in early January, so why not! I contacted the team at Savini Tartufi and our tour was booked.
Since Savini Tartufi is located only around 45 minutes outside of Florence, a car was rented and off we went.
We were captivated from the minute we arrived to the minute we left. Luca, our truffle hunter, has such a passion for his chosen line of work that you can't help but be completely inspired the entire time you're in his company. All of a sudden I found myself thinking – I want to be a truffle hunter too!
But, the real fun began the second we were introduced to the truffle hunting dogs – Birba and Rocco. Our group are dog lovers through and through. So when these beautiful creatures came running out all of us just about melted.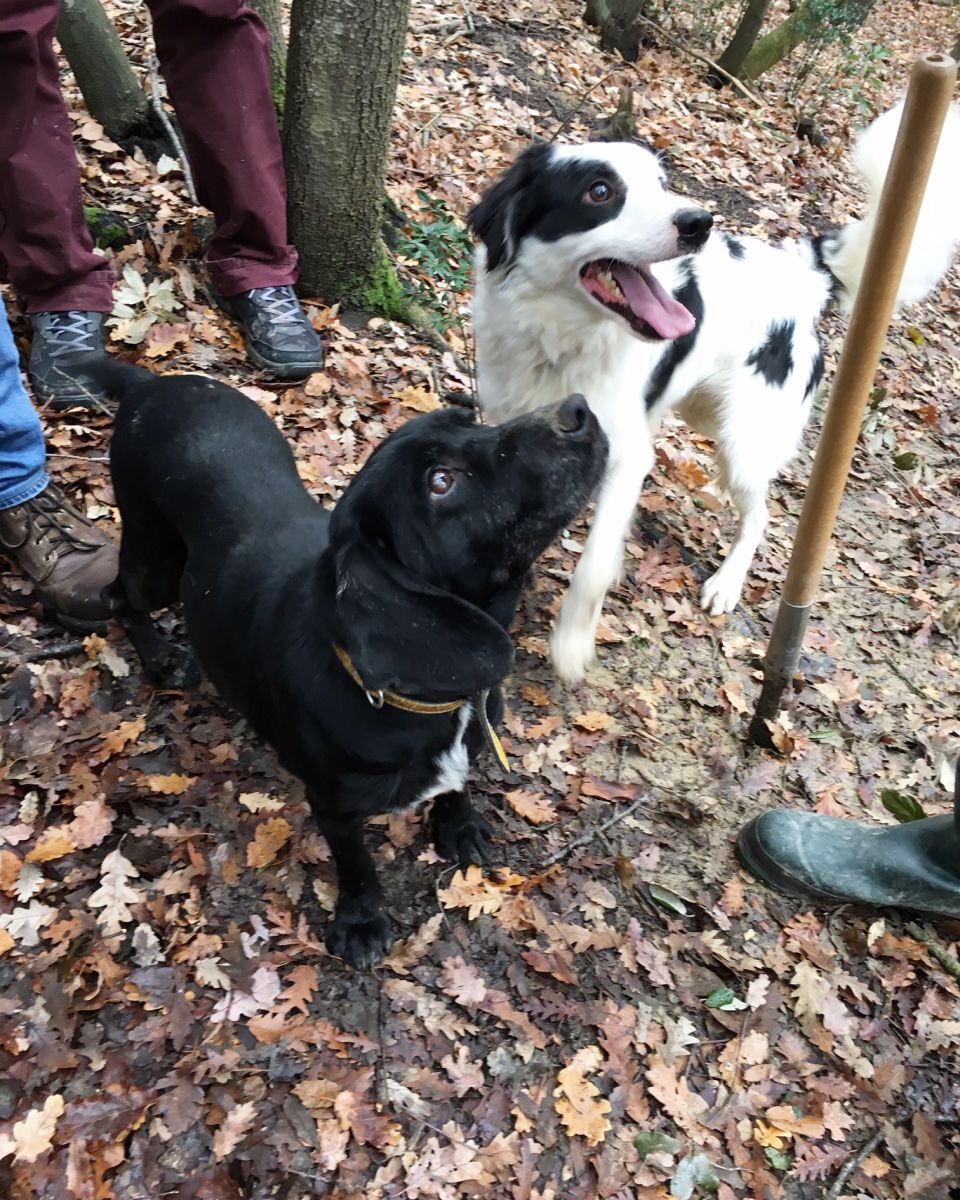 Now, I have to mention that it was Rocco's (the bigger dog) first time on an official hunt. He is just a young pup and since our group was a small one, Luca felt it was time to bring him along. Well, oh my. What an adorable energetic guy he is. Some of us had to literally hold Rocco back while Birba did her thing.
For Rocco it was a day out playing, but Birba was hard at it with her nose to the ground the entire time. Our little champion sniffed out six truffles!
The article will become lengthy if I go into all the amusing details. I'll have to leave a little mystery to this magical outing so you'll be as tempted as I was. It was interesting, fascinating, fun, and our hearts were warmed. The experience will go down as one of my all-time most-loved excursions ever. I have had the fortune to travel a lot, so when I say this, I really mean it!
The hunt ended with the tastiest four-course meal back at Savini Tartufi, with my favourite being the taglioni al tartufo (truffle pasta). I would have traveled there for the meal alone.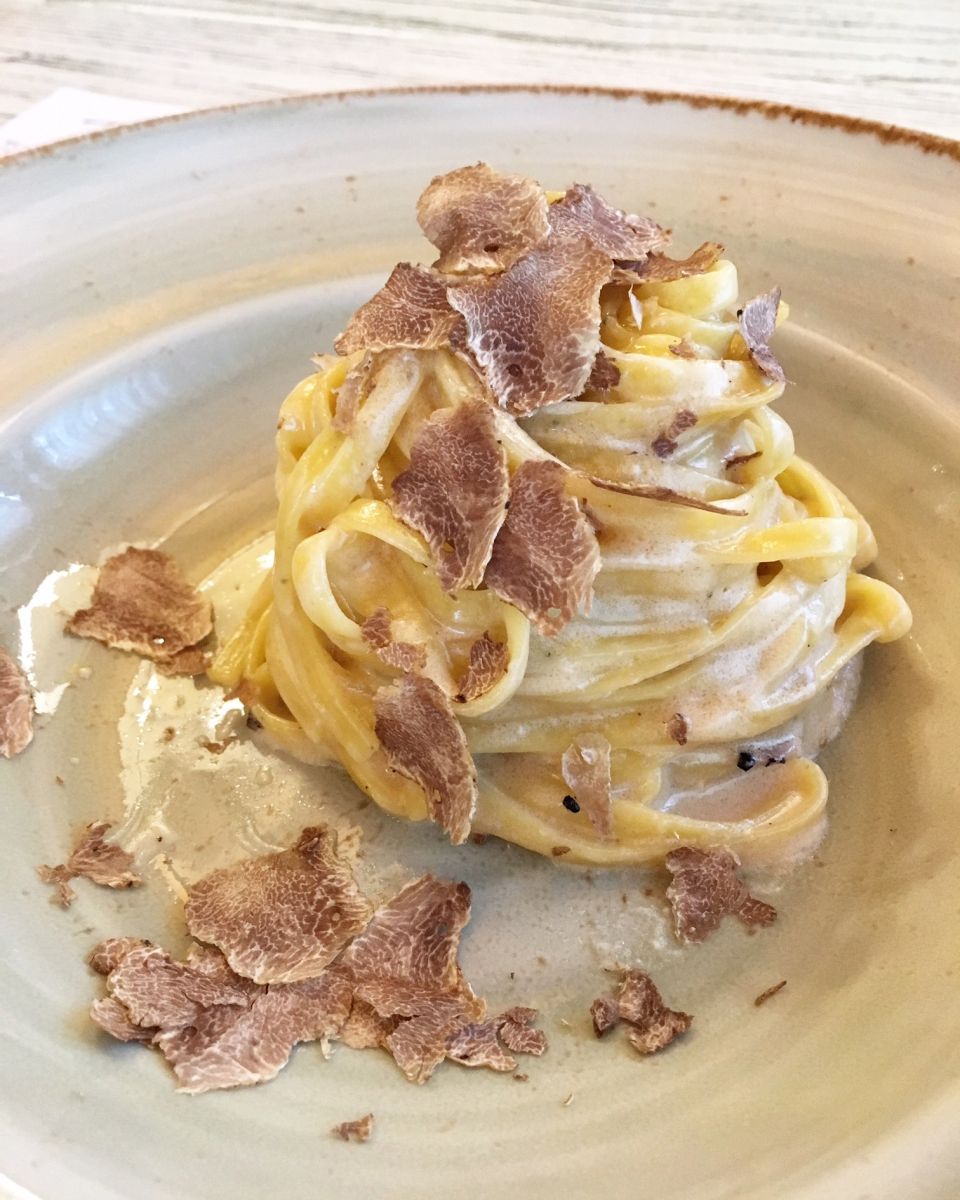 The truffle love continued on through the entire trip – with truffle popcorn, truffle chips, truffle chocolate ice cream sandwiches, truffle everything… and then, I had no choice but to shut it down when it came to truffle beer. Eeeeeek! Oh my goodness!!! Our truffle obsession had come to a horrible end. I'm sorry for all those who love truffle beer, but it's where I have to draw the truffle line. Blahhh!
Thank you so much to Luca, beautiful Birba, crazy Rocco, and all the others at Savini Tartufi. We had such a fun, fun time!
They sent us back to Florence with our tummies full of truffles, feeling super excited about spending more time at the gloriously festive Four Seasons – where we were greeted by this year's white-themed Christmas decorations. We had stepped right into a fairy tale.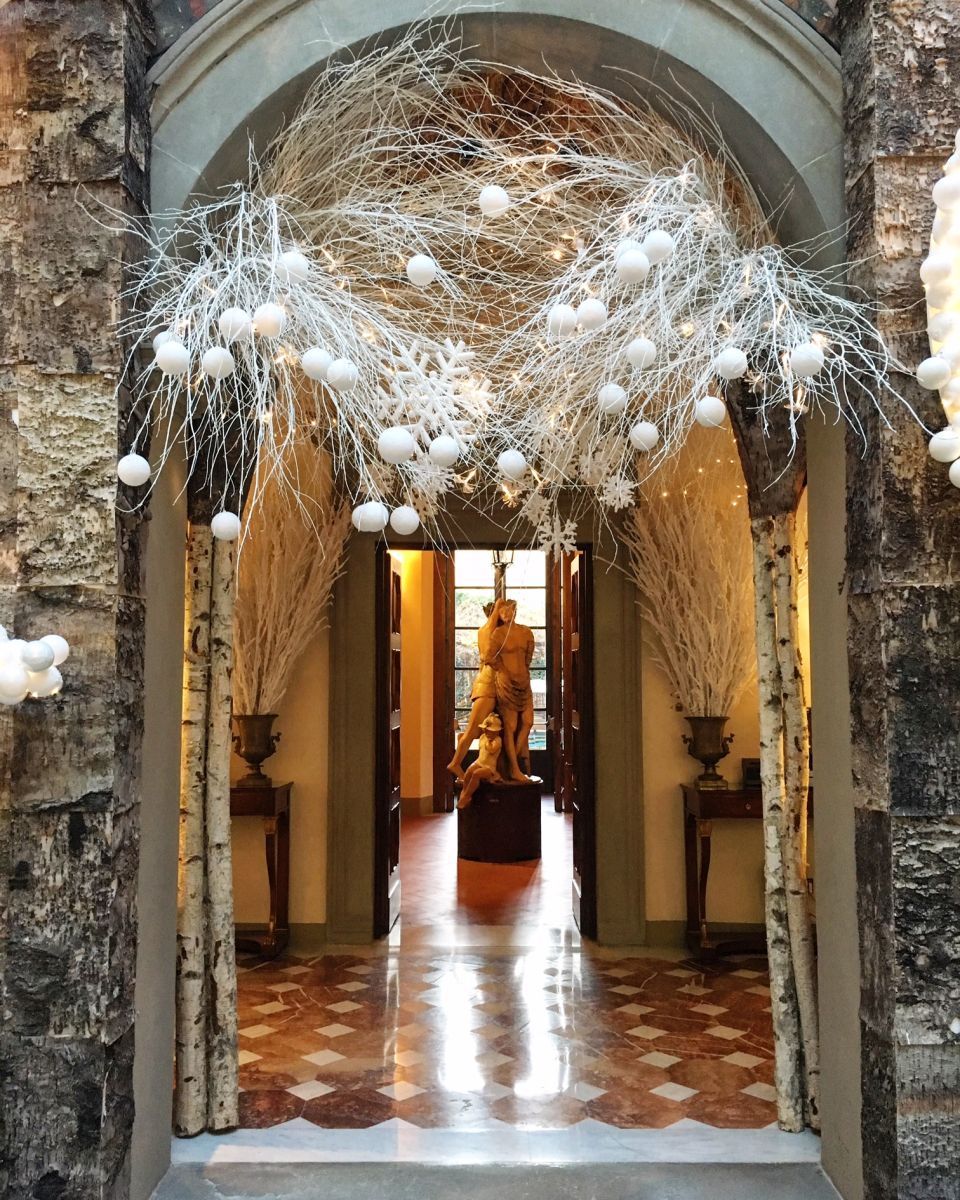 The following days were glorious beyond belief, with tea in the afternoons…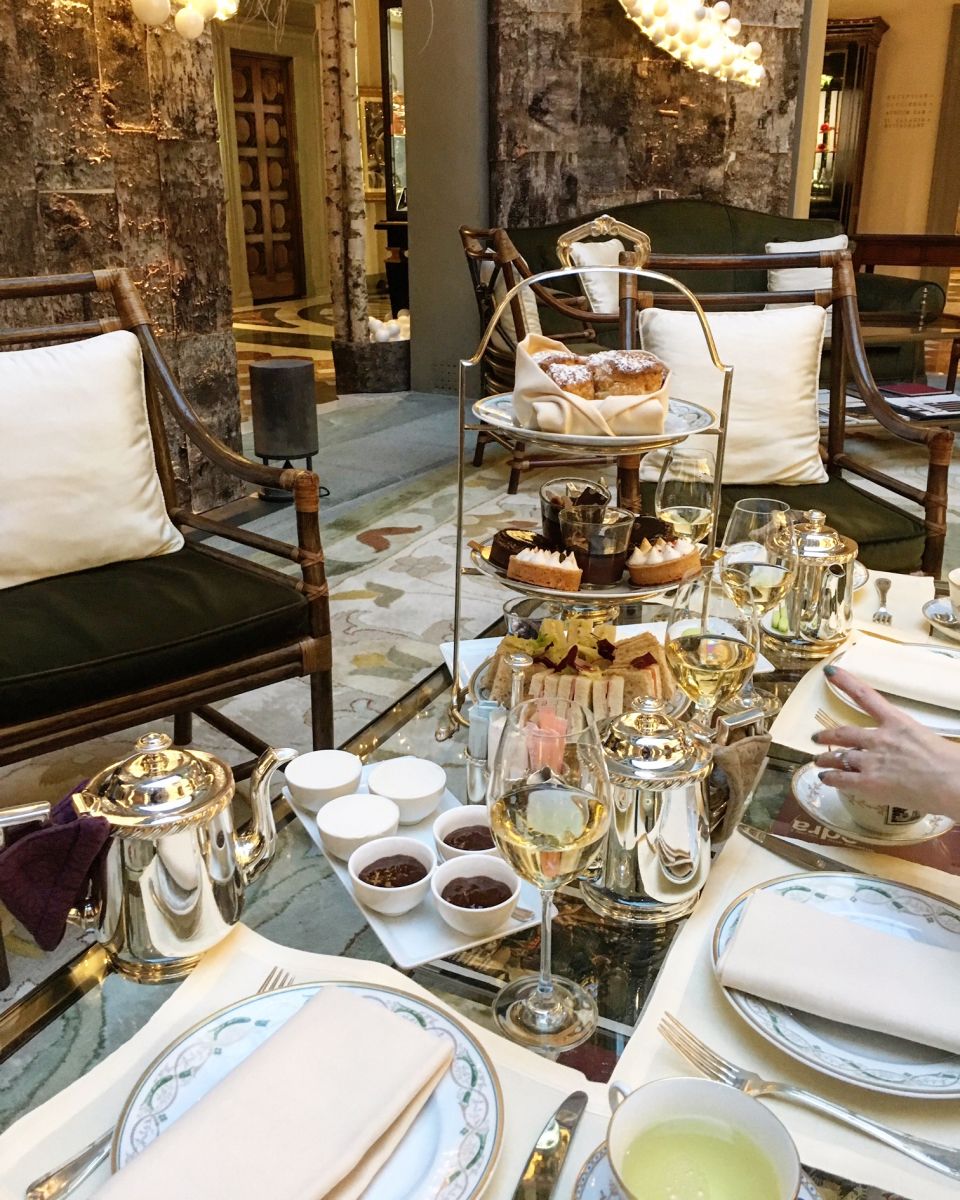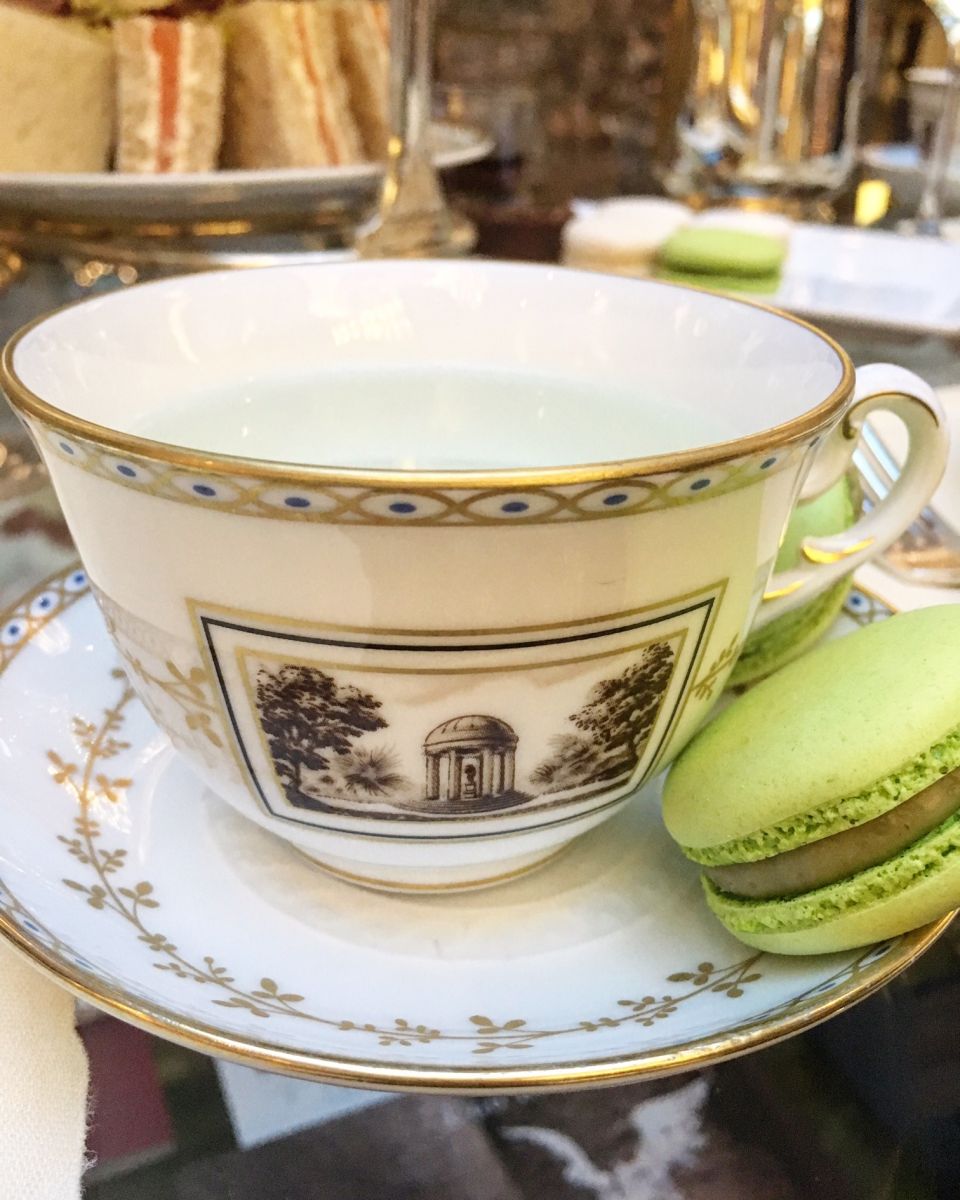 … soaking in this ridiculously beautiful bathtub while gazing up at the 400-year-old ceiling frescoes…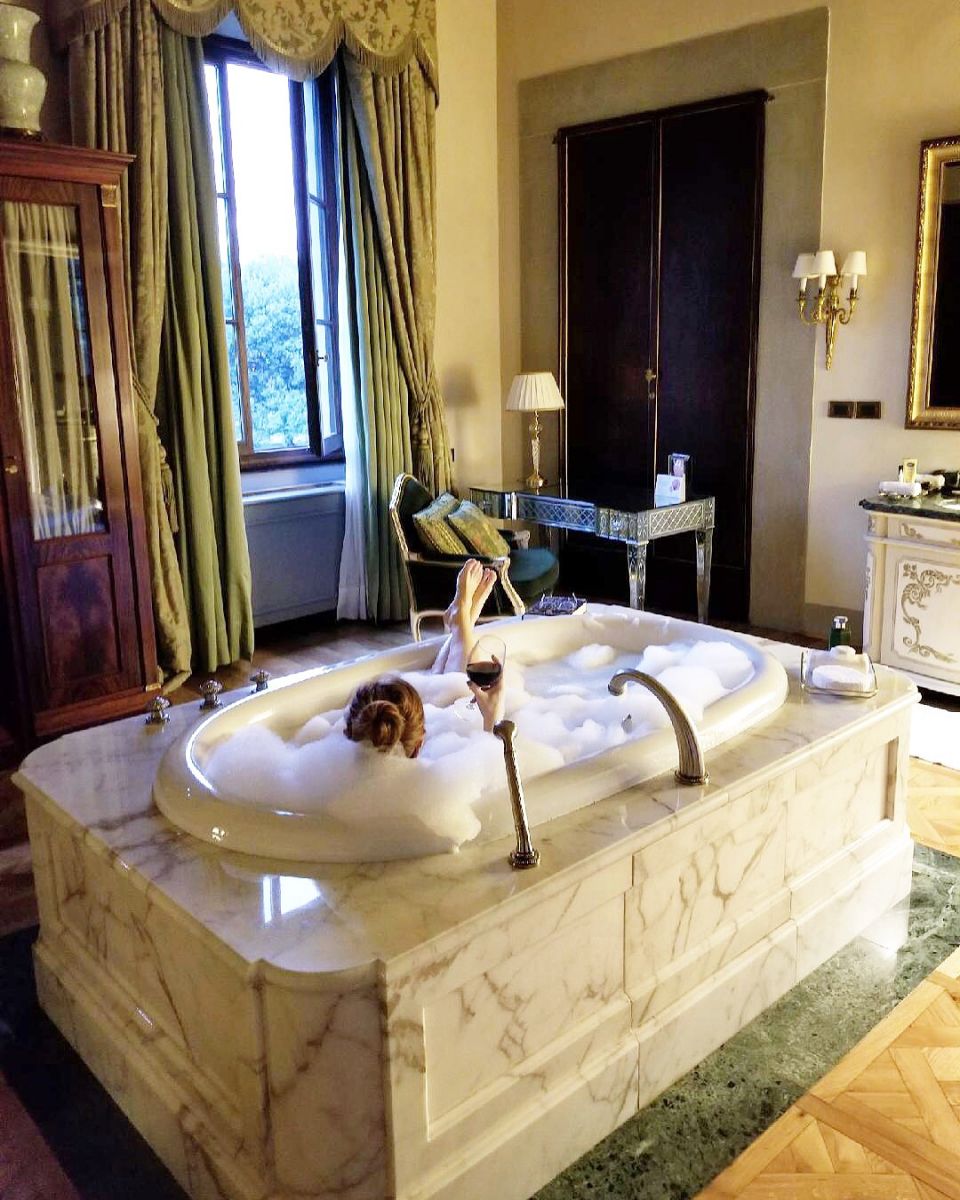 ... lounging in the spa...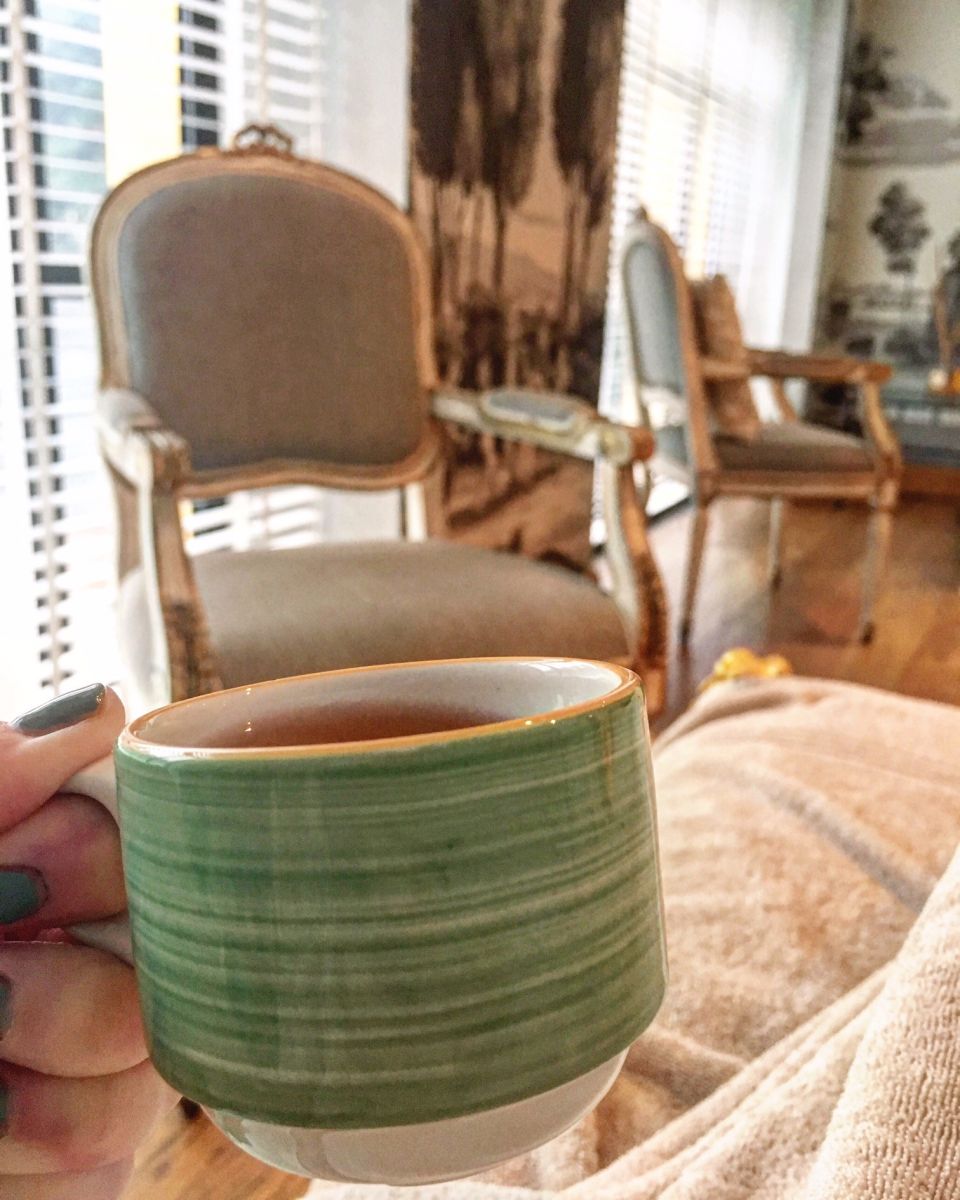 … and spending our evenings in the Atrium Bar ...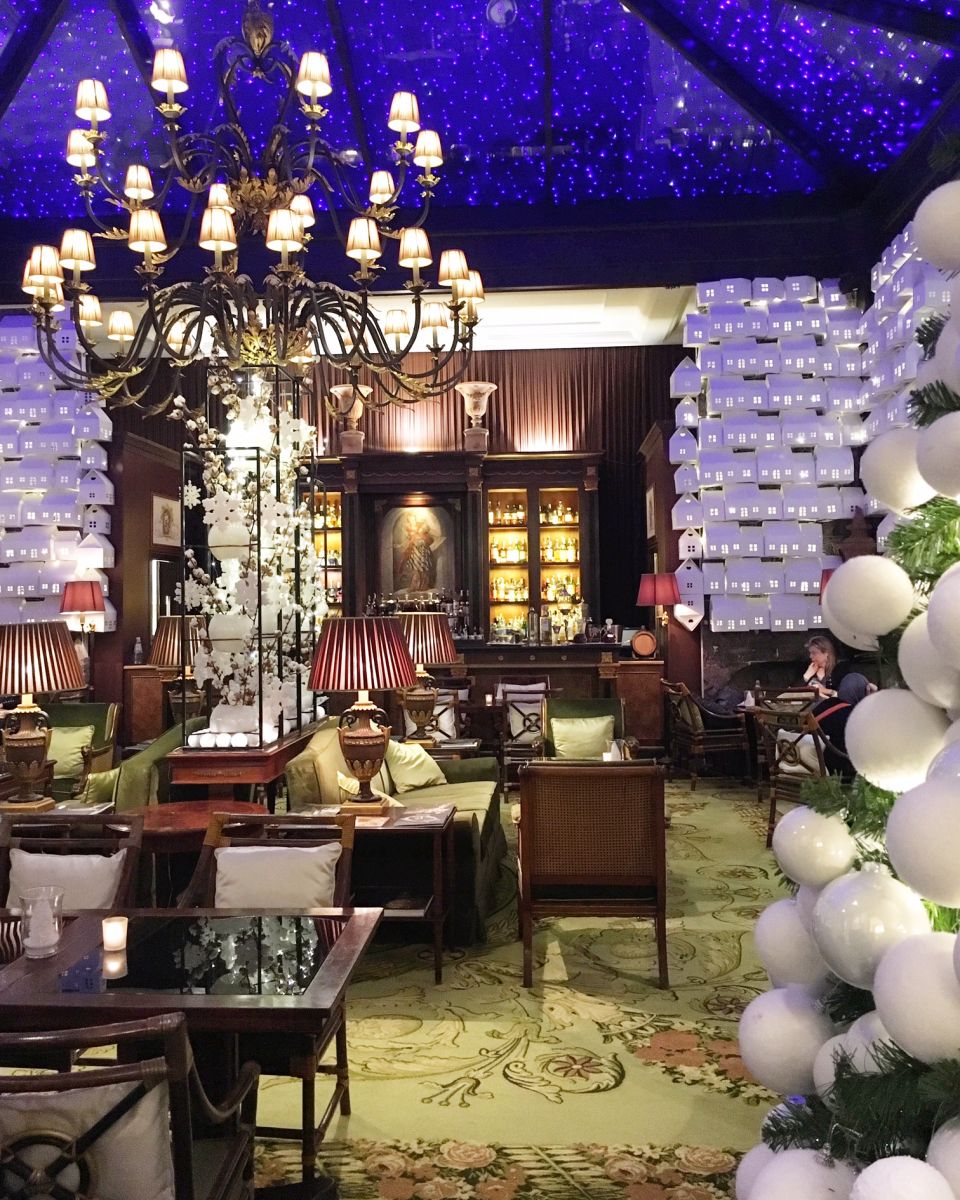 ...or exploring the many special areas of the hotel – like the teddy bear room!!! Yup. A parlour decked out in teddy bears. Teddy bears everywhere! Even including a fireplace surrounded by teddy bears. Oh. My. Goodness. Did my inner child ever come out.
The excitement never ends in Florence. She has such richness. Whether you're touring one of the world's most famous museums, shopping on Via de' Tornabuoni, browsing through the leather markets, gorging on pasta, consuming copious amounts of vino, or simply just roaming, this city offers so much pleasure that it keeps luring me back.