There's a Package in the Mail!!
Tuesday July 25, 2017
So!
I've signed up for a monthly surprise subscription box. It's an interesting concept indeed. I realize that I'm definitely late in the game. It's been a while now that I've seen this relatively new thing of surprise subscription boxes fluttering about on the internet, and I presumed I wouldn't be interested in paying for something I didn't personally choose, so never really gave it any thought… until I actually did. Ha!
My motivation to join up with Emma & Chloé, a company offering French designer fashion jewellery, was threefold: First, I enjoy getting packages in the mail. Second, who doesn't like surprises? (Actually, I know many people who don't, but that's beside the point. I love surprises.) And third, I'm indecisive when it comes to trendy jewellery pieces; therefore, having someone in the know shop for me has become a plus!
Every month I now look forward to receiving a piece of jewellery worth up to $200 for only $35. I have to say that after receiving my second package, I am pretty happy about my recent submission into the exciting world of subscription boxes.
If you're looking for a bit of fun and want to participate use the code PARIS10 to receive $10 off your first box, or click here to check out Emma & Chloé's current promotion…
(Here at My Beautiful Paris, I share what I love about Paris and all things French. Those of you who read this blog will know I love a good find – so you can imagine why I'm quick to rave about my newfound French jewellery obsession. But please be assured that Emma & Chloé is merely a suggestion.)
Speaking of receiving packages in the mail, I am sad that they have become a thing of the past. E-cards, texts and Facebook messages have replaced the good ole fashioned card in the mail. Though I'm also guilty of this modern way, I really do prefer how it used to be! As a result I am ordering up a few 'Snail Mail' postcard sets from Obvious State. I love them.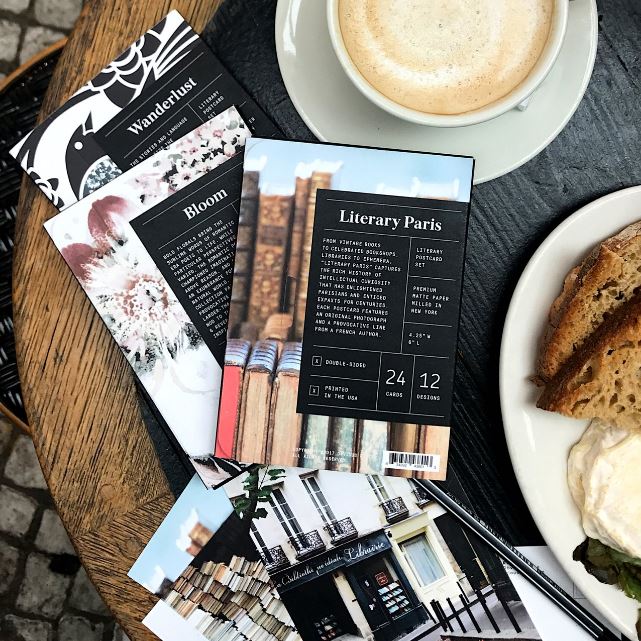 My next little rave is about books. I ADORE books – the beautiful covers, flipping the pages, the smell of the paper, all of it! I love everything about a book. You will never catch me reading on a Kobo, or any other type of e-reader. And I'm also somewhat of a 'tree-hugger,' so how does that work? Not sure.
I'm currently reading The Perfume Collector by Kathleen Tessaro and cannot wait until Ken Follett's A Column of Fire is released in early September.
I recently finished the Mistresses of Versailles trilogy by Sally Christie. In celebration of this captivating and compelling story of the women in Louis XV's life, I will be giving away a signed set! More information to follow after I meet the author next week. So! You might be getting a package in the mail too!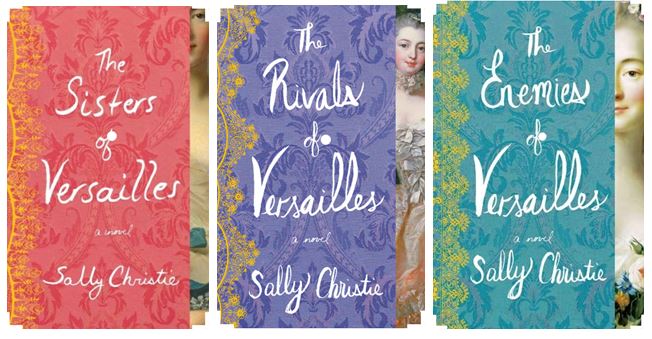 Have a lovely week, my dear friends, and stay tuned for this special upcoming giveaway!