The Tarte au Citron Meringuée!
Tuesday March 27, 2012
I am on a diet. Actually, let's say I have started eating responsibly: that sounds a little less miserable.
Like so many others, the Christmas season affected my waistline and now I am truly paying for it.
January was freezing. How could I simultaneously starve myself and be cold? So, the gorging continued well into February. It wasn't until mid-February that I finally put my fat foot down. And I've been quite disciplined ever since.
Why is it that when you deprive yourself of something you want it more than ever? I don't cook or bake; my husband is the "chef" in our household. However, recently I have been craving nothing but desserts!
I am googling pastries, reading Joanne's food blog, signing up for La Cuisine macaron and Le Dolci cupcake baking classes and searching for recipes online that I have zero intention of following through on. I even started to salivate when I saw pictures of pie pops! A concept I didn't know existed until yesterday.
But it was while I was reading Kerrin Rousset's blog that my eyes feasted on the most heavenly piece of dessert I have ever seen! My eyes popped right out of my head. Surely, this is the crème de la crème of desserts.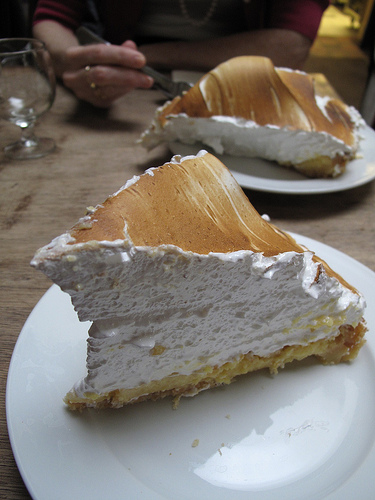 The Tarte au Citron Meringuée comes from a café in the Marais district, Le Loir dans la Théière. It looks ridiculously good and I am going to find out how good!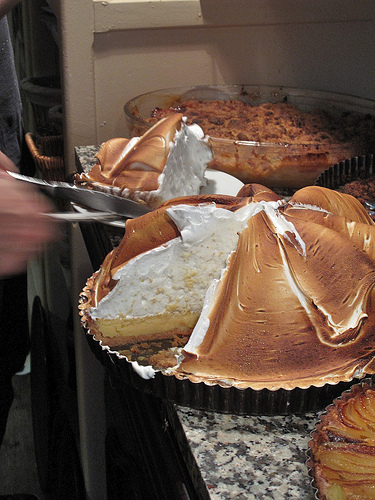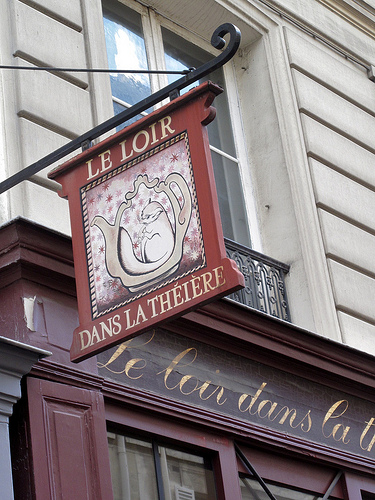 In May, I will be back in Paris. The first thing I am going to do is drag one of my friends to Le Loir dans la Théière and break my disciplined diet! I cannot possibly pig-out by myself—in public anyway.