The Paris Journal
Saturday June 20, 2015
On Friday I received a delightful surprise. Arriving home to a package lying on my front porch is almost as exciting as receiving email confirmation from an airline I've just booked a ticket with.
I usually treat these little surprises with a lot of respect, much like a birthday present. The anticipation is fun so I open them slowly, carefully, and take as long as possible – to the point of annoying the others around me.
But Friday was a different day. I was in a mood so I tore through the package in about two seconds and out flying came The Paris Journal. Yes! After picking up my new book from across the room and ensuring no damage had been done, the "mood" quickly vanished and was replaced with a happy face… this is what happens when someone sends me a book.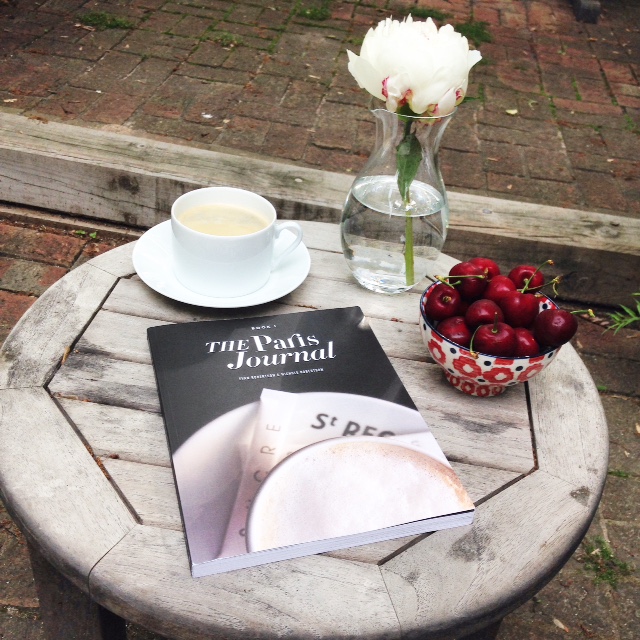 The Paris Journal is a fictional diary of a day in Paris accompanied by the most alluring photos. My personal favourites were the snapshots that captured glimpses of everyday life. The simple things. The little stories. These photos are ones like this wine glass on the table, a cup of coffee...
... and an adorable dog peering out of the window.
This book was photographed and written by Nichole Robertson and Evan Robertson, a husband and wife team who co-run Obvious State.
They have so perfectly depicted the parts of Paris I love. Wow, say that sentence five times fast. So this unexpected delivery has hit home, and I am sure it's safe to say that I will not be alone on this.