The Mayflower Grace
Sunday December 11, 2016
When I visited The Mayflower Grace for the first time last fall, I already knew it was only a matter of time before I returned. So I did!
The twisting roads from the highway to The Mayflower Grace are designated "scenic" for a reason. Last year I went in October, when the fiery leaves were at their prime. The vibrancy of the colours was like nothing I had ever seen.
This year, I visited in November. I was once again blessed with beautiful weather. Though most of the leaves had already fallen, the half leafless trees and yards full of leaves were a different kind of pretty. But just as pretty.
But pretty can't capture how perfect the setting is at picturesque Mayflower Grace. There are not enough words to describe it. From the winding tree-lined lane that leads to the inn, to the Shakespeare Garden, to Blue Heron Pond with its colourful reflections of the sun, trees and sky, everywhere you turn is a highlight of this extraordinary property.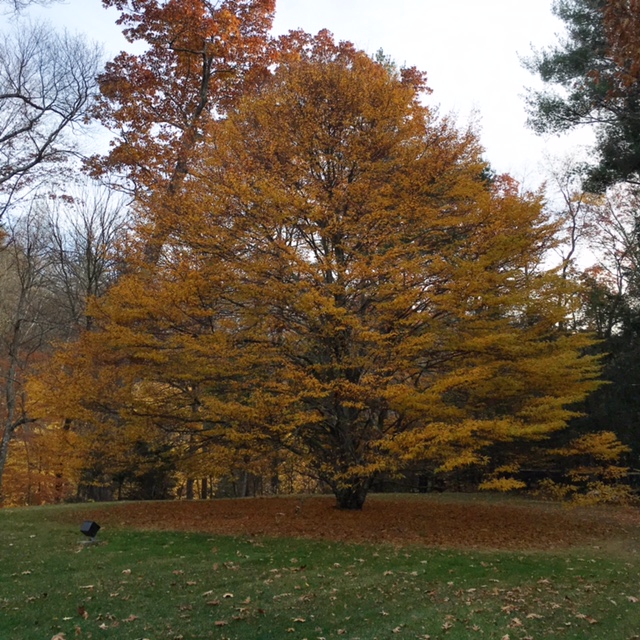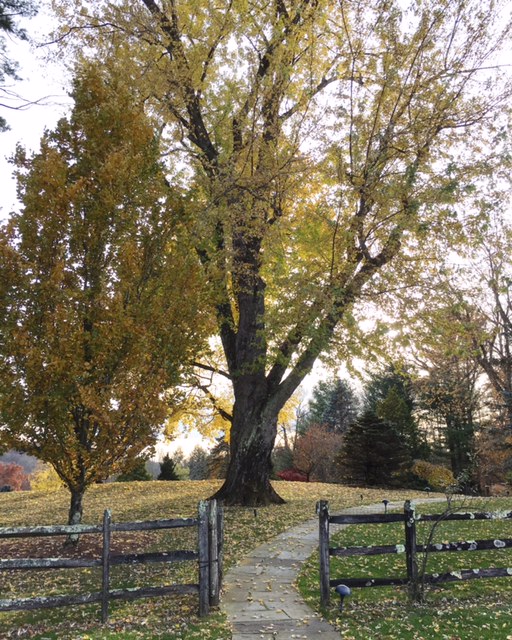 However, saying all this, the real reason for my return was the spa. Last year I was fortunate enough to stay at over 20 hotels, but it was The Mayflower that I declared Spa of 2015. I have been craving a return ever since!
In the spa, ridiculously comfortable chaise lounges face large, floor-to-ceiling windows which look out onto Blue Heron Pond. It's enough to make anyone wonder how they will ever tear themselves away. The only easy way? Knowing you're off to experience one of their incredibly satisfying facials!
Our suite was one of those rooms where you don't want to leave it… ever.
With a view of the Shakespeare Garden…
… sitting area with fireplace…
… ultra-comfortable four-poster bed, so high it almost requires steps, Red Flower bath products, and the cosiest window seat...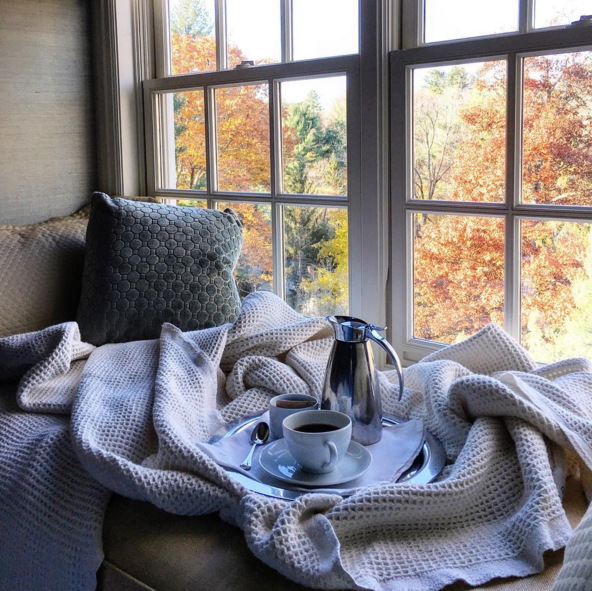 ... it was nothing short of perfection.
Thank you once again, Mayflower Grace. You make the seven-hour drive from Toronto completely worth it!