The Hotel, the Photographer and the Yule Log
Thursday November 20, 2014
I used to travel for adventure. Now, it seems I travel for the hotel.
Don't get me wrong, I am still very much the adventurous type and get great pleasure from exploring new places; however, I do find myself spending a little more time enjoying the benefits of a hotel than I used to.
Is it age? Perhaps just a wee bit. When I travel nowadays, I long for the sense of being home-away-from-home—I don't just simply require a crash pad! (Although those days were loads of fun!)
My passion for finding the perfect hotel is the inspiration behind my new project. Over the next several months I will be frantically working away at creating something special for those with cravings similar to mine. (Watch for updates, as they will continue to trickle in.)
In order to make this "something special" look pretty I've snagged the gifted photographer Carin Olsson.
Our time together in May while shooting the kitchens at Shangri-La Paris were filled with hours of constant laughing while tasting many of the chef's brilliantly delicious pastries.
Carin puts me at ease and we have a great time of it. It was clear she needed to be a part of this.
So, the first adventure of the "something special" will take place with Carin in the elegant and luxurious Four Seasons Hotel George V.
Another exciting item on my December Paris trip agenda is the Yule Log! Usually when I visit Paris there is a moment that revolves around a pastry. I have either spotted a dessert online that I must try or I'm in search of the best tarte au citron Paris has to offer. At the moment, it's all about the Yule Log. Stay tuned.
Here is a teaser from Le Meurice—the Dali Yule Log. Awesome!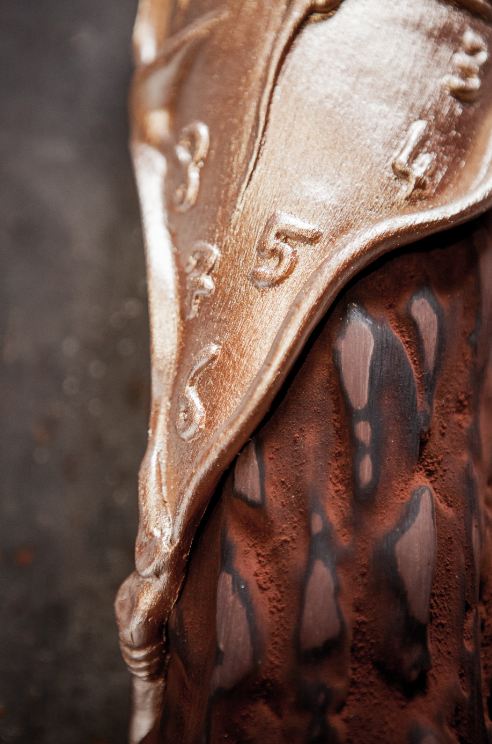 Three weeks, eleven hours, ten minutes and thirty seconds until Air Canada scoops me up and takes me to Paris—but who's counting!
I love hearing from my readers. If you have any comments or questions, please do not hesitate to write - info@mybeautifulparis.com.