Tea Time!
Wednesday March 25, 2015
There is something very special about a selection of pretty little finger sandwiches, beautiful miniature desserts, fine China and your own precious tea pot. And it's even more special when you are able to share such a lovely affair with a friend.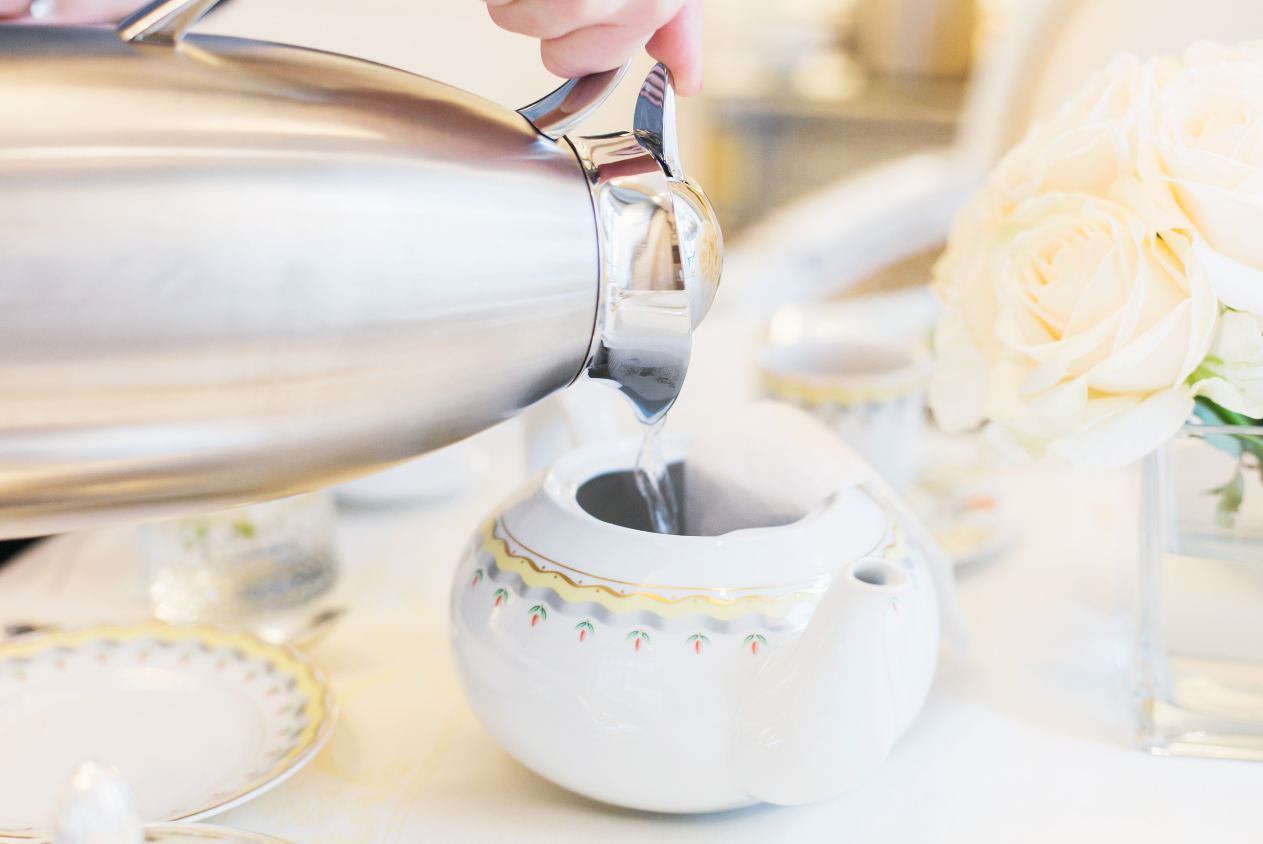 During my last trip to Paris I had a photo session at the Four Seasons George V with photographer Carin Olsson. She has been helping me with my upcoming website, My Beautiful Hotels. Since we were shooting in the room and didn't have the time to go down to La Galerie, tea service was sent up to us.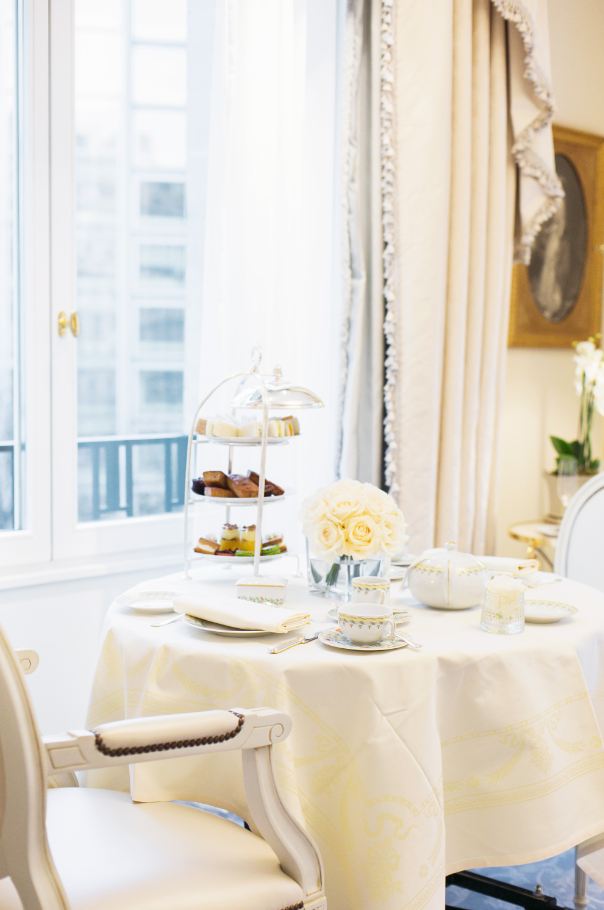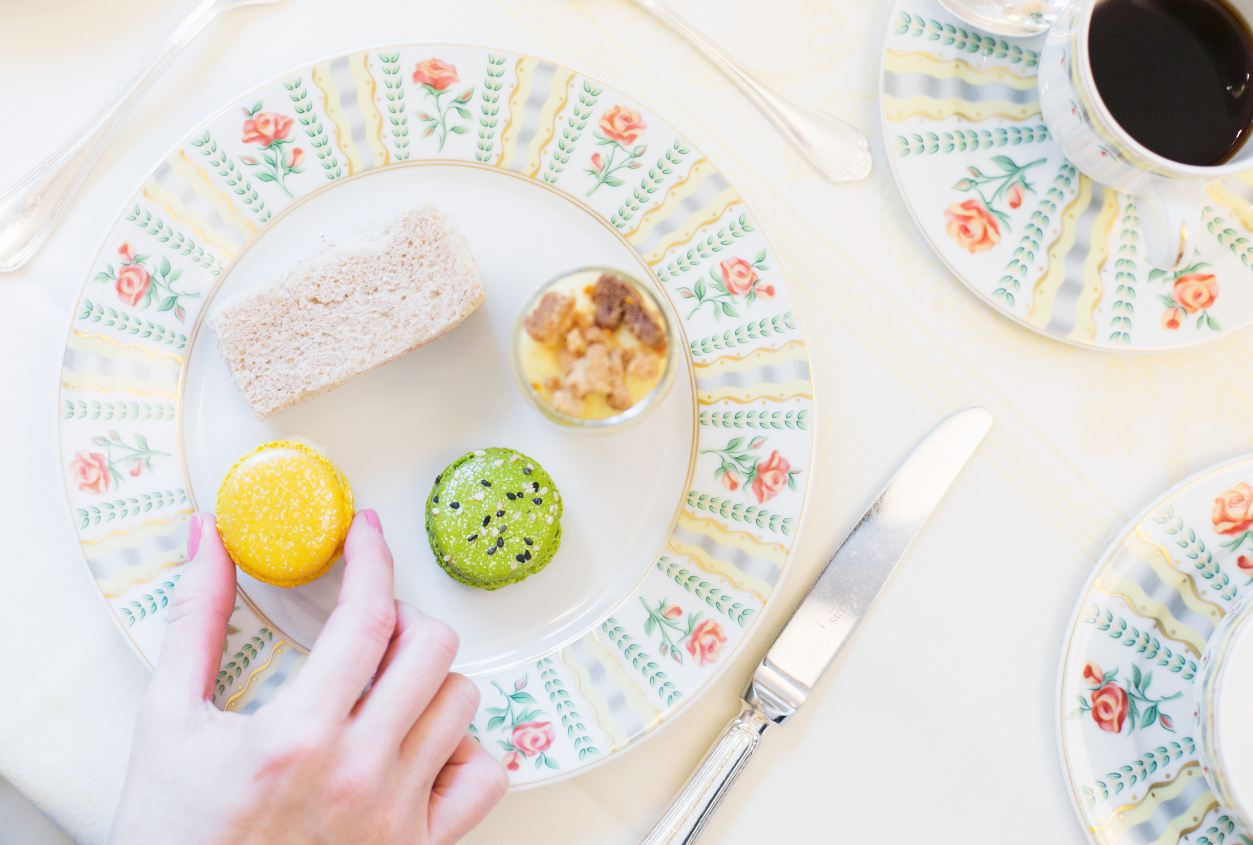 This was the first time I had ever experienced a full tea service in my room. What a great idea – I loved it! Though La Galerie is breathtaking, with its elegant vibrant rich colours, luxurious furniture and that carpet I love so much, I did enjoy tea time in the privacy of my own room. There was something so decadent about it.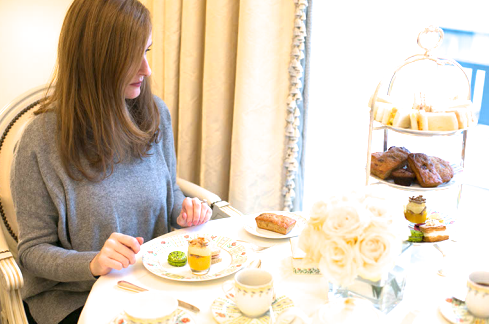 I cannot say enough wonderful things about Four Seasons George V. If you're looking for a special treat while in Paris, have tea at La Galerie. A great pleasure, I assure you.
All photos were taken in my room at the Four Seasons Hotel George V by Carin Olsson of Paris in Four Months.