Summer Fun in Paris – Part One
Wednesday September 7, 2016
I'm thrilled that September is here! Though summers are a lovely time, I'm a sweater girl through and through. Fall, with its fresh, cool, crisp air, is my favourite season. Apples, pumpkins, sour grapes, colourful foliage… bring it on! All of it makes me so happy.
But! Before I can think of the fall, I need to fill you in on summer.
The summer was a beautiful one in so many ways, with Paris in July being one of the highlights.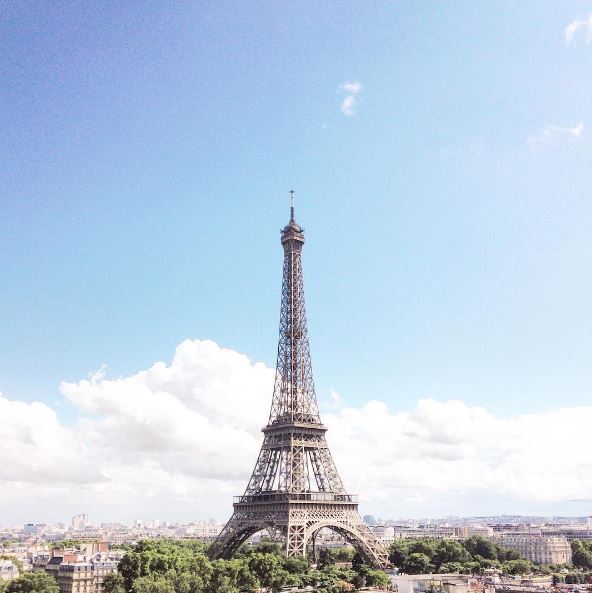 This time, I decided to spend half my trip in an apartment and the other half jumping from one wonderful hotel to another.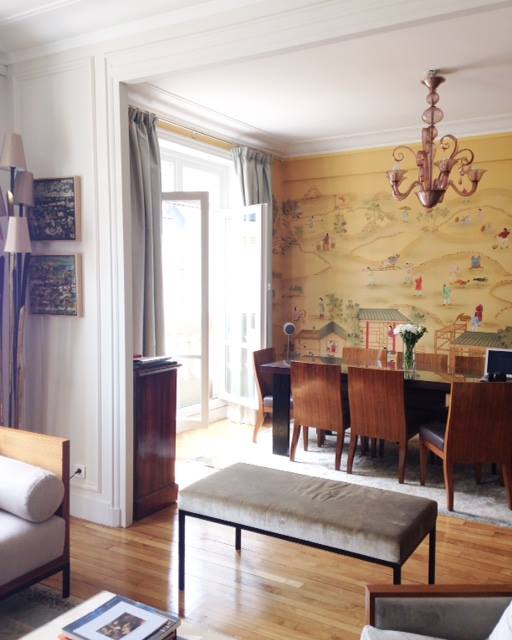 Haven in Paris is a rental agency that pulled out all the stops to make our stay a fantastic one. I wouldn't hesitate for a second to recommend them to those searching for that special Parisian apartment.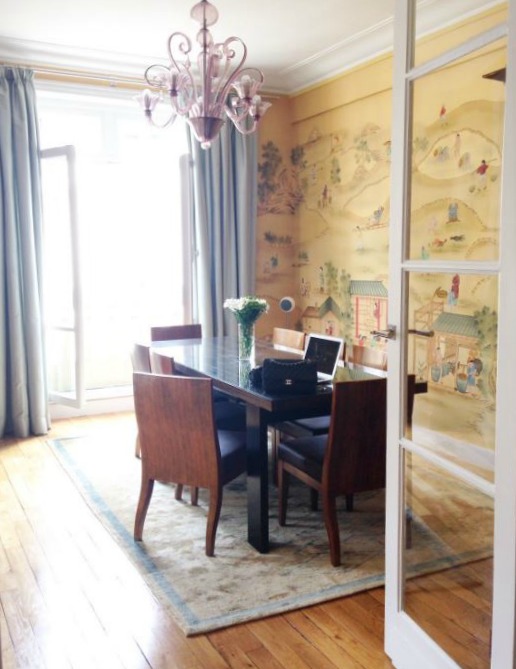 Staying at this apartment was an incredible experience, as I had the pleasure of enjoying the gorgeous space with my niece Cassie. Our mornings there were absolute perfection. We forgot all about that "Get up, let's go!" routine. Slowly coming to life in a comfy bed, a hot cup of coffee in one hand, a bowl of fresh berries topped with the world's best yogurt, La Fermière, in the other, and then going on to create a big mess all over the sheets with my flaky croissant – all the while taking in the breeze blowing in from our large glorious bedroom windows – now that's the true meaning of being on vacation in Paris.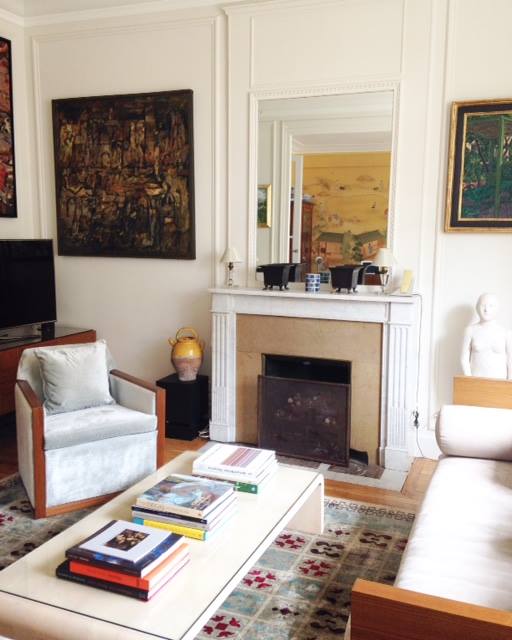 But the afternoons and evenings were a different story. We packed those full of shopping, fun lunches, afternoon teas, very long walks and even a bake-off with a renowned pastry chef!
Needless to say, Cassie and I died and went to foodie heaven again and again during our time together. Once was during an afternoon vegan tea service at the Shangri-La Hotel (I had absolutely no idea vegan desserts could taste so good!)…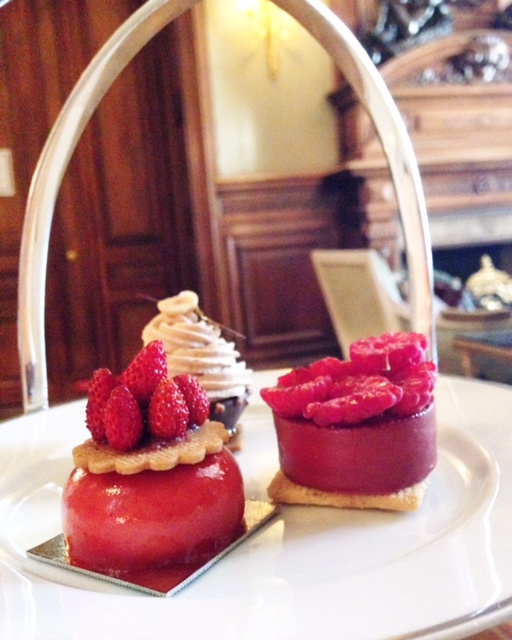 … and another was during lunch at Le George at the Four Seasons George V hotel.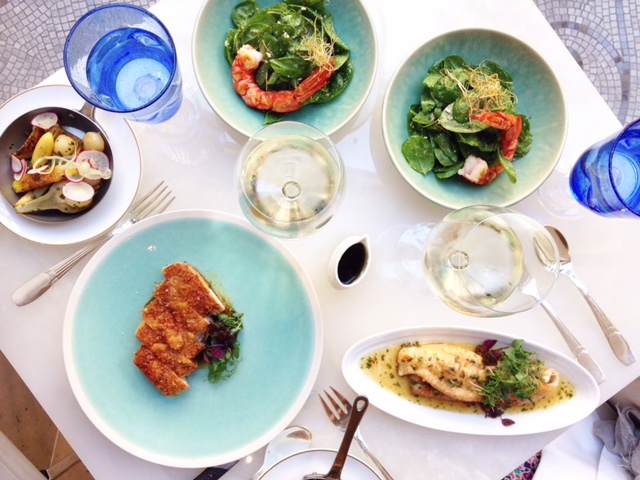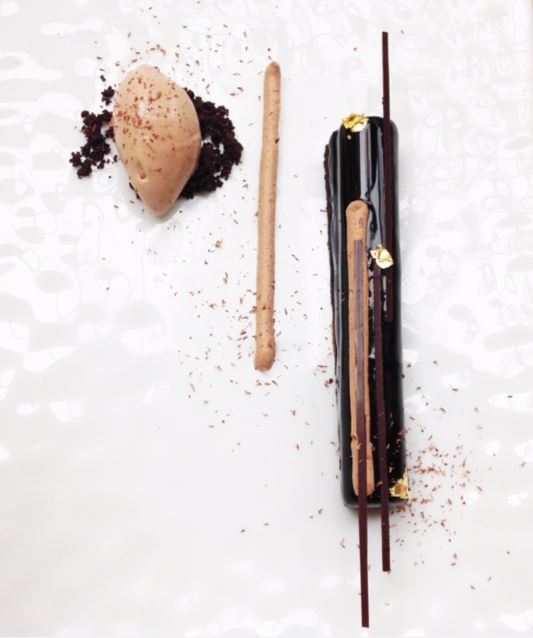 We were both in awe. They completely blew us away with every single dish. And I'm sure our fellow diners could attest to this as we were letting out constant "mmmmmm's."
After that ridiculously yummy lunch, we hopped in a taxi and headed out to Versailles to our very exciting next stop, a baking session at Trianon Palace Versailles with head pastry chef Eddie Benghanem.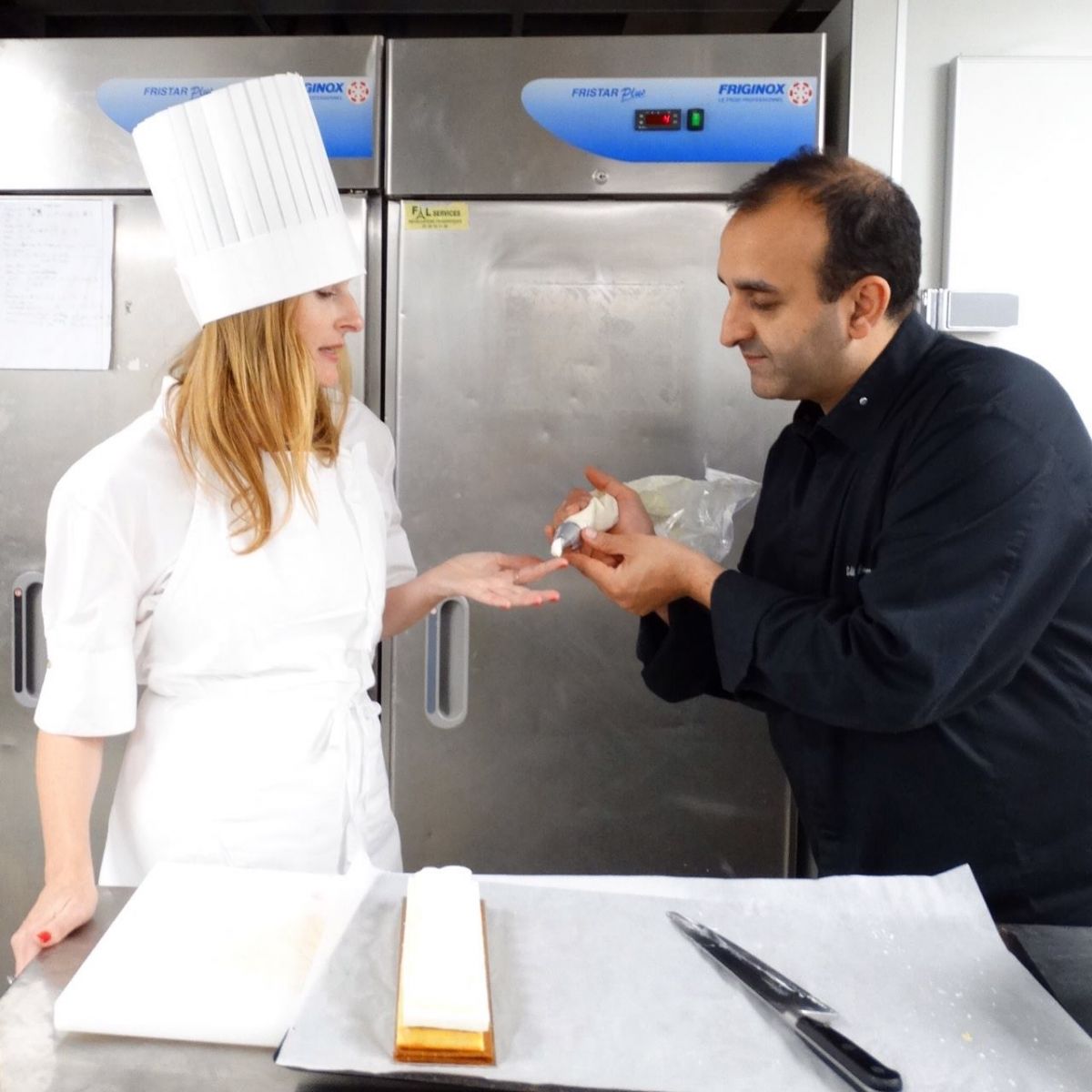 Much more on this, and my dreamy nights at the Hôtel Plaza Athénée Paris, in part two of Summer Fun in Paris...