Springtime in Paris
Friday May 6, 2011
With prime spring weather and wonderful friends, Paris was once again everything I had hoped for.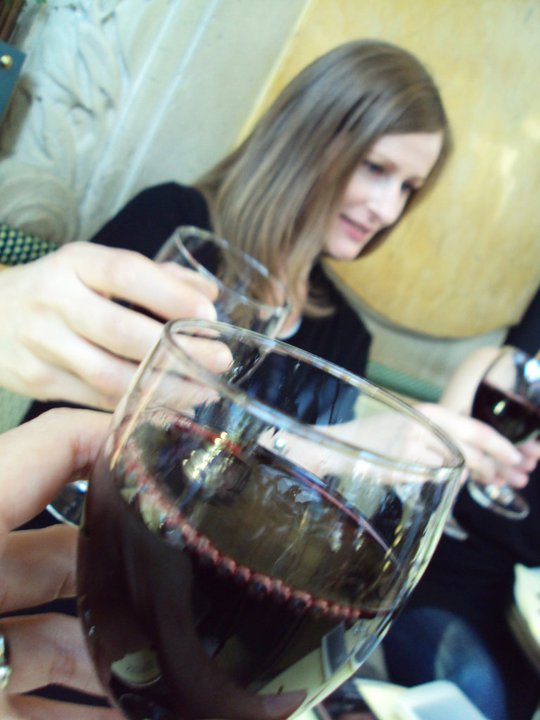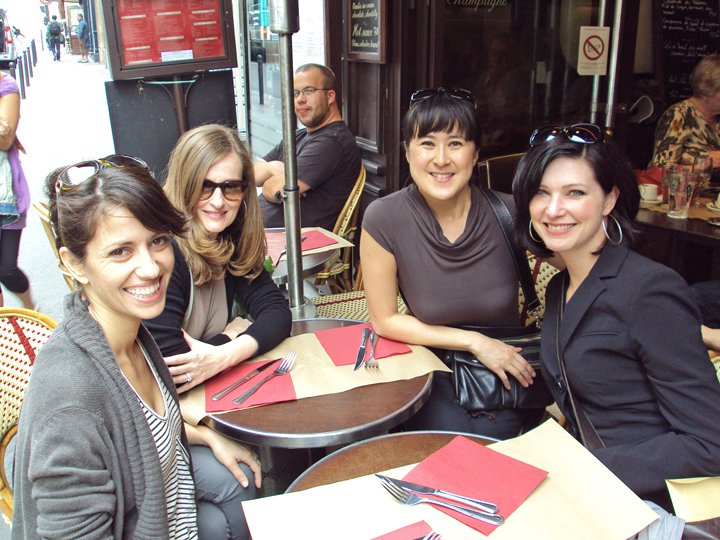 My great friend and talented photographer, Joanne Tsakos, accompanied me on a mission to enhance the visuals of this website. Meaning, two full days were spent running around the city re-shooting my favourite places (except in one instance when I nabbed a ride and had her jump in and out of the taxi to take pictures while I waited...what? My feet were sore! Plus, she is a pro and handled the meter-is-ticking pressure very well).
The fun time was spent mostly on shopping and dining. Not having visited Le Bon Marché for some time, I had forgotten all of the beauty and temptations it holds! After spending a few hours trying on too many shoes, I left with a gorgeous pair of Colisée de Sacha sandals.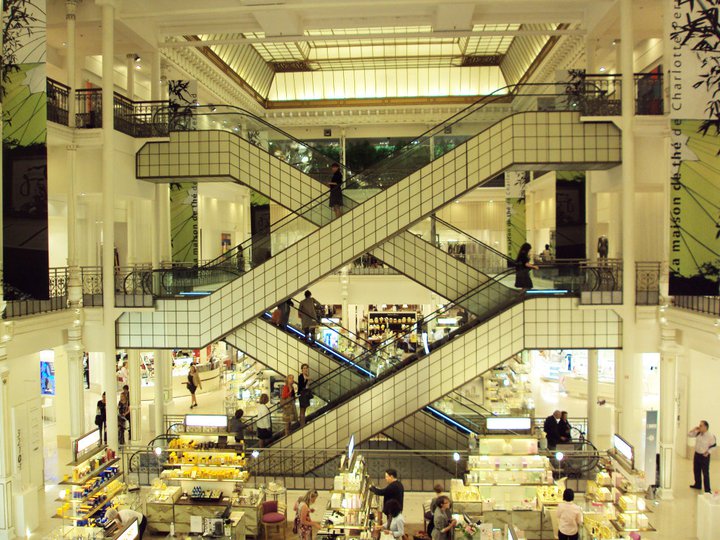 A quick trip to the La Grande Épicerie de Paris provided me with some yummy goodies for a cocktail party hosted by yours truly. We held it in a charming apartment located on Île Saint Louis. What a fun evening! (Thank you Holidays France Rentals for the amazing apartment and to Sacha for generously handing over a few pictures!)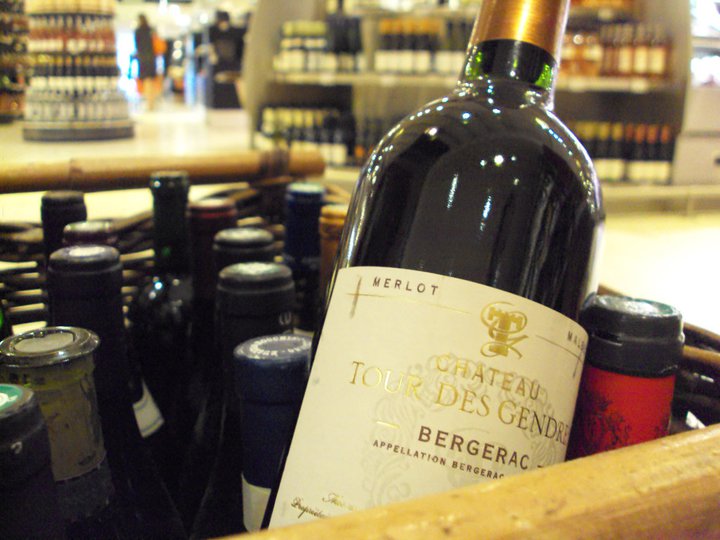 Though rue Saint-Honoré continues to be my favourite for shopping, Rue de Sèvres is never a let down! With anything from inexpensive shops to high-end boutiques like the stunning, must-see Hermès, this street is exceptional for a day of shopping.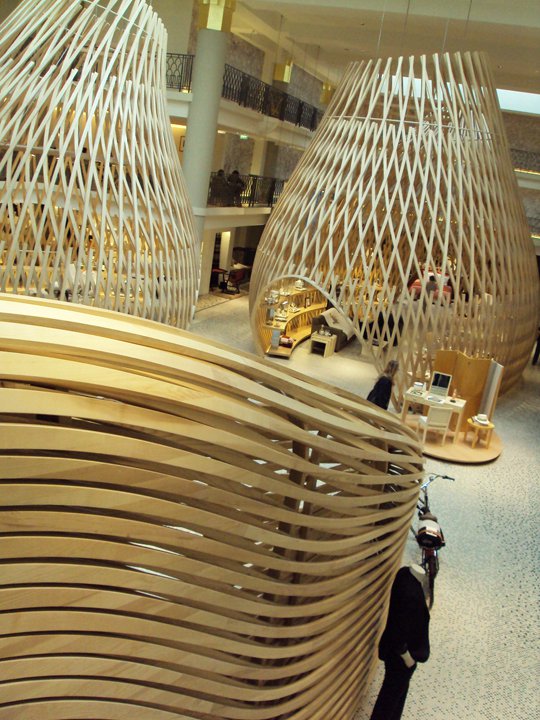 On every visit to Paris I discover something new. This time it was saucisson! My friend Lynne told me about this nasty looking yet incredible tasting sausage. I would never have purchased this white-coated, shriveled up sausage on my own. No way! But it is so good. Saucisson is my new Parisian staple!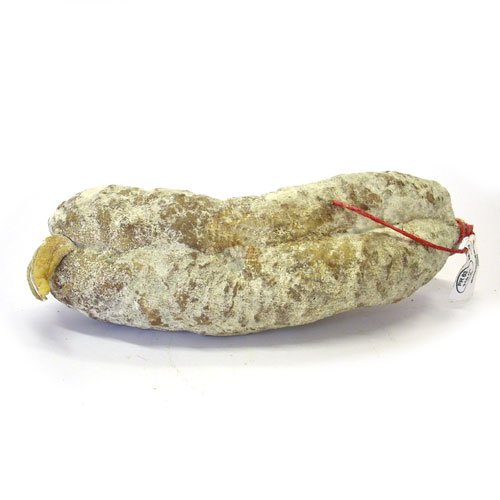 The trip ended with a two-day road trip to the Charente-Maritime region. This region holds many charming villages and towns such as Cognac, Pons and Mirambeau, to name only a few.
What lured me to this region was the beauty of the Château de Mirambeau. With the foundation dating back to the 12th century, the history is rich and the structure is nothing less than spectacular.
My friend Lynne and I were treated so well, each with our own gorgeous room which included a large marble bathroom and lush furnishings.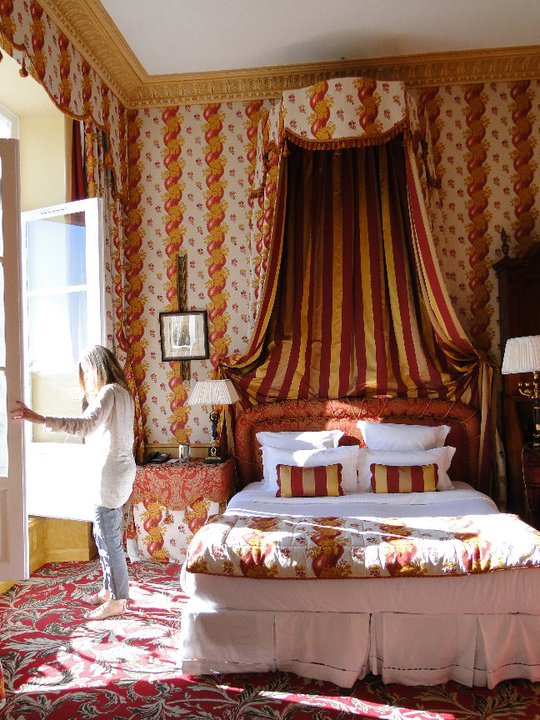 When you stroll the grounds the scent in the air is heavenly, compliments of the many rose gardens. The land also holds a chapel and has the most interesting trees.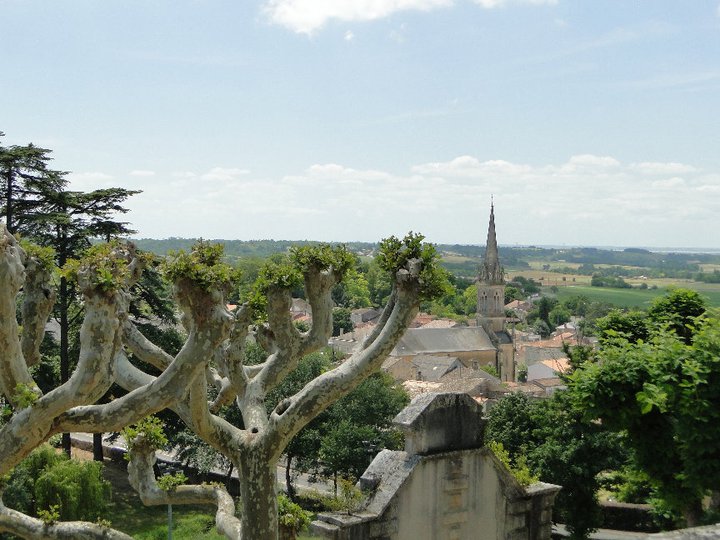 Wanting to take full advantage of my room, both evenings were spent in my sitting area enjoying the impeccable room service and a bottle of wine—Pavillon de Taillefer, to be exact. Another discovery! Since it was a Bordeaux and we were close to the region, we immediately went on a virtual hunt to find the vineyard. After many calls, texts and emails, we finally connected with the Château Vieux Taillefer. We were sad to find out that they are not open to the public, but after a bit of begging were lucky enough to gain special access the following day! We left with 15 bottles. Merci, Philippe!
So, it was another perfect week giving me yet more reasons to return… perhaps a summer jaunt? Ooh, we shall see.