Spring in Paris: Day Two
Sunday June 9, 2013
I had a sluggish start to day number two, thanks to the previous evening's bottles of Côte-Rôtie Cuvée du Plessy.
Checking out of Hotel Number One was quick and efficient. Hotel Lancaster was a success, and is now listed in my 'Elegance' section on where to stay. I have to reiterate: I have stayed at many hotels that did not make it on the list. My opinion is not influenced by perks I might receive as a result of my website. They are solely based on my experience as a regular hotel guest.
Hotel Number Two: Hôtel Prince de Galles.
Hôtel Prince de Galles closed its doors in February 2011 for a complete, top to bottom two-year renovation. The long awaited opening day was May 16th… the night I was staying!
My plan was to be their first guest. I really tried, but didn't quite make it. I had to settle for second.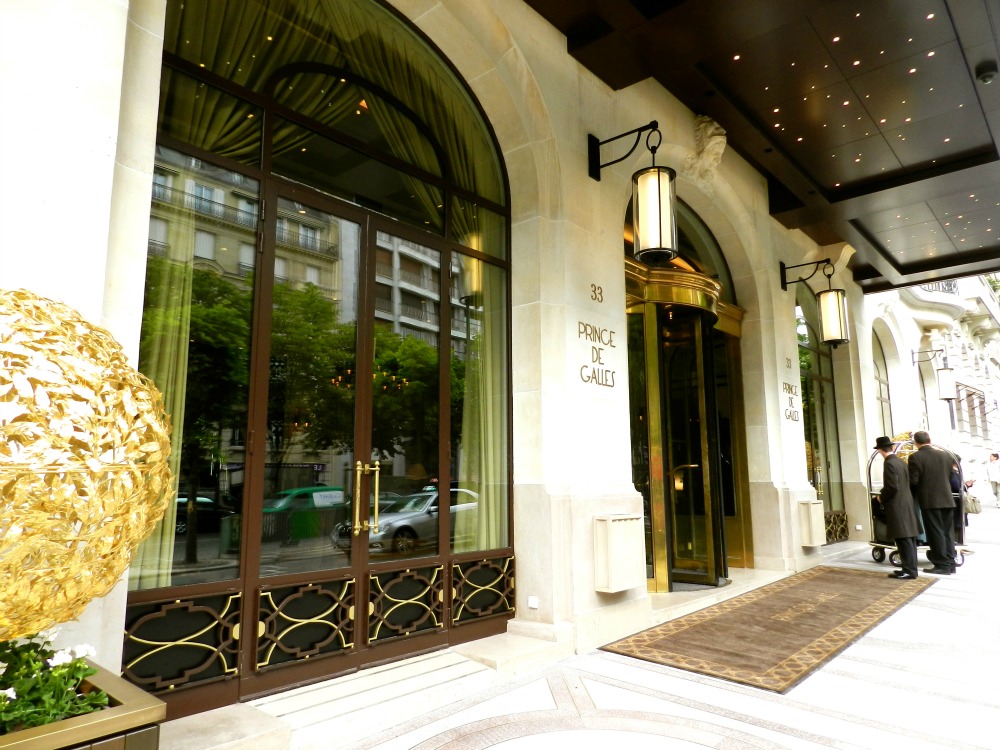 This historic hotel was built in 1928 during the Art Deco movement, a style that they have clearly and beautifully carried over. There are stunning features throughout the hotel, such as hand-painted ceiling frescoes in the lounge and floor-to-ceiling windows overlooking the elegant mosaics in the courtyard.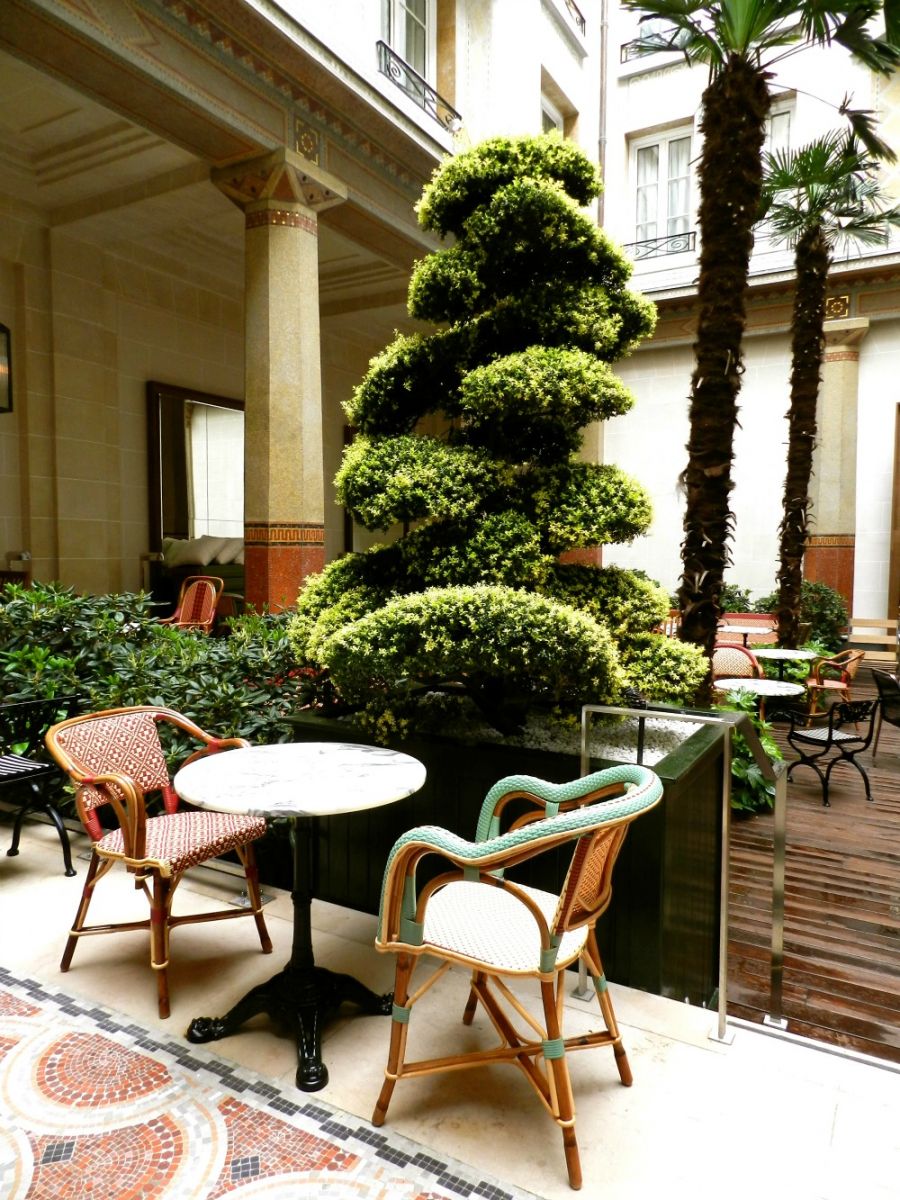 It was exciting to be apart of their opening day. The media was present and the buzz was electrifying.
The official opening presentation took place in the lobby. All staff members were present, from the front desk personnel to waiters, house cleaning, and security. And the chefs, with their wonderful white, crisp aprons and very tall hats, all squeezed into the lobby. They were beaming. You could feel their pride.
Meanwhile, I was literally the only one sitting in the luxurious and beautifully furnished lounge, my waitress was constantly peeking in on me. "I'm fine. Honestly," I told her for the fourth time. "Go, enjoy this moment, it's wonderful and you should be there." And with her smiling eyes, she finally said, "Yes, OK!" and left me alone until it was finished.
After all the excitement settled down, I was taken to my room: A one-bedroom suite overlooking the courtyard. "What an amazing morning!" I cried out.
Bravo Hôtel Prince de Galles! You are now a part of my 'luxury' section on where to stay.
After unpacking I took to the streets of Paris for day number deux.
The day's to-do list consisted of a quick stop at Louis Vuitton for a little make-up bag to replace my current one—a zip lock bag (no joke!), a visit to the Haute Couture exhibition at the Hotel de Ville and dinner with friends at Chez l'Ami Jean, a restaurant I have been trying to get to for two years.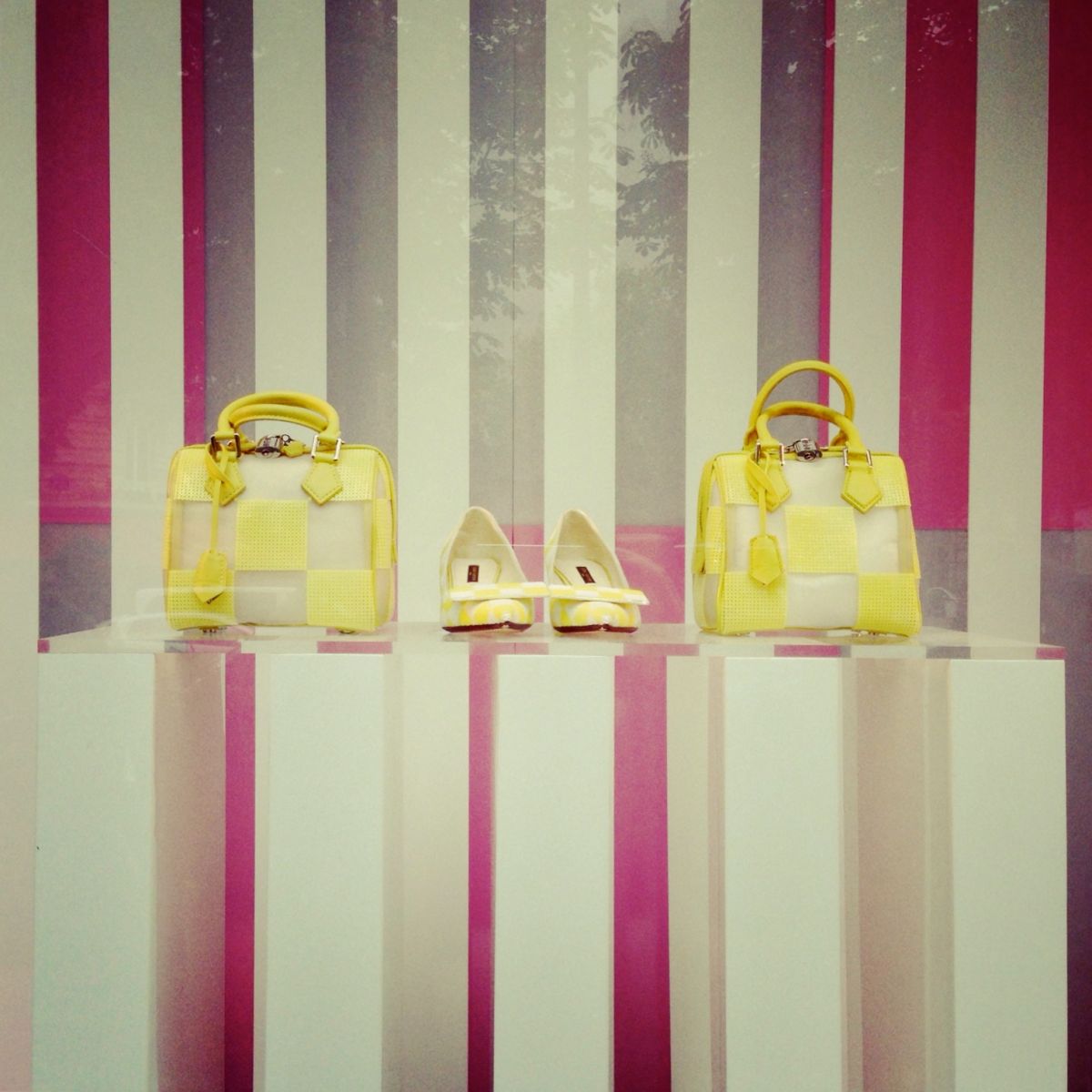 The Louis Vuitton visit took a lot longer than intended—shocker! After our planned quick trip to LV turned into two hours of shopping bliss, we headed to Fouquet's for a well-deserved beverage.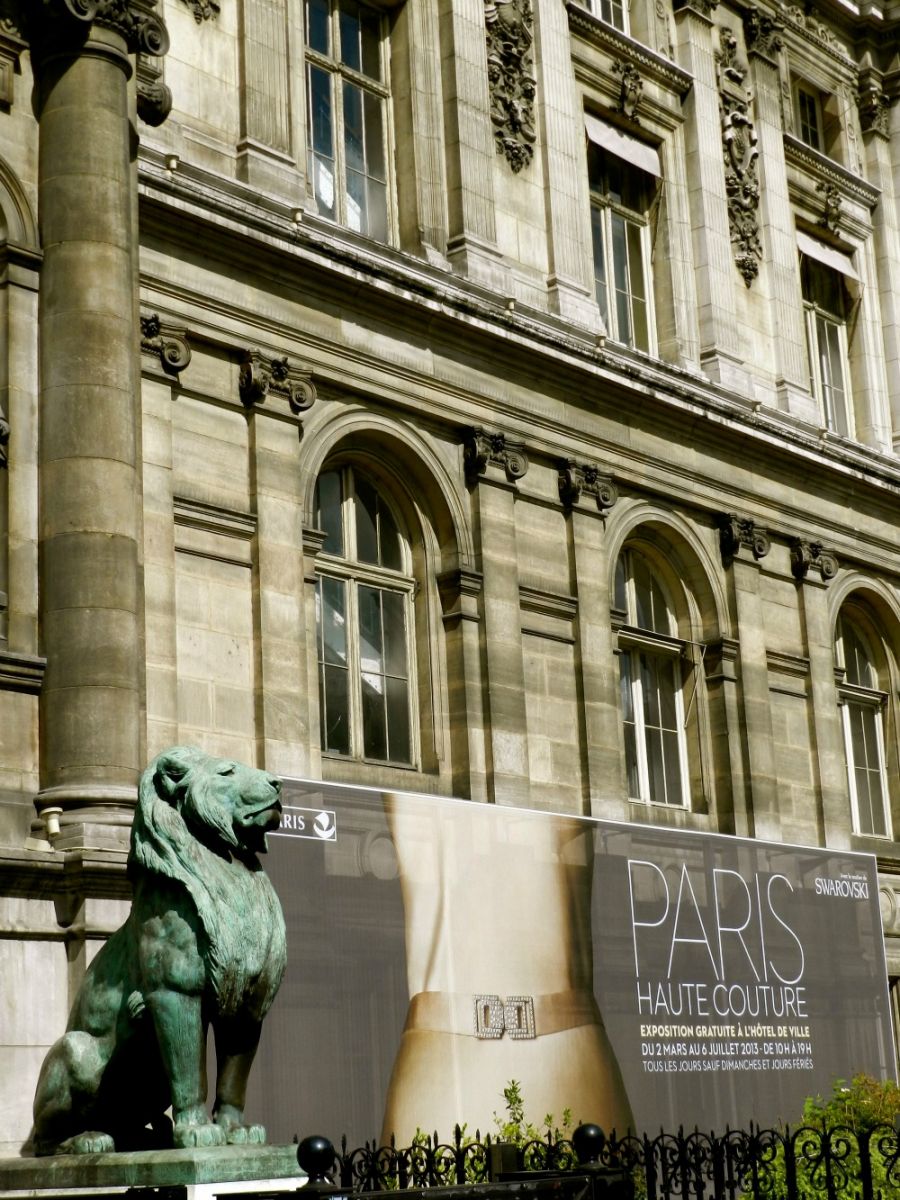 Even with the day moving so quickly, I still succeeded in visiting the Hotel de Ville. The Haute Couture exhibit is free, so I was anticipating a long line. I was lucky: no line! I could go straight in to see the most amazing designer dresses and gowns dating back to 1800s. Designs by Christian Lacroix, Chanel, Louis Vuitton, Roger Vivier, Christian Dior and so many more were on display. I was able to snap a quick pic of the Chanel suits before warned with a "No cameras!" "Ooops…" I said, as I slithered away with a sneaky little grin.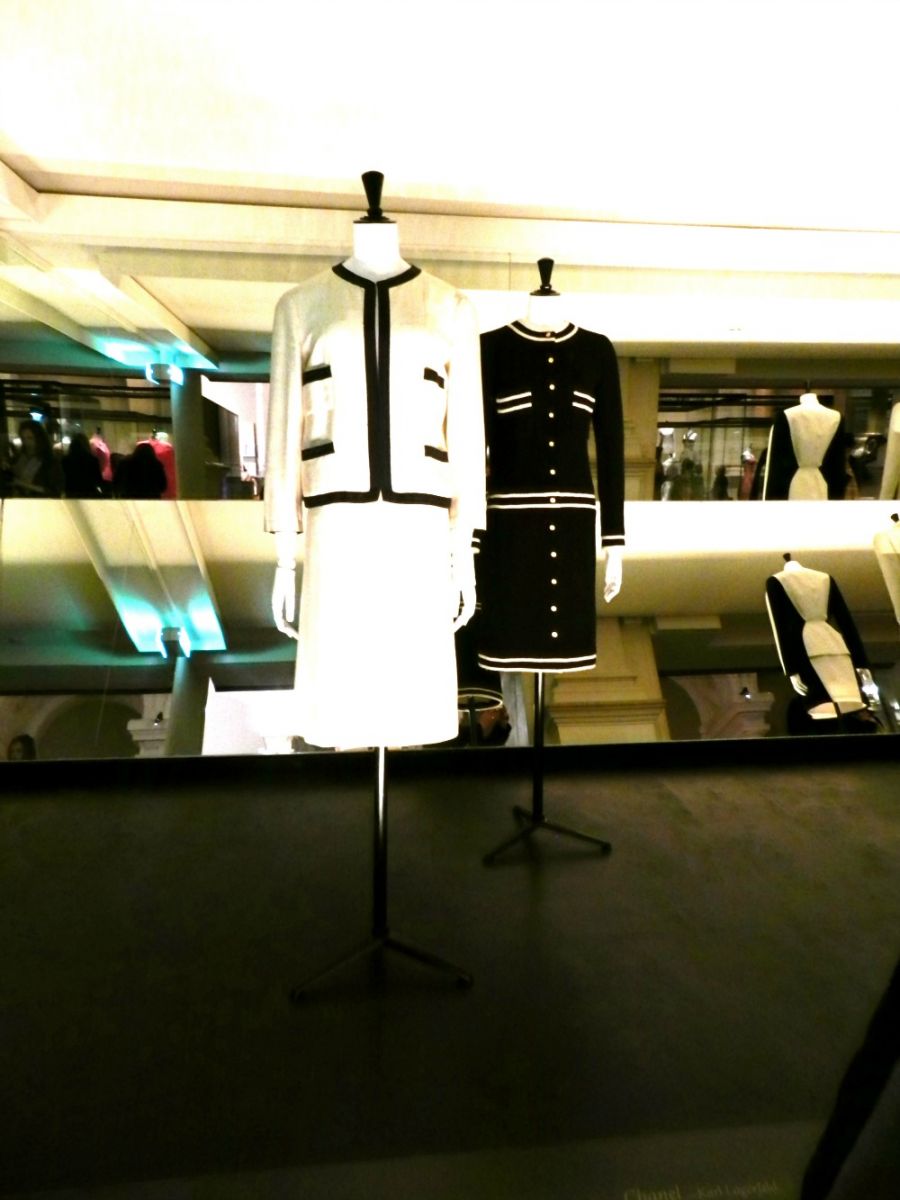 Being late for dinner is not a habit of mine! Believe me, I have zero tolerance for tardiness. Punctuality was drilled into me while growing up. This is a characteristic of mine that actually irritates every one I know, including me.
But… this time, I was late, and my friends were holding our table at Chez l'Ami Jean. They had to endure the very unhappy and pushy wait staff who wanted to give the table to another group. "No way!" Lynne snapped. She held our table.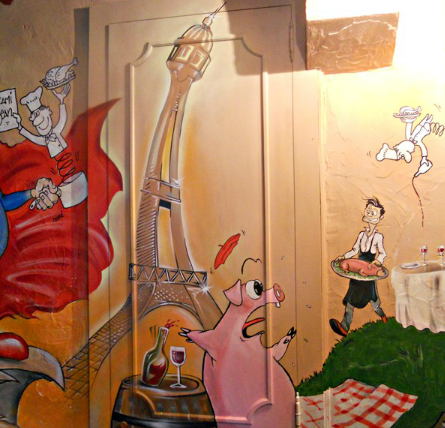 After managing to sweeten up our waiter a bit we ended up having a very fun evening. A delicious dinner and two magnums later, we paid up and went home.
While enjoying dinner, I have to admit my mind drifted off many times to the suite and big comfortable bed that was awaiting me.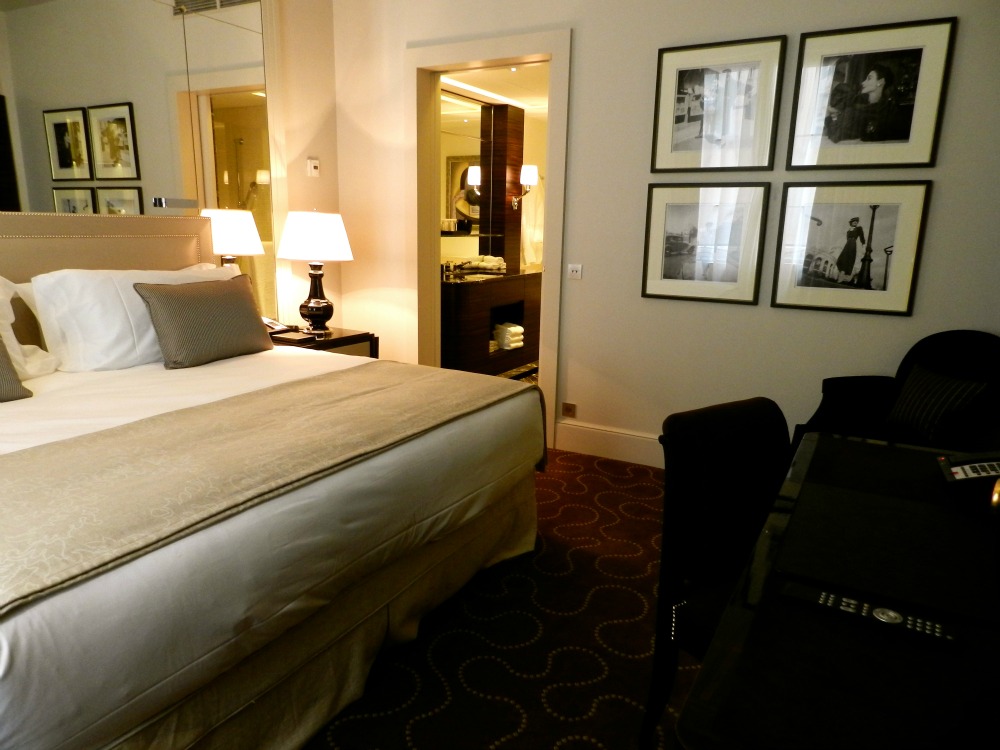 Day two was perfect, and ended with the perfect sleep in a perfect room.
Image credits:
5. Louis Vuitton via www.lynneknowlton.com.
8. Chez l'Ami Jean via www.lamijean.fr/1.aspx.