Spring in Paris: Day Three
Saturday June 15, 2013
The only reason why it was easy to tear myself away from Hôtel Prince de Galles was that I was headed for Hôtel Marquis Faubourg Saint-Honoré: Hotel Number Three.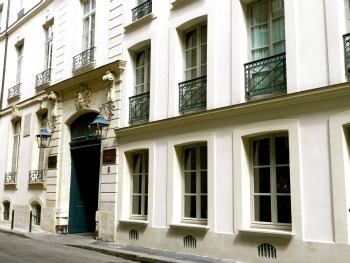 One of my favourite boutique hotels in all of Europe is JK Place Firenze. It's a stylish and fantastic little place located in the heart of Florence. The Italian designer and architect, Michele Bonan, has a style that is easily recognizable.
When I heard of Hôtel Marquis Faubourg Saint-Honoré, and saw photos, it was simple to see who was responsible: Michele Bonan. (And by simple, I mean my friend Craig pointed it out.) BUT, after he pointed it out it was simple.
This precious little 15-suite hotel was once a private mansion dating back to the 18th century. The location and rich setting offers luxury, quiet and privacy. The fact that it is set off of rue du Faubourg Saint-Honoré, my favourite shopping area, made it all the more amazing.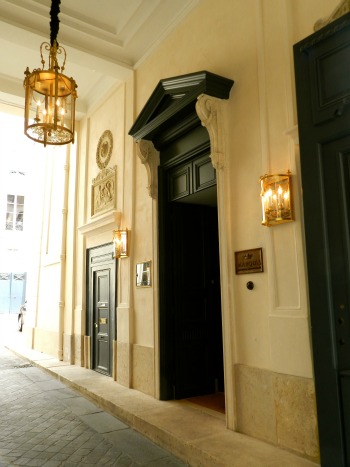 Although everything was perfect with the check in and the public areas, the real love affair began when I entered my room. It was a "standard room". One of the nicest standard rooms I have ever stayed in. No need for an upgrade here.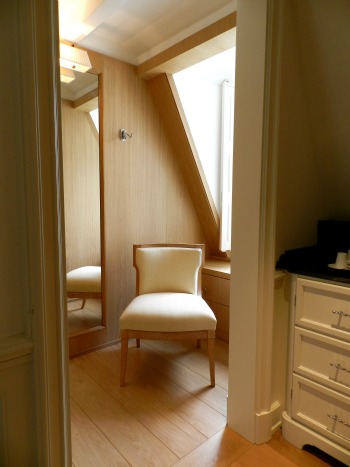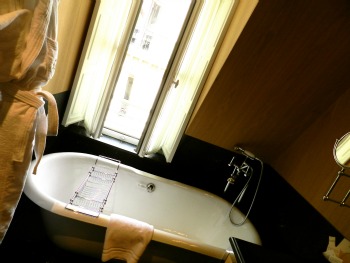 When they asked me what I would like for breakfast the next morning because they had to run to the market, I just smiled and, truly feeling like a real guest in a private home, kindly placed my order.
Day three was another day of running around. Touring The Mexican Suitcase exhibition at the Musée d'art et d'histoire du Judaïsme (on until the end of June) and champagne tasting with the lovely Judy MacMahon, creator of My French Life, were my top priorities. A little shopping at Astier de Villatte and browsing at Roger Vivier stalled me, so running is exactly what transpired.
The Mexican Suitcase exhibit was mesmerizing. The Musée d'art et d'histoire du Judaïsme is an elegant and peaceful place: an ideal location to view a collection such as this.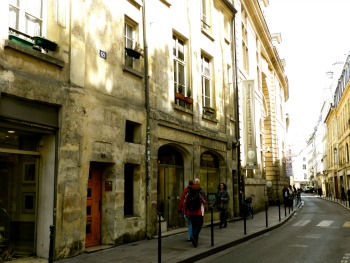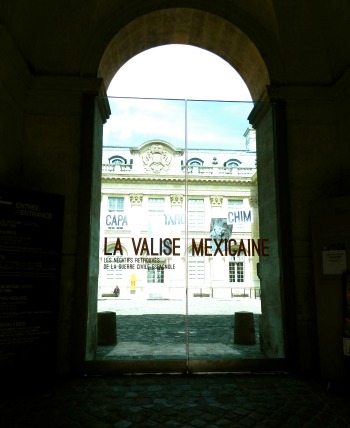 Observing negatives taken by photojournalists Robert Capaand Gerda Taro during the Spanish Civil War certainly held my focus. The romance behind these two brave souls lured me in even deeper and the tragic end to their love story left me deep in thought.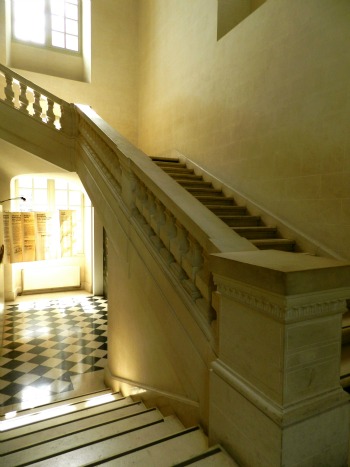 I left the museum listening to my heels click on the old courtyard cobblestones. A sound I love. It always makes me think of how hundreds of years ago the noblemen, and dandies, would create the same echo in their gold buckled heels. My little connection with history, I suppose.
Champagne was next!
Being a contributor to My French Life, an informative and alluring online magazine on all things French, I was invited to their champagne tasting at Dilettantes in the Saint-Germain area.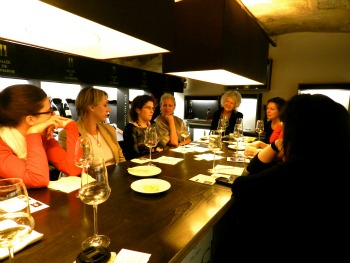 Mingling with writers and other members of My French Life was exciting. I enjoyed it very much. Three glasses of champagne later I left together with my friend Carina, also a member. That night, while twisting her arm into "one more," we developed a little plan to photograph Paris during the wee hours of the night…
She was to pick me up at midnight the following night. Midnight in Paris with Carina… coming up in my 'Spring in Paris' report!
Image credits:
Me!