Spring in Paris: Day One
Tuesday June 4, 2013
It was the night before Paris, and my travel companion called me to say she had the stomach flu.
How dare she! "What??!!" Refusing to register what she was telling me, I told her to "just get ready and start driving to the airport. Think of Paris! You'll be fine. I'll see you there. Take Advil or something."
After a fierce 24-hour bout of stomach flu, this was exactly what Lynne did. It was quite clear my persistence really had nothing to do with it and that nothing was keeping her from hopping on that plane.
What a trouper! In her Uggs, easily accessible brown paper sick bag in hand, she was ready.
Boarding the plane early because I needed to assist my "sick friend" was brilliant, and my idea. I am one of those. Don't hate me. I like to board early for ideal carry-on cabin space. I was right in there after business class, waiting for the perfect moment to apply my brilliance, when a team from The Amazing Race ran up. Camera crew in tow, they were able to board before me. "Ugh, not fair," I grumbled to Lynne, "It's The Amazing Race." "What's amazing?" Lynne murmured. It didn't matter. We had our seats within minutes, and a little sleep later we landed in Paris.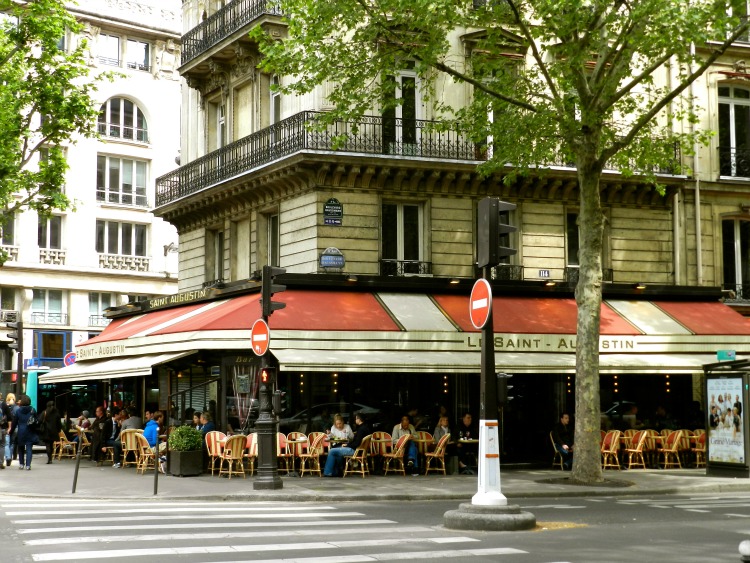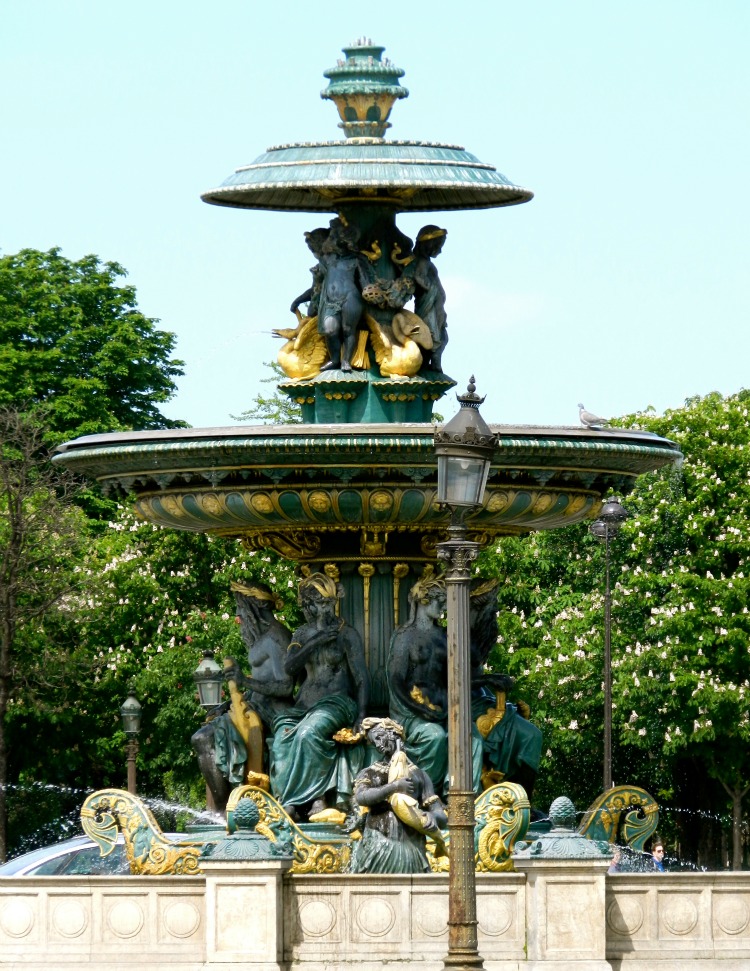 Lynne spent the first day recovering in her comfy hotel bed. She stayed at Le Citizen Hotel du Canal Paris, an ultra comfy, reasonably priced, fun hotel located in the hip Saint-Martin area.
Since I was trying out four different hotels on this trip, (yes, four!) I headed off in my own direction to hotel number one.
Hotel Lancaster is a quaint, pretty, well-designed boutique hotel located off of Champs Élysées. I checked in to my beautiful little room, then quaffed, for 18 Euros (Eeek), a cup of coffee and orange juice in their lounge while staring at the incredibly beautiful green clock. Next, I went straight for the Chanel No. 5 exhibition.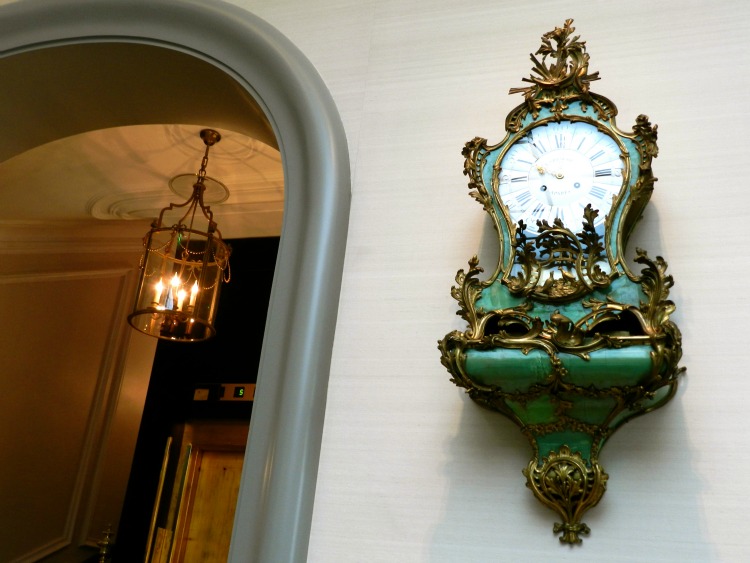 I have passed Palais de Tokyo many times and was delighted I was finally visiting.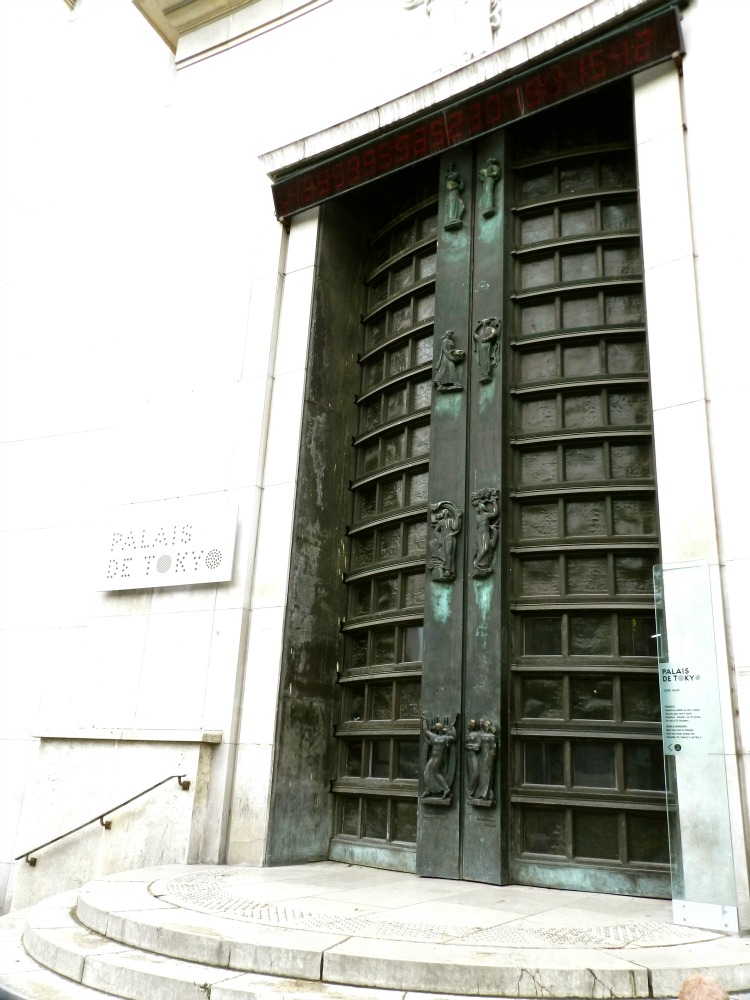 I am enamored with Coco Chanel. When I heard original perfume bottles, personal belongings, and pieces of art created by a few of her famous friends such as Picasso and Cocteau were being exhibited there, a visit was a no-brainer.
Photos, films and original letters were also available. All were displayed so elegantly.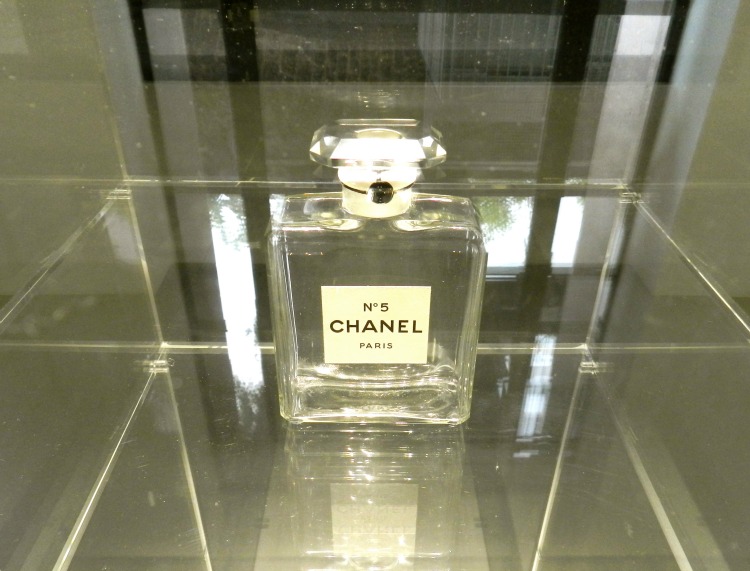 Legend has it, when asked what she wore to sleep, Marilyn Monroe responded: "five drops of Chanel No. 5".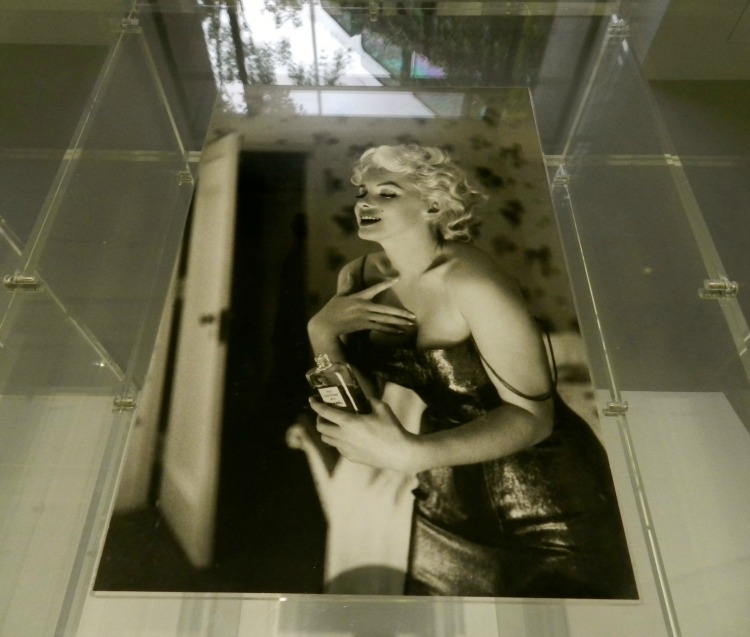 Afterwards, while strolling through the 16th and enjoying the scenery...
...I realized the afternoon was now quickly passing by. After a speedy freshening-up at my hotel I dashed off to Canal Saint-Martin to meet the newly revived Lynne for an aperitif.
That evening, we had a fantastic dinner at Philou, a little restaurant around the corner from her hotel. My dinner was excellent. The hot steaming strawberries, covered in melted ice cream, aka gratin de fraises, glace vanille, is a dessert I will never forget! And the most perfect way to the end of day one.